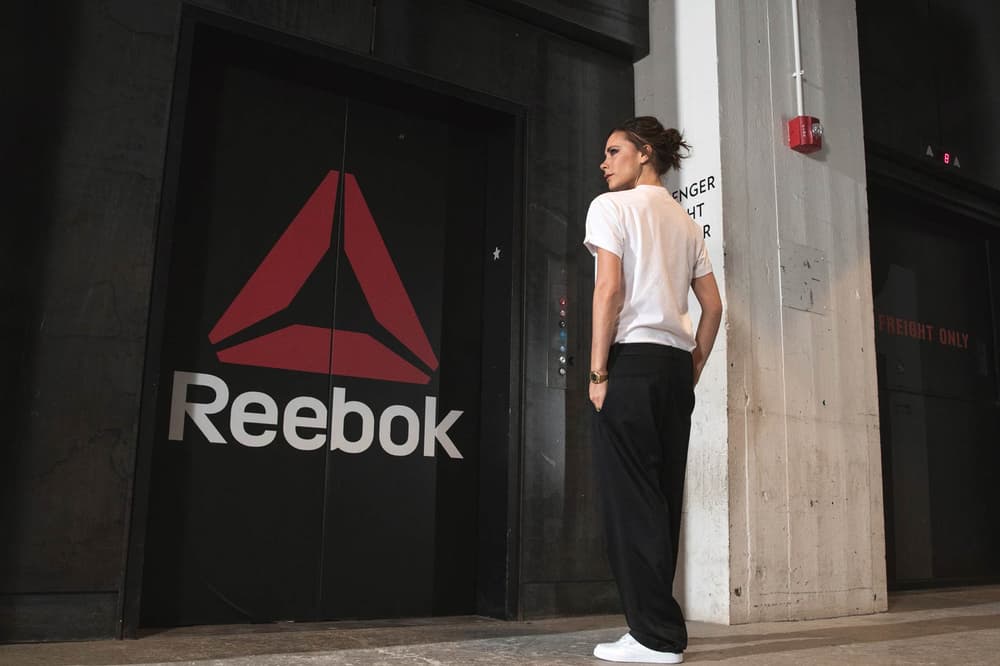 Victoria Beckham Will Design Her Own Collection With Reebok
Due to arrive in 2018.
Today via Instagram, former pop star and designer Victoria Beckham announced a partnership with Reebok. In the photo, the UK native poses at Reebok's headquarters sporting the white Club C sneakers with a pair of her own black slacks.
The duo will be releasing a joint apparel collection later next year as a part of Reebok's Innovation Collective. This collective focuses on developing footwear and apparel that delivers the next generation of performance gear, bringing the runway to the retail shelves. She celebrates her new role as lead designer with a statement:
"I am incredibly excited to embark on this partnership built on shared values. I have always championed instilling confidence in women and Reebok is a brand that has been at the forefront of this same message for decades. I have long incorporated sportswear into my wardrobe, and daily life, and I am thrilled to be coming together with Reebok on such a dynamic proposition."
The merging of Victoria's style with Reebok's own cutting edge technology is sure to be a success. Stay tuned for more information about the 2018 debut.