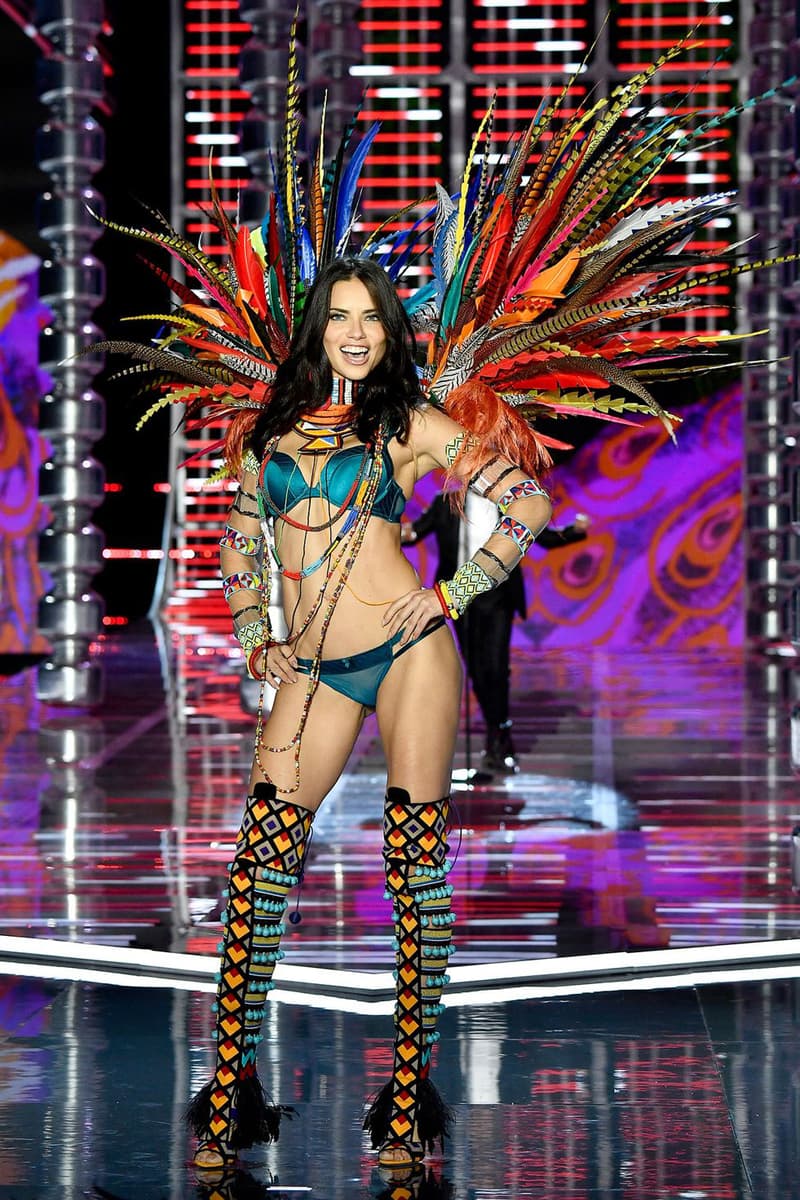 Is Adriana Lima Parting Ways with Victoria's Secret?
The angel makes a statement.
Perhaps one of Victoria's Secret's most well-known Angels, Adriana Lima, has just posted a statement on her Instagram, leaving her followers thinking that the model may not be returning to the famous VS Fashion Show. Lima made a career statement by saying that she'll no longer be taking her clothes off "for a empty cause." She also wrote that her job involves huge pressure of her looking a certain way, and that she's tired of the superficial values in our society.
After speaking to a friend who told the model about her struggles with body image, Lima has decided to shift her career and no longer accept jobs where she's required to conform to a certain ideal. It is clear that the conversation has a huge impact on the model, who seems to have unfollowed Victoria's Secret and the brand's senior creative Ed Razek on Instagram. It is not yet clear whether Adriana will be returning to the annual fashion show, but it is certain that the model is making a change to her career.
See the full post below, and make sure to stay tuned for any more information.