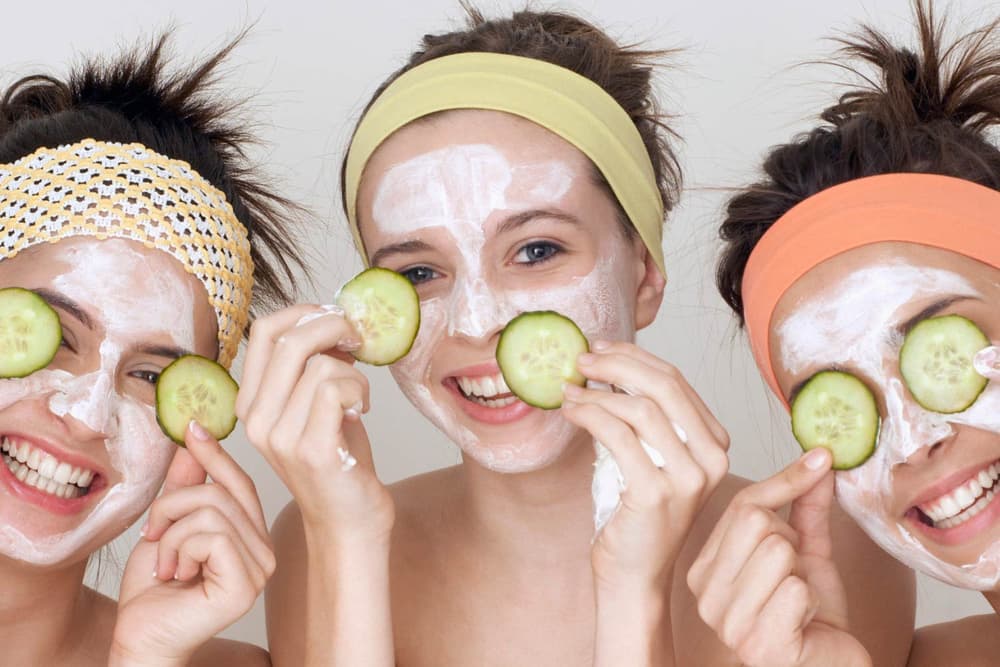 Beauty
The Top 10 Best-Selling Beauty Items on Amazon — All For Under $30 USD
Pamper yourself this weekend.
The Top 10 Best-Selling Beauty Items on Amazon — All For Under $30 USD
Pamper yourself this weekend.
Amazon dominated Black Friday sales selling over 55-percent of the products purchased that day. The retailer's fast shipping and low-price deals keep people coming back for more. We were curious so we took a look at the other things it had to offer. And to our surprise, its beauty section is abundant.
In an effort to stock up on winter skincare, we've found the top 10 best-selling beauty items on the site. Take a look at the haul below.
Aztec Secret's Indian Healing Clay
Aztec Secret's Indian Healing Clay has become a viral beauty product. The 100-percent natural calcium bentonite clay can be used as a face and hair mask that cleanses and restores. It's advertised as the "world's most powerful facial" because of its pulling power that rids your skin of blackheads and other toxins. Mix the powder with water or apple cider vinegar to activate its healing properties. After 20 minutes, the mask will reveal softer hair and skin with minimal effort. Pick up a one-pound container of the miracle powder for just $9 USD.
Baebody's Eye Gel for Dark Circles
Baebody's eye gel uses patented stem cell technology to create a formula that reduces puffiness and dark circles around the eyes. The lightweight cream is infused with hyaluronic acid and vitamin E to restore the skin. Finally, the $24 USD serum can be used to protect the under-eye from sun damage. You'll truly get your money's worth with this product.
Burt's Bees' Moisturizing Lip Balm
You can rely on Burt's Bees' Moisturizing Lip Balm to save your lips during cold weather. No surprise that it's one of the top-selling items in Amazon's beauty category. The beeswax formula is paired with vitamin E and peppermint oil to keep the lips hydrated for over four hours. This product is free from parabens, phthalates and petrolatum so those who are health-conscious don't need to worry about side effects. At your local drugstore, you may see one tube retailing for up to $5 USD each, but on Amazon you can cop a pack of four for just $8 USD. Cha-ching.
Cosrx's Acne Pimple Master Patches
We've all been there. A day before an important event a blemish creeps up on your face out of nowhere. You want to pop it but by now I think we all know better. In comes Cosrx's hypocolloid patches to the rescue. The discreet round patch can be used over night to absorb bacteria and oil that is causing the skin to be irritated. Check the reviews  — customers rave about its effectiveness and many return to purchase again. Try it out for yourself at very affordable $5 USD.
Dermal Korea's Facial Sheet Masks
Sheet masks are all the rage and it's for good reason. The serum-packed material delivers premium ingredients straight into the skin, providing instantly noticeable results. Dermal Korea curated sixteen different types of masks that each offer different benefits like cell regeneration and surface smoothly. At just $10 USD, you can't beat this deal.
Crest's 3D Whitening Strips
Pearly white teeth are the key to a happy smile. Well, Crest's hit whitening strips will be your new bestfriend. The transparent plastic strip is applied to the teeth for just thirty minutes and can reduce six months of yellowing. Those who can't afford to spend the big bucks at a dentist should try this $30 USD deal that comes with 14 treatments.
Majestic Pure's Himalayan Salt Body Scrub
Ladies often skip out on exfoliating their bodies but it is crucial. Majestic Pure's 100-percent natural Himalayan Scrub is like a spa in a bottle. The pink salt is mixed with lychee fruit and sweet almond oils to create a scrub that detoxifies and hydrates the driest of skin. Rub the mixture on damp skin to reveal a new soft and balanced layer. Twelve ounces of this miracle worker retails for $13 USD.
Neutrogena's Makeup Remover Cleaning Wipes
Sleeping in your makeup is a major no-no. In order to help break down the layers of foundation and waterproof mascara, you need an effective but gentle wipe to help with removal. Neutrogena's own cleaning towelettes work for sensitive skin and will help you take off a day's worth of product. Pick up a pack of six for just $23 USD at Amazon.
Real Techniques' Miracle Complexion Sponge
It's a little known secret that Real Techniques' sponges provide the same amount of coverage as the beautyblender for a much lower price. This item works just the same as the latter helping to create a dewy set for your makeup. On Amazon you can find the uniquely shaped sponges for just $9 USD for a two-pack.
Thayer's Rose Petal Witch Hazel
Thayer's Rose Petal Witch Hazel promises to make your skin bloom. The soothing toner is infused with aloe vera to help manage acne and hormone breakouts. After cleansing the skin, use a cotton swath to rub product on your face to tone. Flare ups and random blemishes will become a thing of the past. Shop the toner on Amazon where it retails for $7 USD.
Share this article