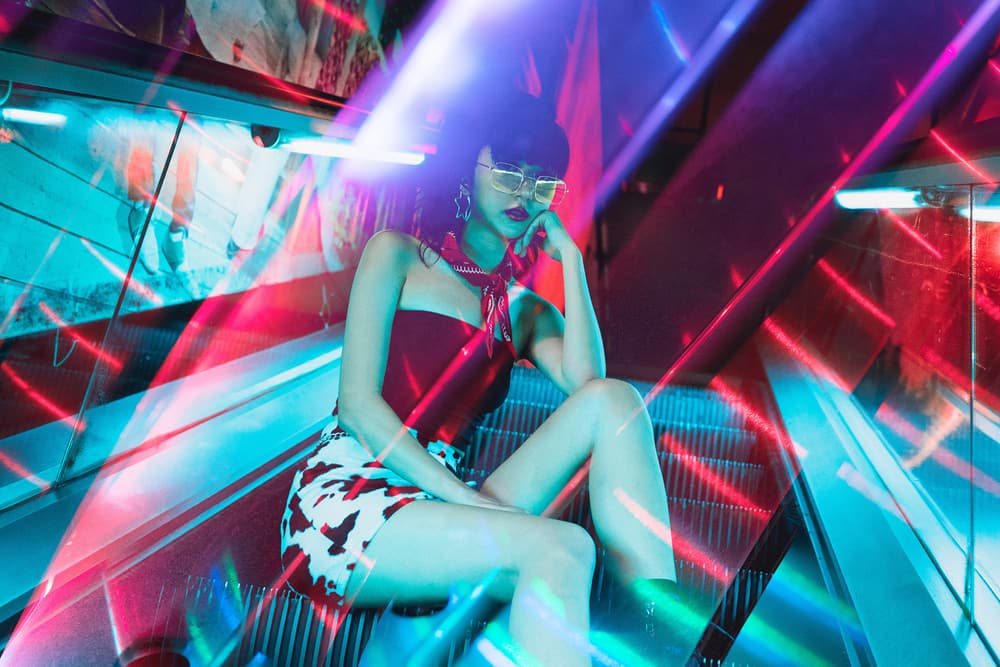 BAEwatch: CAM GIRL
Meet the woman behind No Jumper.
Who is CAM GIRL? Despite having an Instagram following upwards of 41,000 and having toured around the globe, the multi-hyphenate is still more or less an underdog in the music industry. After all, few are even aware that she's one of the key driving forces behind Adam22's prolific No Jumper podcast. Oh, and then there's the group's widely successful No Jumper online store and tours – both endeavors that were conceived by Adam and fully orchestrated by CAM GIRL.
It would be an insult to simply label CAM GIRL as a DJ. Yes, she was touring right alongside Lil Pump and Smokepurrp on their first nationwide tour, and has DJ-ed for the likes of Lil Xan, Tracy, Trill Sammy and Maxo Kream but her "job description" extends much farther. The LA-based creative is an entrepreneur and visionary, proving that girls can play just as hard as the boys. Read on below to read our conversation.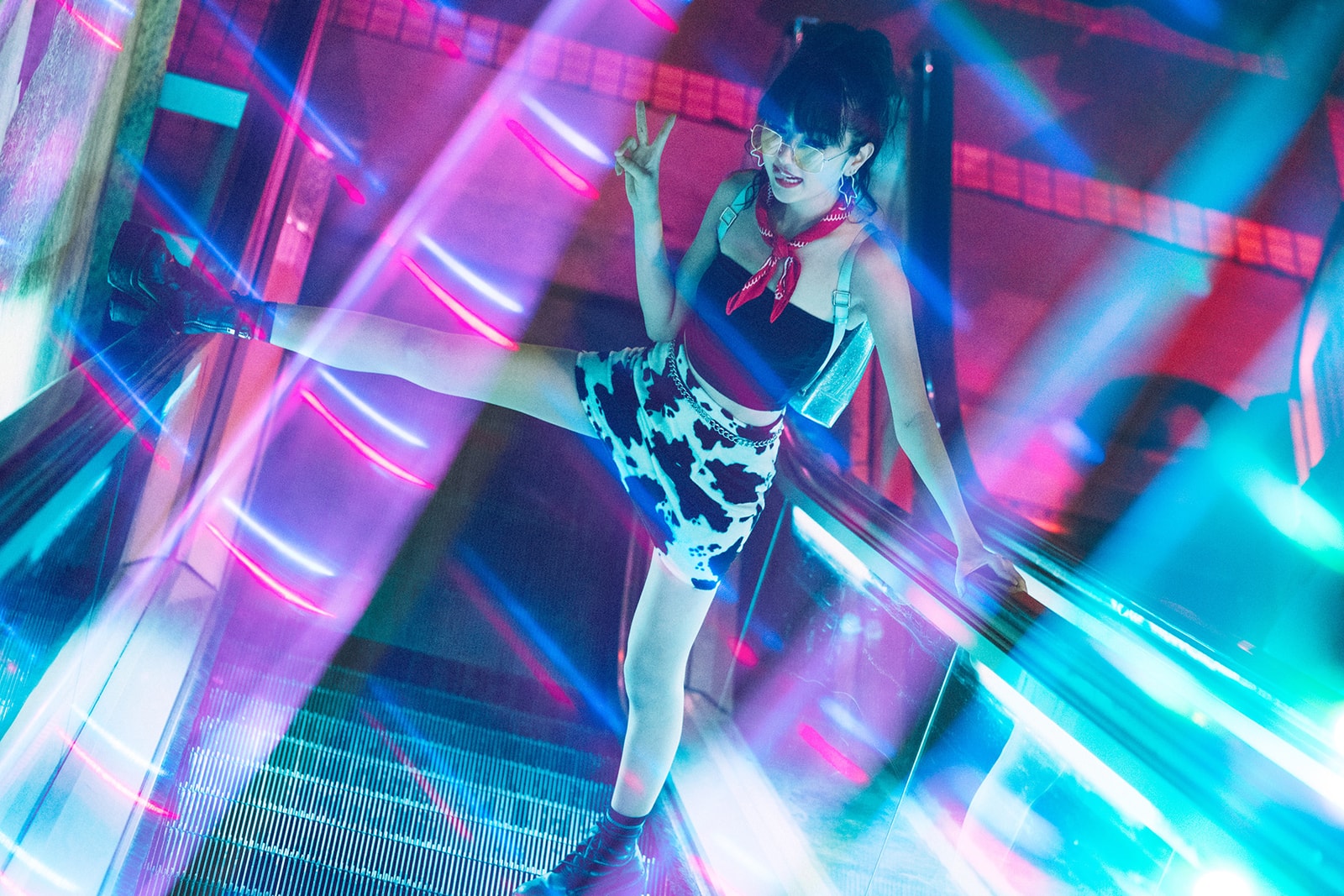 How did you get started DJing and how did you come up with the name Cam Girl?
I've wanted to DJ for as long as I could remember. I can't sing or dance at all, but I always loved music and wanted to be a performer. In college, I had to take a mandatory summer school class for extra credit. I chose to take "Electronic Music" because it seemed fun and easy. For our final we had to do a presentation. Everyone else in the class was a producer so they showcased their songs, but I chose to do a short DJ set for the class. I bought a cheap Hercules controller and did my short set which I thought I nailed, but looking back I'm sure I had no idea what I was doing.
In my junior year, I studied abroad in London where I kept DJ-ing on the side for fun. I landed a residency at a rooftop bar in East London – sometimes having to DJ five to six hours at a time. I moved back to LA after graduating and decided to really take DJ-ing seriously. I took pretty much any gig that was offered my way, no matter how small the pay was (if any) and how small the crowd was. Eventually, things started to pick up, my social media presence grew, and now here I am!
My friend and I came up with the concept of "Cam Girl" after going back and forth for weeks. All of my sets are supposed to be live streamed like Boiler Room parties so like a real cam girl, except I'm DJ-ing.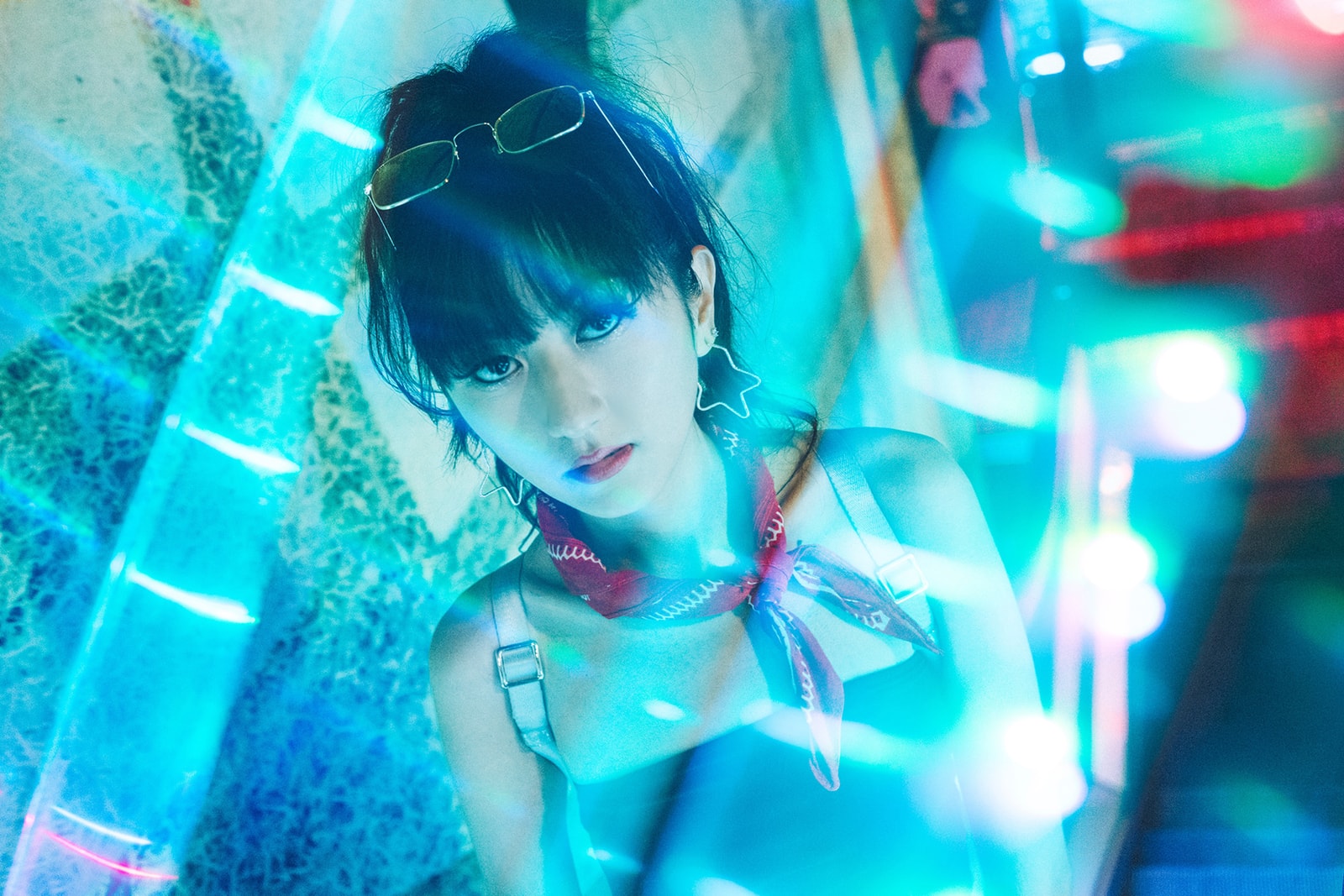 Describe your style. What are your favourite colors/brands/items of clothing?
My style changes nearly everyday depending on my mood. I go from tomboy to Harajuku princess to business casual all in one week. My favorite color is definitely pink and I own a lot of pink items. All my favorite items of clothing are from Tokyo. I've never been to a place that matched my aesthetic more.
How did you link up with Adam22 of No Jumper and how is it working with Adam22 at No Jumper?
I first met Adam through our mutual friend, Lil House Phone, who's also a co-host on No Jumper. House Phone hit me up to come through the shop for a podcast where we talked about a bunch of random topics like eating ass, dating in LA, and being a DJ. From that point, I would randomly see Adam at parties around town, but we didn't start working together immediately.
It happened almost a year later when I came by for my second podcast because Famous Dex had cancelled his interview. House Phone, Adam, and I started talking about the expansion of No Jumper and I expressed all the things I knew how to do, including booking tours, making merch, etc. Shortly after, Adam asked me if I wanted to help him launch the No Jumper online store, which I am still running today. Then we moved focus to booking tours like the Lil Pump/Smokepurpp tour, the New England tour with CHXPO, Idontknowjeffery, and DJ Lucas, and the Texas tour with Maxo Kream and Trill Sammy.
Overall, working with Adam is great. We have similar working styles like no phone calls, only texts, which is perfect lol. He trusts me and lets me do my thing. He's not overbearing and checking on my every move.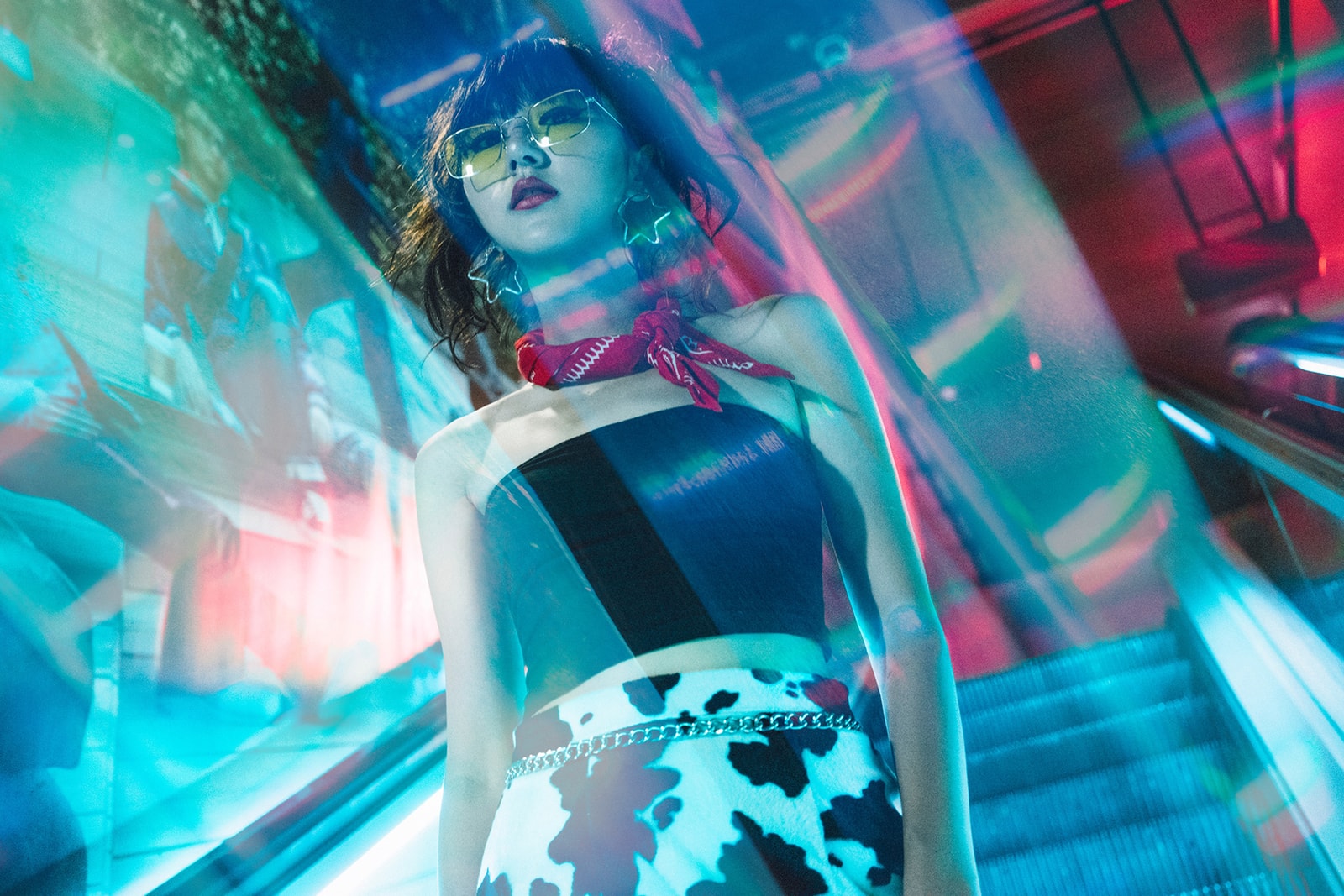 How was it being on tour with Smokepurrp and Lil Pump? Is it as wild and crazy as media portrays? What's a typical day on tour with them like?
Oh boy lol. Being in tour with those guys was a crazy experience. We never knew what to expect so we really had to take it day by day. One day we got pulled over in the tour van (luckily no one was arrested), one show got cancelled due to Lil Pump kicking a fan in the face, another show nearly got cancelled because security was not happy with us, one night we realized our tour routing was insane and we had to drive 18 hours from Seattle to Oakland literally driving from one show to the next with no sleep. It was everything that you could imagine it would be. I'm glad we took the risk because Lil Pump and Smokepurpp are arguably two of the biggest stars in this scene right now and it really helped legitimize the No Jumper tours.
What are you listening to right now?
I'm listening to a lot of Lil Peep. RIP <3
Who is your favourite artist?
Wow, this is probably the hardest question. I have music ADD and I'm listening to something new pretty much everyday. But I'd have to say all-time favorites are Chief Keef, Waka Flocka, INOJ, and Drake.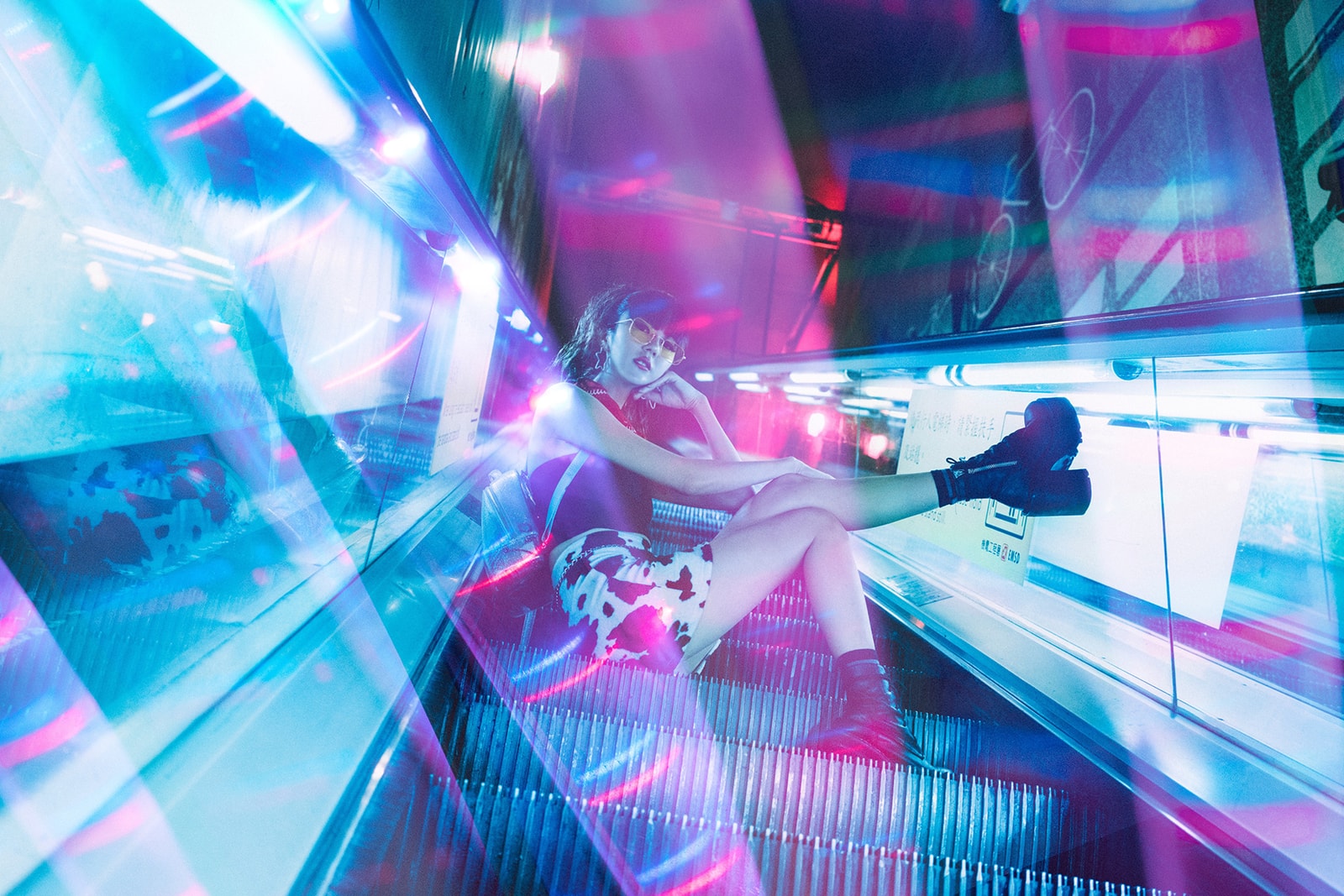 What are some perks or hardships being a female in the industry you are involved in, if any?
It's really tough being a female in the industry. The sexual harassment, not being taken seriously, the wage-gap, I could go on and on. You have to really put your foot down and not be taken advantage of, even if it makes you look like a "bitch."
How was your tour in Asia? Any plans to do more work in Asia?
My Asia tour was amazing. It was really, really tiring and hard at times, especially when I had to wake up, go to the airport, fly to a different country, go to hotel, get ready, play a show, pack my bag, go to bed, and do it all over again. Despite all of that, it was an awesome experience and I can't wait to do it again. I'm actually in talks of doing another full Asia tour with Tracy next spring which should be really fun.
What do you have in the works for the upcoming year?
More shows, more tours, more merch, and an EP because I'm a rapper now lol.
Photographer

Simky Cheung/Hypebae
Interviewer

Hp Cheung/Hypebeast Music