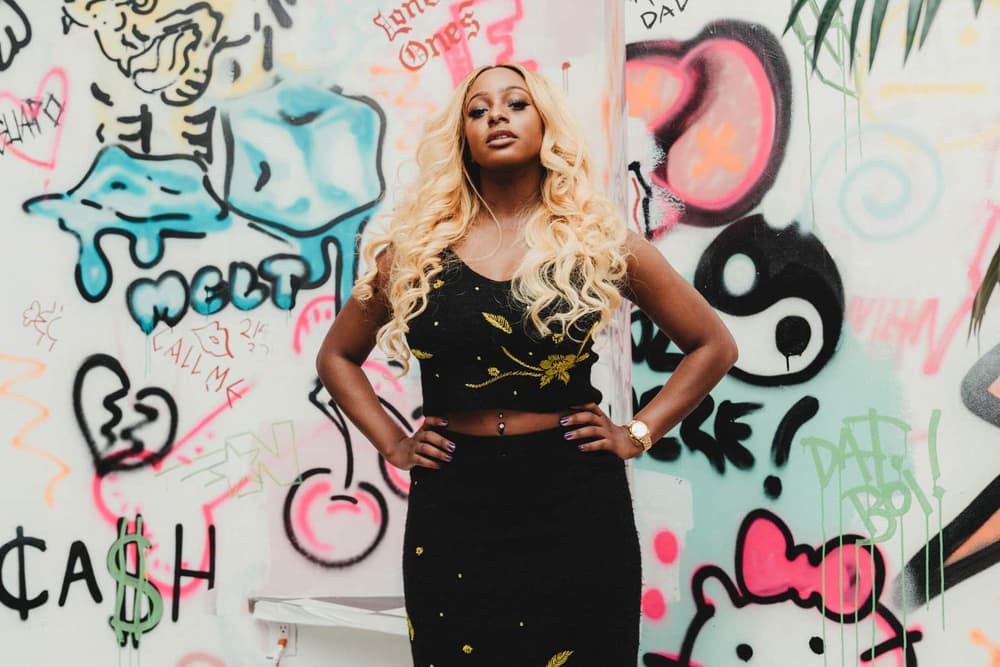 BAEwatch: Cuppy
She's bringing afro beats to the world.
Afro beats DJ and producer Cuppy is on a mission to bring afro beats to the world. The Lagos, Nigerian native was born being surrounded by the colorful music that has taken over the mainstream.
Cuppy, born Florence Otedola, decided to pursue music full time, enrolling at NYU to pursue a degree in music business. Using her knowledge of the industry, she forged a way for herself to learn DJing from some of her idols. As her skills grew so did her notoriety, which led to her eight-country tour across Africa. Fox's Cuppy Takes Africa series shined light on her talent as she spun in clubs across the continent.
Three years after her debut mixtape, House of Cuppy, she has returned with a bouncy track, "Green Light," featuring Tekno. The success of the song is just the beginning for the DJ who plans on taking her movement globally. We got to chat with the up-and-coming musician about her journey as an afro beats ambassador.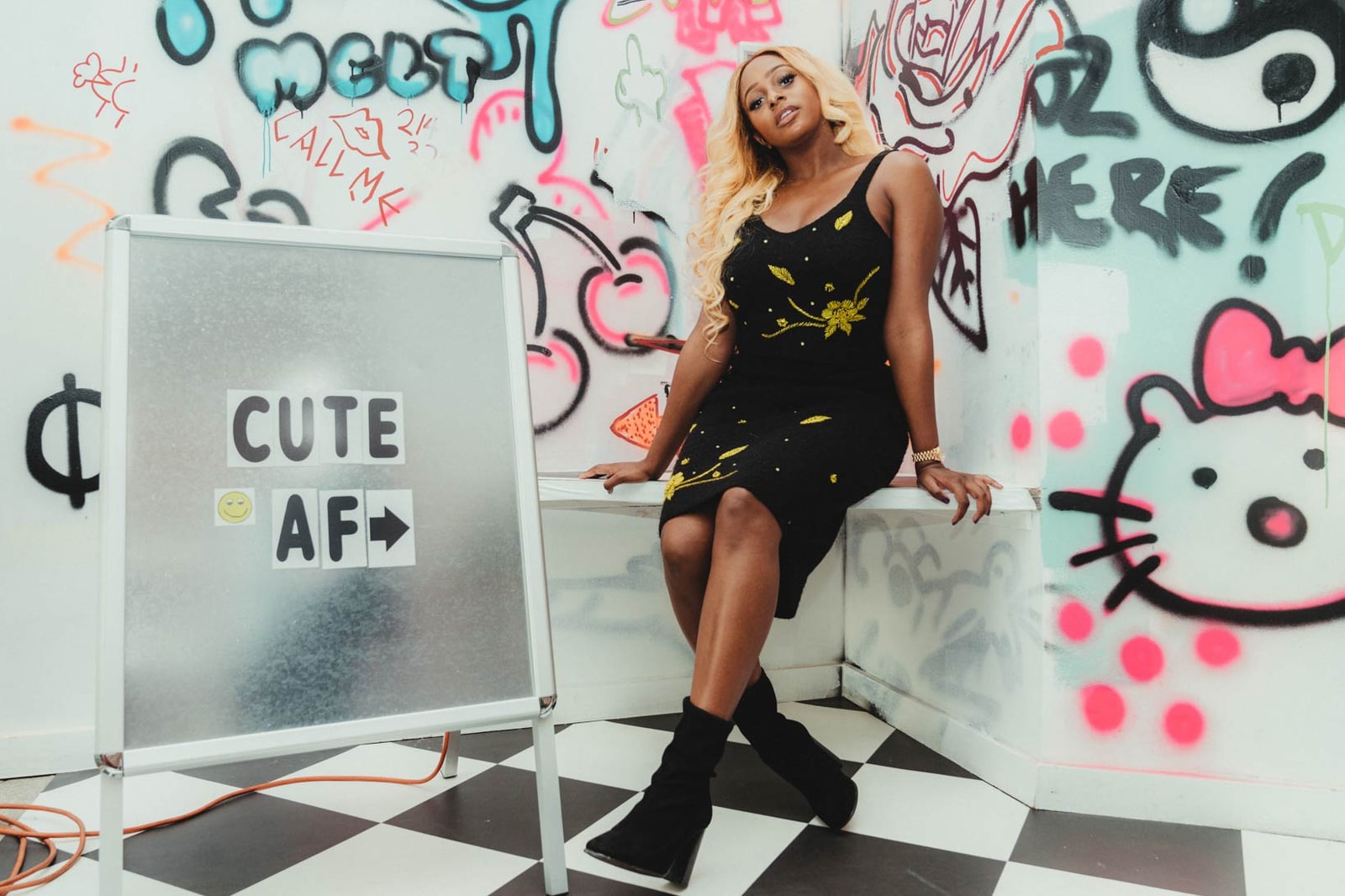 When did you decide to become a DJ? How did you pick up the skill?
DJing for me came from a passion for music. Growing up in Lagos, music was always a big part of my culture. Africa is so full of creativity and it's hard to avoid the movement. When I moved to London and New York, music was always my way of connecting with home. Music just became a part of my life.
Picking up the skill really came from learning on YouTube, a lot of visual experience and falling in love with DJs in nightclubs. I wanted to have the power that they did. So I worked hard, got some decks and the rest is history!
Can you give three tips for women that wish to enter the music industry and DJ professionally?
Talent and skill have no gender. Anyone that's trying to go into anything should have genuine passion for it. My advice to any woman wishing to enter this industry is you need to get ready to work hard or go home.
All great things take hard work and when you are a woman, you have to work twice as hard to achieve half as much. Hard work really means knowing your craft. In my case, that meant taking off my acrylic nails and learning to scratch. I even took a course at Scratch Academy in New York and made friends with fellow aspiring DJs. Network is everything and when it comes to DJing, it's no different. Conjure up that courage and actually speak to or message the DJs you loves. It's great to shadow someone or even go to gigs. Yes, many late nights, but the hustle will be so worth it when it's your turn.
What is the club scene like in Lagos compared to New York City?
For me, Lagos' club scene is just a pure reflection of that African color, vibrancy and energy. It is different to New York's in the sense that it's a cultural thing. You know, it is amazing how Nigerians are so collective, we party for no reason.
It is also different because of where we party – in Lagos everywhere is a party. You can make a party in the corner, you can make a party on the beach, you can make a party at the market. All Nigerians need is a bit of good music and they are good to go.
1 of 2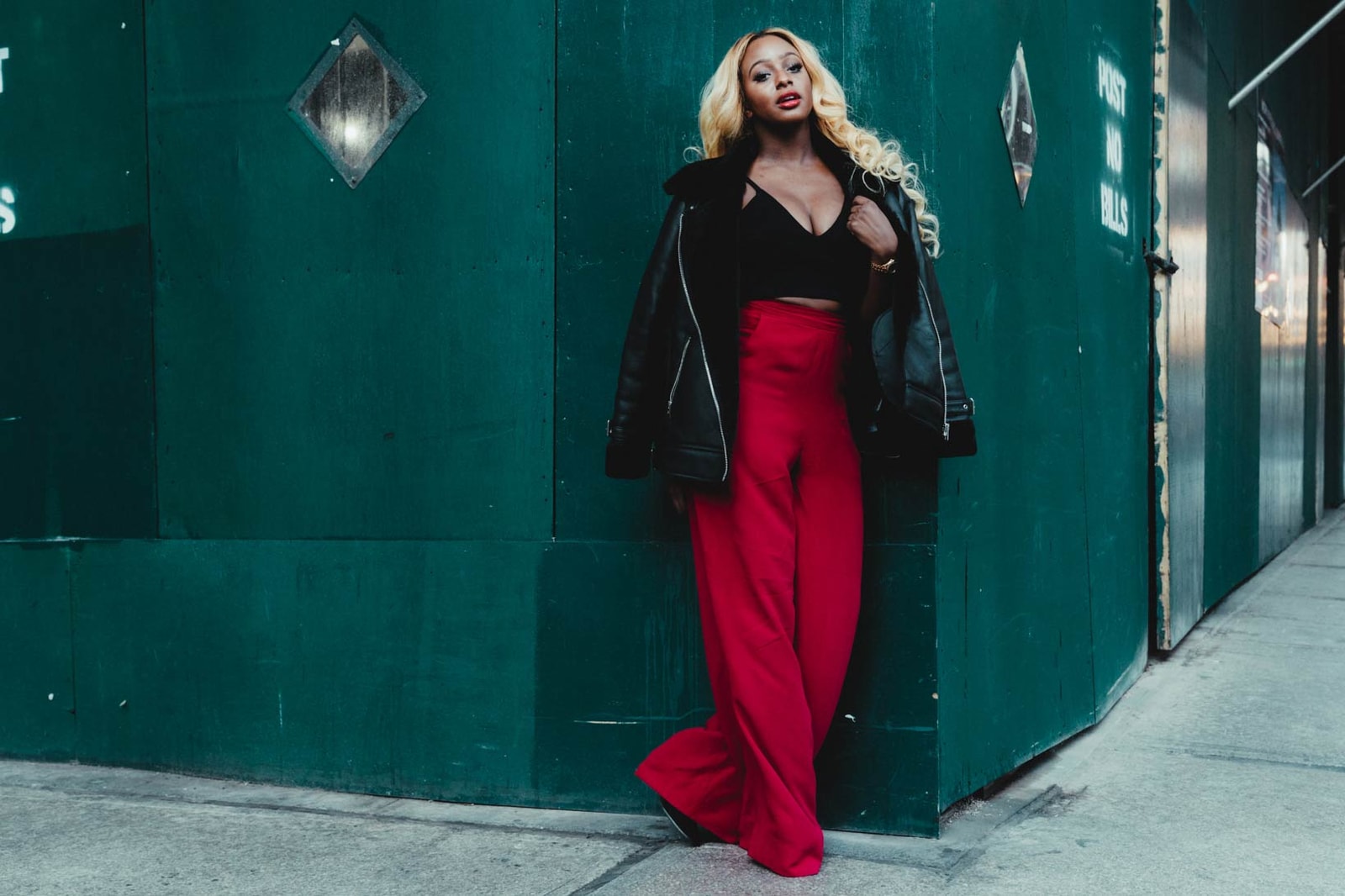 2 of 2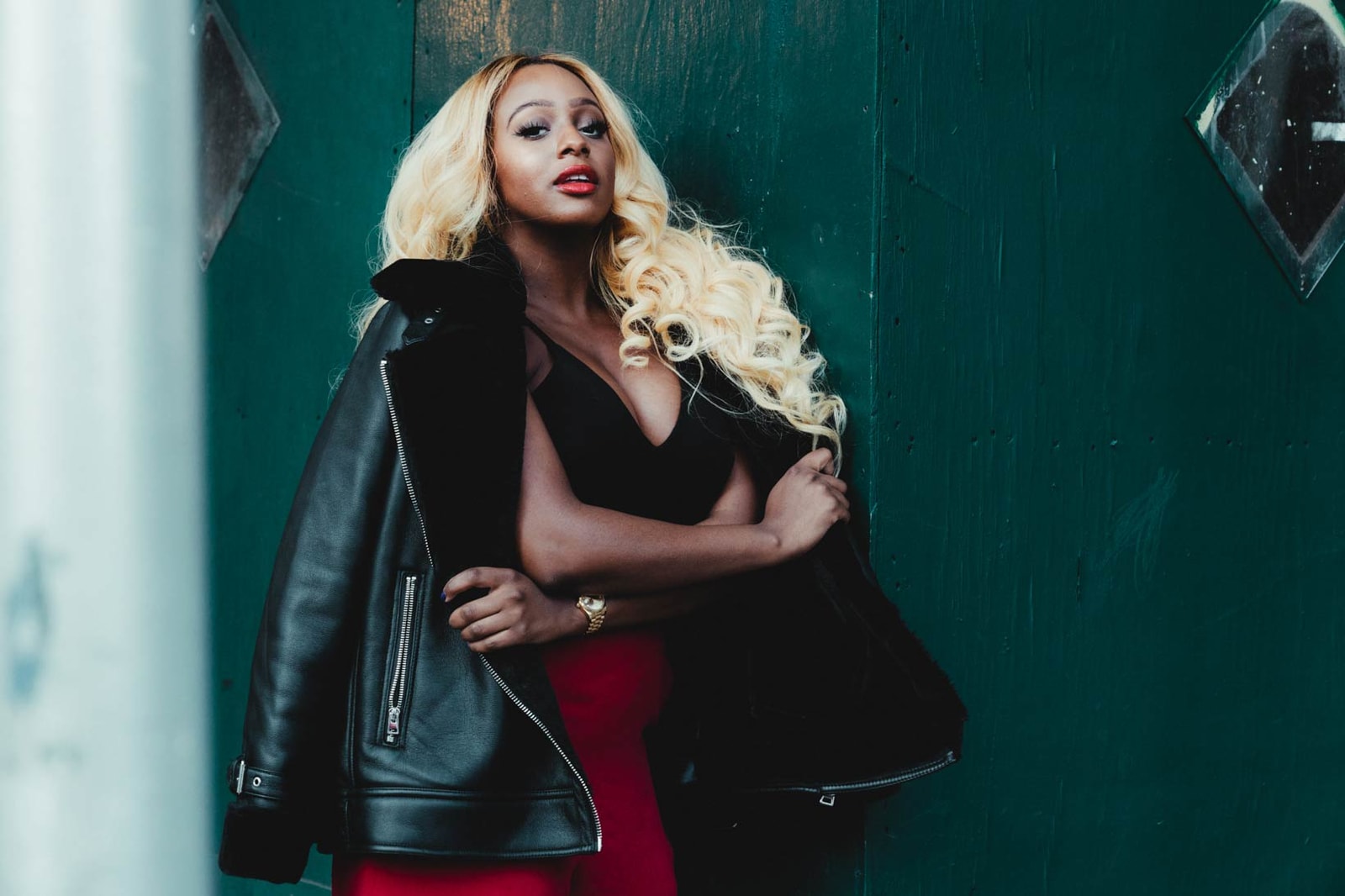 How did you come up with the idea for your "Cactus On The Roof" parties?
"Cactus On The Roof" is a party that really came from a lot of rejection and a lot of doubt. When I moved to London, afro beats wasn't what it was. I wanted to play afro beats but a lot of people, clubs and venues didn't want African music played.
I really wanted to get that balance between integrating in Western sound and also creating a sound of my own. So it ended up being a case where I had to create my own party. I had to take that leap of faith and I am so glad I did because "Cactus On The Roof" is one of the biggest afro beats parties that integrates a fusion of cultures outside and inside Africa. I can only see it going from strength to strength so perhaps "Cactus On The Roof" New York soon.
What was it like filming Cuppy Takes Africa? What were some of your favorite moments on the road?
My tour around the continent was really when I decided to take my brand to the next level. Filming that series on Fox was just an amazing experience. As a Nigerian, I forget that there are 53 other countries in Africa sometimes. So I really needed to get outside Nigeria and discover new cultures and meet new people. Some of my favorite moments include getting lost in a Senegal market and jumping into the ocean in Tanzania off a boat.
What's your favorite city in the world and why?
Well I think that's kinda easy, my favorite city has to be Lagos. It is where I was born, it is my home and it is where I am happy. Even though Lagos is so important to me and I love being there, it is important to note that I also consider myself someone that can take Lagos anywhere I go, and I proudly represent Africa anywhere. Africa to the world!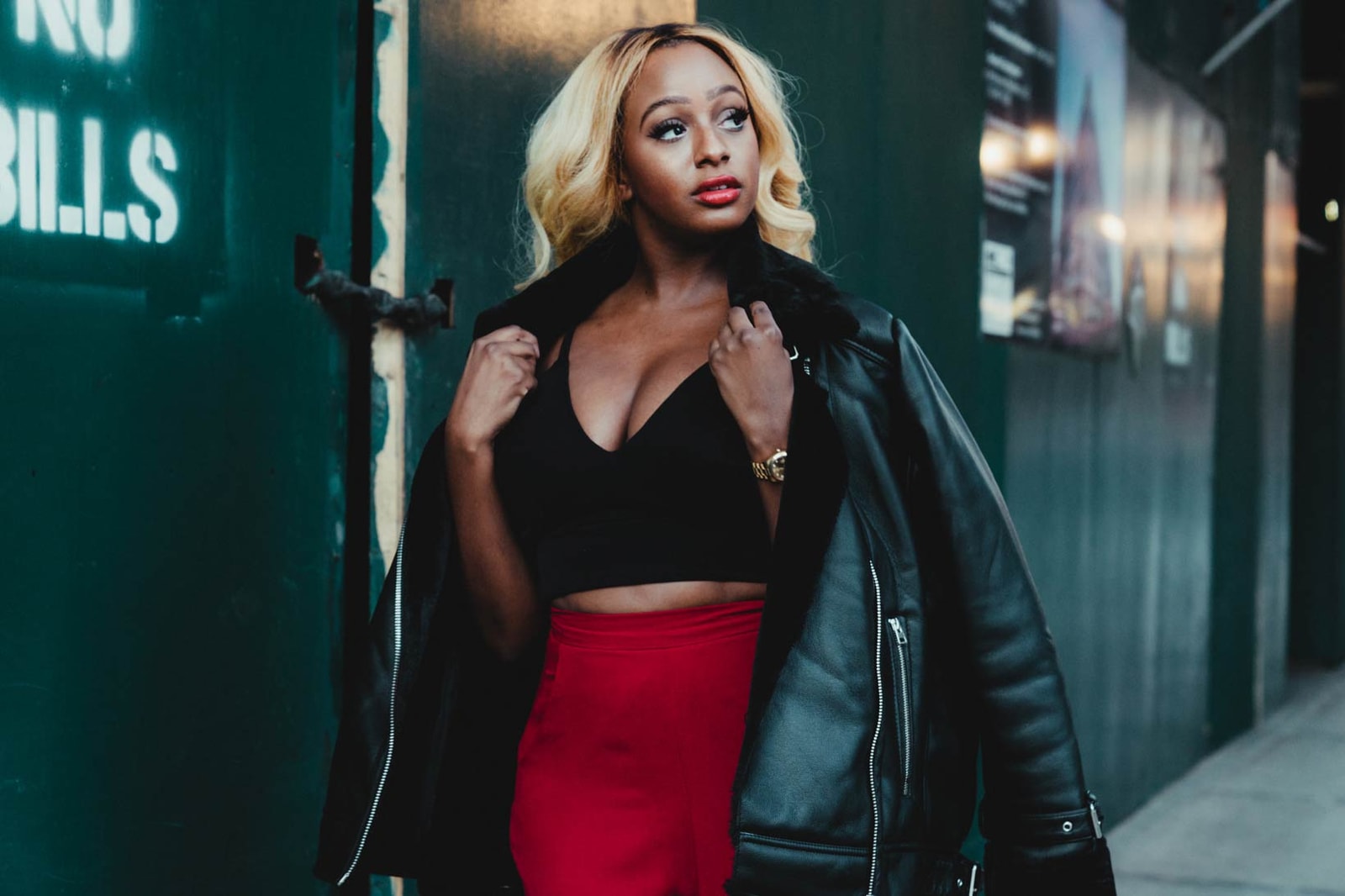 Describe your style. What kind of clothes do you like to wear while working?
My style is very, very, I would say chic. You know, it's a bit girly, it is a bit street and I feel like it really depends on how I am feeling where am at. I used to wear lots of Ankara which is an amazing African design. I have come to a place where I can make sure whatever I do, I am comfortable. Being a female DJ as well, I get to be versatile.
What's one beauty item you cannot live without?
One beauty item I cannot live without is Kiehl's lip balm. Lagos is quite humid, very hot and I get dehydrated quite easily so I carry that with me. It also got me through the New York winter. I have to say, I love that lip balm.
What's next for you in the upcoming year?
I would say an EP. I would love to come out with my own strong debut album, amazing records and great collaborations. I really want to show the world what I am made of. I am still on an experimental path but regardless, I want Cuppy to be known as someone that came, shook things up and changed the rules for African women and beyond. 
Location

American Two Shot
Creative

@gringo.guapo
---
Share this article