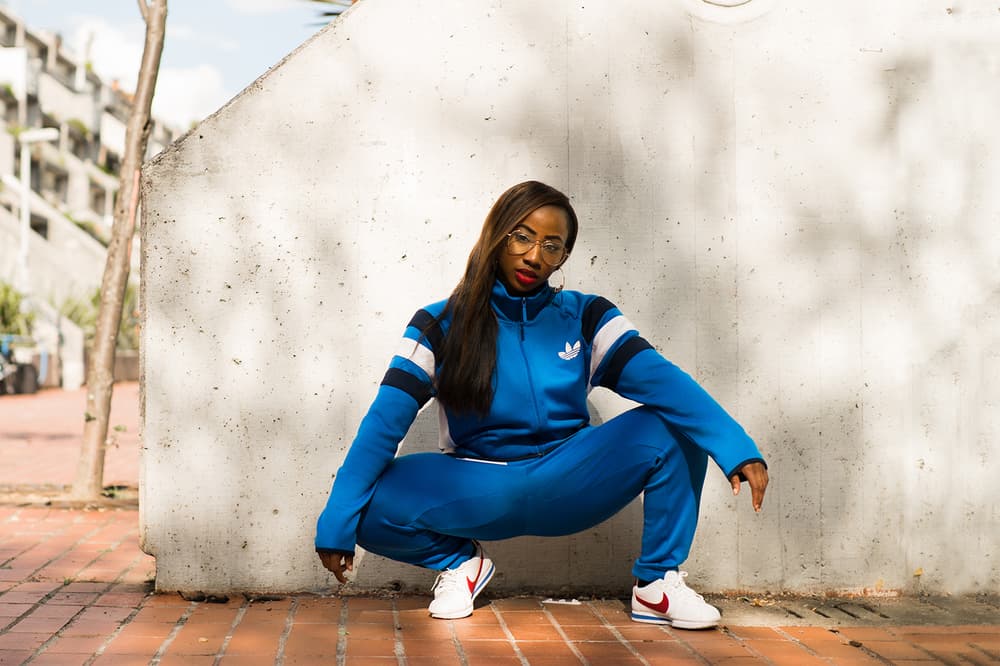 Culture
'Black in Tokyo' Explores Life as a Black Person Living in Japan
We chat with the first-time director, Amarachi Nwosu.
'Black in Tokyo' Explores Life as a Black Person Living in Japan
We chat with the first-time director, Amarachi Nwosu.
In a world where people of color are often misrepresented, it is our duty to continue to push and create stories that are true to our communities. Amarachi Nwosu is gracefully making her way to the top as a visual artist, documenting youth culture and the black community in the best way she knows how. As a part of her university's travel abroad program, the Nigerian-American artist spent nine months living in Japan and thus, her debut documentary was born.
Black in Tokyo takes the viewer on a journey through Japan via a black lens. With nearly 500,000 foreigners living in Tokyo alone as of 2016, these five expats were chosen to talk about their experience living in the most populous city in the world. With each individual having a different story, their common interests and background ultimately bring them together.
The documentary is another example of why having people of color behind the camera and the pen is important, otherwise, we wouldn't have a proper representation of black people in the media. Nwosu released this film as a part of Melanin Unscripted, a platform she found to create content from the black experience. We got a chance to speak to Nwosu during the screening – read on for more and watch Black in Tokyo in full below.
1 of 2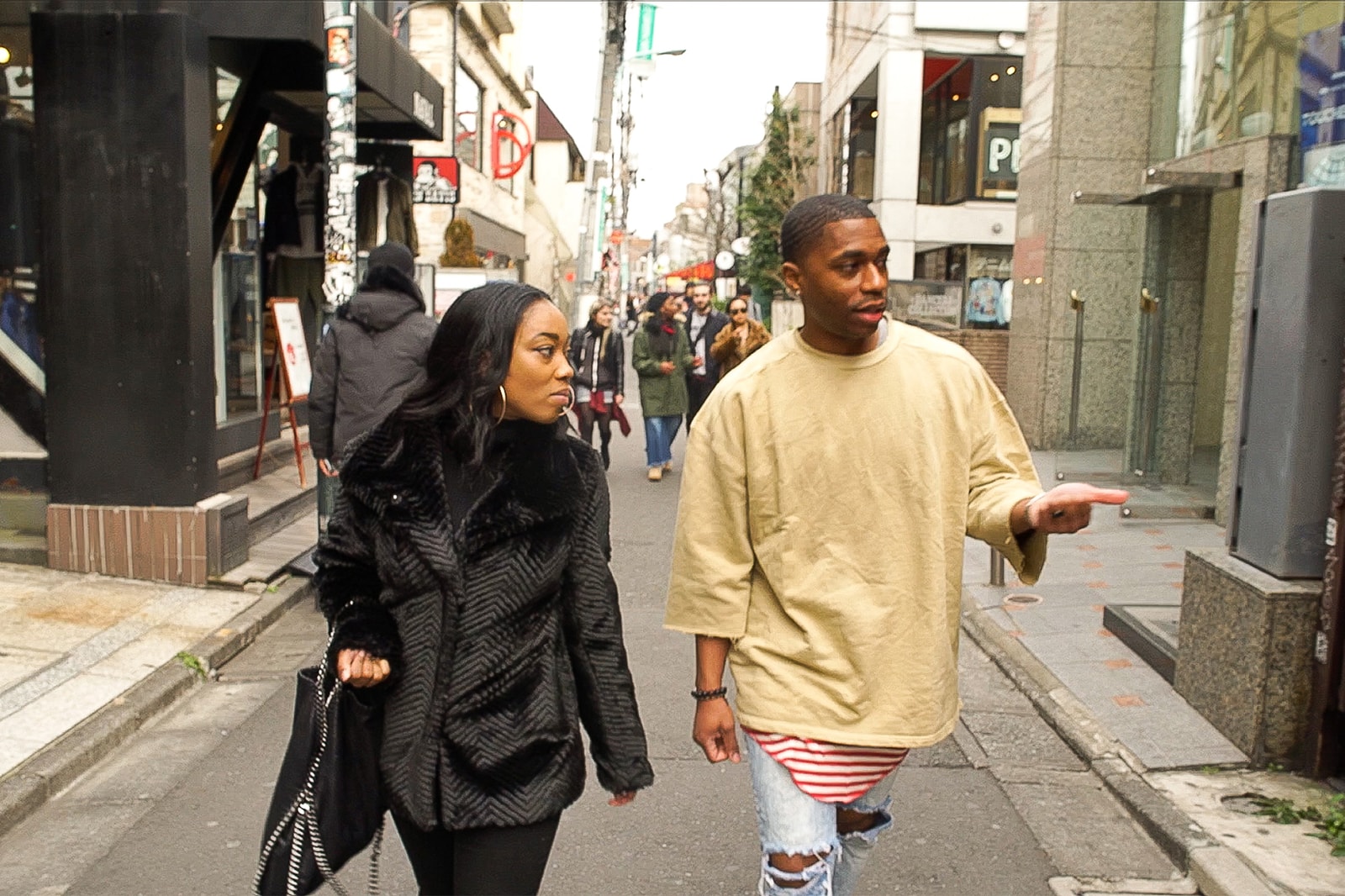 2 of 2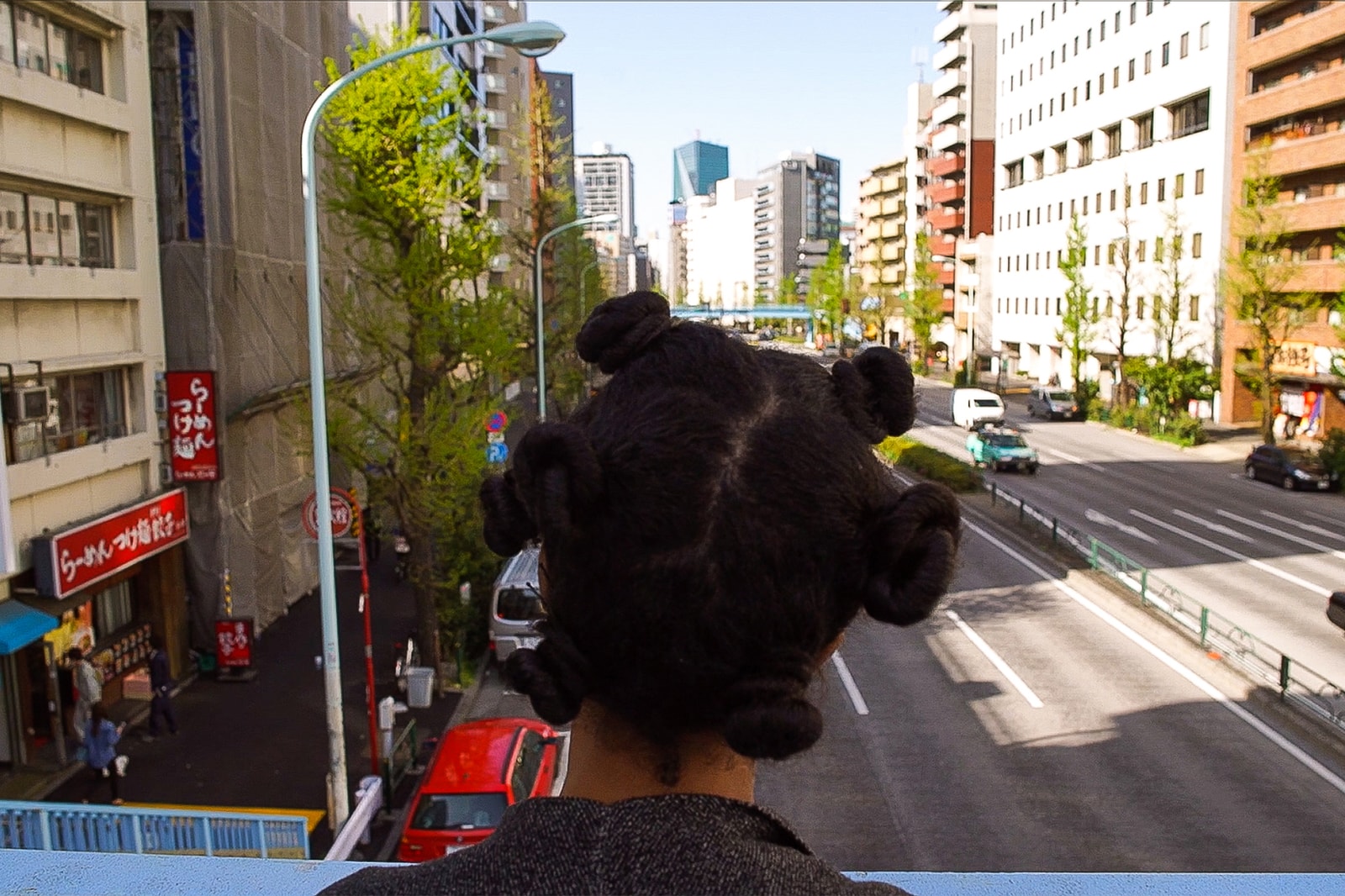 What inspired this documentary?
I really just wanted people to get a little educated on travelling. The experiences differ for different people. There's a lack of education on black expats and just black people in general. I think media representation has been limited for so long and I really wanted to introduce to people complex identities and things that they may not see on their TV screens, often or ever. Stories that matter, stories that can impact and inspire people to get out of their comfort zone and still excel and be the best version of themselves regardless of the actual space they're in. I've definitely travelled a lot and I really learned to make a home out of myself and in doing that, it's made me really prepared and equipped for different circumstances because of my exposure. I understand that everyone doesn't have the privilege to travel, so I want to create content that allows them to explore right from their home or whatever space they're in.
Aside from the language barrier, were there any challenges you faced as an African-American woman in Tokyo?
Aside from the language barrier, I think it was sometimes a misunderstanding of my identity in general. As somebody who is not only a Nigerian-American woman but somebody who is also into streetwear, somebody who is also into music and somebody who's just into youth culture in general, especially today, that was something that not a lot of Japanese people had seen. A lot of the black women they see, they're seen in a more corporate setting or working at the embassy. There's not a lot of young black women that they are exposed to and I think I had the opportunity to tell that story but I would say the challenge was sometimes being misunderstood, but that's because they haven't been exposed to that identity. Everyone is unique, so you have to expect stereotypes sometimes, but one thing I would say is that it was never about feeling threatened; it was moreso miseducation than anything else.
"Don't think that black culture is only American culture; black culture is a world culture."
Are there any similarities between Japanese culture and Black culture?
I look at it in the terms of African culture because one thing I learned while working on this project is that black culture is so complex. There's no one definition to black culture. Me being Nigerian-American, we're a very nationalistic society in the sense that Nigerians are very prideful of their country and their heritage. I think it's the same for Japanese people. My mom grew up in a state in Nigeria called Edo and there's an Edo era in Japan. Amarachi, which is my Nigerian name, was easily pronounced by Japanese people compared to American people. What I did learn is that there's something in history that we're not educated on, a gap that isn't filled and why East Asian and West African cultures have similarities.
I think in terms of modern culture today, youth culture has been so shaped by black culture that there's no way to disconnect it. Black culture is pop culture now, so I feel like whether you're talking about contexts of hip-hop, jazz, rock music, punk, all those cultures that have stemmed a lot of the time from rhythm and beat, which came from West Africa, travelled to North America through slavery but has just developed into a world culture now. The connection is definitely there and it's becoming more and more visible in young people.
What can American culture learn from Japanese culture?
What I love about Japanese culture is their collectivism and the fact that they ride for each other. Their attention to detail, in everything with them, there is a commitment to what they're creating and they develop the best of the best. If we had that approach in America, if we had that approach around the world, the world would be a better place, not just in terms of detail but the way we treat other people. Japanese people are some of the kindest people I've ever met. Also, the way they treated me with utmost respect, despite me being a black woman and not being from Japan. A lot of people took me in as family.
What do you hope people get out of this documentary?
I just hope that people learn how to take risks and get out of their comfort zone. You don't have to wait for your homies to travel. A lot of people are always waiting for their friends to validate their destinations. I think it's so important to lead your own path but walk in your purpose. You have to get out of your comfort zone to really understand yourself and if you don't understand yourself, you can't get closer to your purpose. So I say get out of your comfort zone, take risks, be open to exploring a new version of yourself in these new spaces. Be open to new cultures and new understandings.
Black culture especially is not one-dimensional; it's very complex. My Nigerian experience is different than someone's African-American experience, it's different from someone's Afro-Dominican experience. Don't think that black culture is only American culture; black culture is a world culture.