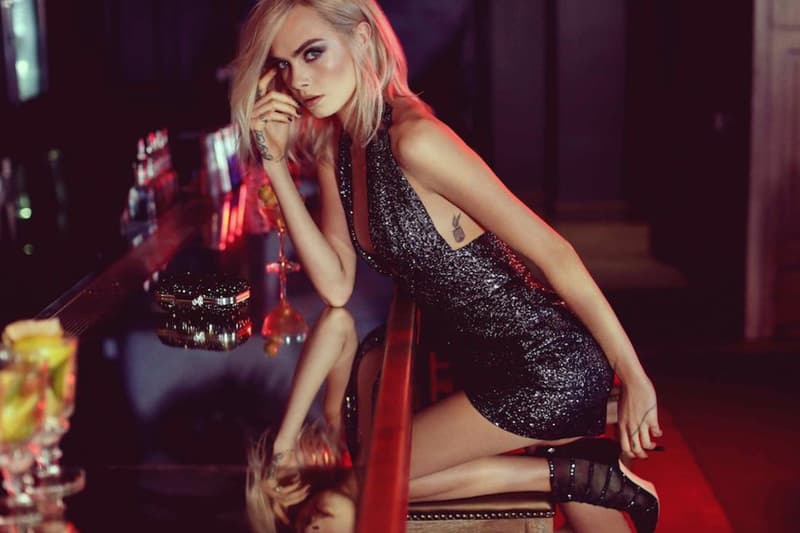 Fashion
Cara Delevingne's Jimmy Choo Campaign Sparks Twitter Outrage
The Internet is not happy with the "sexist" ad.
Cara Delevingne's Jimmy Choo Campaign Sparks Twitter Outrage
The Internet is not happy with the "sexist" ad.
Last month, Jimmy Choo revealed its Cruise 2018 campaign starring supermodel-turned-actress Cara Delevingne. In the commercial, the British fashion darling is seen walking down New York streets and at one point, gets male passersby telling her that she looks good in her sparkly shoes. Well, it's not surprising then that social media is not exactly happy with the ad.
"Because being cat-called and harassed on the streets of NYC is just so cool, sexy and fun! Wow. Read the room Jimmy Choo," writes one Twitter user. Others have joined the debate, calling out the campaign for being "tone deaf" and inappropriate.
As an outspoken activist, Cara has previously spoken out against sexual harassment in Hollywood, a topic that has drawn much media attention over the past few months. Her camp has yet to make any comments in response to the controversy.
Because being cat-called and harassed on the streets of NYC is just so cool, sexy and fun! Wow. Read the room Jimmy Choo!

— Bonnie Bauman (@bonbauman) December 19, 2017
YOU'RE TONE DEAF, JIMMY!

— Nick (@nabinnyc) December 19, 2017
Perhaps now is not the best moment to run an ad about how cool and sexy catcalling is? https://t.co/8TK9huRHLL

— Jessica Valenti (@JessicaValenti) December 19, 2017
Share this article