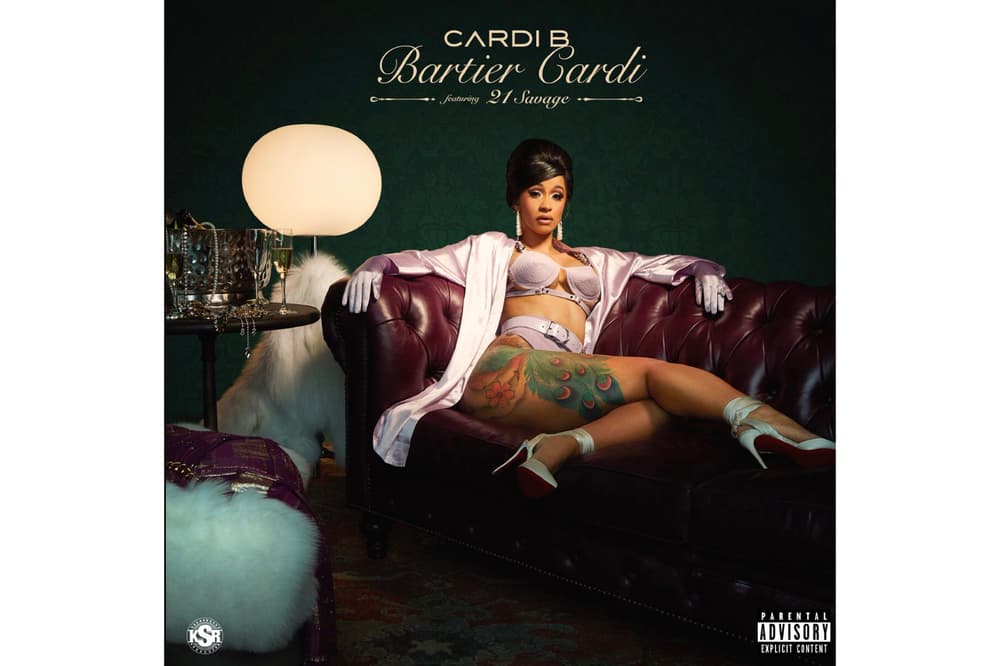 Music
Listen to Cardi B's New Single "Bartier Cardi" Featuring 21 Savage
The Grammy nominee isn't slowing down.
Listen to Cardi B's New Single "Bartier Cardi" Featuring 21 Savage
The Grammy nominee isn't slowing down.
"Bartier Cardi" is the latest single from Grammy nominee Cardi B, featuring 21 Savage. This year has been momentous for the artist who is known by many due to VH1's Love & Hip Hop: New York.
This single is the follow-up to her Billboard Hot 100 chart-topping hit "Bodak Yellow" which features Cardi slaughtering the vibrant beat. On "Bartier Cardi," the Bronx rapper shows us why she received her two Grammy nods over a bass-heavy beat. This track is an exciting way to end 2017, especially since a forthcoming EP is in the works according to Rolling Stone.
Listen to the new song below, and stay tuned for more information regarding Cardi's upcoming LP.
---
Share this article