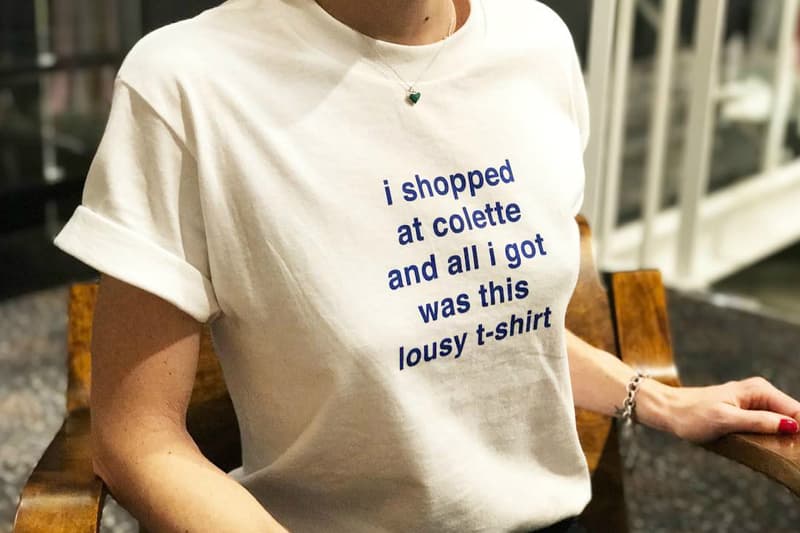 Farewell colette: Shop This Souvenir Tee While You Still Can
Pay your tribute.
We're sad to be counting down the days until colette officially closes its doors for good on December 20. Fans have less than a week's time to shop exclusive products from the retailer, including these co-branded Saint Laurent rollerblade heels and a MADHAPPY hoodie. Adding to the collectible list is this T-shirt from Chinatown Market, which sees the sentence "I shopped at colette and all I got was this lousy t-shirt" humorously printed on the front.
The souvenir tee is now retailing at approximately $52 USD online. Shop this for the biggest fashion lover you know.
---
Share this article