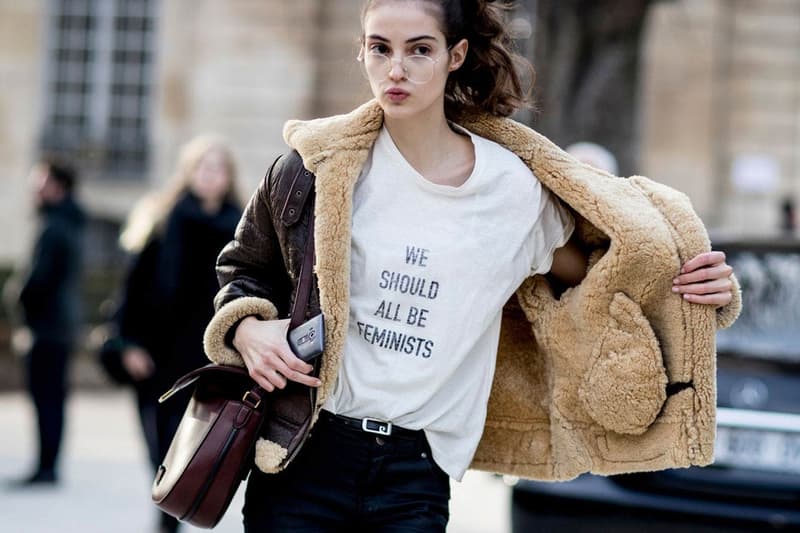 'Feminism' is 2017's Word of the Year
Merriam-Webster confirms what we all knew.
Merriam-Webster has announced that "feminism" is the most-searched word of 2017. Following events like the Women's March and the beginning of the #MeToo movement, queries for the word surged 70-percent. The online dictionary defines the word as such: "the theory of the political, economic, and social equality of the sexes" and "organized activity in support of women's rights and interests."
Fashion has had a moment with the word as well, including the return of Dior's feminism tees which celebrities like Rihanna and Jennifer Lawrence have been spotted wearing. Amid the American political turmoil, words like "complicit" and "recluse" take the spot for second and third on its top ten most searched list. Read up on the ten top words of 2017 at Merriam-Webster.