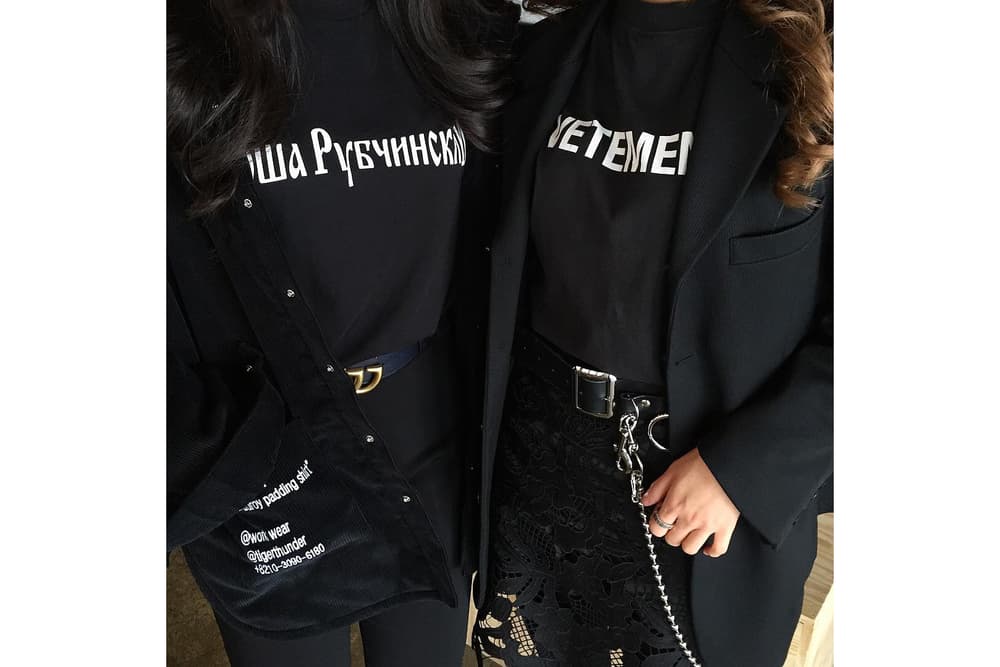 Fashion
Get the HYPEBAE Look: All Black Everything
See how to rock the best monochrome look from our Instagram.
Get the HYPEBAE Look: All Black Everything
See how to rock the best monochrome look from our Instagram.
Winter is here, and the best go-to look is a simple, monochrome outfit that is chic and looks good day and night. This week's "Get the HYPEBAE Look" focuses on all-black, recreating one of the best looks from our Instagram.
Peep below to see how you can achieve the look, and click the image to see where you can get your hands on all the items.
Blazer: An over-sized blazer is the perfect staple piece to throw on any day. It is simple yet adds a unique aspect to this look, and is incredibly versatile.
T-shirt: Keep it simple with a classic black T-shirt with a chic print. This Givenchy one adds a touch of luxury to an otherwise easy look.
Trousers: A pair of cropped, baggy pants can't go wrong, and wearing them with a belt you've instantly created an interesting silhouette.
Socks: Black high socks will keep the black theme consistent, and will keep your feet warm when the temperature drops.
Bag: Mansur Gavriel's bucket bag is a timeless classic, perfect to bring the look together.
Shoes: Add a sporty aspect by rocking Nike's Air VaporMax silhouette in all-black.
Jewelry: Throw on a silver chain to add an eye-catching, bold accessory.
Beauty: Try bringing the look from day to night by adding a simple and universally flattering smokey eye.
Share this article