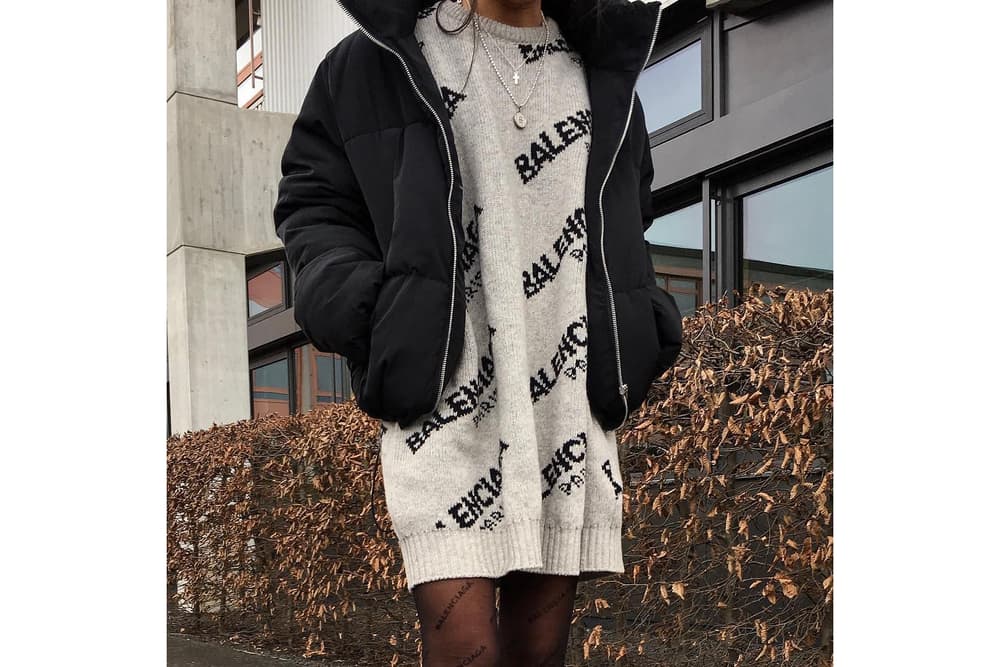 Get the HYPEBAE Look: Winter Wear
Re-create this week's best Instagram look.
The holiday season is here, and so is the cold weather. Sometimes it can be difficult dressing for the cooler temperatures, when all you want to do is stay inside where it is warm and cozy. This is why in this week's "Get the HYPEBAE Look" we're recreating our favorite winter look from our Instagram.
Peep below to see how you can achieve the look, and click the image to see where to cop all the items.
Sweatshirt: A classic grey, over-size turtle neck is the perfect wardrobe staple for the colder season. Not only is it ultra-cozy, it is also incredibly chic and can be worn as a sweater dress.
Jackets: Puffer jackets have been all the rage this year, and there's no better piece to throw on during a chilly day. On-trend and easy to wear, you can't go wrong with a classic black jacket.
Shoes: Keep the monochrome tones going, and throw on a pair of elevated combat boots to add a slight edge to the simple look.
Socks: Throw on a pair of tights to keep your legs warm.
Bag: A tote bag is simple and convenient, and this one from COMME des GARÇONS will be able to handle both rain and snow. Add a luxury feel by rocking Prada's bright red cardholder.
Hat & Mittens: It doesn't get more simple than a classic black beanie. Match the grey sweater with a pair of mittens to keep your hands warm.
Jewelry: Layer a couple of necklaces to add a unique element to the simple look.
Beauty: Red is the perfect holiday color, so why not go all out with Balmain x L'Oréal's bold lipstick?
---
Share this article