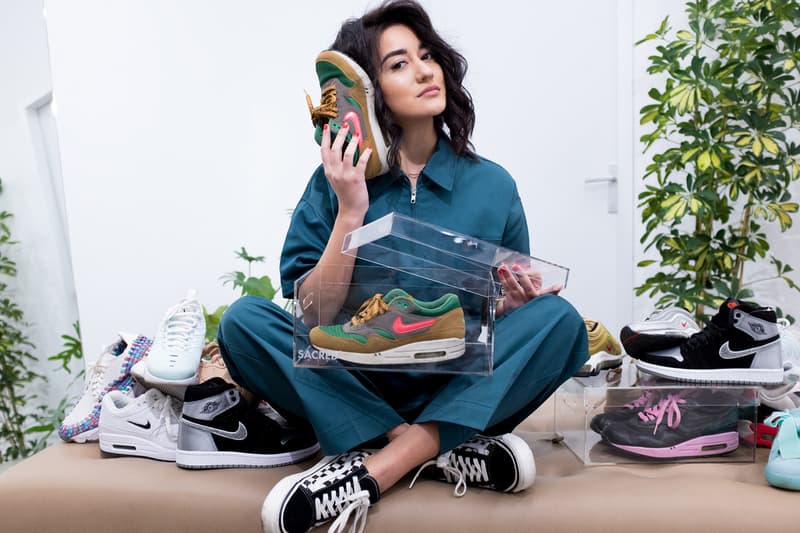 1 of 3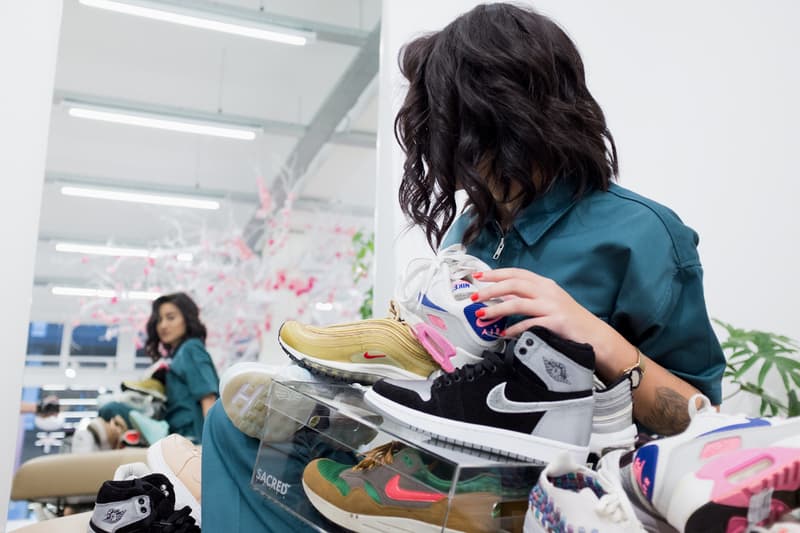 2 of 3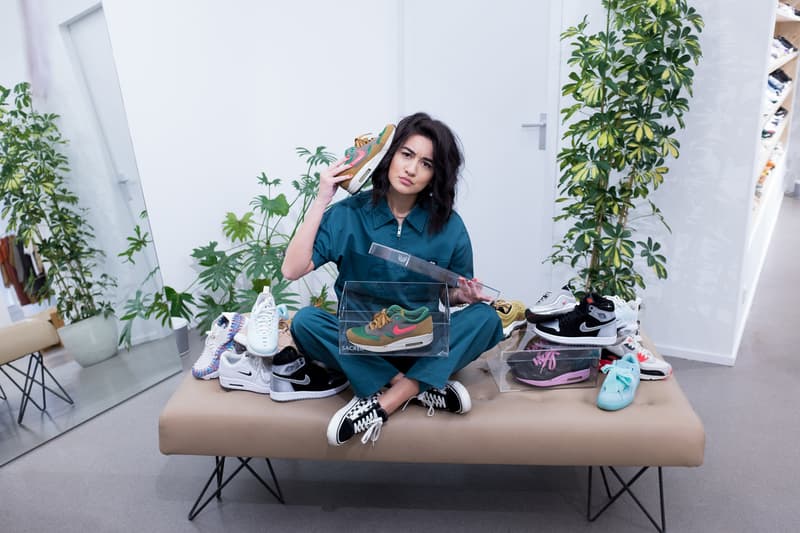 3 of 3
Footwear
Baes With Kicks: Ginney Noa
The Dutch sneakerhead gives HYPEBAE an inside look at her massive shoe collection.
Baes With Kicks: Ginney Noa
The Dutch sneakerhead gives HYPEBAE an inside look at her massive shoe collection.
You've got to believe in Nike when it says that "The Force is Female." From designers to general consumers, women have been playing such a huge role in propelling the sneaker industry forward. Over the past few years, we've seen a significant increase of women's exclusive footwear styles, and naturally an emergence of sneaker boutiques that stock them. On social media, we've been getting daily inspo from sneakerhead girls everywhere. It's only right that we give credit to these ladies, who help spread the love for kicks one Instagram photo at a time.
Kicking off our all-new Baes With Kicks series, we have sneaker enthusiast Ginney Noa who hail from the hip and cool Dutch city, Rotterdam. From her rarest find to her shoe-cleaning tips, she has given us the lowdown on her huge sneaker collection. Read on for our full interview with Ginney.
Name: Ginney Noa
City: Rotterdam, The Netherlands
Occupation: Founder/content creator at ginneynoa.com, graphic designer and bartender.
How many pairs of sneakers do you own in total?
I never count them. The highest I've ever had should be around 200 pairs. I sold a lot now, so I think it should be around 100.
How did you first get into sneaker collecting?
When I was 15 years old, which was 10 years ago, I started working at a concept store in Rotterdam. They had a shop-in-shop with exclusive Jordan's. I can still remember the first time buying my Air Jordan 3 "Black Cat." Ever since that moment I was hooked.
Rank your top three favorite pairs of sneakers from your collection. Why do you love each of them so much?
1. Nike's Air Max 1 "Blue Ribbon Sports." This has been my holy grail forever. I own them in a size 36.5. It's so super rare to have them this small. And the colorway is just so sexy.
2. The Air Max 1 "Morning Glory." It's the perfect combination between pink and black.
3. The Nike x Patta Air Max 1 "Purple Denim." Just because I love Patta (support your locals) and they look fire in my size.
What's the rarest pair of kicks from your collection?
I think my Air Max 1 "Blue Ribbon Sports."
How do you keep your kicks looking fresh? Do you ever purchase two pairs of the same sneakers — a pair for collecting and the other for wearing regularly?
I'm always very careful when it comes to wearing sneakers. I don't clean them all the time, I have shoes for rainy days, shoes for work and shoes for festivals. I do have loads of the same Vans because these are just timeless. When I do clean my sneakers, I always use Jason Markk or baby wipes.
What are some of your go-to sneaker stores?
I love visiting WOEI in Rotterdam and Maha in Amsterdam.
What's the craziest thing you've ever done for a pair of sneakers?
To be honest, I don't really do crazy stuff when it comes to buying shoes. I've never camped out or anything. (Crazy, huh?)
Share this article