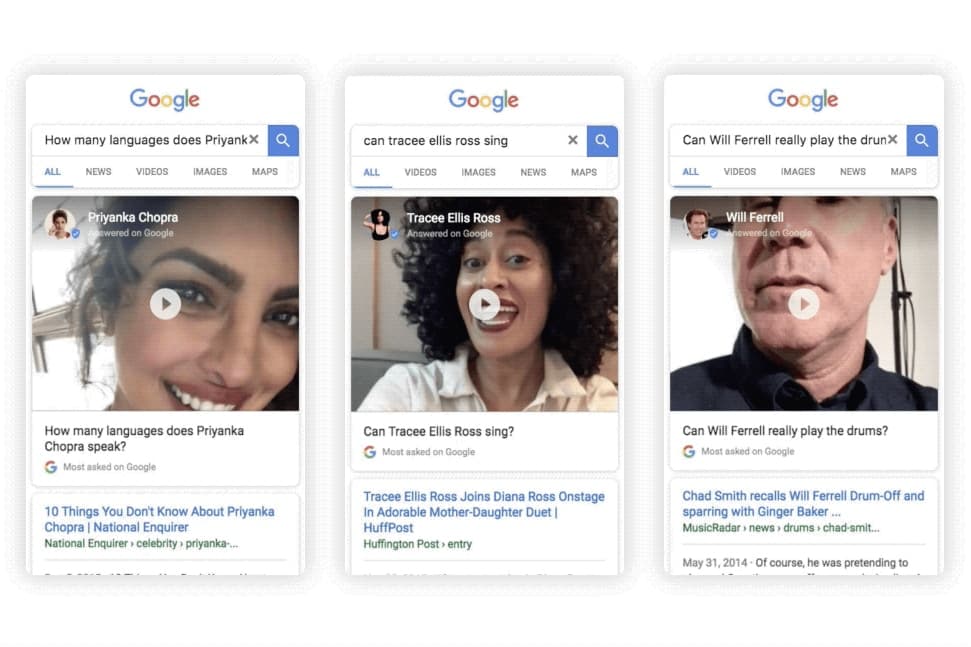 Culture
Watch Your Favorite Celebrities Answer Your Most Asked Questions
Try out Google's new search feature.
Watch Your Favorite Celebrities Answer Your Most Asked Questions
Try out Google's new search feature.
Have you ever typed a question about your favorite celebrity into Google, hoping to get an answer? If you have, Google's latest initiative is for you. The search engine has made a brand-new feature available in the U.S, where you type your celebrity question into the search bar, and you receive your answer directly from the stars themselves. The answers come as selfie-style videos, and some of the starts that have jumped on the initiative include Priyanka Chopra, Tracee Ellis Ross, Gina Rodriguez, Nick Jonas and James Franco, to name a few.
Google is piloting the new feature on mobile at the moment, so make sure you try it out by asking your celebrity question.