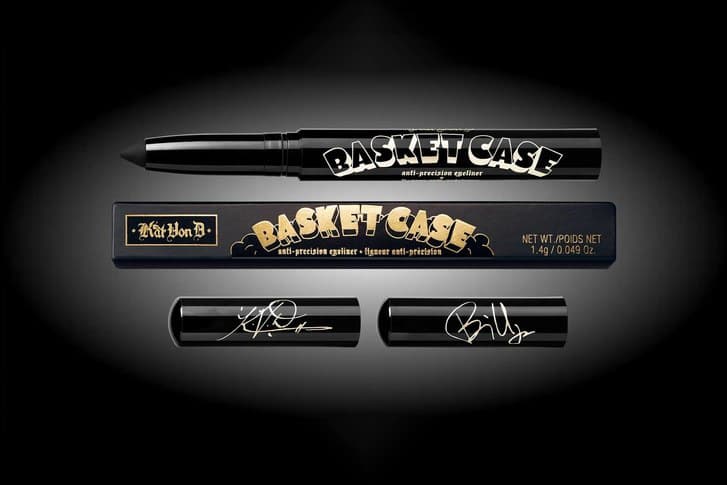 Beauty
Hey Punk Fans, the Green Day x Kat Von D Eyeliner Just Got a Release Date
"Basket Case" is coming your way soon.
Hey Punk Fans, the Green Day x Kat Von D Eyeliner Just Got a Release Date
"Basket Case" is coming your way soon.
Kat Von D is the queen of eyeliner – her Tattoo and Inkwell products are a godsend for those who need a reliable, budge-resistant liner. So it seems only fitting that her debut eyeliner collab is with someone whose iconic look has centered around the beauty product for nearly three decades – Billie Joe Armstrong of Green Day.
Dubbed "Basket Case," after one of the band's most notable songs, the anti-precision crayon liner is the antithesis to her previous products, which focus on sharp lines. In true punk-rock style, this has been specifically created to nail that effortless, smeared-out look that Armstrong has championed for years. Although smudged eyeliner has been the cosmetic product of choice for punk artists and fans alike since the '70s, recent trends have focused more on polished and precise effects when it comes to eye makeup. Could this collab mark the return of imperfect, smoky beauty looks? We'll have to wait and see.
"Basket Case" is set to drop on January 5 for $19 USD – stay tuned for further updates.