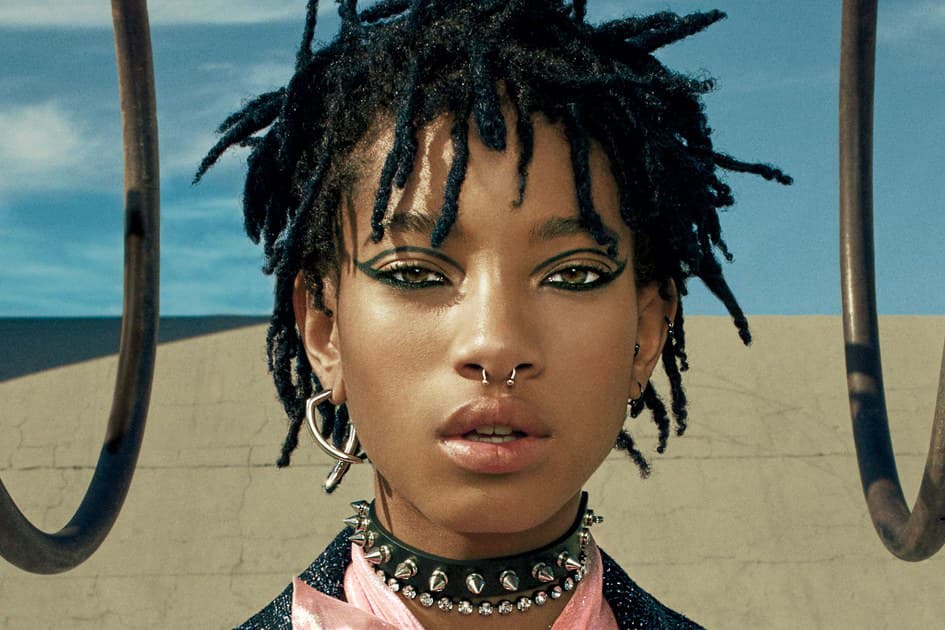 Culture
Our Five Favorite Instagram Accounts This Week: Coolest Teens Edition
Meet the youngsters changing the world one post at a time.
Our Five Favorite Instagram Accounts This Week: Coolest Teens Edition
Meet the youngsters changing the world one post at a time.
While most of us spent our teenage years messing around, trying to figure our lives out, there are some who are a thousand steps ahead. Being in the public eye isn't easy, especially whilst growing up and having your every move documented and commented on, but these five ladies have taken the world by storm through using their platforms and their voices to do good – and they're all teenagers.
For the latest installment of our Instagram roundup, we've compiled a list of young teens that you should be follow. From singers to actresses and dancers, these ladies have it all. Read about our favorite teens below.
Bio: "Take a sec to slow down"
HYPEBAE Pick: You've most definitely seen actress and singer Amandla Stenberg before. She's acted in movies like The Hunger Games and Everything, Everything, as well as released her first single "Let My Baby Stay," but she's also a voice of the younger generation. Stenberg has been vocal about her gender fluidity, as well as her identity as a young black woman. At only 19 years of age, she's truly paving the way for all the young Millennials and Generation Z kids out there.
Bio: "<ᎢᎻᎬ ᏴᏞᎪᏟK ᏚᎻIᎬᏞᎠ ᎷᎪIᎠᎬN™> • Experiencing cognitive dissonance cause I am a dissident • You can always promise maybe •"
HYPEBAE Pick: It wouldn't be a list of teenagers without Willow Smith. The singer and actress has just released her recent album, The 1st, where she opens up about love and life. Willow uses her platform to talk about everything from mental health to politics, and she also shares clips of new music and teasers, as well as inspirational and insightful quotes and thoughts. She's also vocal about feminism and gender equality, and frequently shares her thoughts on the subject. At 17, she's truly someone to admire for her strong beliefs and hard work.
Bio: "hello. i love animalsssss"
HYPEBAE Pick:  Maddie Ziegler is the dancer that you've seen in all of Sia's music videos, who shot to stardom after appearing in the popular reality Tv-show Dance Moms. The 15-year old has not only appeared in shows like So You Think You Can Dance and Project Runway, she's also released her own book and continues to dance in huge projects, like Sia's Christmas album.
HYPEBAE Pick:  There's no doubt that you've seen Millie Bobby Brown all over the place this year. The Stranger Things star has become one of the biggest young actresses in Hollywood after her portrayal of Eleven in the series, and at the age of 13 she's only looking at bigger things for the future. Her Instagram is filled with shots of her and her Stranger Things co-stars (for those of you who can't wait until season 3), as well as fun shots of her hanging with stars like Drake. If only we were this cool when we were 13.
Bio: ""again" audio & official vid out now"
HYPEBAE Pick:  Miley Cyrus' younger sister Noah has made quite the name for herself this year, dropping both music and accompanying videos, as well as opening for Katy Perry on tour. The singer is only 17, but has squeezed in collaborations with singers like Labrinth, Matoma and Alan Walker. Her catchy singles have been playing all year, and we can only hope that a full album is in the works.
---
Share this article