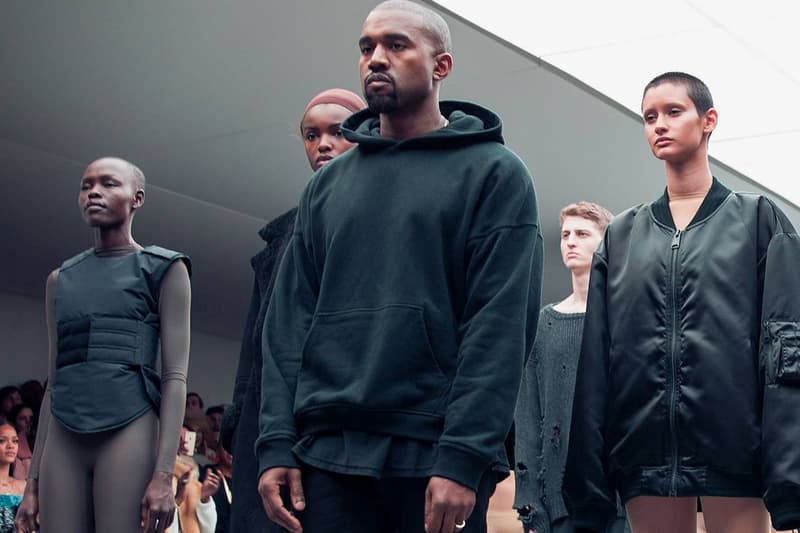 Fashion
Kanye West's YEEZY Line Is Facing a New Lawsuit
The rapper is reportedly sued over unpaid wages.
Kanye West's YEEZY Line Is Facing a New Lawsuit
The rapper is reportedly sued over unpaid wages.
From coming into conflict with the CFDA to employing debatable casting requirements, Kanye West's YEEZY clothing line is no stranger to controversy. Most recently, the rapper-slash-designer is being sued by a sourcing agent who cites unpaid wages of $228,000 over the production of YEEZY Season 2, 3 and 4.
Derya Gulseven, who filed her complaint in November, claims that she's tapped by West Brands to look for manufacturers in Istanbul that could produce and distribute the YEEZY collections. According to The Fashion Law, however, Gulseven alleges that she wasn't paid for her work on the YEEZY Season 2 range. In particular, she notes that she's never received 7-percent commission – which amounts to $87,000 – that was agreed upon.
Nonetheless, Gulseven got involved in the manufacturing for YEEZY Season 3. She was paid this time around, but instead of receiving the full 7-percent rate, she only got a reduced 4-percent commission "with no explanation." Finally, she claims that she wasn't compensated at all for her efforts on YEEZY Season 4.
There's been no official response from Kanye's camp, but stay with us for any further updates.
---
Share this article