Kylie Jenner's Latest Magazine Cover Is Lensed by Sister, Kendall
The young mogul is also interviewed by mom, Kris.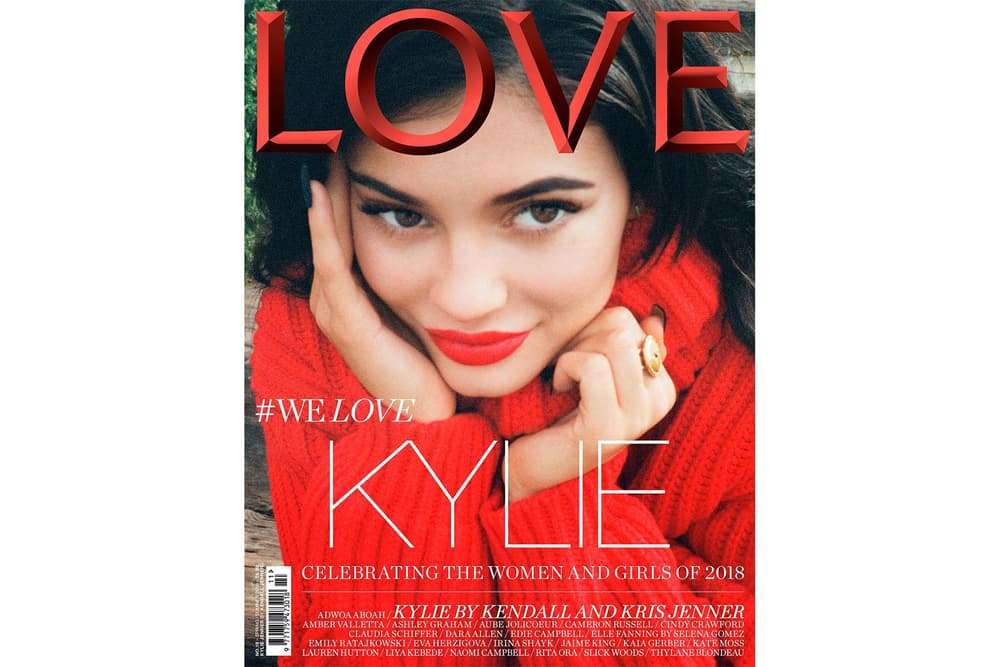 For LOVE magazine's latest upcoming Issue 19, the cover is adorned by none other than Kylie Jenner. Making the feature even more special, the young mogul is lensed by her sister, Kendall Jenner and interviewed by her mother, Kris Jenner. Shared by both the magazine and Kylie herself via Instagram, the publication's announcement post was accompanied with a small excerpt:
"I was just trying to keep up with myself. All businesses, every company, makes little mistakes here and there. Growing it in front of so many people all of a sudden was kind of hard."
Although the full contents of the interview are still tightly under wraps, the Internet has been speculating if the youngest from the Kardashian-Jenner clan will finally be announcing her pregnancy. Despite many fans being curious as to whether or not an official confirmation will be made, we do hope that fans remain respectful no matter what the contents of the interview are.
You can find a copy of LOVE Issue 19 soon at newsstands soon, which will be a celebration of the girls and women of 2018.