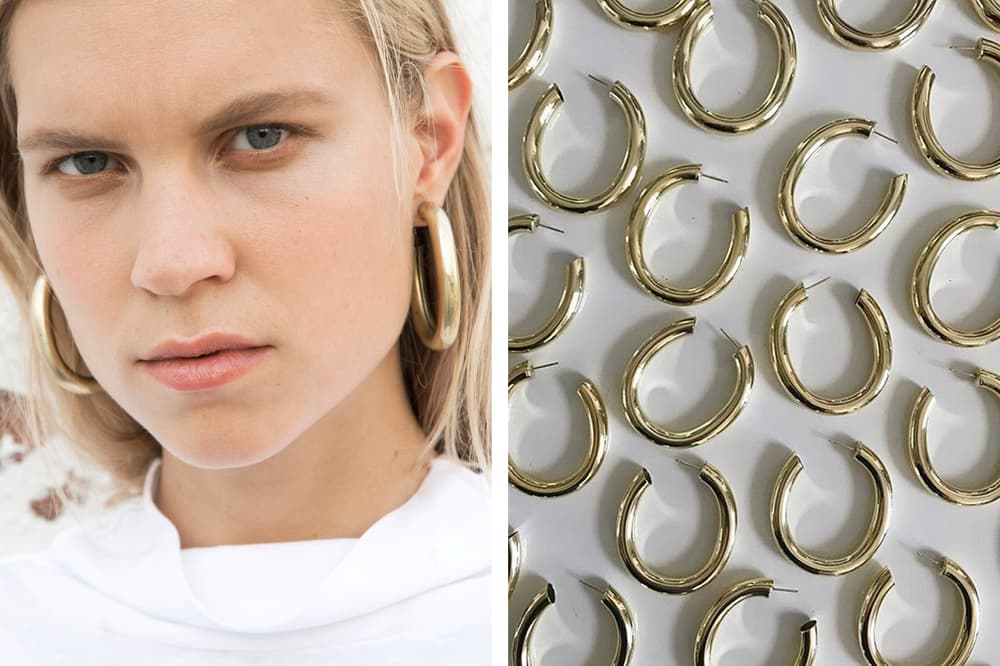 Fashion
Here's Why I've Been Obsessed With These Laura Lombardi Earrings
This week's "Editor's Pick" is gold and lightweight.
Here's Why I've Been Obsessed With These Laura Lombardi Earrings
This week's "Editor's Pick" is gold and lightweight.
I'm the type of person that is overly frugal, but once the cold weather hits for some reason I usually find myself budgeting to purchase jewelry and accessories. It could be the fact that chilly weather means that you have to get pretty creative with creating warm outfits that aren't boring. In my opinion, you can never go wrong with a pair of shiny, gold earrings. So in my search for new accessories, I began browsing through emerging jewelry sites for a bold pair of earrings. After doing too much researching I remembered I'd had my eye on the Curve Earrings by Laura Lombardi for over six months. After this thought, I started imagining how I'd be able to wear them during the day and even at night while out with friends. Read on to find out why you should buy these beauties.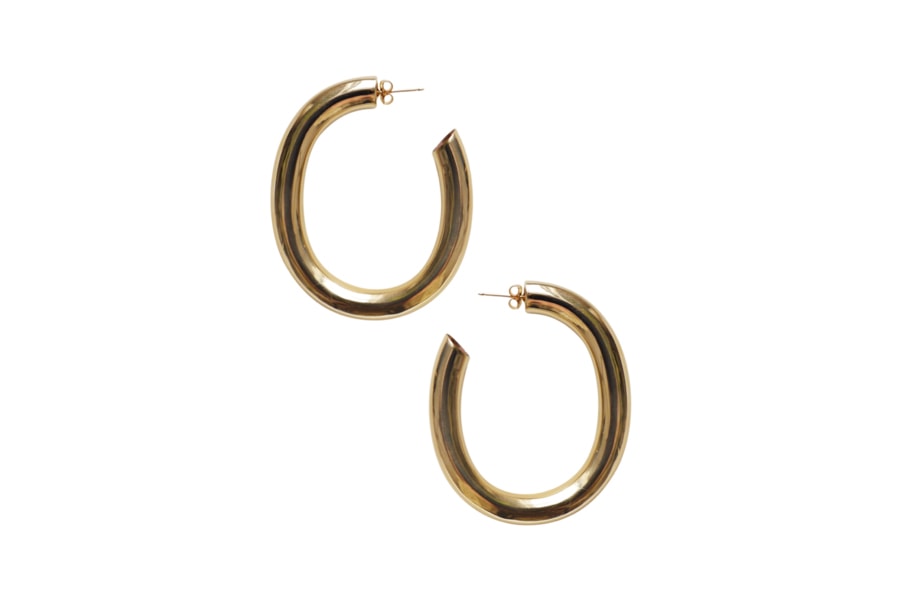 WHAT IS IT: Laura Lombardi Curve Earrings
WHY IT'S WORTH THE HYPE: From the first time I put on the brass post earrings, I knew I had literally struck gold. Not only are the earrings lightweight, but they're also a conversation starter. The design is modern and minimalistic, just like all of Laura Lombardi's other pieces. I'm in love with the open back – it creates a bit of an elongating effect, making the earrings appear as if they're larger than they actually are. They're also gold filled.
If you're a fan of brass, you'll know that this metal has a special vintage tone to it. I'm a vintage lover at heart, so I paid immense attention to the state of the metal and noticed these earrings still looked brand new even after a month. I have a soft spot for pieces that are crafted to be worn over and over again and these earrings don't disappoint in that sense. I can wear them with hoodies and jackets and even dress them up with my favorite LBD.
WHERE YOU CAN FIND IT: You can purchase the Curve Earrings at Laura Lombardi's website for $98 USD.
Share this article