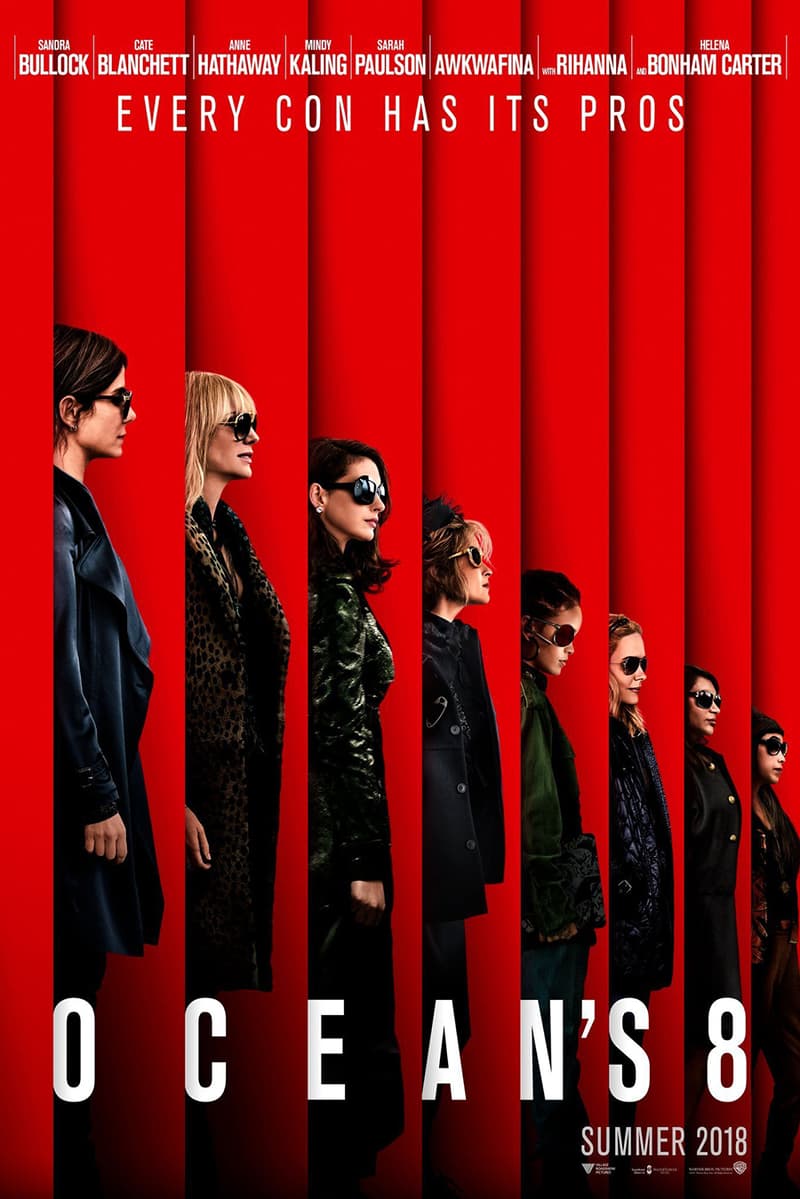 An Official Look at the All-Female 'Ocean's 8' Movie Starring Rihanna
Gang gang.
For those who remember, Rihanna offered us a first glimpse at the upcoming film Ocean's 8 in the beginning of the year. Featuring an all-female cast, the highly-anticipated movie now finally gets its first official poster, which sees the slogan "Every con has its pros."
Slated to hit the silver screen in June 2018, the feature follows Debbie Ocean (Sandra Bullock) as she plots a heist to go down at the star-studded Met Gala. In addition to Rihanna, who plays the character Nine Ball, Bullock is joined by Cate Blanchett, Anne Hathaway, Sarah Paulson, Mindy Kaling, Helena Bonham Carter as well as Awkwafina.
Additionally, it's reported that Kendall Jenner, Kim Kardashian, Adriana Lima, Dakota Fanning and even Anna Wintour will play cameo roles in the film.
Be sure to stay with us for any further updates on Ocean's 8.
Share this article