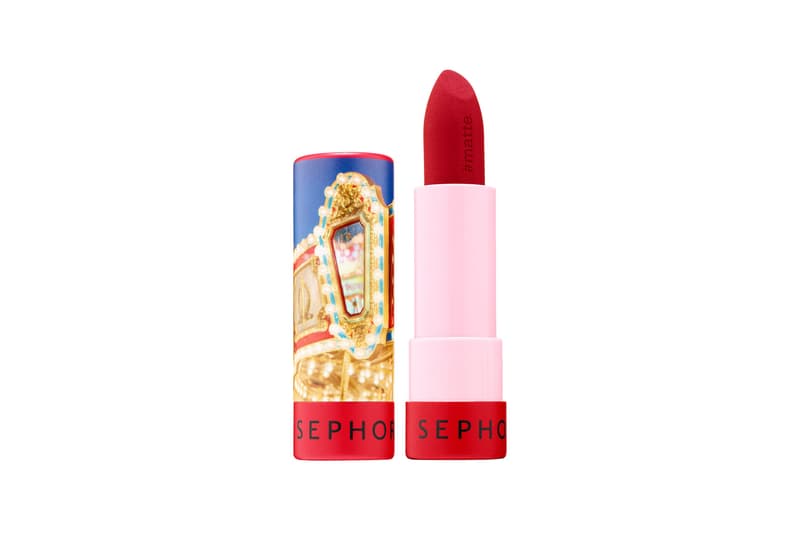 Beauty
Sephora's New Lipstick Collection Offers 40 Flattering Shades
Experiment with a new shade or two.
Sephora's New Lipstick Collection Offers 40 Flattering Shades
Experiment with a new shade or two.
Sephora's in-house beauty brand Sephora Collection has announced a 40-shade lipstick range titled #LipStories. The lineup has three different finishes, including matte, cream and metallic. The brand describes the new products as "high-pigment, lightweight lipstick that provides full coverage in one swipe."
10 individual themes are exemplified in the lip color collection, with four shades making up each. The themes include Brunch Daze, Festival Vibes, Holidaze, Global Citizen, Hashtag Throwback, Spring Break State of Mind, Wifed Up, Top Down Life, Pool O'Clock and Lady Business.
Helen Phillips, National Makeup Artist for Sephora Collection shared in a press release:
These collectible shades were created to celebrate wild adventures, favorite moments and magic memories that are yet to come, so embrace every color and texture in real life and share your story with us!
Purchase #LipStories today on Sephora's mobile app, on Sephora's web store beginning December 13 and in-store on December 26. Each shade prices out at $8 USD.
Share this article