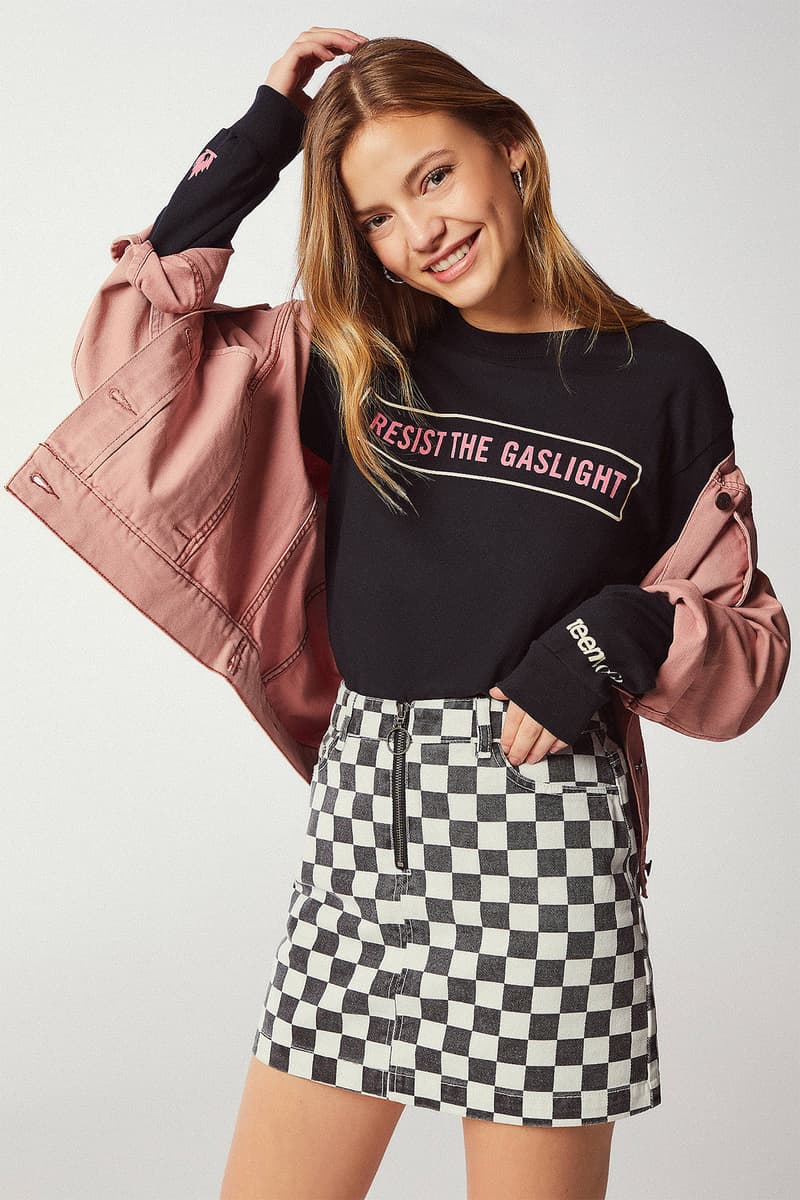 "Resist the Gaslight" with this 'Teen Vogue' x Urban Outfitters T-Shirt
Say it loud.
Ever since publishing Lauren Duca's "Donald Trump Is Gaslighting America" feature last year, Teen Vogue has been celebrated as one of the most "woke" publications out there, especially as one aimed at young women. Throughout the last twelve months, the magazine has continued to push editorial boundaries and combine its reportage of fashion and culture with that of news and politics, to great acclaim.
Now, the iconic title has partnered with Urban Outfitters on a line of merch that celebrates its values, and those of its readers, like this "Resist the Gaslight" T-shirt. A direct reference to Duca's feature, this long-sleeve tee features the slogan emblazoned boldly across the chest, as well as Teen Vogue branding on the arm. This shirt is more than just a message though, the partnership between Teen Vogue and Urban Outfitters also saw a donation being made to Girls Write Now – a nonprofit writing and mentoring organization for teen girls, and a community of female writers of all ages.
Cop this shirt at Urban Outfitters for $39 USD and show your support – you can learn more about the Girls Write Now, too.
Share this article