'TIME' Magazine's Person of the Year Issue Is Dedicated to "The Silence Breakers"
Honoring those who were brave enough to share their stories.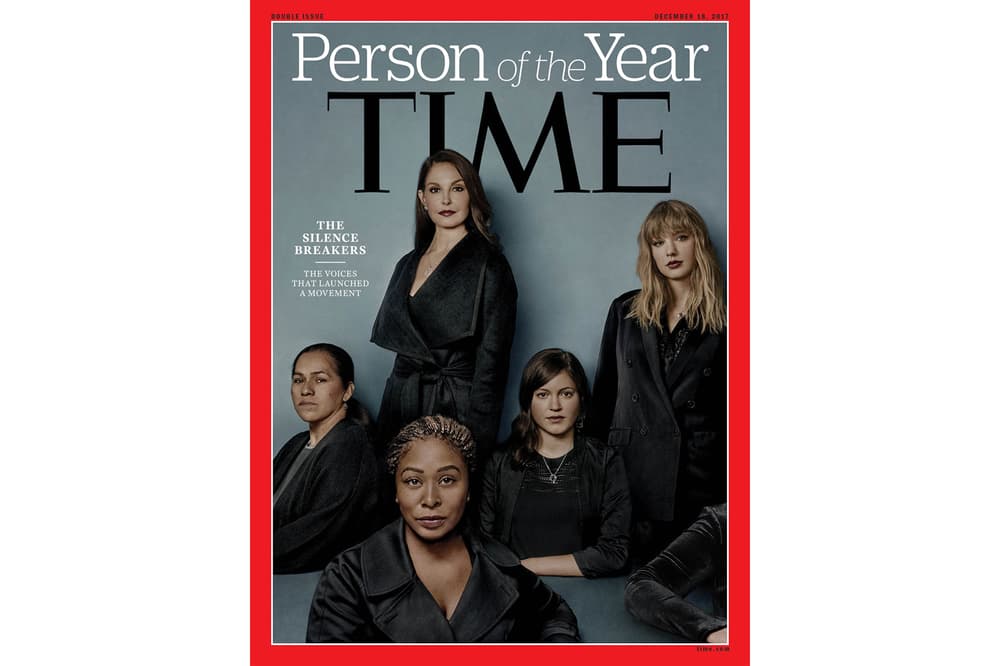 TIME is well known for its annual Person of the Year issue, where the magazine profiles a person, idea, object or movement that has had significant influence throughout the year. Previous issues have been dedicated to the likes of Barack Obama and Mark Zuckerberg however the 2017 issue focuses less on one person and more on an entire movement – that of The Silence Breakers.
The Me Too movement has been dominating headlines and social media feeds this year, and rightly so. Sparked mostly by the unravelling of Harvey Weinstein's numerous instances of sexual harassment and assault, Me Too has allowed people from all industries and backgrounds to come forward and share their own stories of harassment and abuse in its many forms. Although the cover itself features recognized names like Taylor Swift and Ashley Judd, this issue is not just about celebrities – it's about everyone. The stories shared include those of a politician, housekeeper, professor and art curator, amongst others, showcasing just how prevalent sexual misconduct is. Read more about the issue and those featured in it at TIME.com