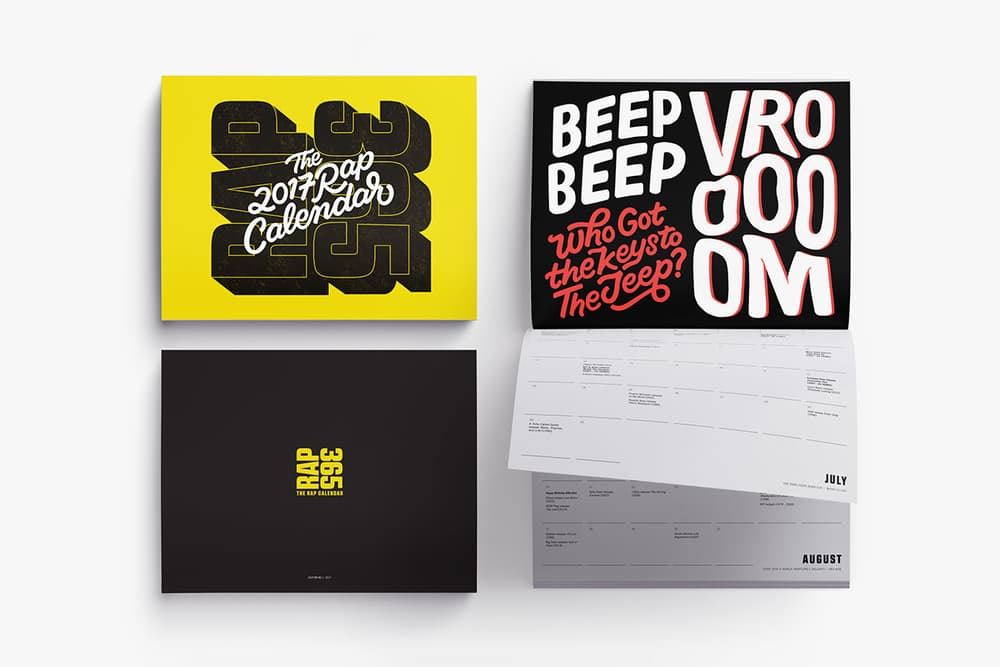 1 of 4
2 of 4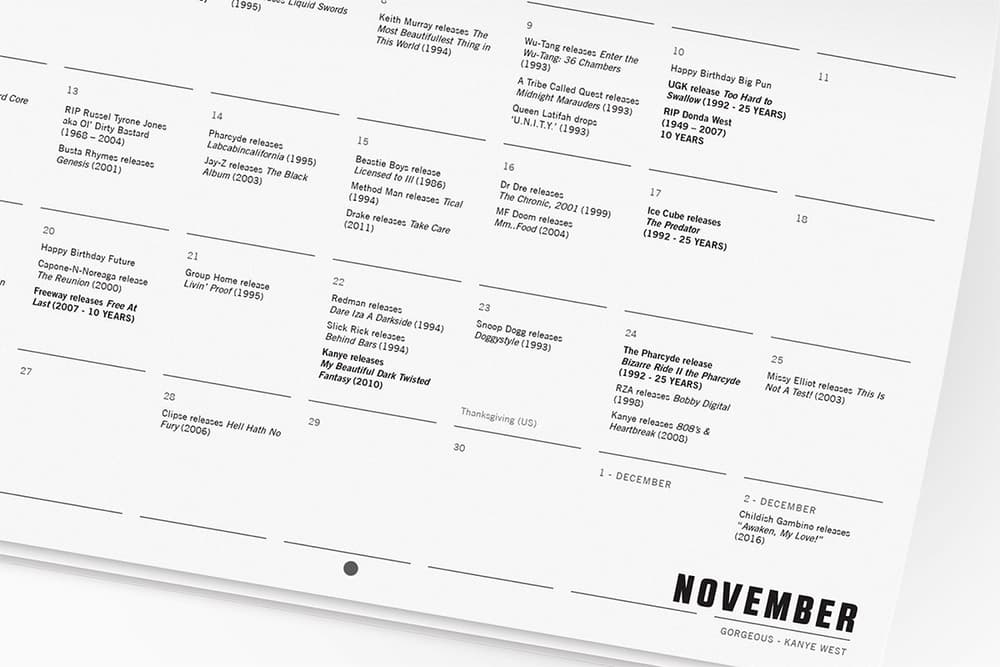 3 of 4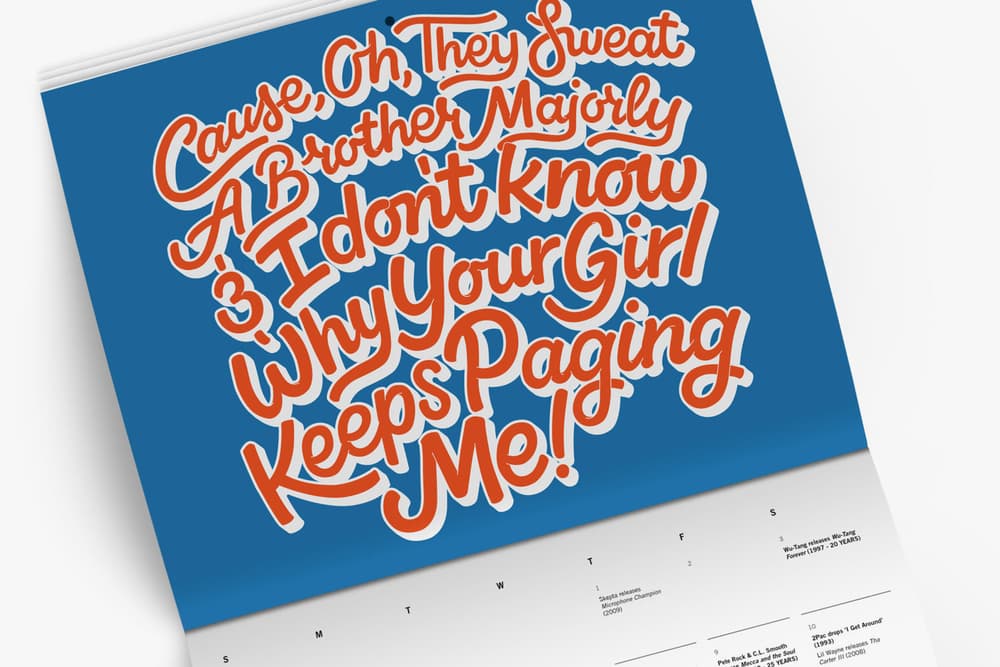 4 of 4
Attention, Hip-Hop Fans: The 2017 Rap Calendar Is Designed Just for You
With Rap365, you'll never forget Kanye's birthday or album anniversaries.
The first month of 2017 flew by in a blink, and we're pretty positive that we're not the only ones who haven't gotten around to buying a calendar for the new year. For those who're on the hunt for an aesthetically pleasing calendar to hang on your wall, look no further than Rap365. Designed by Vancouver-based street artist Mega McGrath and graphic designer Lauren Coutts, the 2017 Rap Calendar pays tribute to the hip-hop genre every day throughout the year.
"I wanted this calendar to be a way to help people celebrate," says McGrath. "Whatever era of hip-hop you grew up in, if you loved it, it was a vital piece of your upbringing." She adds,
I think it's important to look back and reminisce over these albums and songs because it's what keeps the spirit of the culture alive. Last year, Pharrell's In My Mind turned 10, the whole internet just stopped, put the album on, and chilled for a minute. That's what I hope happens with Rap365.
The beautifully designed twelve-month calendar features not only street-inspired artwork and iconic lyrics, but it also includes all the important anniversaries in hip-hop history, including artist's birthdays, album releases and more.
Browse the gallery above to see it for yourself, and head over here to shop the calendar for $25 CAD (approximately $19 USD).
Share this article