Fashion
Astrid Andersen Is Reinventing the Tracksuit for Our Generation
We talk to the Danish designer following her first-ever women's exclusive runway show.
Astrid Andersen Is Reinventing the Tracksuit for Our Generation
We talk to the Danish designer following her first-ever women's exclusive runway show.
Returning to her hometown of Copenhagen to present her 2017 fall/winter womenswear collection — the label's first-ever runway dedicated exclusively to women — it would be an understatement to say that Astrid Andersen impressed the crowd. From the very first moment that the DJ James Massiah track thudded through the speakers, the audience was held in rapture as look after look made its way through the maze-like walkway.
Heading backstage after the show's finale, which was met with thunderous applause, we caught up with Andersen to learn more about how she prepared for the presentation. From translating the pieces from menswear, to what she sees for the future of the brand, we gain insight into the designer's game-changing collection. You can read our full conversation below.
For more from Astrid Andersen, you can check out our backstage images from the 2017 fall/winter show here.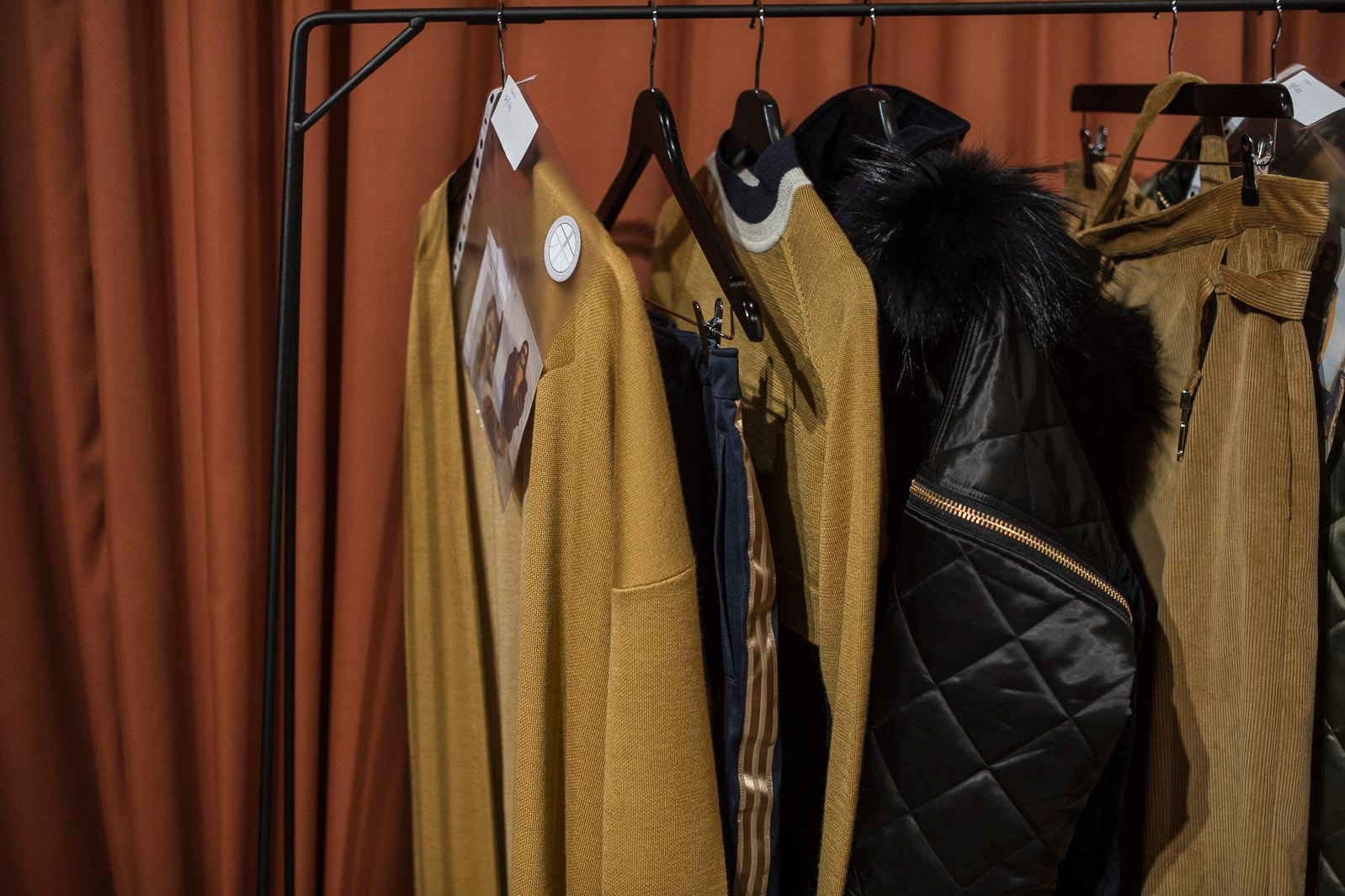 Your 2017 fall/winter menswear collection was very much inspired by hip-hop and rap moguls, and there was a similar vibe for the womenswear. How did you connect the two?
I think we're going to always do a men's collection first, because that's where I feel most comfortable, and then that kind of just evolves into a women's look. I think mainly because we've been so inspired by the female customers who've just been wearing it anyway, we've kind of seen how the girls have translated the men's line already. So we just wanted to add what we think is the "Astrid Andersen girl" — add a bit more sexy looks and just make it cool in the same way, but more feminine.
Would you say you're still very inspired by hip-hop?
Oh, for sure. That's not even an inspiration for a season — that's my generation. It's the mainstream music of my generation and [there is] so much of it in everything that I do and the way that I dress, the way I listen to music. Everything, the way I travel, the way I go out as well. I think that's always going to be an underlayer. And the tracksuit as well is no longer a garment that we introduce to say, "Oh, this is on-trend." It's a garment that we'll always feel is relevant each season.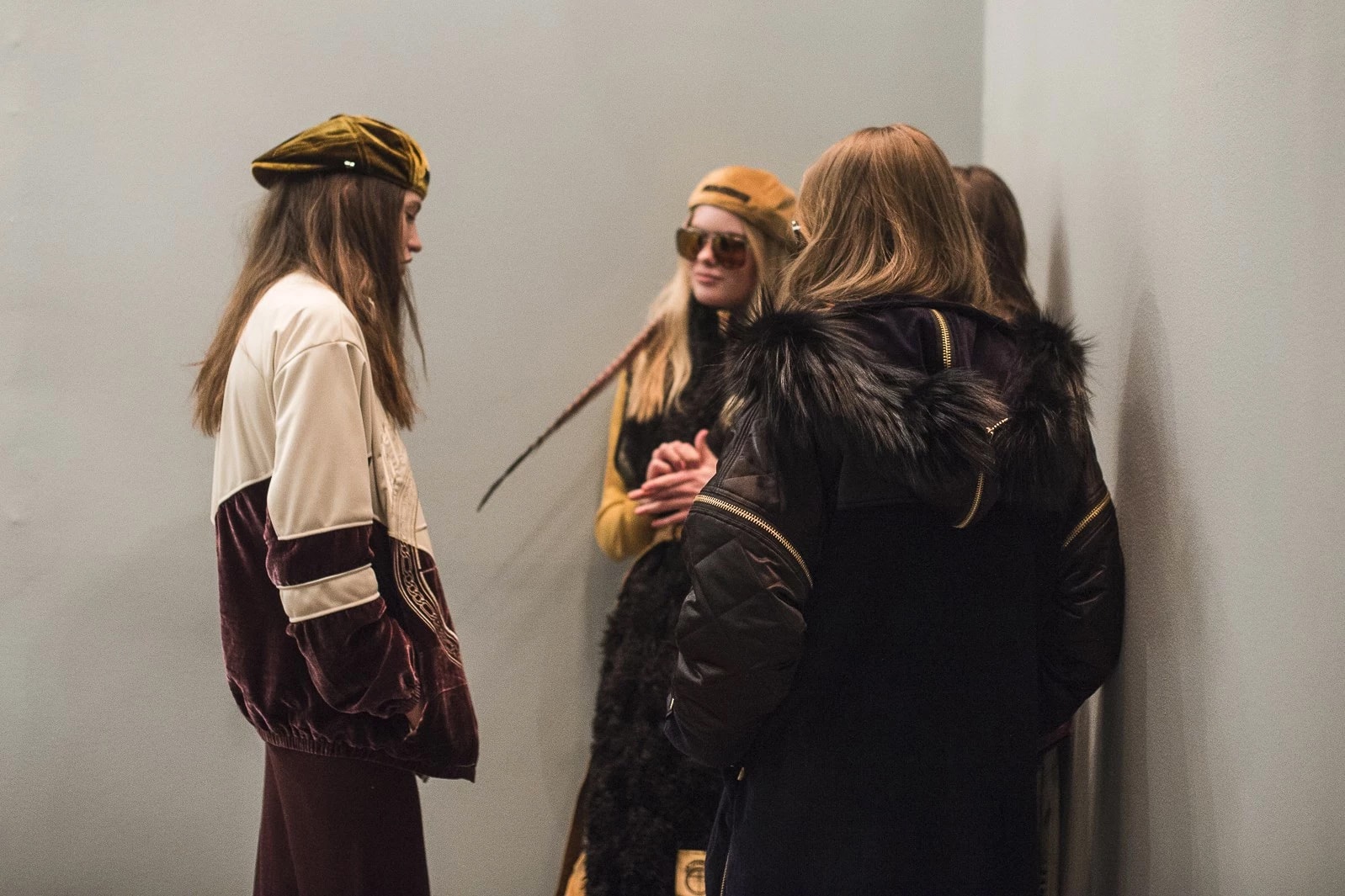 Your menswear sometimes takes on feminine silhouettes, so how would you describe your inspiration for womenswear and what influences your designs there?
I think a lot of the looks were just translated from the men's. A lot of the garments were from the men's show as well. It's really about adding an extra piece that does something else, or styling it differently. We emphasized the knitwear a little bit, and we did the really high-cut skirts. We just want to show how you can wear a garment that's actually sort of revealing but when you choose to style it with a big coat and a hat, it's finding a balance between dressing up and down, and being sexy but comfortable. That's kind of where we want to sit somehow.
You first launched womenswear last season. What lessons have you taken from that experience and applied to this season?
Last season we showed it at the end of the menswear in London so I think for us, that was a good way to launch it so people knew that we were thinking about doing it. But when we showed at the end of Men's, it was different because the menswear took the focus and we thought it would be nice to dedicate a show to the women — and also do it in Copenhagen because it adds that element of how we're quite an international brand and how what we're doing should be translated through different nations and not just to be a London thing or a Copenhagen thing. I really want it to feel international.
It's finding a balance between dressing up and down, and being sexy but comfortable.
What's it been like preparing a show exclusively dedicated to womenswear? What sort of things did you have to think about differently?
Some things were so easy because some of the things are the same – like the routine of doing it. But casting the women was very different — the fit is very different on girls. On men, you can get away with a bit more, to be honest. In terms of fit, guys can just carry it. But girls, when things get a little bit more body conscious, there's a difference. So that's definitely been a new thing for us to consider.
How do you see the evolution of your womenswear for seasons to come?
For what it is now, I just hope we can do it again next season, or maybe even just annually. That's my dream.
What do you think is the purest form of expression?
Music.
And I guess that's very important for your show as well, the way you curate it?
Music sometimes is the only way to really communicate emotions. Clothes can set a mood and paintings can tell a story, but music can really make you feel a very specific way.
Share this article