Bella Hadid Is Now the Face of Luxury Watch Brand TAG Heuer
She's the true campaign queen.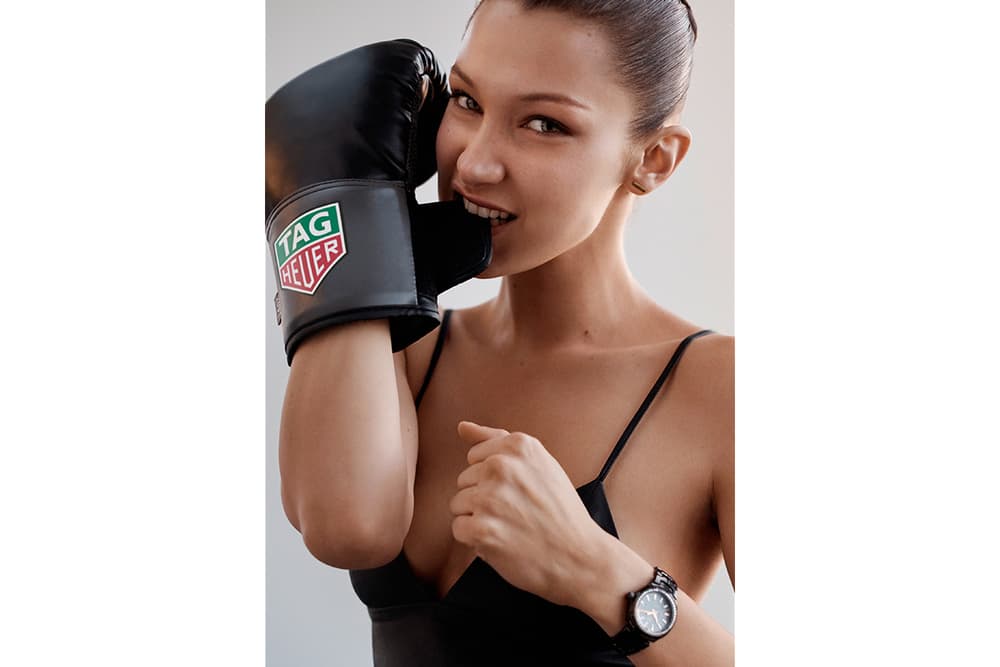 After fronting campaigns for Dior Makeup, Fendi and Nike, runway star Bella Hadid now lands another major gig as she becomes the ambassador for TAG Heuer. The luxury watch brand has tapped the 20-year-old model to front its latest campaign, in an attempt to attract millennials to the company's designs.
"I just wear watches, because it's easy to be able to look at my wrist," says Bella. "I think, today, it's beautiful to have a watch — it's always a classy thing. My dad has always been a lover of watches my whole life. It's a beauty item, for a classic look. You could look at your phone, but I think it's easier to have a watch."
The It girl has recently taken to Instagram to share the campaign image, which sees her wearing a boxing glove boasting TAG Heuer's signature logo. Resonating with Bella's always on-the-go lifestyle, the image also features a slogan that reads "#DontCrackUnderPressure."
Check out the image below to see it for yourself, and be sure to stay with us for more Bella.