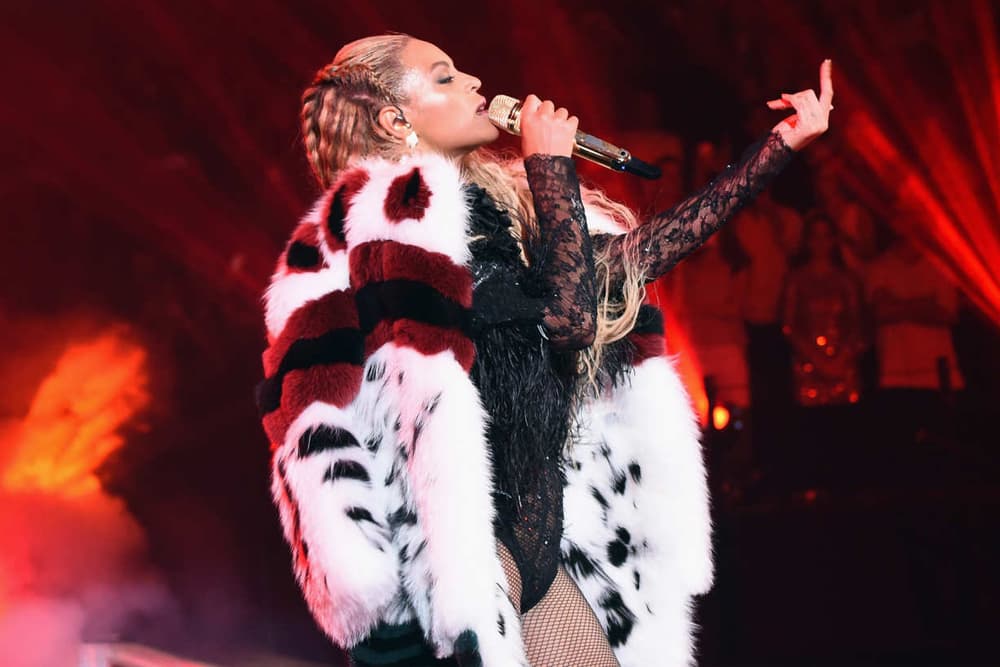 Culture
Beyoncé Will Still Headline Coachella – Apparently Has 2 Special Guests Confirmed
Because Queen Bey.
Beyoncé Will Still Headline Coachella – Apparently Has 2 Special Guests Confirmed
Because Queen Bey.
Since breaking the Internet with her pregnancy announcement earlier this month, it is now reported that Beyoncé will still be headlining Coachella. According to Jezebel, Queen Bey apparently also has two very special guests confirmed:
Sources involved in pulling off Coachella tell [TMZ] Bey has no intention of canceling, and has already booked 2 other big artists to join her onstage. She's made housing arrangements out in the desert for her guest stars, and we're told both knew well in advance that Beyonce's preggo.

One of the performers is from the Roc Nation roster. The other is from a different label, but still close to Bey. Our sources say the guests have blocked off their schedules for the gig and there's no going back now.
Although details are still sparse regarding who exactly we can expect to see at the festival, names of possible performers are already swirling around – could it be Rihanna, Jack White or Rihanna? Or perhaps The Weeknd, Drake or Grimes — who is a part of Roc Nation and happens to have recently started releasing videos exclusively on Tidal. Whoever it may be, fans will undoubtedly be treated to quite the show, so long as Beyoncé is involved. Stay tuned here for more details as we find out more.
---
Share this article