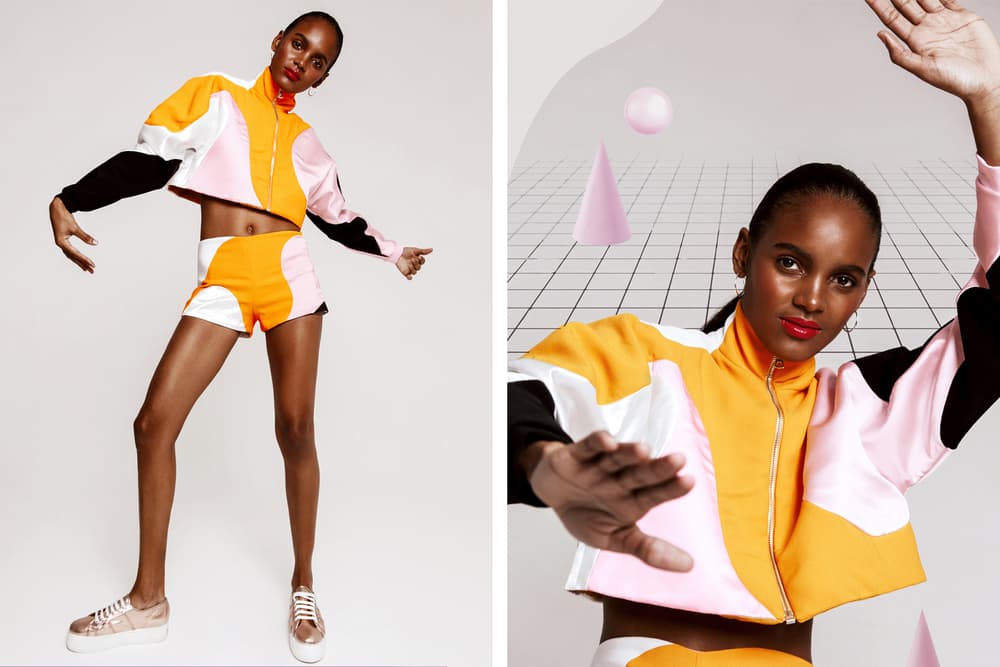 1 of 4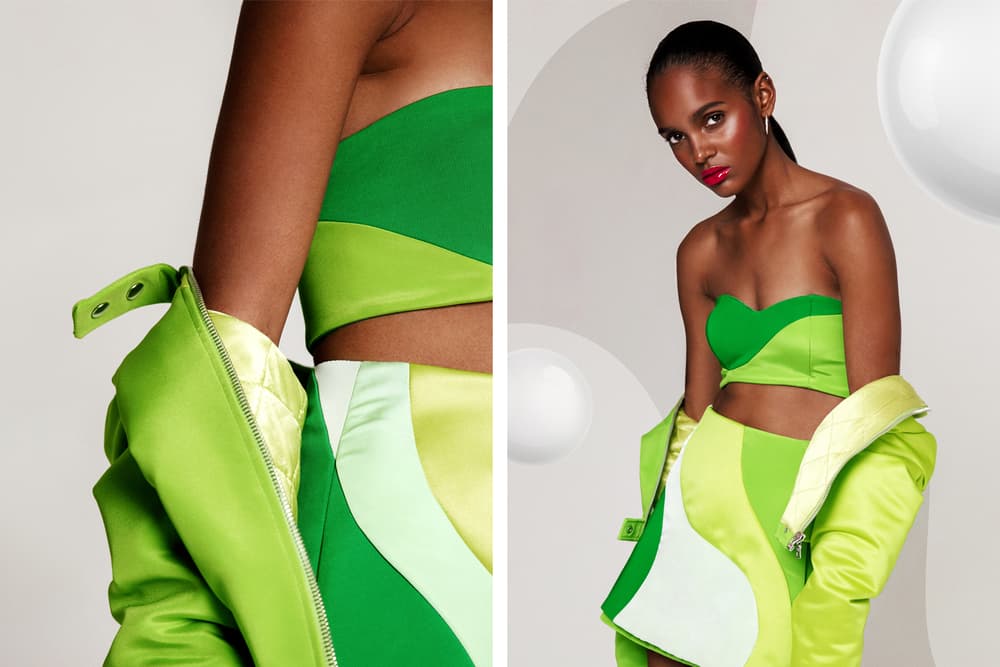 2 of 4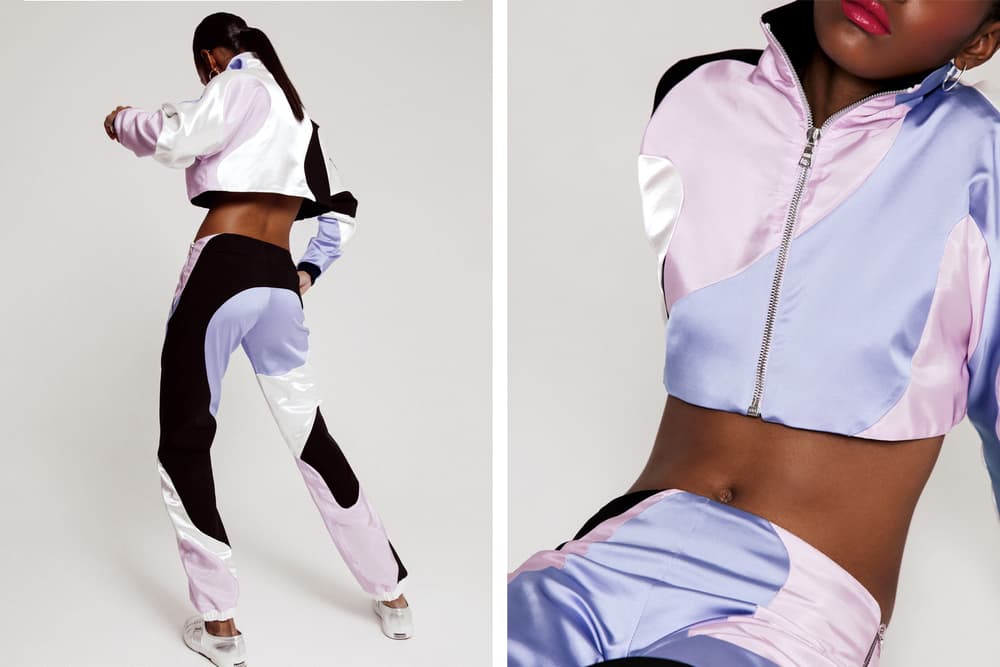 3 of 4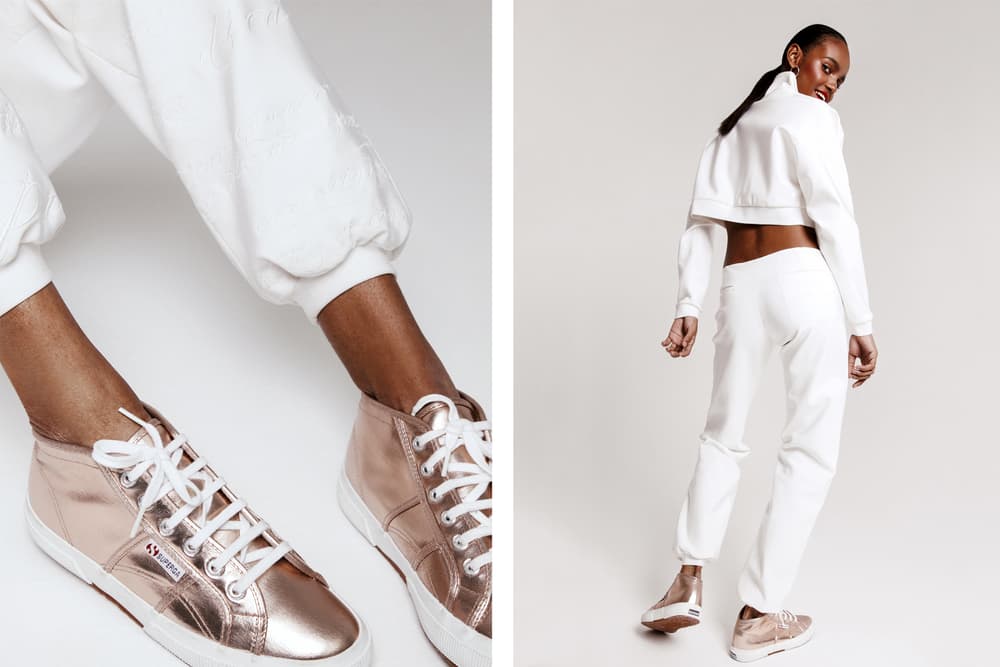 4 of 4
Fashion
Caitlin Price's "Sports-Luxe" Designs Are Not Your Ordinary Athleisure
The designer describes her take on elevated sportswear and her inspirations.
Caitlin Price's "Sports-Luxe" Designs Are Not Your Ordinary Athleisure
The designer describes her take on elevated sportswear and her inspirations.
This is not your couch potato's athleisure. Caitlin Price's designs are in no way like the leggings or sweatshirt you'd try to take from the gym to, say, the nightclub. Hers are what you could call "sports-luxe" — pieces like tracksuits are energetic with movement with the use of lines and coloring, but the fabrics are rich in feel and in cuts. Effortlessly cool without being contrived. You could call it all activewear, if by active you mean dancing the night away at an exclusive A-list party — at least in the case of Bella Hadid, anyway.
Price launched her eponymous line only two years ago after working closely with menswear designer Christopher Shannon and overseeing his first-ever womenswear collection. Now, she offers a look at her offerings for Spring/Summer 2017 — it's bold, upbeat and still uncomplicated. Get to know more about Price below.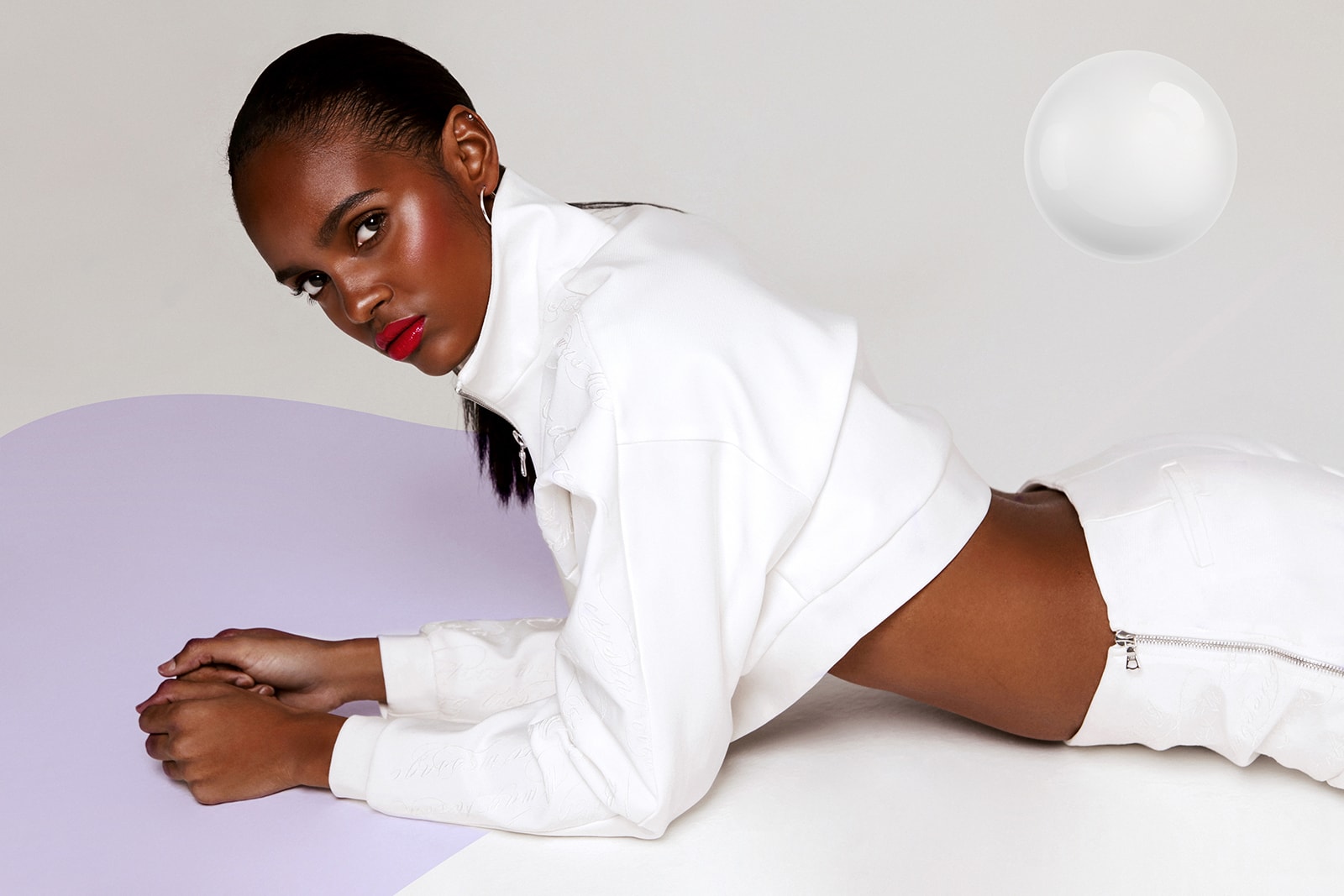 You describe your brand's aesthetics as "sports-luxe." Can you tell us how you came up with this hybrid concept?
I try not to categorize my work as one thing or another as it's always evolving, but I think people recognize it as 'sports-luxe' as it blends evening-wear with sports styles and club-wear. Through cut and fabrication I aim to elevate familiar styles, to turn them into special luxury pieces.
How did growing up in South London influence you as a designer?
There is definitely an autobiographical element to my work. It is inspired by the girls I see everyday and the clothes I wore or wanted to wear growing up. I don't see what I do as just making clothes, the work tells a story. I still have the same group of girlfriends I have had growing up and style is really important to them. I love the rituals involved in getting ready to go somewhere and how seriously everyone takes it.
There is an element of nostalgia in my work, pieces that remind you of something but re-examined and re-worked to make them feel new.
You were appointed the head of womenswear at Christopher Shannon. What was it like launching a female line for a previously menswear-only brand?
I worked with Christopher for a long time so it was a natural progression. It was a very exciting project, which merged both mine and Christopher's styles into one story. He taught me so much and our approach is very similar. He is one of my closest friends and I have learnt so much from him.
There isn't much point in making more unless your really bringing something new to the table.
How do you usually go about looking for inspiration?
Each season I spend a long time researching, before I begin designing. I often start by collecting garments and accessories from my own wardrobe, markets or eBay which I might then piece together on the body to work out key styling or silhouettes for the collection.
This season the images on my wall were of 1960s swimsuits and optic prints, girls poolside in Ibiza, club flyers and stills from Jacques Tati's 1958 film Mon Oncle. I pull together everything I've been looking at or thinking about and that's where the story for each collection begins.
If you could travel back in time, which era would like to live in?
I don't think I'd go too far back, I'd go back to the '90s, back to proper club nights and before technology took over our lives.
Name one person whom you'd like to dress the most.
Right now definitely Princess Nokia, I think she's interesting. To me confidence and self respect are the most appealing qualities in girls and she embodies this.
What advice would you give any aspiring designers who wish to start their own label?
It's very tough. Running a business is hard!
Decide what it is that sets you apart. Don't copy or imitate, there are a lot of clothes out there, so there isn't much point in making more unless your really bringing something new to the table.
Photographer

Aleksandra Podburtnaja
Interviewer

Teresa Lam
Retoucher

Marling/Premier Models London
Stylist

Aisha Jimoh
Hair Stylist

Stefan Bertin
Illustrator

Adriana Krawcewicz
Make-Up

Vicky Lin