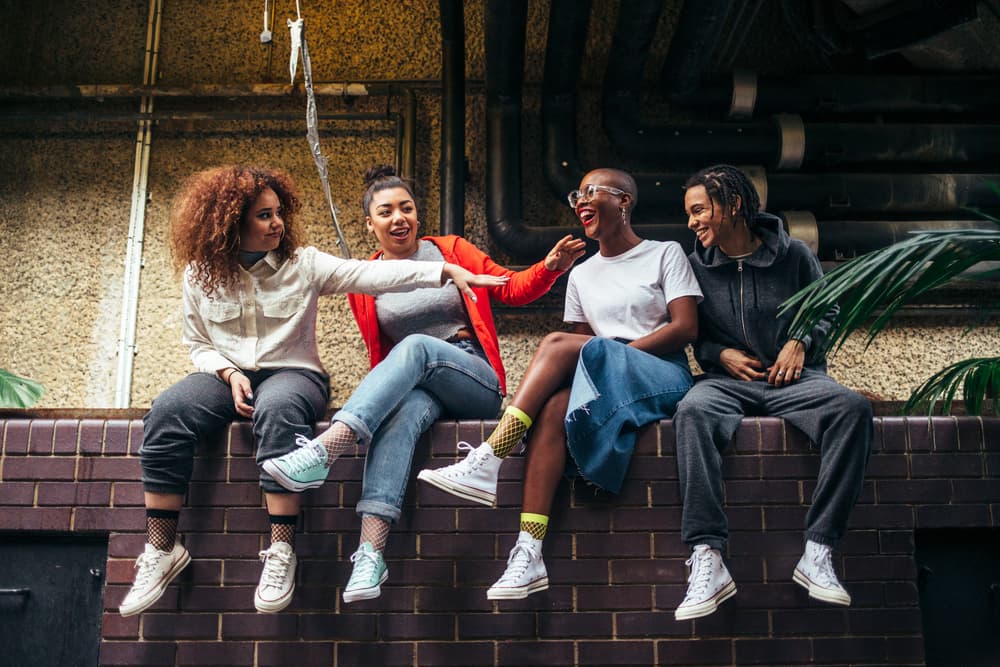 1 of 6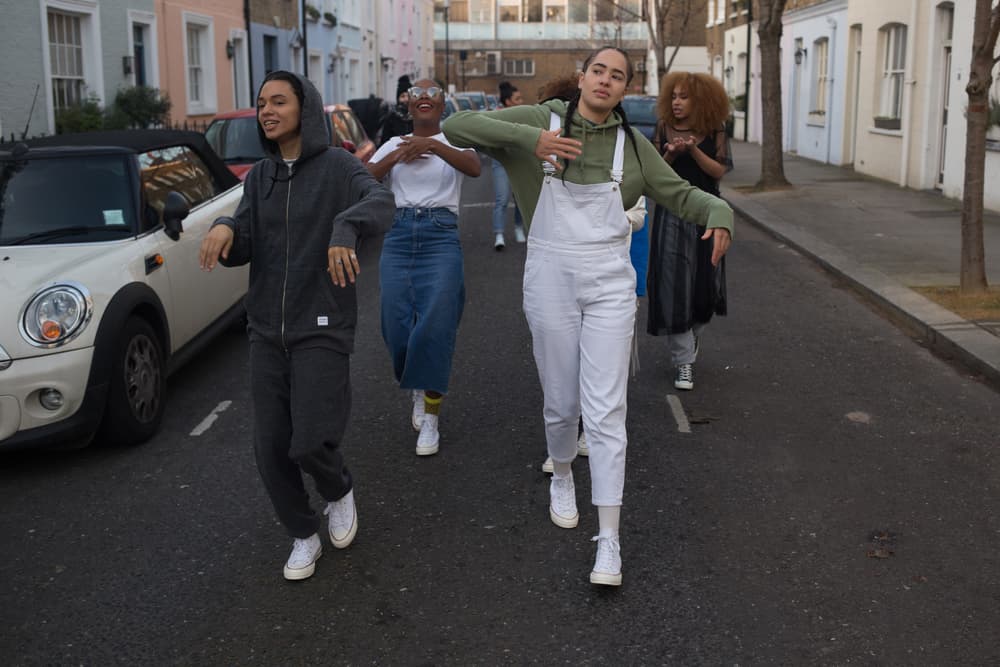 2 of 6
3 of 6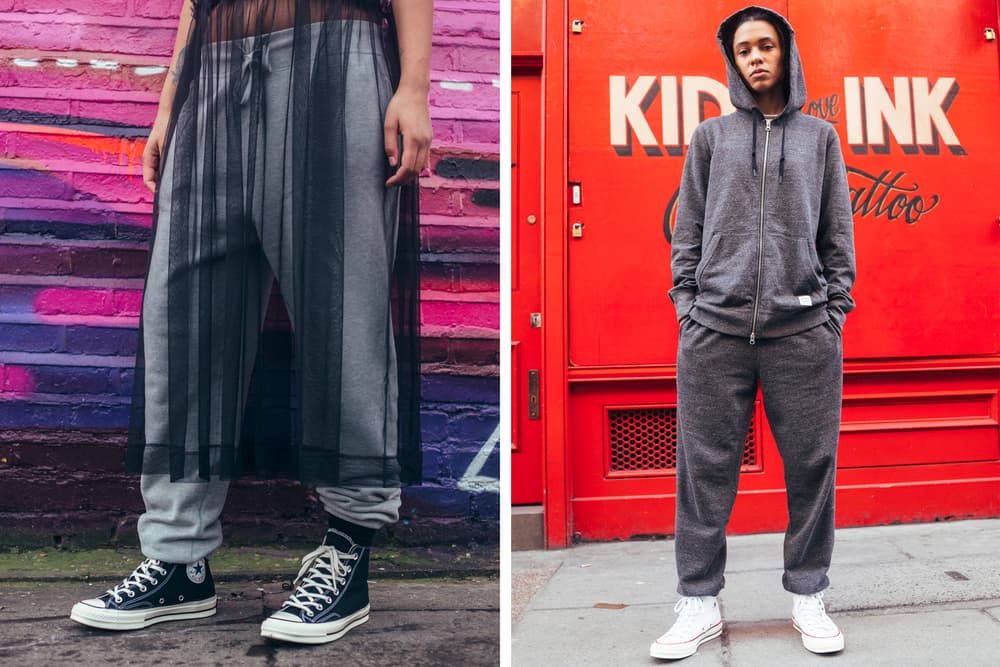 4 of 6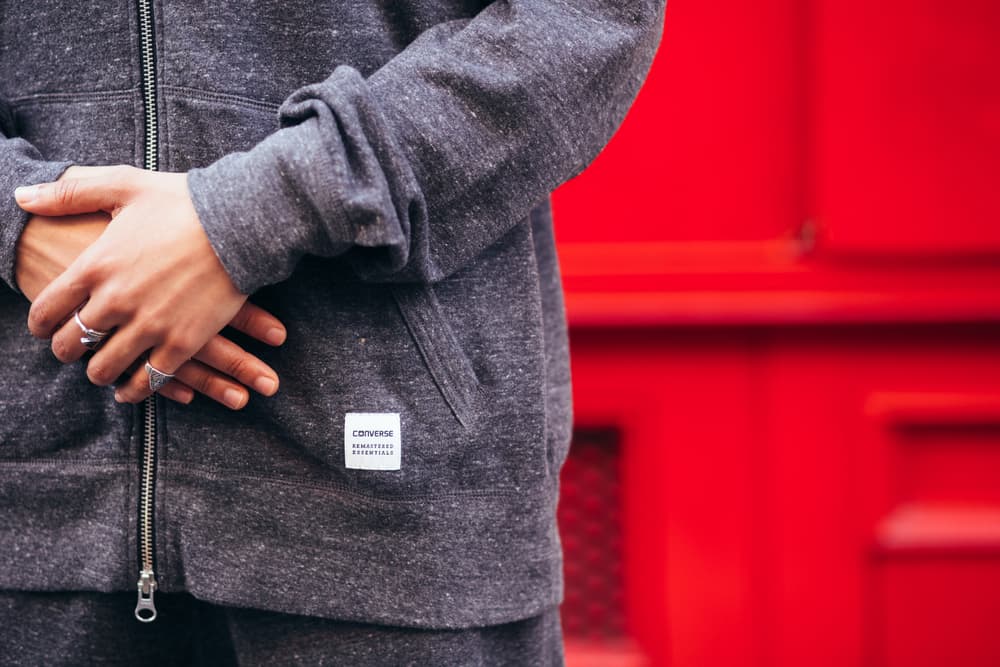 5 of 6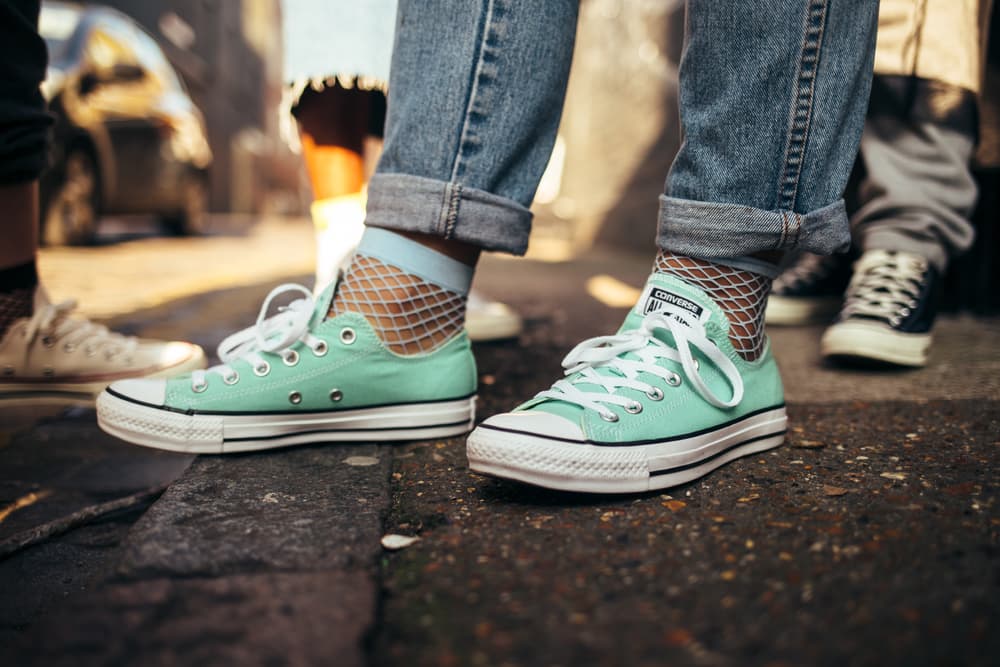 6 of 6
Fashion
The 'gal-dem' Crew Explores Individuality and Sisterhood Around London
See the members express their style as a unit.
The 'gal-dem' Crew Explores Individuality and Sisterhood Around London
See the members express their style as a unit.
There's power in using one's voice and creativity as a means of expression — and there's even more power in numbers.
Meet gal-dem, the safe space for women of color who've often felt overlooked or unheard. Editor-in-Chief Liv Little founded the  U.K.-based magazine to fill a void where the intersectionality of womanhood and race meet, but at its core is a crew of women that's forged bonds that thrive both on and offline — it's become a true sisterhood, or "gal-hood" rather. Though their voices and stories are each distinct, they share that common thread of longing for that sense of community, which still allows their individuality to shine and be celebrated.
Not only is that individuality highlighted through their writing, but it manifests with each gal-dem member's personal style too. Below, they wandered London together and discuss what it means to be a unit, while still maintaining their own fashion choices in the Converse Essentials Collection. Much like gal-dem, the range of classic pieces are cohesive yet leave room to honor any wearer's uniqueness.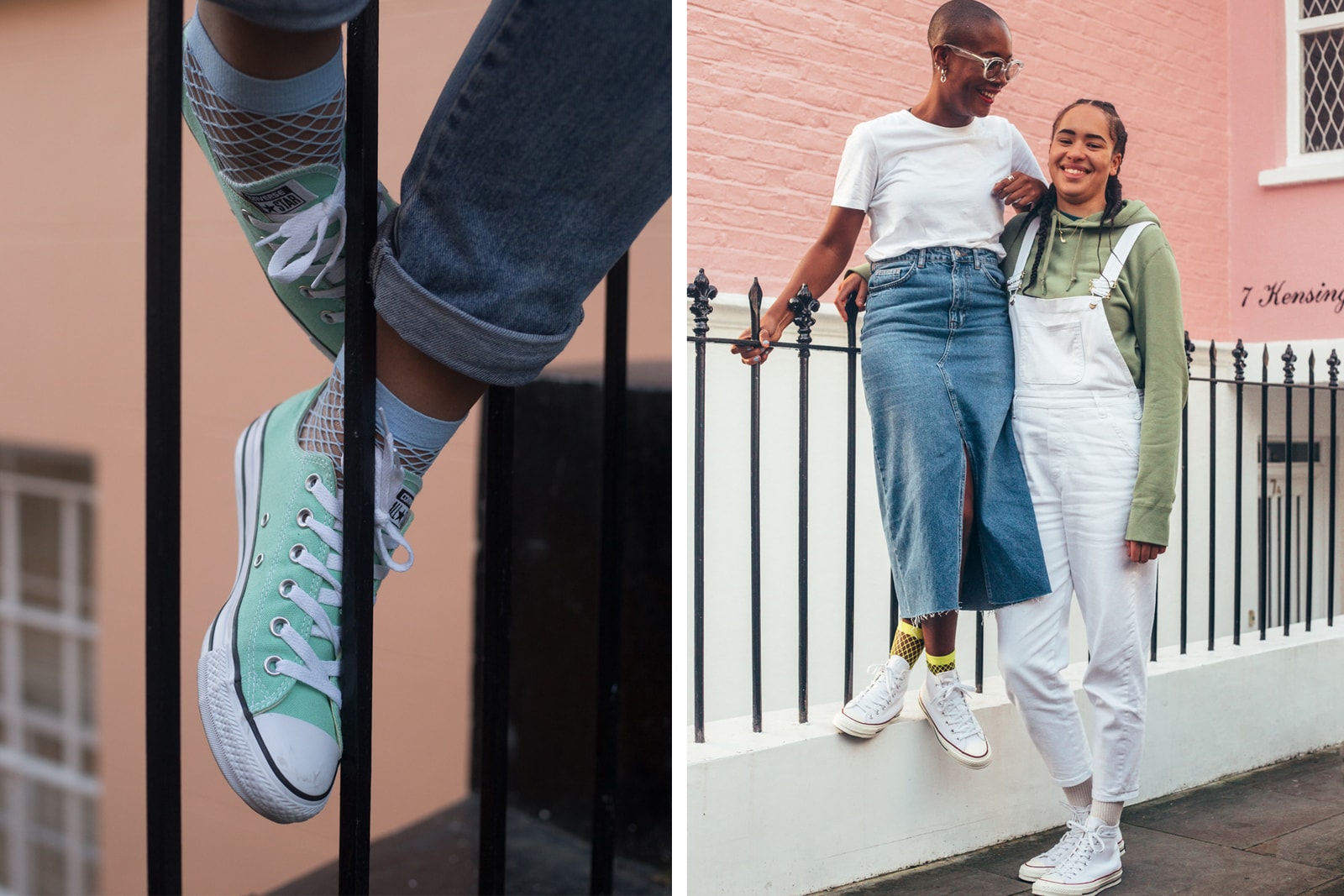 How did gal-dem come about?
Liv: gal-dem came about as a response to many things. At the time of its inception I was studying at a very Eurocentric institution where I could easily be the only black face in a lecture theatre, seminar or university building. For me, gal-dem as a clearly defined concept was something which came secondary to my need to be surrounded by women of color with whom I had shared experiences. Existing in white institutions can be extremely isolating, and I couldn't find another publication which was predominantly focused on the thoughts and opinions of women of color in the UK. So I suppose it was all about identifying a gap and filling it.
In your opinion, why is important for gal-dem and other spaces for women of color to exist?
Hannah: Before gal-dem, a lot of us didn't have an outlet to express how we felt about our identity, race, or our experiences of microaggressions; even if we were part of other social justice groups or feminist spaces. With gal-dem it's not enough to want equality for women, we also have to focus on how race and gender intersect. A lot of publications wouldn't publish our opinion pieces because they are too "controversial." But through our platform, we've been given the support to express how we feel to our readers of all backgrounds.
Ifama: Although people may believe in the work of women of color, they don't necessarily engage with our excellence and the idea that we really have been out here creating culture for a very long time until they are physically faced with continual articles on their newsfeed, or a glossy catalogue-sized print magazine, or watching 4000-plus people pile into the V&A museum. And then it clicks in their head that we're out here, we've been making our mark and we really ain't going nowhere. For so long l felt like my identity was determined for me before I even had a chance to explore it myself, but gal-dem has helped to change that.
At gal-dem you've always got a shoulder to lean on if you're having a rough time, but equally the celebrations are as gargantuan as our personalities.
What does "gal-hood" mean to you?
Varaidzo: "Gal-hood," the theme of our first print issue which launched in September 2016, just means the coming of age journeys that all women go through. It's not a set experience, and everyone will have different interpretations of it. Often, we only see one narrative of girlhood in the media, usually focusing on white, able-bodied, straight, attractive cis girls, and an imposed idea that this is the universal experience for all girls. Gal-hood to us was just an examination of the many different layers of being a girl that aren't often represented.
How do you practice self-preservation within the political climate?
Leyla: During times of political discord I enact self-preservation by practicing elective news consumption. I insulate myself a little more, am less ashamed of my biased daily reads comprised of gal-dem-esque independent publications and inoffensive lefty news sites. I nestle into my little social media echo chamber of similar views and get comfortable. My insulation usually extends to day-to-day interaction too. While Trump, the rise of UK hate crimes against ethnic minorities and the growing wave of state-sanctioned, far-right sentiments necessitates a sounding board, realistically I often find myself surrounded by people who may not get why the latest news demonizing a particular group is wrong. It's times like this when it helps to have an outlet. For me it's drawing, therein wording how I feel via a wholly different medium. Taking time out to regain inner sanity through remembering what you love and are good at is always an essential mode of self-care.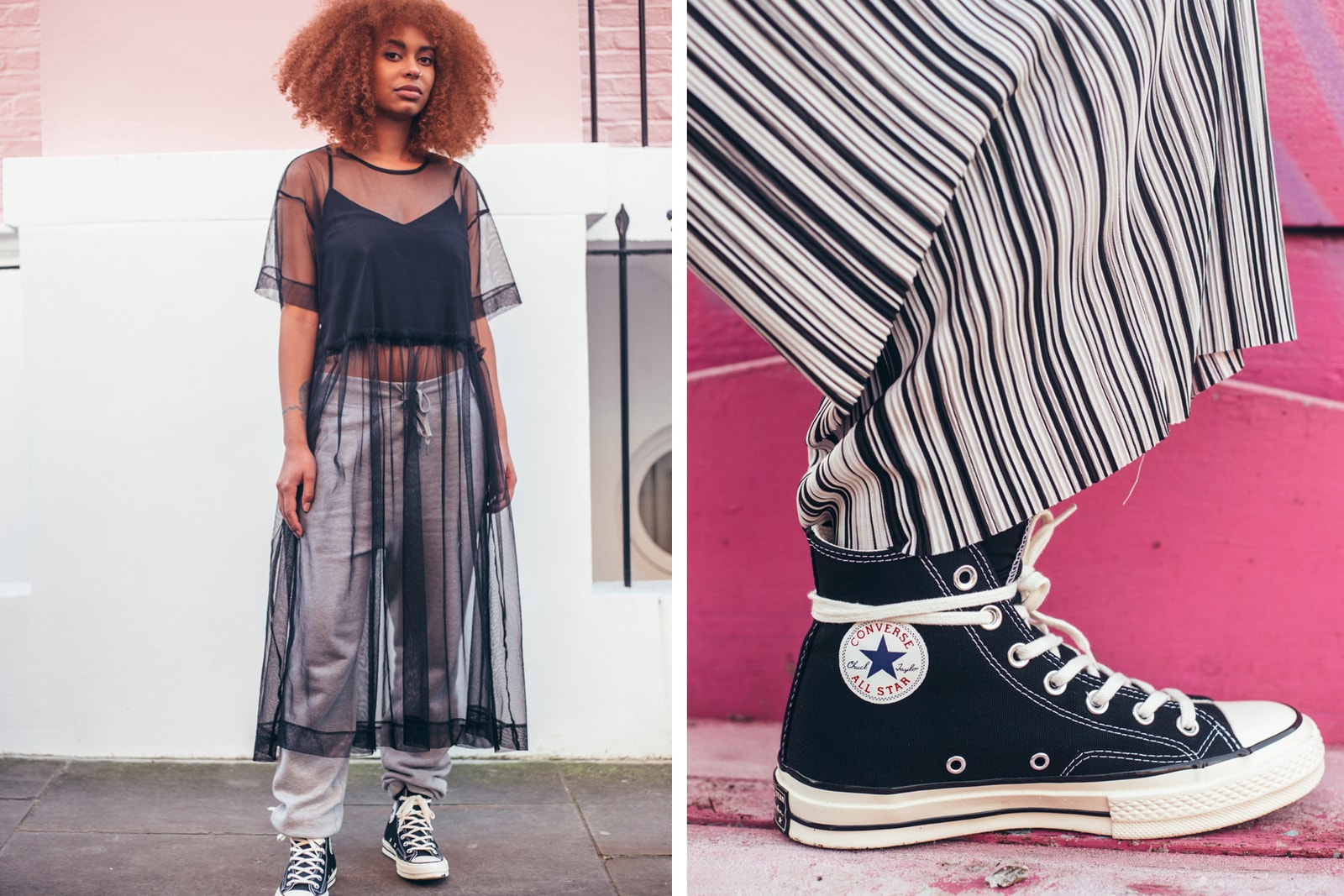 How do you approach critique about inclusivity or exclusivity?
Charlie: Strangely enough we haven't had too much critique on our "exclusivity," but we think that's likely to change as we continue to grow. There's always going to be certain trolls who don't understand why platforms like gal-dem are necessary; who struggle to understand just how dire the state of diversity in the media is and why it's important that people like us make noise about getting access. We try to approach inclusivity with openness, and a willingness to educate ourselves on shit that we don't know about. Admittedly, we still have loads to learn. It does feel important to embrace the fact race, sexuality, gender, politics – all the things we generally cover – they're a minefield of complexity.
Outside of the publication, which ways do you support each other?
Antonia: The gal-dem is my extended family. The bond that we have with each other sort of means it isn't really a case of "outside of the publication" because I personally feel that everything we do with each other all goes back to the platform's central ethos whether it is related or not. As women of color, we will be politicized in everything we do – walking down the street with or without your natural hair, taking up space in a predominantly white environment, listening to Solange… So we run with it and do it as a team with our heads held high. At gal-dem you've always got a shoulder to lean on if you're having a rough time, but equally the celebrations are as gargantuan as our personalities. It's lit.
Heather: I think we are each other's biggest cheerleaders. If one of us gets promoted, we're telling them how much they deserve it and how happy we are for them. We buy each other's art, we give each other advice, we sympathize with the troubles that come hand-in-hand with being a woman of color – microaggressions, mental health struggles, imposter syndrome. We attend events gal-dem are hosting, en masse! If someone even posts a Facebook picture we're all liking it – that's 50 likes just from gal-dem ladies, who wouldn't feel supported?
After publishing your first print magazine, what other major objectives or projects are gal-dem working toward this year?
Liv: Our list of objectives are endless – we're working towards our next print publication, another collaboration with the V&A, a women in comedy event, a poetry event, some festival media partnerships and collaborations with more arts institutions. Our overall objective is to transition into becoming a sustainable business which is able to further the creative, political and general aspirations of women of color predominantly, but not exclusively, in Britain today. With the precarious state of diversity charities like Creative Access, the work we are doing couldn't be more important! I suppose we want to create our own network and shift the media landscape away from being an elitist old boys club.
Shop Converse Essentials' spring collection at Converse now.
Share this article