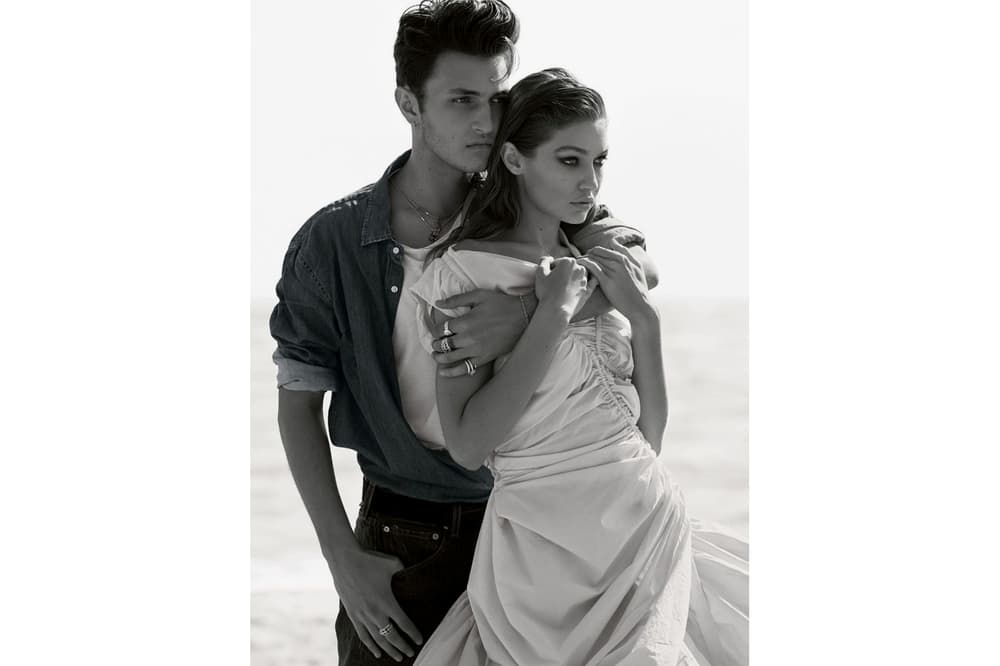 1 of 2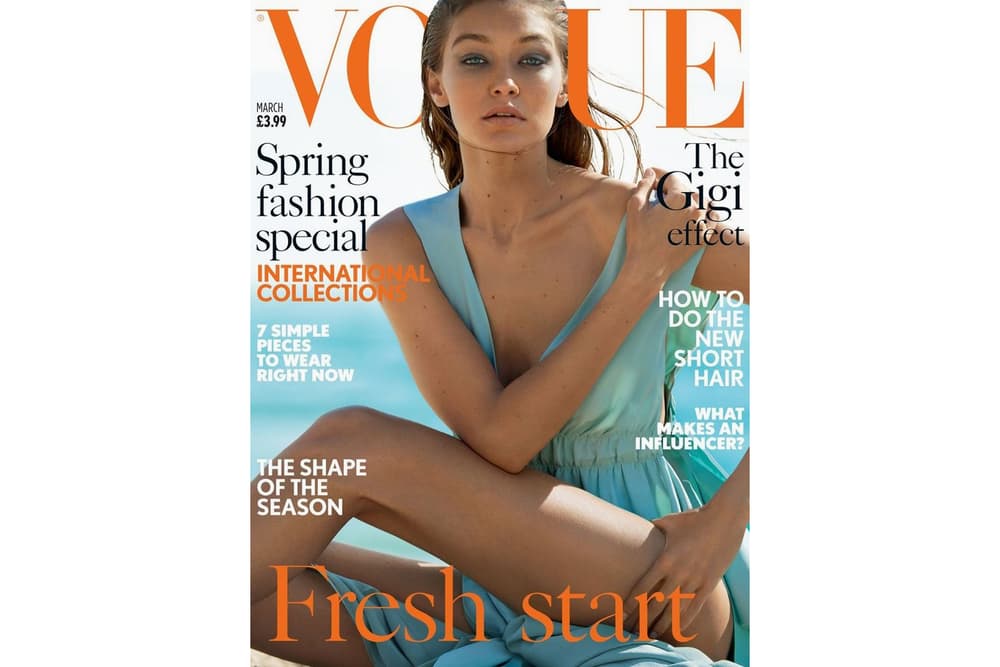 2 of 2
Fashion
Gigi & Anwar Hadid Pose Side by Side for Their British 'Vogue' Spread
Sibling love captured by Mario Testino.
Gigi & Anwar Hadid Pose Side by Side for Their British 'Vogue' Spread
Sibling love captured by Mario Testino.
Gigi Hadid killed it last year with numerous magazine covers, and now she's starting 2017 right by fronting British Vogue's March issue. Lensed by Mario Testino, the It girl is seen sitting on the beach in a beautiful, pastel blue dress. For her cover spread, Gigi changes into another gown and poses alongside her younger brother Anwar Hadid for the most fashionable sibling shot.
While she rarely discusses her private life, the supermodel opens up about about her relationship with boyfriend Zayn Malik in the interview:
We like late-night movies and we order from this amazing place that does lattes and gingerbread cookies. I need coffee to stay up. I'm always like, "Babe, let's go to a movie." Then I fall asleep halfway through and he's like, "You've seen the first half of every movie out there and you have no idea how any of them end."
You can expect to pick up a copy of British Vogue's latest issue on February 3. In the meantime, preview Gigi's cover above.