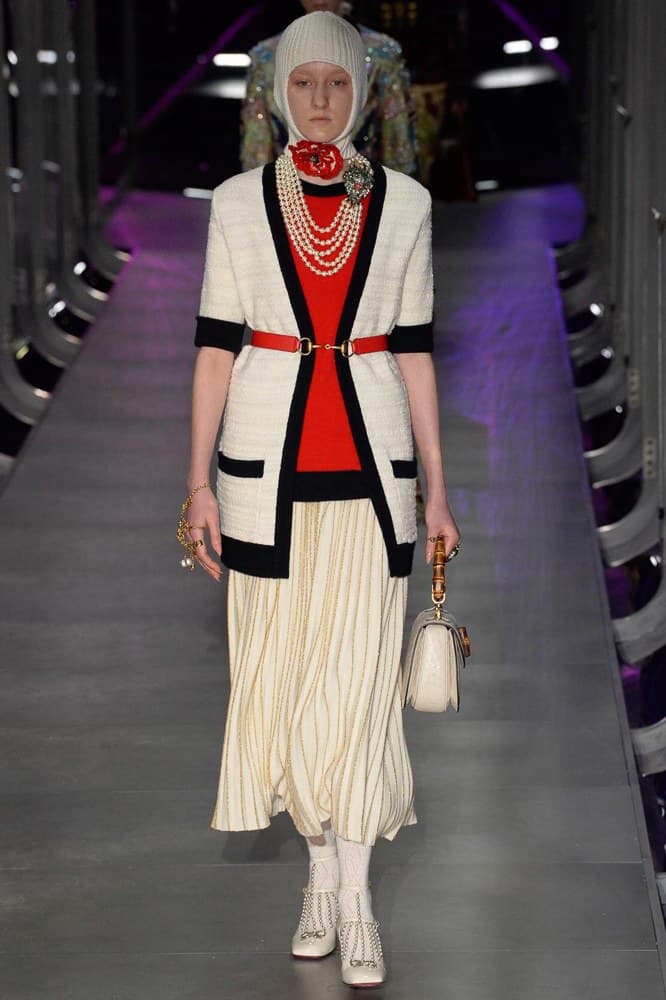 1 of 17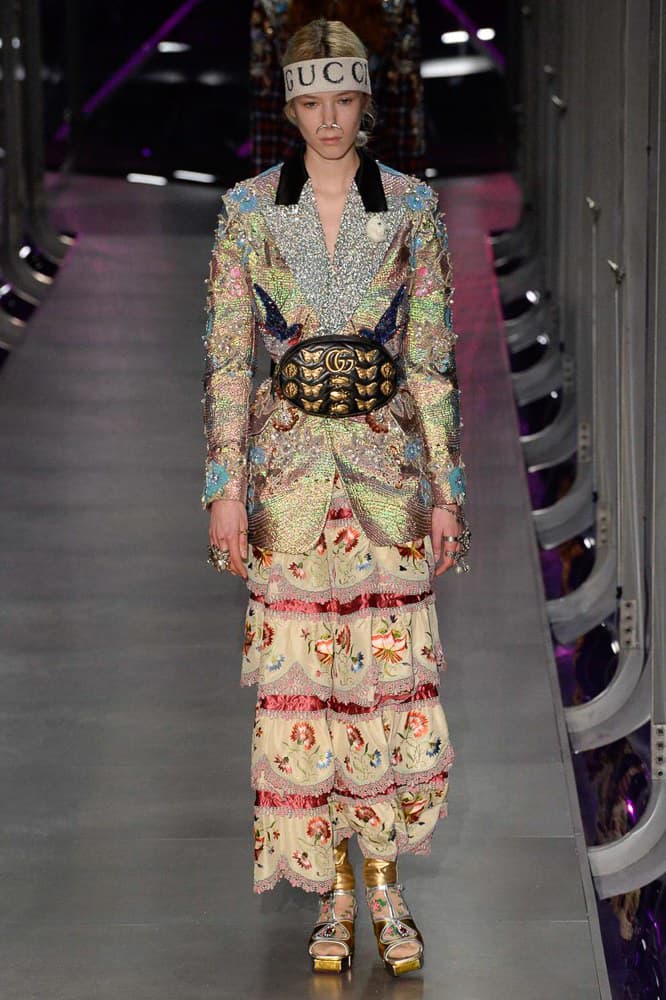 2 of 17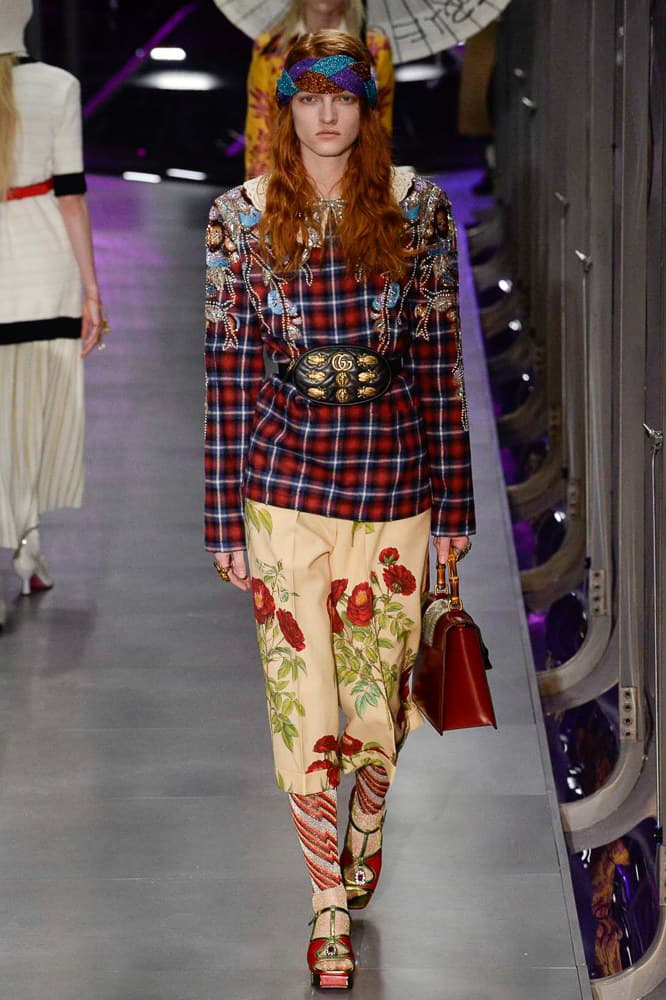 3 of 17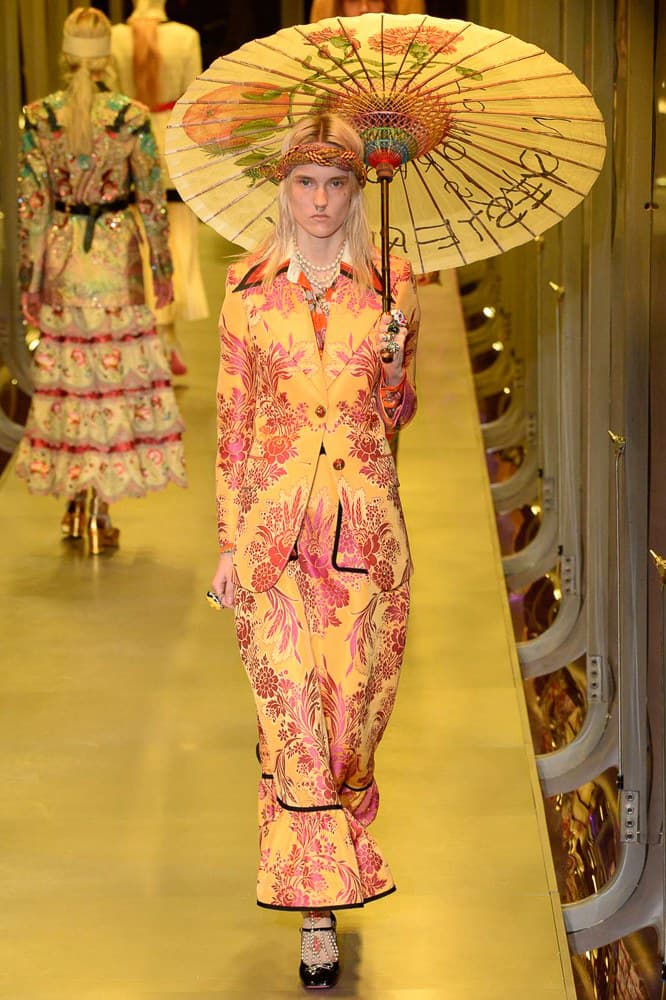 4 of 17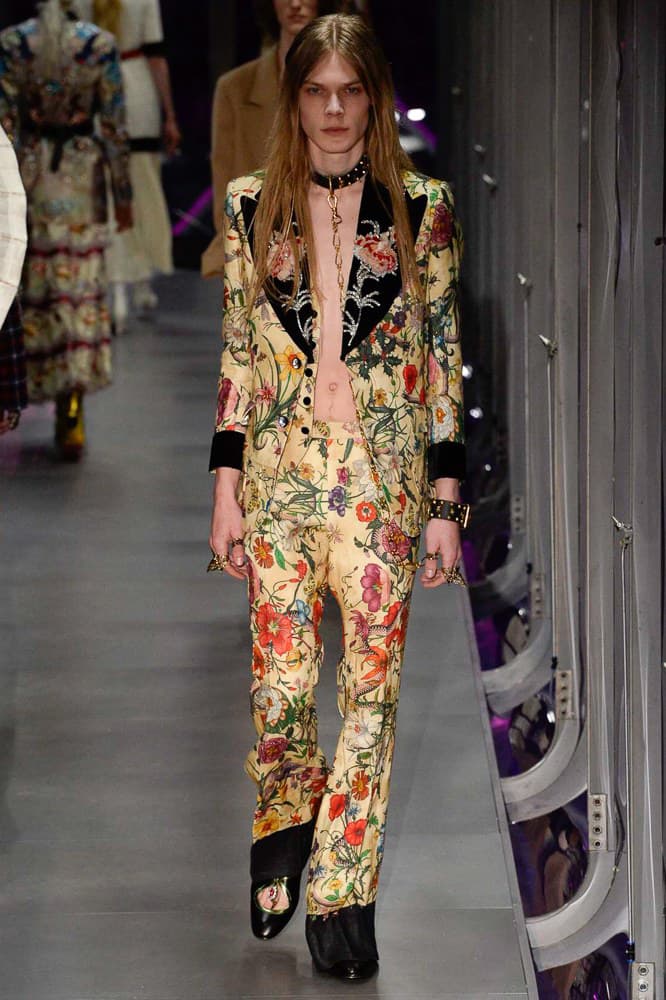 5 of 17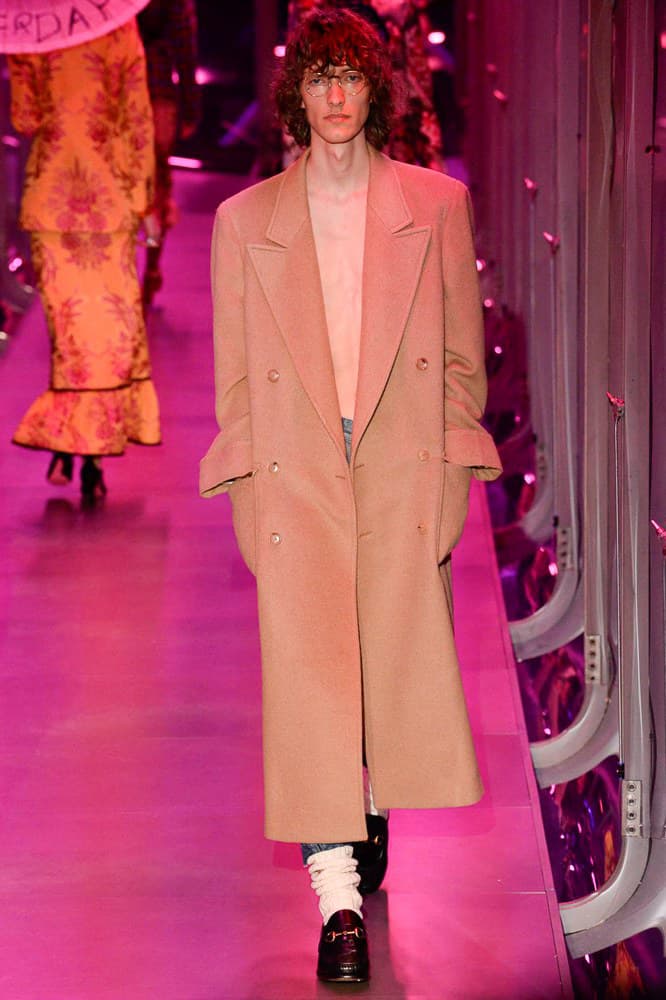 6 of 17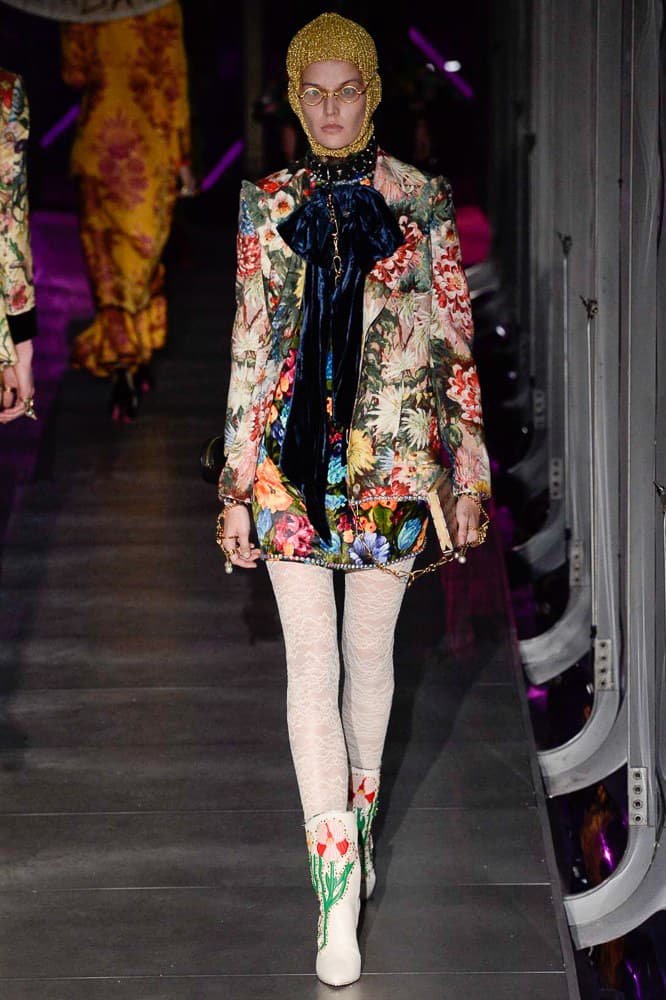 7 of 17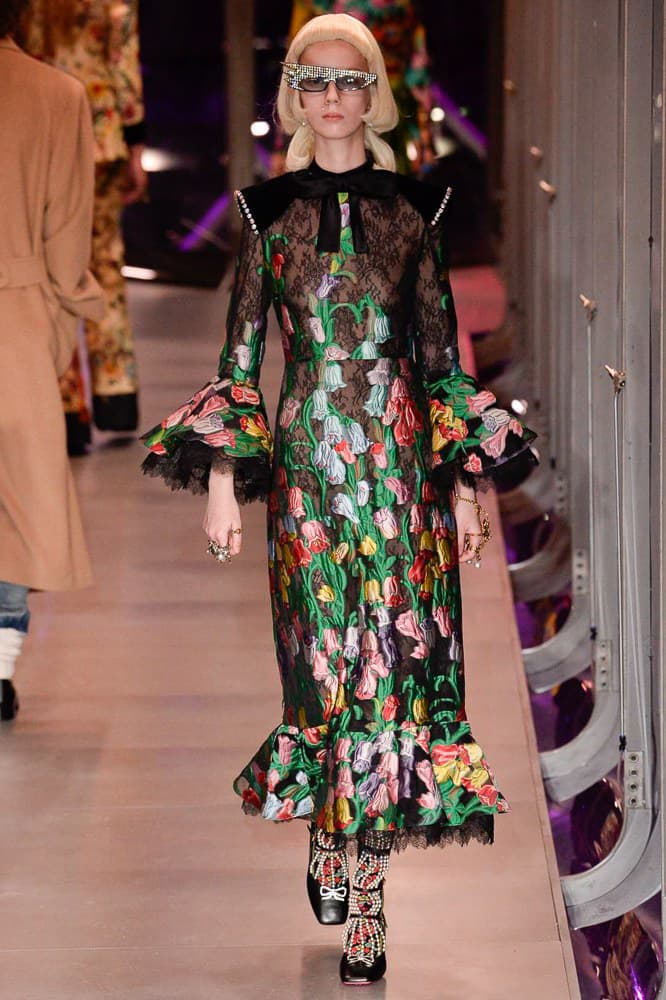 8 of 17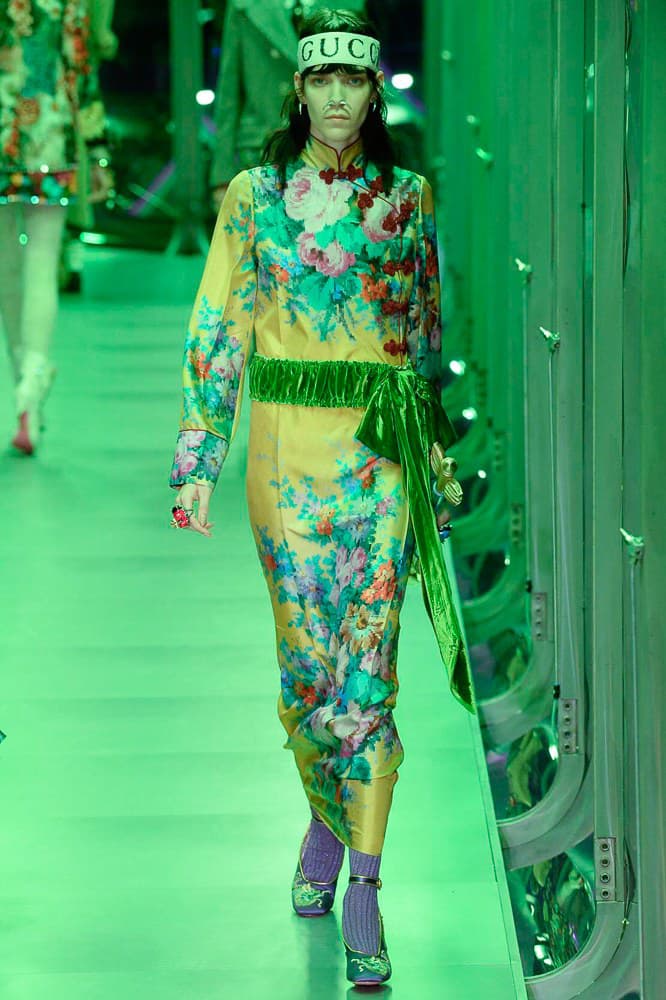 9 of 17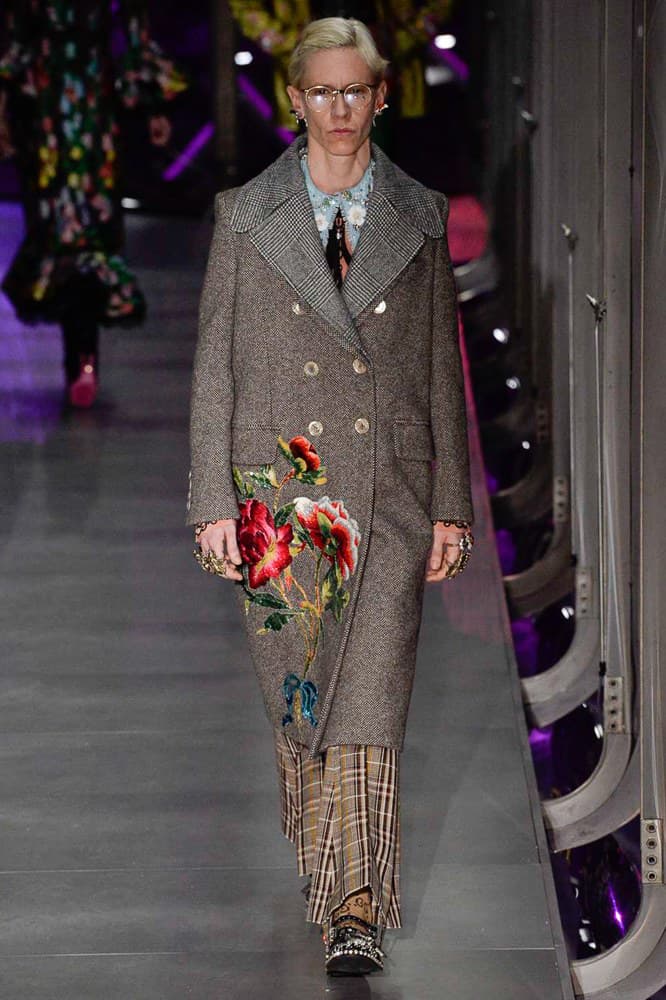 10 of 17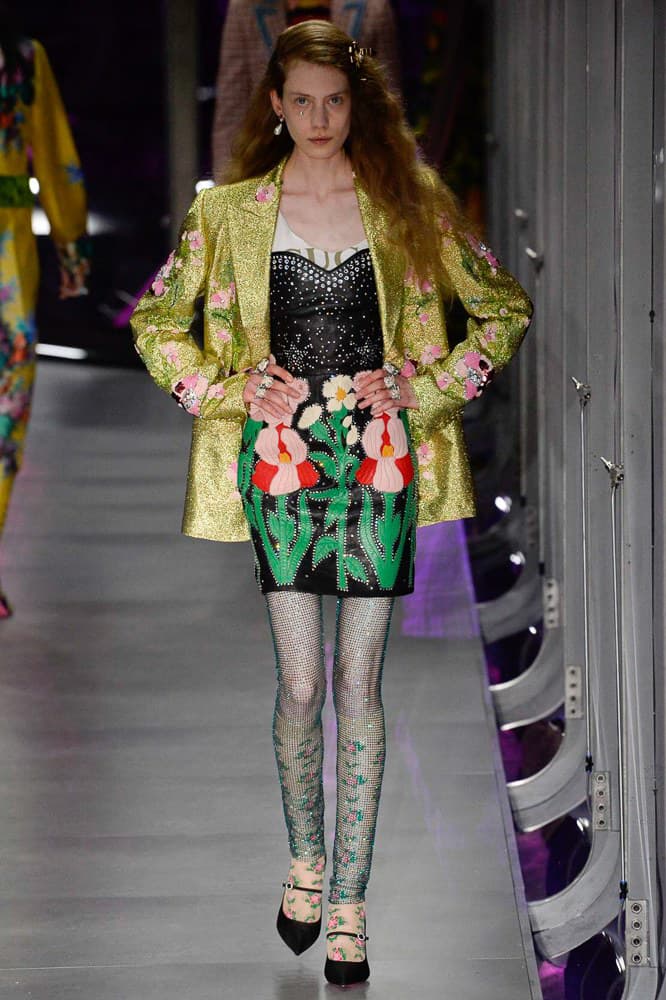 11 of 17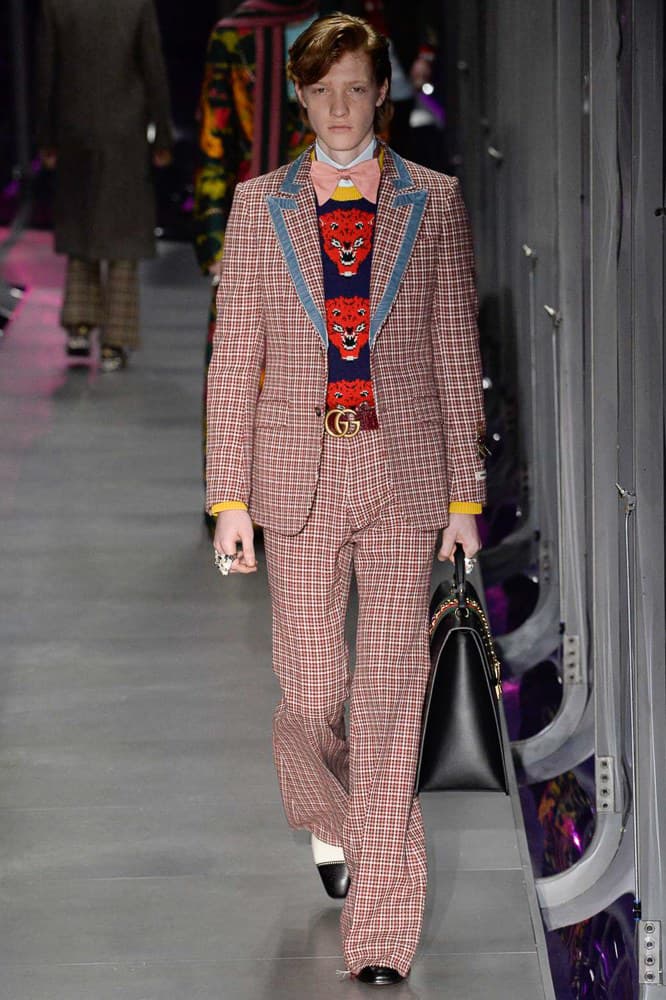 12 of 17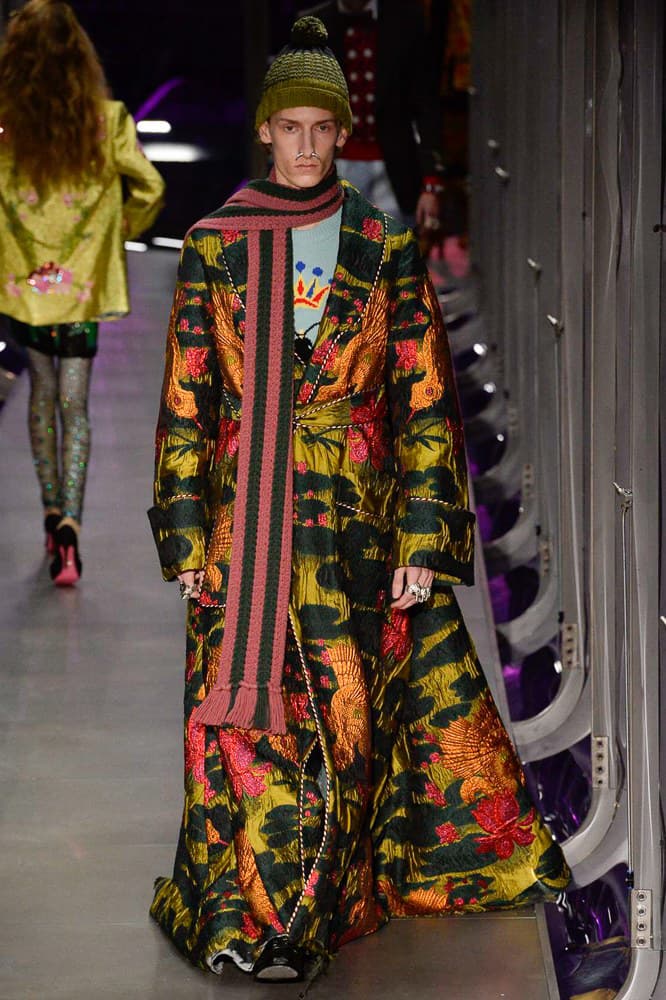 13 of 17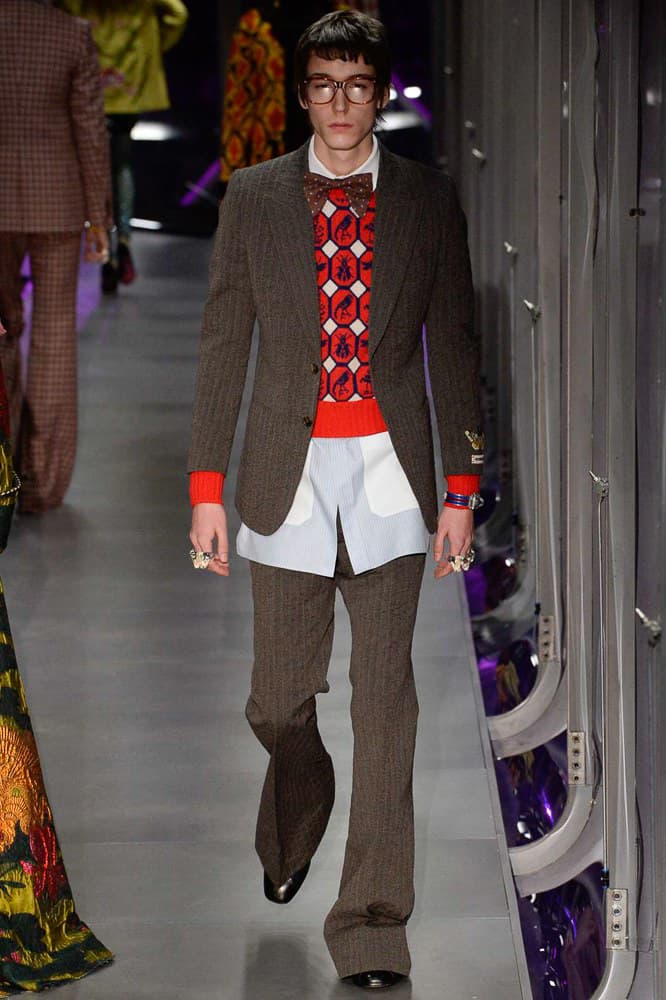 14 of 17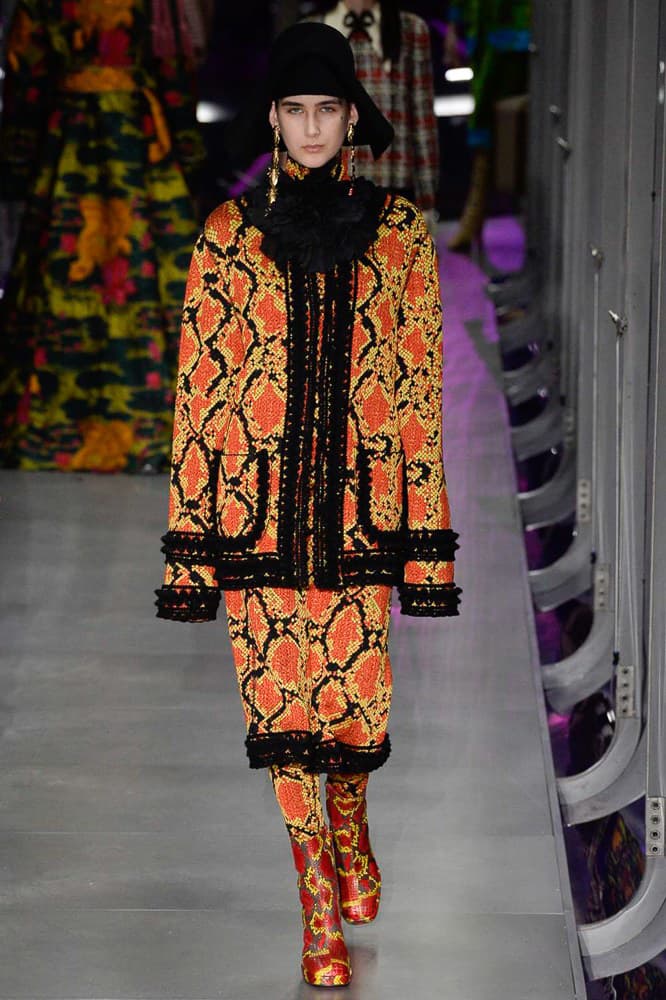 15 of 17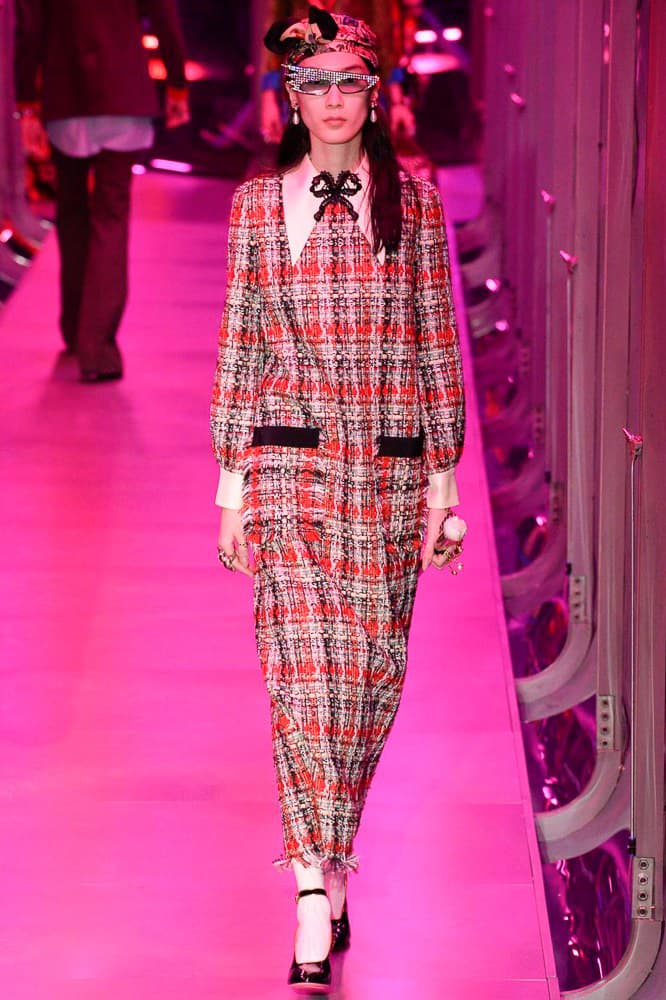 16 of 17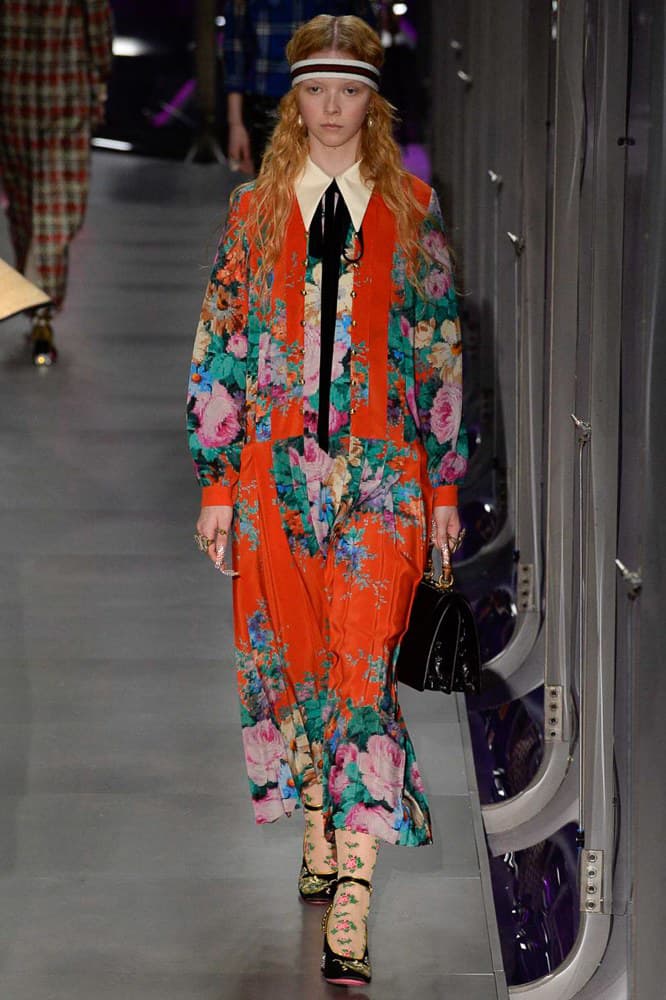 17 of 17
Fashion
Swoon Over Every Single Look From Gucci's Very Floral 2017 Fall/Winter Show
Alessandro Michele's new collection is here.
Swoon Over Every Single Look From Gucci's Very Floral 2017 Fall/Winter Show
Alessandro Michele's new collection is here.
Alessandro Michele is back at 2017 Milan Fashion Week with a new collection to present to the world. What direction would the designer whose whimsical designs took the industry's imagination by storm do this time?
True to his vision, it was another blossom and brocade-rich show. There was a clear ode to Japan in the collection that started with an oil-paper umbrella and sweeping silk and embroidered garments.
The Gucci vintage logo is remade on garments alongside Michele's take on an AC/DC band T-shirt. Pink and contrasting pastel colors gently rolled onto suits and boots alike – another Michele-mastered aesthetic.
Check out the looks above and watch the whole show below. Photos will be updated.