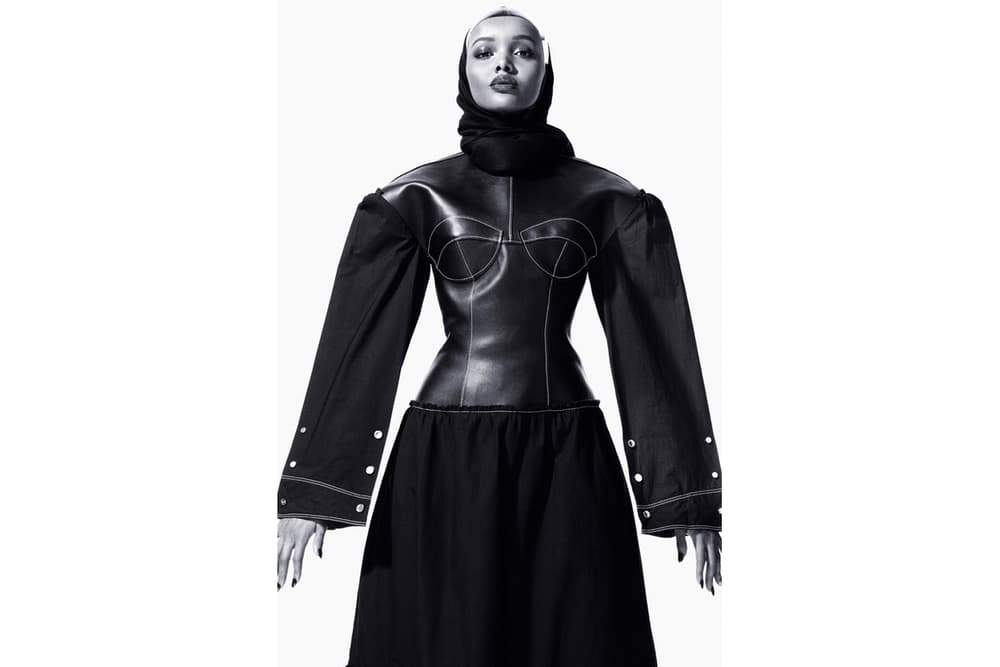 Fashion
Meet Halima Aden: Kanye West's Season 5 Muse Is a Hijab-Wearing Model
And the only hijab-wearing model signed to IMG.
Meet Halima Aden: Kanye West's Season 5 Muse Is a Hijab-Wearing Model
And the only hijab-wearing model signed to IMG.
Halima Aden is the hajib-wearing model who just made her debut at YEEZY Season 5 and is newly signed to IMG. The agency also reps Gigi Hadid and Karlie Kloss.
The 19-year-old Somali-American made headlines when she competed in the Minnesota's Miss USA competition in a burkini. "I didn't really have modeling in mind. I wanted to spread a positive message about beauty and diversity, and to show other young Muslim women that there is room for them."
IMG Models President Ivan Bart said about her signing:
"I found that she was just so brave to stick to what she really believed in and yet go after the American dream of being in a beauty contest. By representing Halima, I would hope that the next 10-year-old girl wearing her hajib right now will feel included in the experience of fashion, and know that she could do that too. We need to reflect in fashion who we are, as a human race."
Carine Roitfeld is also a new advocate – she reportedly had a role in Aden's YEEZY casting. "Halima is breaking boundaries of beauty and perception by being herself. I find this incredibly inspiring, and I know she will be an icon."
Get to know Aden because she's about to blow up.