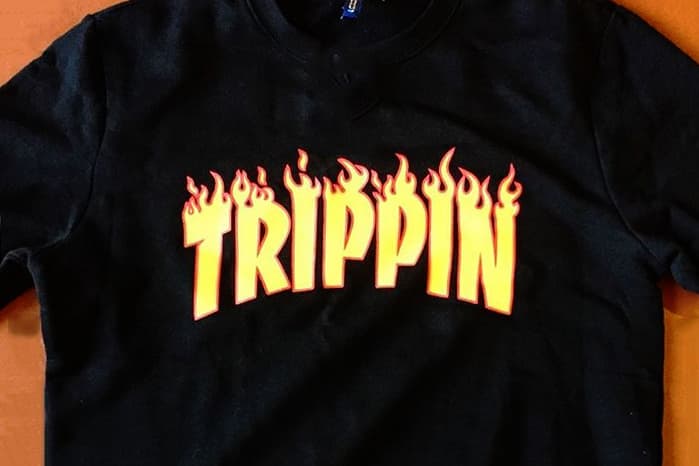 Did H&M Just Shamelessly Rip Off Thrasher's Logo?
The feud heats up.
Plagiarism is not exactly uncommon in the fashion industry. The latest case involves iconic skate imprint Thrasher as well as Swedish fast fashion brand H&M.
Earlier this week, Thrasher took to its Instagram account to share an image featuring a black sweatshirt from H&M. Emblazoned with the word "TRIPPIN," the shirt sees a design that looks almost the same as Thrasher's signature logo. The said image was captioned: "Just got a letter back from @hm's lawyers. Here's an excerpt from their response."
The skate magazine has sent a cease and desist letter to H&M citing trademark infringement. However, H&M has denied the accusation. The excerpt reads:
To the extent your contention is that H&M used the word "trippin" to indicate the source of the Sweatshirt, that allegation is misplaced. H&M's use of the word "trippin" is merely an ornamental or decorative feature on the Sweatshirt. Most purchases of the Sweatshirt would not automatically thin the word "trippin" identified the source of the Sweatshirt, but instead would view the world "trippin" as merely decorative.

Moreover, the words "tripping" and "Thrasher" and/or "Thrasher Magazine" do not sound alike nor look alike. While both words start with the letter "T" that is not enough to succeed on a likelikhood of confusion claim."
Check out Thrasher's image below to see it for yourself. You can also head over here to read more about the unethical practice of fashion plagiarism.
Share this article