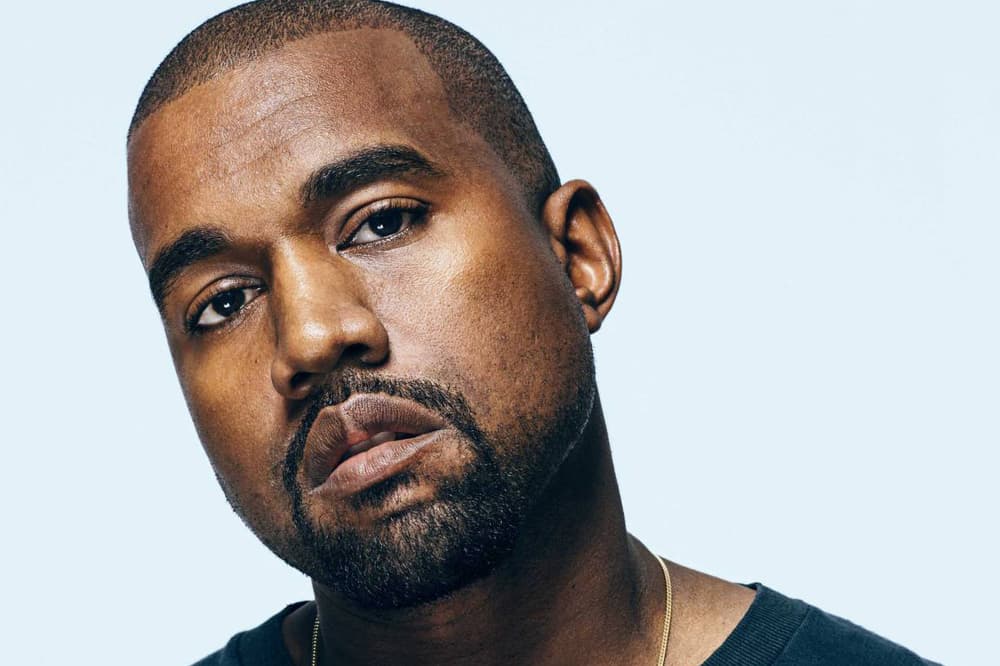 Fashion
The HYPEBAE Best: 2016 Designers
Our inaugural round-up honors the likes of Kanye West, Virgil Abloh, Demna Gvasalia and more for their impact on fashion.
The HYPEBAE Best: 2016 Designers
Our inaugural round-up honors the likes of Kanye West, Virgil Abloh, Demna Gvasalia and more for their impact on fashion.
A whole lot can happen in one year — flashback to February 2016 when HYPEBAE first launched to celebrate the culture from and for the female perspective, touching all corners of fashion to music and art to lifestyle topics alike. Our mission was simple: to make an editorially-driven impact by observing that which makes an impact on us.
As we reflect on our own anniversary, we aim to take a look back at the people who did just that with an inaugural list — the HYPEBAE Best — highlighting those who inspired us all year along. Our team curated the list to honor the thinkers and doers who've shifted the landscapes within which they exist. Today, we kick the series off with a nod to the designers who weaved their way into our collective conscious, be it through their designs and aesthetics or their charged statements, throughout the year.
Below, we present to you the HYPEBAE Best: 2016 Designers.
Carol Lim & Humberto Leon
As the creative minds behind KENZO and Opening Ceremony, Carol Lim and Humberto Leon had a really busy 2016. On KENZO's side, the duo joined forces with H&M to launch their designer collaboration. The Parisian fashion house also teamed up with director Spike Jonze for an epic campaign highlighting the brand's first-ever fragrance, KENZO WORLD. Likewise, Opening Ceremony continued to grow with numerous hot collaborations featuring Calvin Klein, Esprit, Vans and more. For the brand's 2017 resort show, Lim and Leon even tapped a crew of well-known names including Rashida Jones to put on a timely and politically-charged comedy act, "Pageant of the People." As a move to branch out to the beauty category, the concept store has also brought a carefully curated selection of K-beauty products to its US storefronts. We're looking forward to seeing the pair's upcoming projects in the new year.
Maria Grazia Chiuri
Maria Grazia Chiuri was confirmed as the new artistic director of Dior back in July of 2016, marking the first time a woman had ever held the position. Prior to her appointment at the renowned luxury fashion house, Chiuri was the creative director of Valentino. As is evident, the designer has held quite an illustrious career, creating a powerful impact through her designs and cultural voice. Prior to debuting her very first Christian Dior couture collection at New York Fashion Week 2017, Chiuri already made headlines with her revolutionary 2017 spring/summer runway. On the catwalk, she unveiled tees with a powerful message, emblazoned with the words "WE SHOULD ALL BE FEMINISTS" across the front. With such an epic start to her tenure at Dior, we can't wait to see what else Chiuri has in store.
Virgil Abloh
In the past year Virgil Abloh continued to lead OFF-WHITE in the womenswear realm. From "A PRETTY WOMAN" to the "BUSINESS WOMAN" collection, the creative director recreated what the modern woman looks like. His designs consequently represent the missing link between streetwear and high-end. It was a busy 2016 that saw a collaboration with Levi's, Chrome Hearts and Ambush alongside a Maxfield pop-up. The DJ, art director and long-time Kanye West collaborator is also a creative philosopher, imbuing a deeper meaning into whatever he designs – he's adamant that creation is a case study into himself. Abloh will continue to make moments in 2017.
Demna Gvasalia
If there was a word to describe Demna Gvasalia's 2016 it would be revolutionary. The mastermind behind the now cult-status label that is Vetements had everyone's attention with his oversized, overlong and new-age grunge ethos. A 2017 spring/summer collection with 18 brand collaborations saw Juicy Couture, Champion, Canada Goose and more get the brand's tongue-in-cheek irony. Gvasalia was also named Balenciaga's creative director in 2016 and his approach to the storied Parisian house was to inject streetwear aesthetics into couture moods. The irony was never distant but the garments took on a more mature tone. Gvasalia will no doubt turn the industry on its head again in 2017.
Kanye West
Kanye West managed to disrupt and dismantle not just music, but also fashion in a major way during the entirety of 2016, effectively keeping us all on our toes awaiting his next move. The musician-slash-designer hit his stride early on by taking New York Fashion Week to Madison Square Garden for YEEZY Season 3 — part fashion presentation, part album listening party — and allowing both the industry and fans alike to consume his multiple art medium at once. That would just be the beginning of a groundbreaking year, which also counted the continued sell-out success of his adidas-collaborated YEEZY BOOSTS as well as the impetus of the concert merch craze. What will Kanye do next? We're eagerly waiting to find out.
Share this article