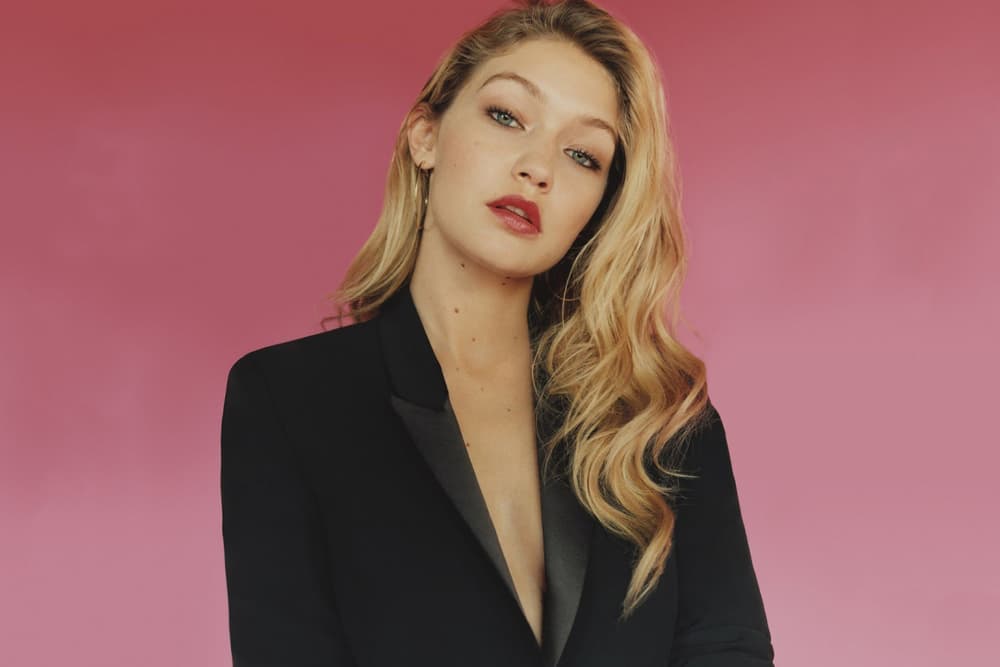 The HYPEBAE Best: 2016 Models
Honoring fashion's favorites including Kendall Jenner, Adwoa Aboah and the Hadid sisters for their remarkable achievements.
The HYPEBAE Best: 2016 Models
Honoring fashion's favorites including Kendall Jenner, Adwoa Aboah and the Hadid sisters for their remarkable achievements.
Working closely with those who're often behind the scenes, models are a powerful force that help propel creativity within the fashion industry. With the advent of social media, models are no longer just the faces you recognize from the runway, magazine covers or billboards, but they are also important voices shaping the zeitgeist of today's world.
As we continue to celebrate our one-year anniversary, we've compiled a list of fashion models who not only excel at their jobs as the muses of designers and photographers, but who also have been proactive about making a difference in society. Read on to find out who we've been inspired by throughout the past year, and be sure to check out the HYPEBAE Best: 2016 Designers.
Gigi Hadid and Bella Hadid
2016 was a major breakout year for both of the Hadid sisters. While Gigi debuted her hugely successful collaboration with Tommy Hilfiger and her namesake boot for Stuart Weitzman, Bella was seen everywhere during fashion weeks, opening shows for DKNY, Versus Versace and the like. Aside from countless magazine covers, the Hadids also landed a number of campaign deals — Gigi was named the face of Reebok and Versace, while Bella became an ambassador for Dior Makeup and starred in advertisements for Calvin Klein, Givenchy and Nike. Before 2016 closed out, Gigi even took center stage to host the American Music Awards, while Bella joined her sister to walk down the Victoria's Secret runway in Paris for the first time ever.
Naomi Campbell
After celebrating an illustrious career spanning three decades, Naomi Campbell has shown zero signs of slowing down anytime soon. The 46-year-old model hit the catwalk running by stealing the show at YEEZY Season 3 at the top of 2016, then continued to prove why she will always be on top campaign after campaign, cover after cover. A true veteran, she still fit right in with fresher faces, like alongside A$AP Rocky or Rihanna for Fenty PUMA. She was also a loud proponent about diversity — or fashion's lack thereof — and industry racism while committing herself to be active in other social awareness issues such as breast cancer and HIV/AIDS. The Art of Beauty, a 500-page retrospective on her life and work, released last April, but it's clear that she'll only continue to add even more impressive chapters to her story as time goes on.
Adwoa Aboah
Adwoa Aboah is a newcomer to the modeling industry but in one year she's become the it-model everyone's talking about. She graced Vogue's most recent cover and got cast in adidas Originals and H&M campaigns alike. But what stands out most about the British model is her openness about mental health and body image. She's honest about her sexuality and proud to help girls around the world realize their voice through her Gurls Talk platform. Female empowerment is her goal and she's the big sister that girls around the world are looking up to. It's no wonder she's taking the industry by storm with her recognizable look and mission.
Kendall Jenner
Unless you live under a rock, you've probably heard of Kendall Jenner. Although she was first brought into the spotlight as being part of the Kardashian clan, the second-youngest Jenner has since come into her own as a world-class model, designer and most recently, photographer. Having walked for the likes of Givenchy, Chanel and Moschino (just to name a few) and graced the cover of Vogue numerous times, Kendall has in recent years become one of the most recognizable faces on the planet – not to mention her appearance in global campaigns for such brands as Calvin Klein and La Perla.
However, the famed model is definitely not just a pretty face – her résumé is slowly but surely becoming just as diverse as her coveted wardrobe. Alongside her equally successful sister Kylie, the two run a clothing line aptly dubbed Kendall + Kylie. In addition, Kendall's casual dabble into photography has now grown into a full-fledged career. Collaborating once again with LOVE magazine, she recently shot Hari Nef for the publication's Issue 17 cover. Whatever hat Kendall decides to wear next, one thing's for sure: she's a force to be reckoned with.
Hailey Baldwin
It seems that nowadays, it's not really enough to be just a model. Case in point: Hailey Baldwin. Although the model's last name is recognizable to most, the blonde bombshell has refused to let this define her. Yes, she's been the face of numerous campaigns for GUESS and Tommy Hilfiger, but her body of work doesn't stop there. Within the beauty realm, she created an entire makeup collection with ModelCo, which included a diverse array of highlighters, lip glosses and more. Then there's her exclusive footwear collection with Public Desire and leather accessories range with The Daily Edited. Based on what we saw in 2016, we're definitely expecting plenty of more projects from Hailey Baldwin this year.
---
Share this article