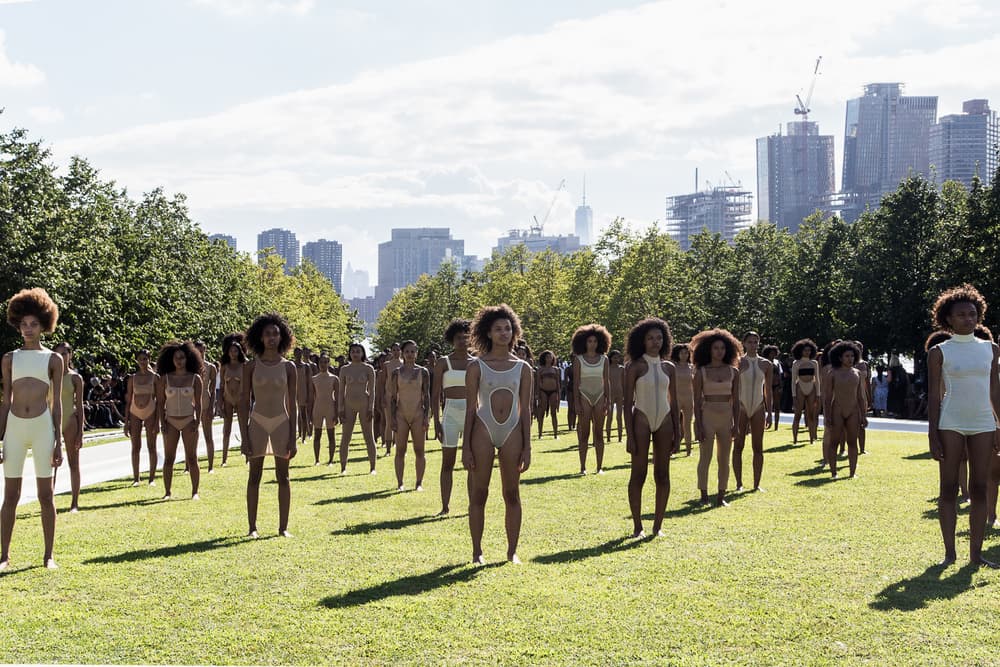 Fashion
Looks Like Kanye West's YEEZY Season 5 Is Already Creating Controversies
The CFDA is not cool with 'Ye.
Looks Like Kanye West's YEEZY Season 5 Is Already Creating Controversies
The CFDA is not cool with 'Ye.
Earlier this week, Kanye West officially announced the date and venue for his upcoming YEEZY Season 5 show. Scheduled to stage at Pier 59 Studios at 5 p.m. on February 15, the runway presentation happens to coincide with the time slot that has already been booked by another brand, Marchesa. According to WWD, the rapper-slash-designer did not consult the CFDA about the scheduling of his show, thus resulting in conflict.
Steven Kolb, president and chief executive officer of the CFDA writes in a statement:
CFDA was not approached or consulted about the possibility of Kanye West showing on the official New York Fashion Week schedule. As the scheduler of the week, the CFDA works with more than 300 brands to identify appropriate times for them to show their collections and avoid scheduling conflicts. Not going through the proper channels is disruptive to the whole week and unfair to designers who have secured spots through the formal procedure … Because of this, the CFDA will not list Kanye West on the official schedule.
Kolb adds that the CFDA is still "more than willing" to discuss with Kanye on booking an available time slot. Last season, West also faced criticism for his runway show. Aside from the clothes and the actual presentation, the designer was accused of casting only "multiracial women" as his models.
Be sure to stay with us for more updates on YEEZY Season 5.
Photographer

Eddie Eng/Hypebae