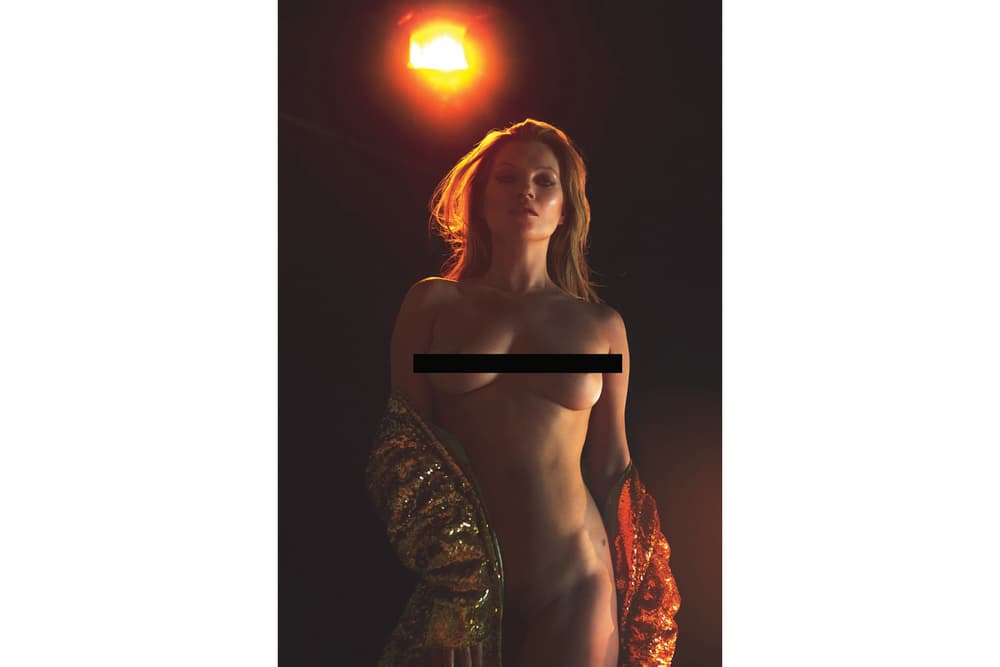 Fashion
Kate Moss Is Naked, Proud and 42 on 'W' Magazine's March Issue
Photographed by Mert & Marcus.
Kate Moss Is Naked, Proud and 42 on 'W' Magazine's March Issue
Photographed by Mert & Marcus.
Kate Moss is no prisoner to her age. She's 42 and still a designer's must go-to muse. For W Magazine's 2017 March edition, the model was photographed by Mert Alas & Marcus Piggott au naturel to coincide with an interview.
"From the beginning, photographers always got me to take my clothes off, even though I don't like my body at all. I just had to get comfortable with being naked" she said.
Even beyond modeling, she's in love with the process behind photography: "I want to please the person behind the camera. I'm a hard worker. And I like the process of creating an image." Alas and Piggott saw her naked and proud at age 42.
About her career choice: "We are a particular tribe," Moss said. "Fashion can be cutthroat, but we love it." Catch an excerpt below and head over to W to read the whole interview.
What's your current favorite item of clothing?
The shoes Christian Louboutin made specially for me. I used to wear his shoes all the time, and then he changed them and made the heels a bit thicker. I wanted a thin, proper stiletto. He made them that way in every color and every skin, and he named the style So Kate. The shoes are like jewelry.

When you were young, who did you have a crush on?
Johnny Depp! [Moss dated Depp for four years.] No. No. When I was growing up, I had a crush on Rob Lowe. I had a poster of him on my wall.

Did your supermodel friends ever give you advice?
Yes. They'd say, "Kate, you don't have to go to rehearsal for the show—come with us for dinner!" They were so naughty. They got me in trouble.

You were an innocent.
I wasn't innocent. [Laughs] I looked like an innocent. That's why I got away with murder. But I'm giving away all my secrets!
Share this article