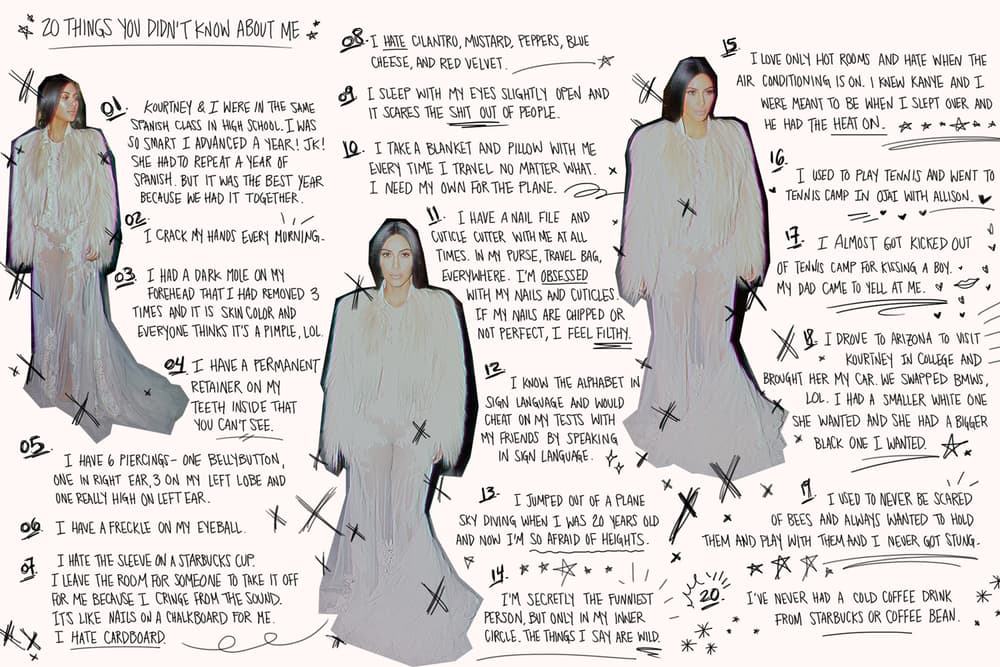 Culture
Kim Kardashian Reveals 20 "Weird" Things You Didn't Know About Her
"I only love hot rooms. I knew Kanye and I were meant to be when I slept over and he had the heat on."
Kim Kardashian Reveals 20 "Weird" Things You Didn't Know About Her
"I only love hot rooms. I knew Kanye and I were meant to be when I slept over and he had the heat on."
Kim Kardashian is always in the limelight – between Keeping Up with the Kardashians to the non-stop media spotlight it's hard to imagine much more we don't know about her.
On KimKardashianWest.com she shared "20 Things You Didn't Know About Me." That list included weird body anatomy to her inner-most pet peeves like "I hate the sleeve on a Starbucks cup. The sound is like nails on a chalkboard."
She reveals tidbits about her childhood including a memory with her dad. There's even a moment when she said realized her and Kanye were meant to be – over room heating. Read the list above and get to know Kim even more intimately.
Share this article