Watch Kim Kardashian Toss up a Bad Salad – Seductively
All to celebrate Carine Roitfeld's big one million on Instagram.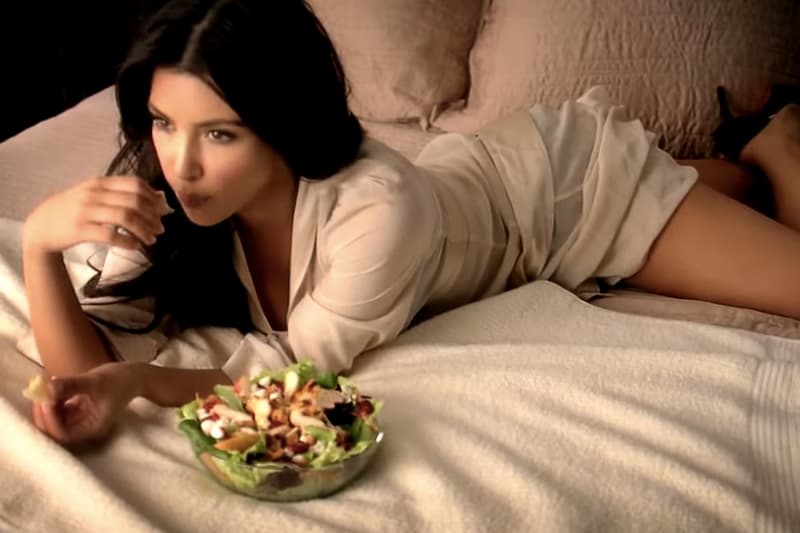 When good pal and CR Fashion Book EIC Carine Roitfeld reached her big one million on Instagram, Kim Kardashian had to ring in the news.
Kim admits she's not a cake person so she made a celebratory salad to commemorate the Instagram milestone. Watch her chop and throw together ingredients together to seduce — she breaks a cucumber in two and makes it rain with green to Lil Wayne's "A Milli." Creamy dressing completes.
"Happy one million," she exclaims at the end. Watch the clip below.