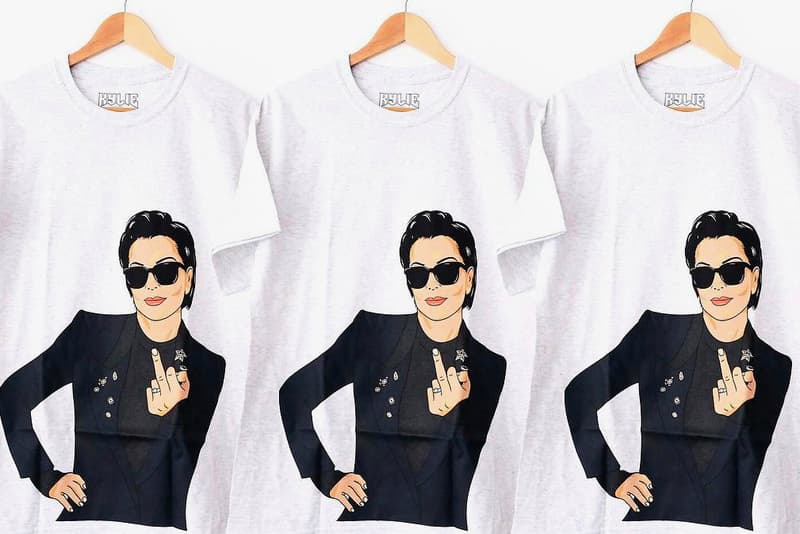 Kylie Jenner's Upcoming New Merch Includes a Kris Jenner Graphic Tee
SASSY.
Following news that she'll be opening a pop-up shop in New York City, Kylie Jenner recently took to social media to tease her upcoming new merch. While we've already seen a brand new lineup of underwear pieces and sweatpants, Kylie now offers a glimpse at another key item featured in The Kylie Shop's second drop. Said item is a white T-shirt printed with a cheeky graphic of Kris Jenner — the illustrated reality star is seen wearing her go-to black pantsuit and sunglasses, while nonchalantly smiling and giving the finger.
Have your first look at the T-shirt by viewing the image below, and be sure to stay with us for more updates on Kylie's new collection.