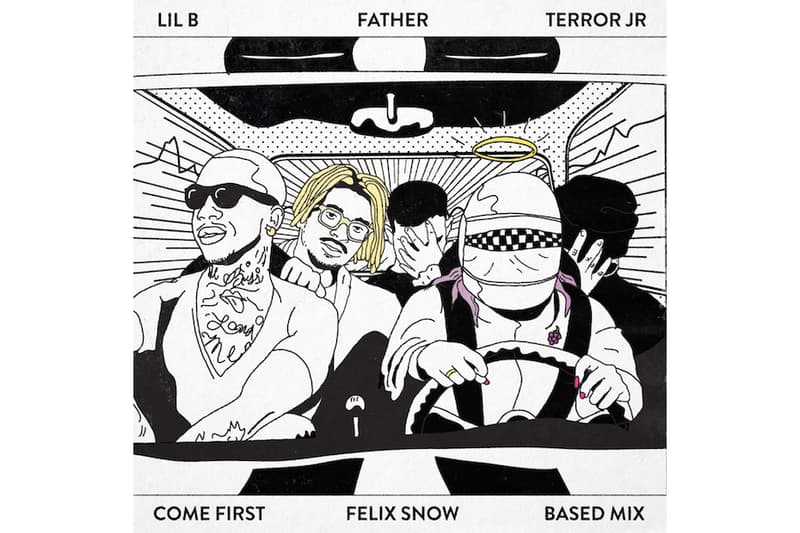 Culture
Kylie Jenner's Alleged Band — Terror Jr — Drops "Come First" Remix with Father & Lil B
Could Kylie be the lead singer?
Kylie Jenner's Alleged Band — Terror Jr — Drops "Come First" Remix with Father & Lil B
Could Kylie be the lead singer?
The musical mystery of Terror Jr lives on another day, and while Kylie Jenner has yet to confirm herself that she is in fact the lead singer's "Lisa," the band has released another song — and chance for you to listen to crack the case for yourself. The trio, which also consists of the Cataracs' Campa and Felix Snow, teamed up with Father and Lil B to remix "Come First." The new track carries the same infectious beat and melody as the original with new verses from "Lisa" and bars from the two rappers.
Press play down below, and listen to Terror Jr's debut project Bop City here.