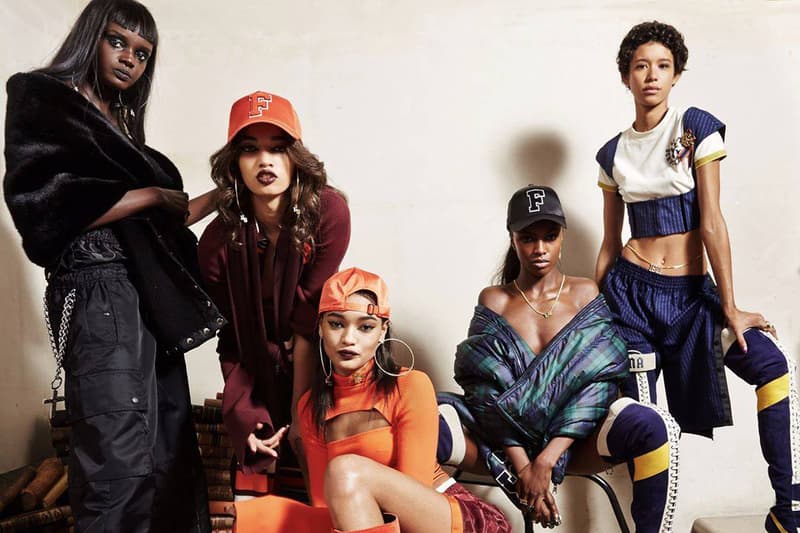 Fashion
More Model of Colors Than Ever Walked Runways in 2017 Fall New York, Paris, Milan & London Fashion Weeks
But of course there's still work to be done.
More Model of Colors Than Ever Walked Runways in 2017 Fall New York, Paris, Milan & London Fashion Weeks
But of course there's still work to be done.
Fall/Winter 2017 was a staunchly political season in fashion, so it must be no coincidence that it was also the most diverse ever across New York, Paris, Milan and London collectively.
The Fashion Spot observed 241 shows and 7,035 model castings throughout the international month, and it seems as though designers are finally paying attention to our cries for more diversity on the runways. Across all four cities, 72 percent of casted models were white and 28 percent were women of color — a 2.5 percent from Spring 2017. While more models of color than ever walked internationally, New York hosted the most diverse shows with a 32 percent diversity rating due in no small part to brands like Gypsy Sport, Chromat and Rio Uribe who had the most inclusion. YEEZY Season 5 also makes that list with 74 percent models of color — YEEZY Season 4 had 97 percent — which counted hijab-wearing model Halima Aden. As a whole, this was the first time every New York Fashion Week show had at least one model of color.
But internationally there's still more work to be done. The models at Undercover, Junya Watanabe and Trussardi were exclusively white for the fourth season in a row, while COMME des GARÇONS only had one model of color. Lanvin and Balenciaga were also called out by a casting director who spoke out against the latter's mistreatment of models during casting. Those shows had 15 and 26 percent scores respectively.
Diversity beyond race is still alarmingly dismal. Only 0.43 percent of the models were plus-size and 0.29 percent were over the age of 50. And although there was an increase in the representation of transgender models, they still only made up 0.17 percent of the castings.
Read the entire report at The Fashion Spot.
Share this article