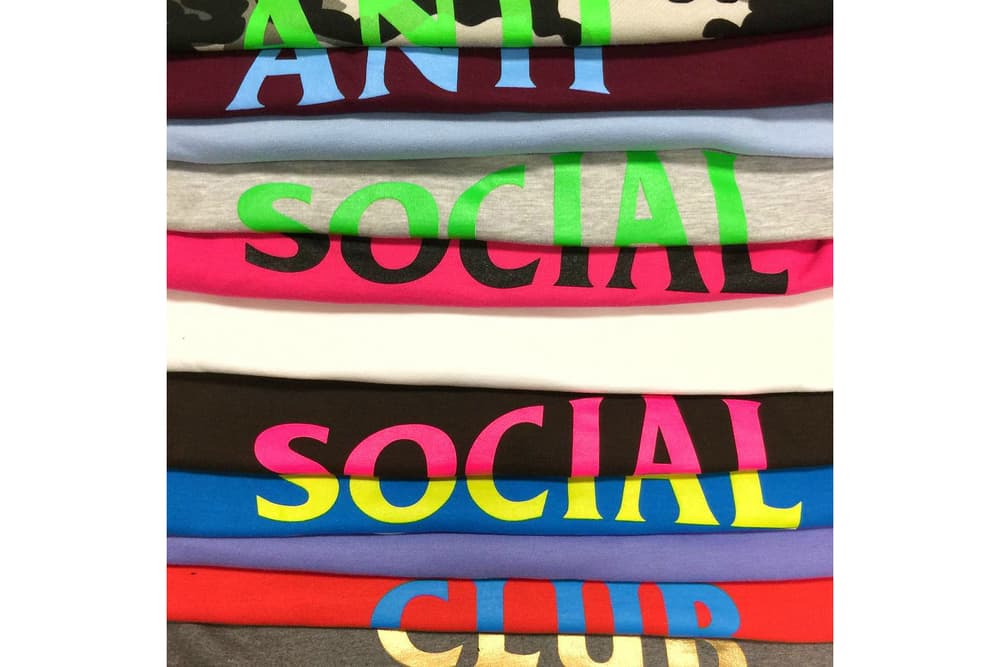 Fashion
Check Out the New Anti Social Social Club 2017 Spring/Summer T-Shirt Colors
Neek Lurk wants a bright spring.
Check Out the New Anti Social Social Club 2017 Spring/Summer T-Shirt Colors
Neek Lurk wants a bright spring.
Anti Social Social Club's 2017 spring/summer collection drop is right around the corner and Neek Lurk ups the ante everyday.
Today the brand revealed new T-shirt on Instagram – to be available in colors like magenta lettering on black or neon green on grey. It's not the same color palette we saw on the pastel caps yesterday.
The new collection will release on March 14 at 8 a.m. PST. In the meantime, read our thoughts about why girls like the brand so much here.
Share this article