1 of 9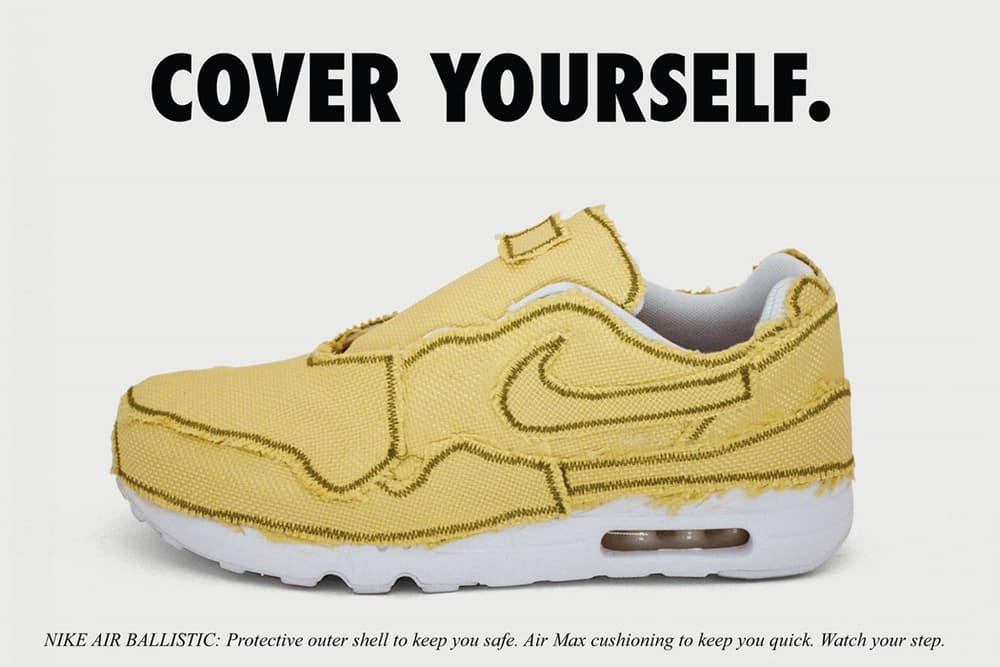 2 of 9
3 of 9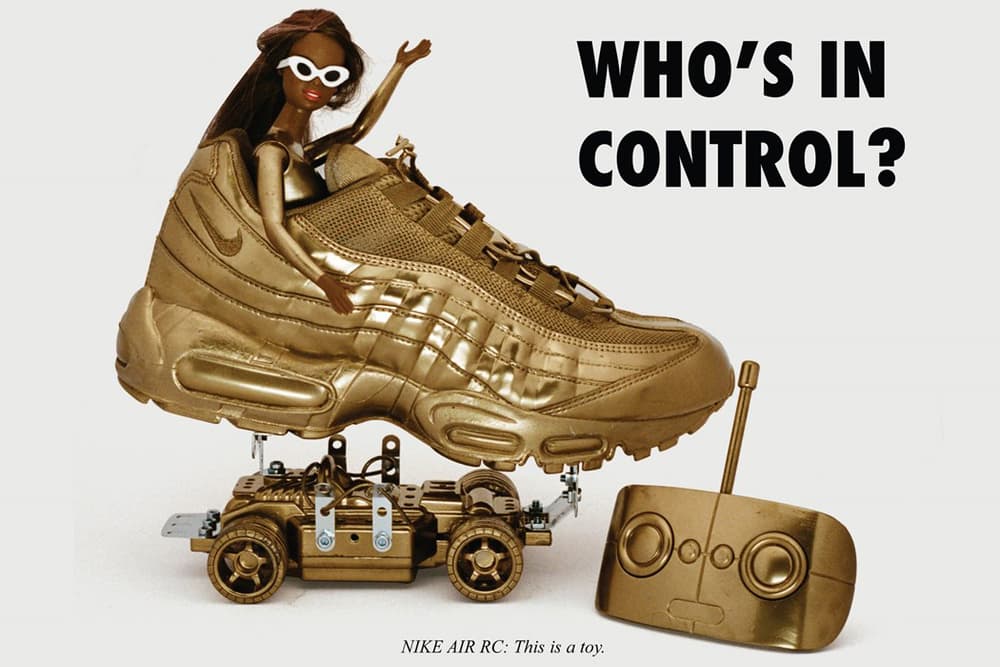 4 of 9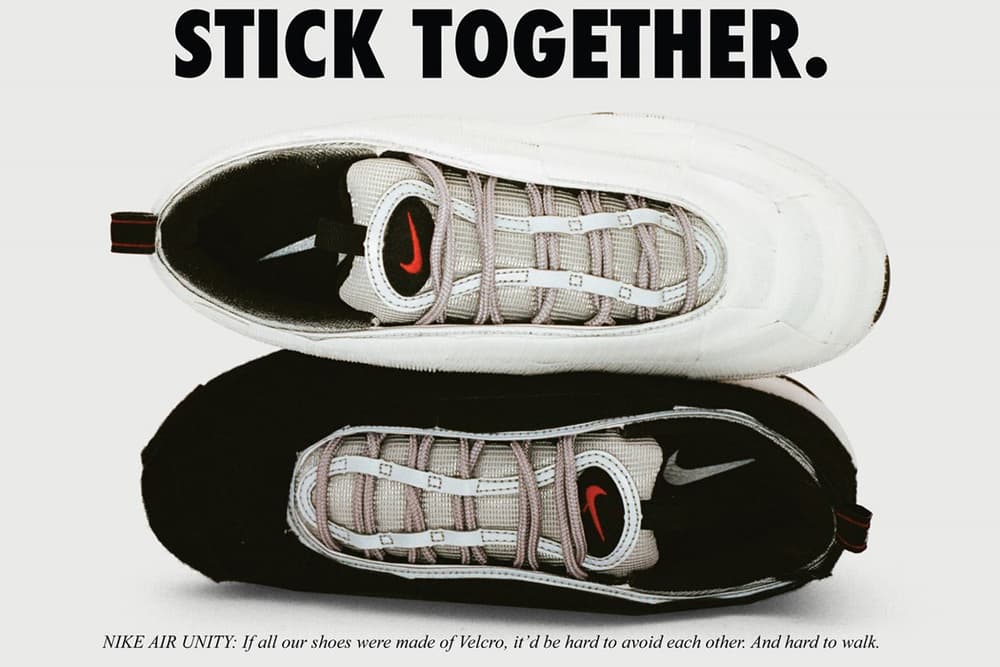 5 of 9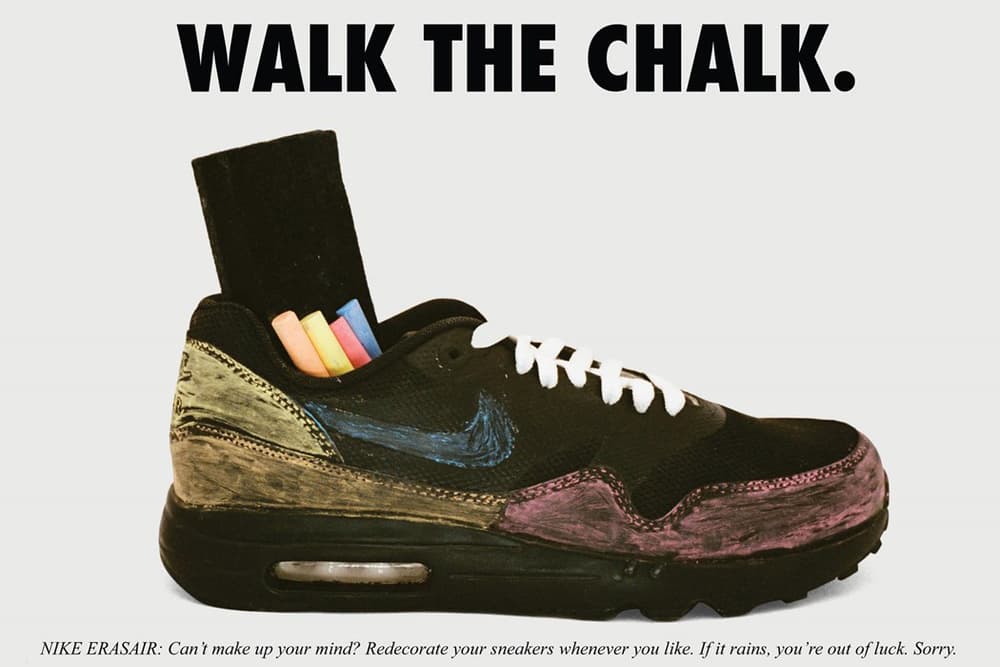 6 of 9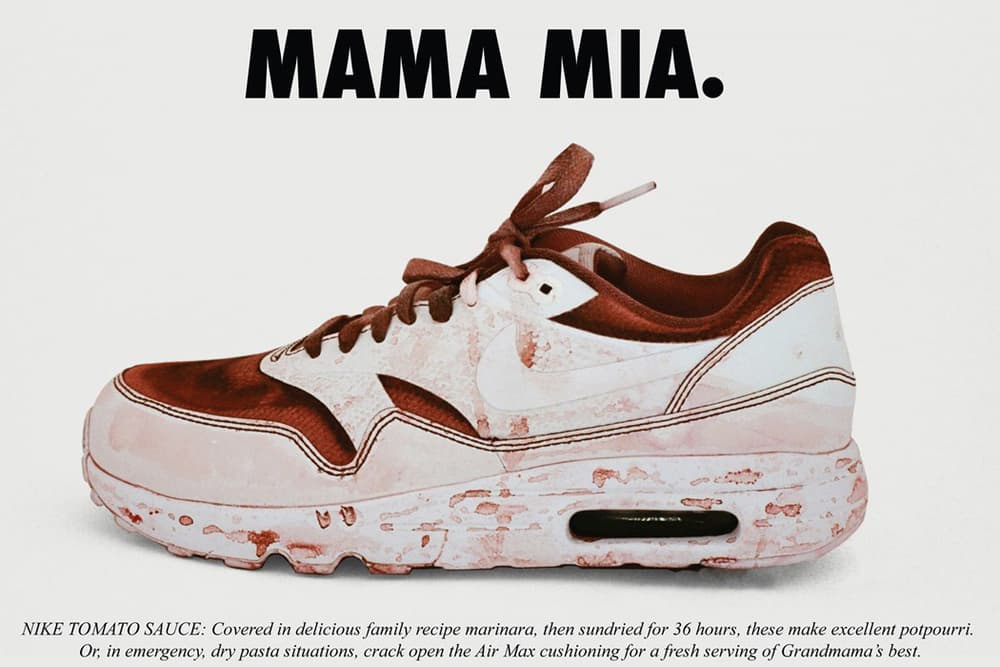 7 of 9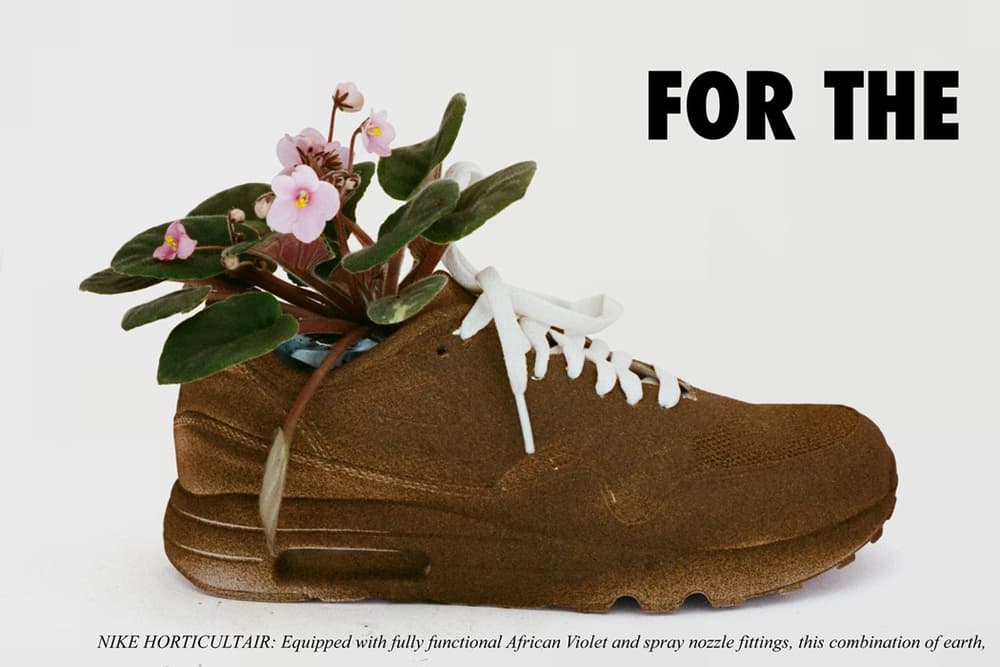 8 of 9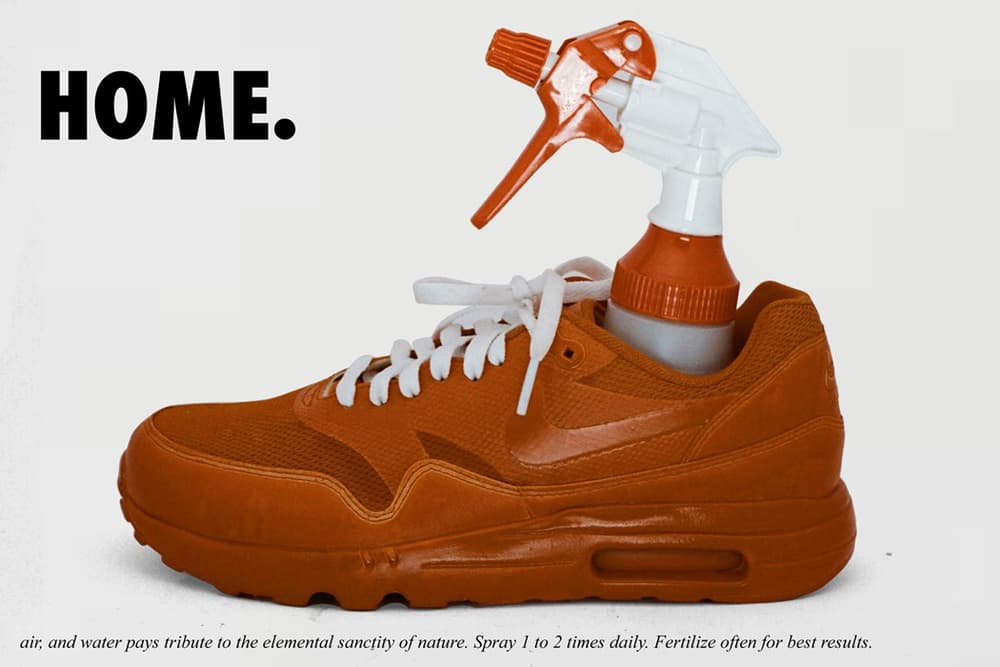 9 of 9
Footwear
Ava Nirui Made Custom Nike Sneakers Using Barbed Wire, Kevlar and Even Tomato Sauce
Delivered on witty mock ads.
Ava Nirui Made Custom Nike Sneakers Using Barbed Wire, Kevlar and Even Tomato Sauce
Delivered on witty mock ads.
Ava Nirui's designs are a sarcastic interplay between brands and art. It started on Instagram over a year ago, and have earned her a cult-like reputation. From bootleg Gucci x Champion sweaters to rhinestone-studded Louis Vuitton Air Force 1s, she's pushed the limit on DIY.
In a new collaboration with Alex Lee and Nike, she's reimagined the brand's most iconic sneakers with Barbie to household cleaning products on mock ads. The pair told Dazed:
"We agreed that race and unity are ideas that are important to touch on. We also loved the idea of incorporating 'dated technology' or reverse-innovation since the theme for the event is innovation. We wanted there to be a balance of lighthearted pieces and sneakers that had some cultural significance or purpose."
Enjoy the "ads" above and catch an interview excerpt below. Then head over to Dazed to read the whole article.
Ava, your past work has revolved around re-working iconography within fashion, but typically in an unofficial capacity. How did working with Nike compare to past projects?

Ava Nirui: There are many commonalities between this project and projects I have done in the past, particularly the concept of multiple messages and/or functions. I've always been interested in the concept of repurposing/recycling and recontextualizing something to skew its purpose and value. I treat clothes/shoes as art pieces – everything I make is one-of-a-kind and not for sale. Working with Nike was amazing… They were really open to our ideas and embraced our weird/humorous concepts. Steph from Nike, who helped us organize the whole thing, was such an amazing supporter and helped us push our ideas through and make them a reality.

And yet, with a lot of these shoes, there's also an element of humor. How important was that in terms of balancing serious issues with something that's still, essentially, fun?

Alex Lee: Very important. It's how we work, and how we think. Ava and I share a sense of dark humor – and a commitment to not taking anything too seriously. Something we really kept in mind while working on the project was the balance of seriousness and fun. After all, when you boil it down to its elements, it's a bunch of Nike sneakers. Even when working on the fake ads, we wanted to keep things punchy and fun, like classic Air Max ads. That mix of urgency, lightheartedness, and attitude is essential. It keeps things hopeful.

It's also really interesting how this exhibition takes into account the idea of advertising and Nike's history of amazing copywriting. With both you guys being writers, did that aspect come quite naturally?

Alex Lee: That part may have been the most fun for me – channelling the badass, in your face, but still weirdly poetic nature of Nike's old ads. It's exciting to mix product design, photography, and writing, and I think those elements combine to make something even more impactful.

Ava Nirui: I went through a phase of becoming extremely obsessed with old Nike ads and the super cheeky language used. It was so refreshingly blunt and super distinctive. We really wanted to channel that funny/dry verbiage with our ads. There's so much amazing Nike material out there and we had lots to reference.
Creative

Ava Nirui, Alex Lee
---
Share this article