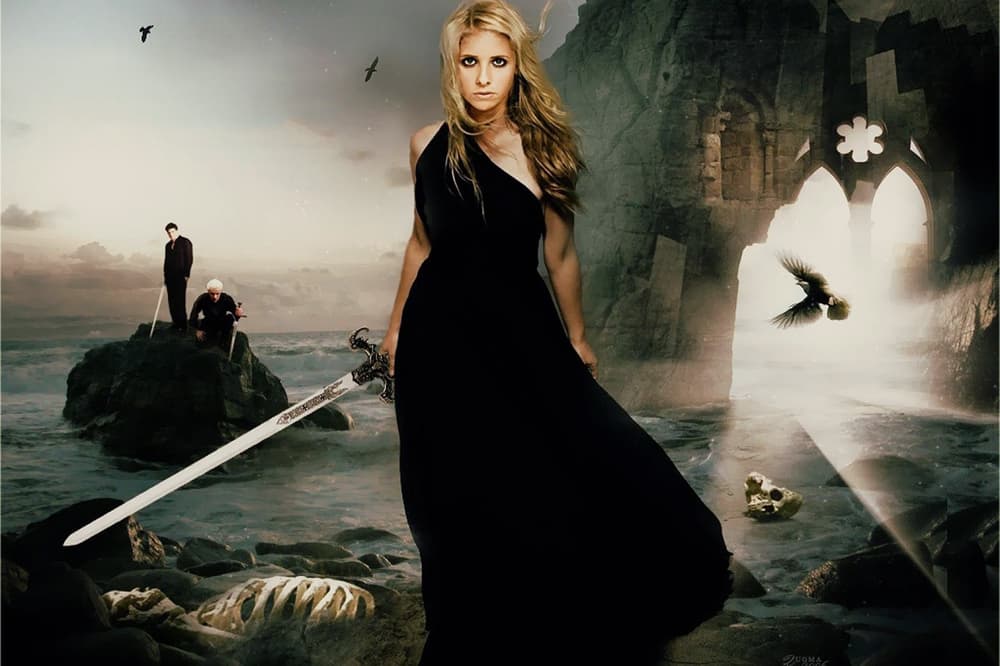 Culture
"We're Doomed": Why the World Needs Another 'Buffy the Vampire Slayer'
On its 20th anniversary, we examine the 10 best female-empowerment episodes of the cult classic drama.
"We're Doomed": Why the World Needs Another 'Buffy the Vampire Slayer'
On its 20th anniversary, we examine the 10 best female-empowerment episodes of the cult classic drama.
I'm not afraid to admit it – one of my favorite shows ever broadcast was, and still is, an hour-long fantasy primetime television show about a superhero high-school girl chosen to save the world from the "vampires, demons and the forces of darkness." I'm a grown man, 33 years of age. I have a steady job. I own property. And yet for some inexplicable reason I can't turn away from the "Watch It Again" section of Netflix when it features Buffy the Vampire Slayer.
On March 10 the highly fictionalized TV darling, directed by Joss Whedon (The Avengers), sees its monumental 20th anniversary. While most pass off the show as a fanboy's wet dream of superhero women, lesbian witches, fight scenes galore and teenage angst, Buffy brought more to the table in the forms of femininity and female empowerment. Whedon has been known to give his female characters the deserving attention and strength they deserve, and BTVS was perhaps the greatest example of women with the power to overcome all odds, supernatural or not.
While "Hush" (the infamous "silent" episode) and "Once More With Feeling" (aka "Buffy the Musical") are without a doubt a pair of the most incredible chapters of the series, here are the 10 best episodes that proved the show was far ahead of its time surrounding femininity, and has set the bar extremely high for female superheroes to this day.
"Innocence" (Season 2, Episode 14)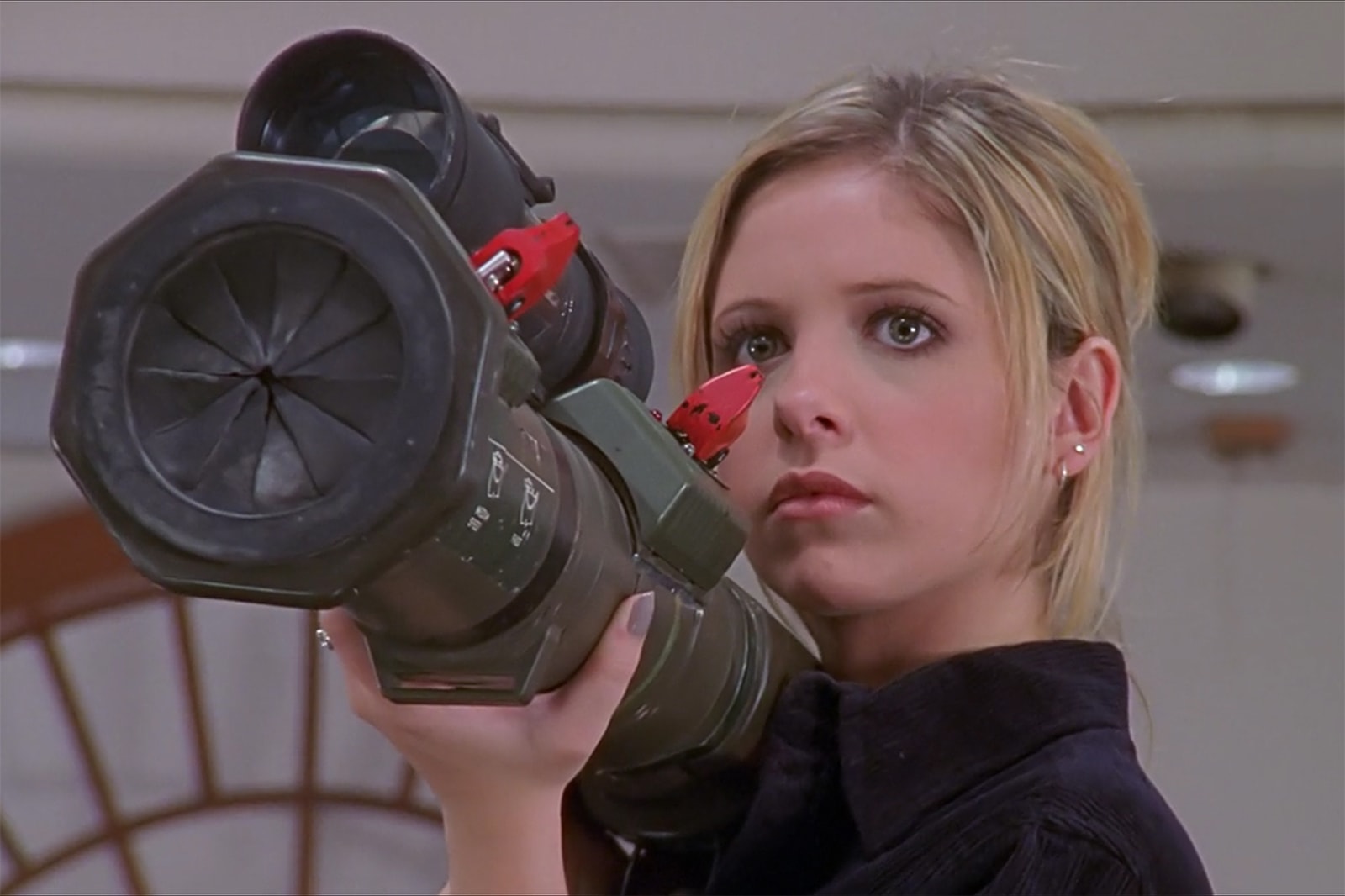 In this highly memorable episode, our hero faced two contrasting adversaries — a soul-incinerating blue demon and Buffy's psychotically altered boyfriend Angel. The beauty of this episode was the parallel between the "changed" Angel that Buffy had to face, both by losing her virginity to him and having his soul removed by a mystic gypsy curse. In the end, she champions ahead by exploding "The Judge" with a rocket launcher and coming to terms that the man she loved is gone with a swift kick to the balls. Done and done.
"I Only Have Eyes For You" (Season 2, Episode 19)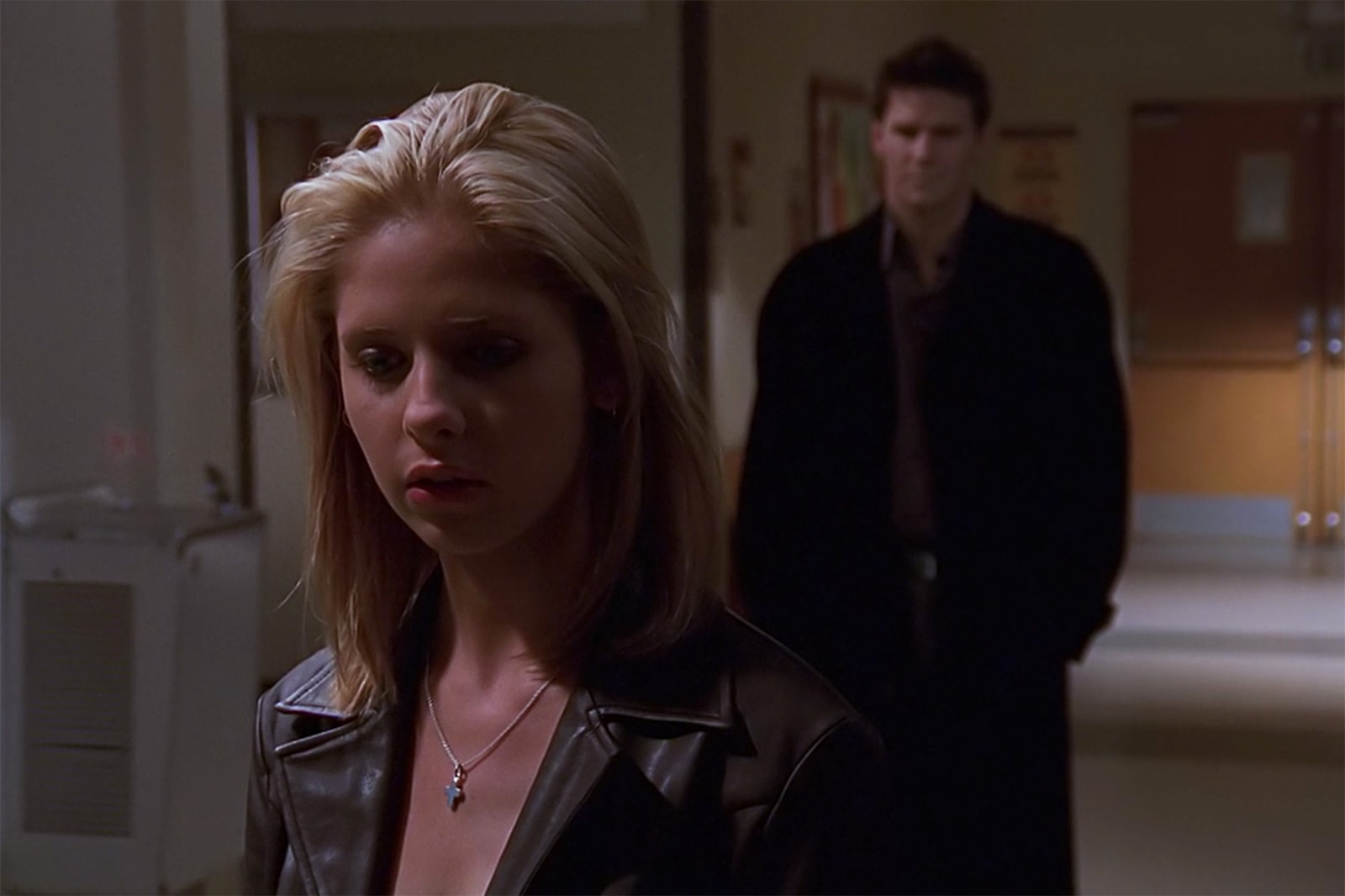 Perhaps the most prominent example of female empowerment, "I Only Have Eyes For You" placed Sunnydale within a poltergeist's grasp, endlessly repeating a male student's love affair and murder of his high school teacher onto possessed students and faculty. The cycle is only broken when Buffy and Angel enter the field – the poltergeist is set free when Buffy courageously submits herself to the ghost but takes on the role of the killer, rather than the victim portrayed by Angel who can survive the mortal murder. The episode serves as a refreshing reminder that Buffy saving the world doesn't always require her superhuman strength, but rather clever writing and a character of pure courage. The parallels between the haunted's relationship and our protagonist's, the dialogue, the semantics – this episode is a must-see, fanatic or not.
"Becoming Part II" (Season 2, Episode 22)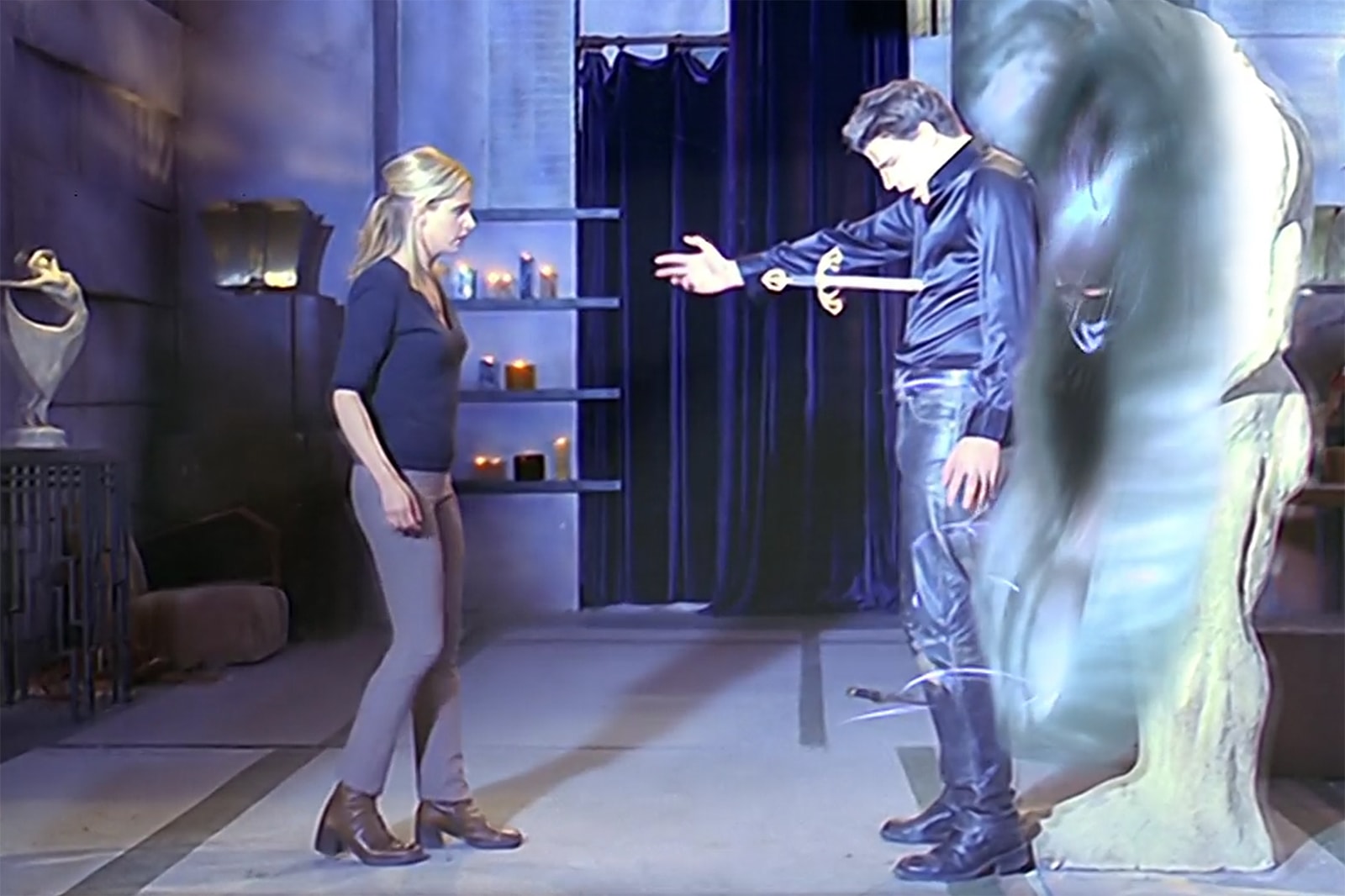 In this season two finale, Buffy is faced with the impossible decision of saving the world or keeping her lover. As Acathla awakens and readies to devour the mortal world into hell, Buffy fights her soul-stricken (ex-)boyfriend to the death after finally getting over losing him to the dark side. At the last moment the spell on him is broken and his soul is returned to an unbelievably relieved Buffy, but her responsibilities as slayer and savior of Earth take over – she concludes and plunges a sword into Angel for one final blow that sends him into the swirling abyss. Buffy thus gives an incredible sacrifice against the name of love, but therefore proves her slayer prowess and stands as a true champion.
"Helpless" (Season 3, Episode 12)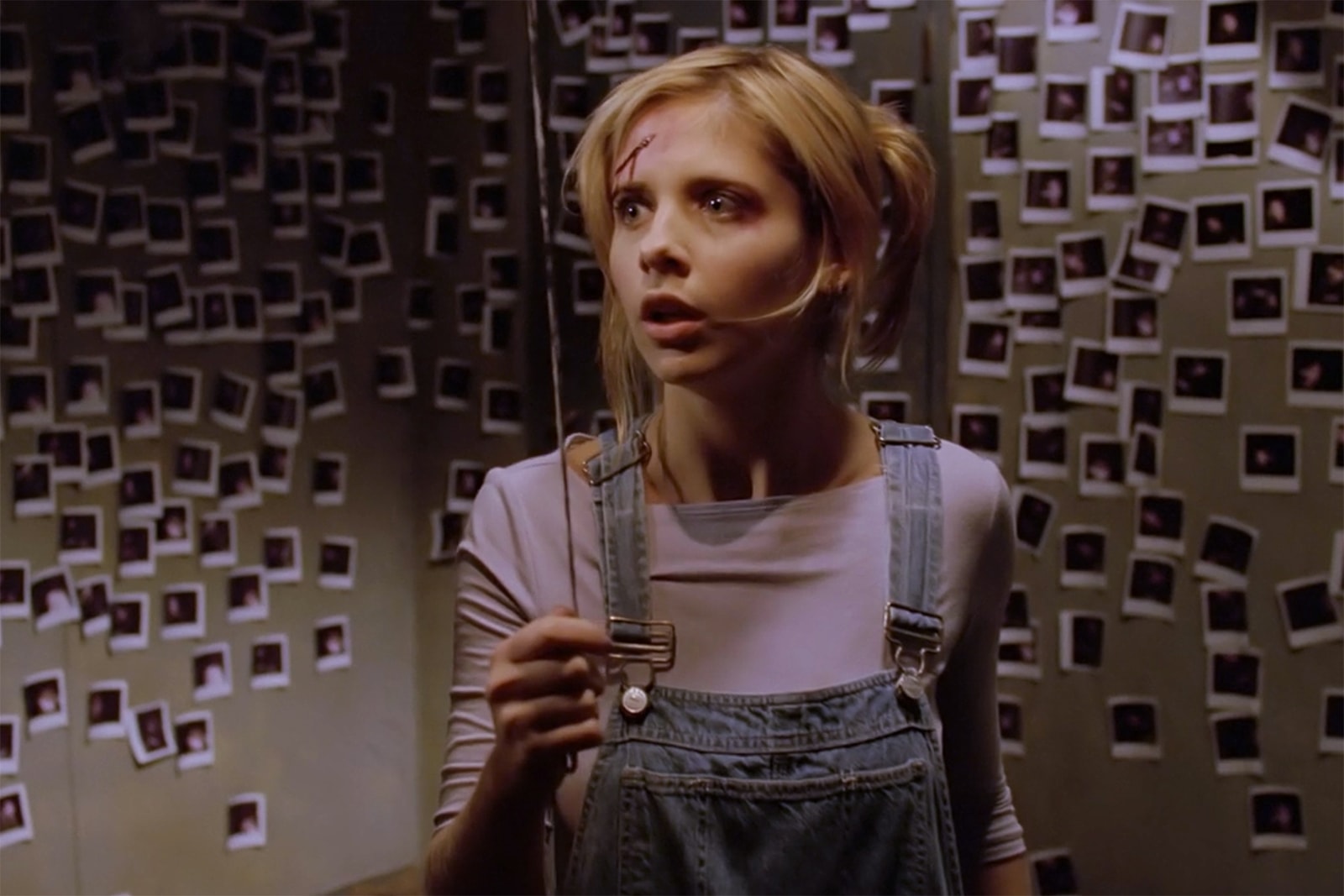 Stricken of her powers as a test to prove her "Slayer" abilities outside of muscular strength, Buffy is locked in a house with a deranged vampire and forced to survive in order to save her and her kidnapped mother's life. "Helpless" proved that it never was the superhuman healing and upper body strength that made Buffy the heroine of Sunnydale, but in fact her intellect, cunningness and ability to improvise.
"Earshot" (Season 3, Episode 18)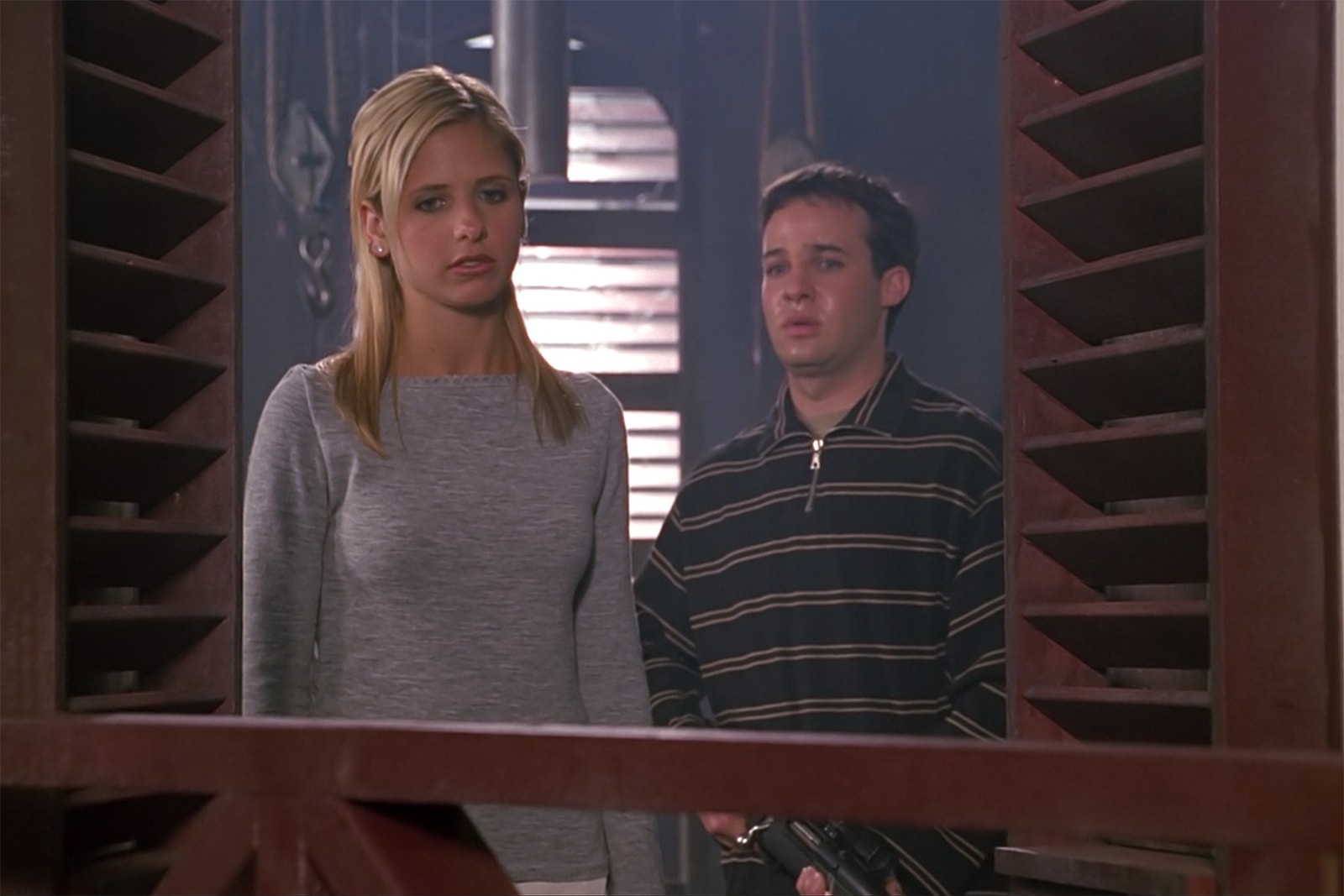 With a newly acquired superpower of telepathy, Buffy has a hell of a good time hearing everyone's thoughts around them – how guys think of her, what the teacher is expecting, etc. But when she discovers a sinister plot to harm the students of Sunnydale High, Buffy kicks into hero mode to stop the attack. The plot turned out to be a "small" case of suicidal tendencies, but her never-ending heroism doesn't discriminate from angst to armageddon and she defuses the situation with a simple down-to-earth motivational speech – no weapons required.
"The Harsh Light of Day" (Season 4, Episode 3)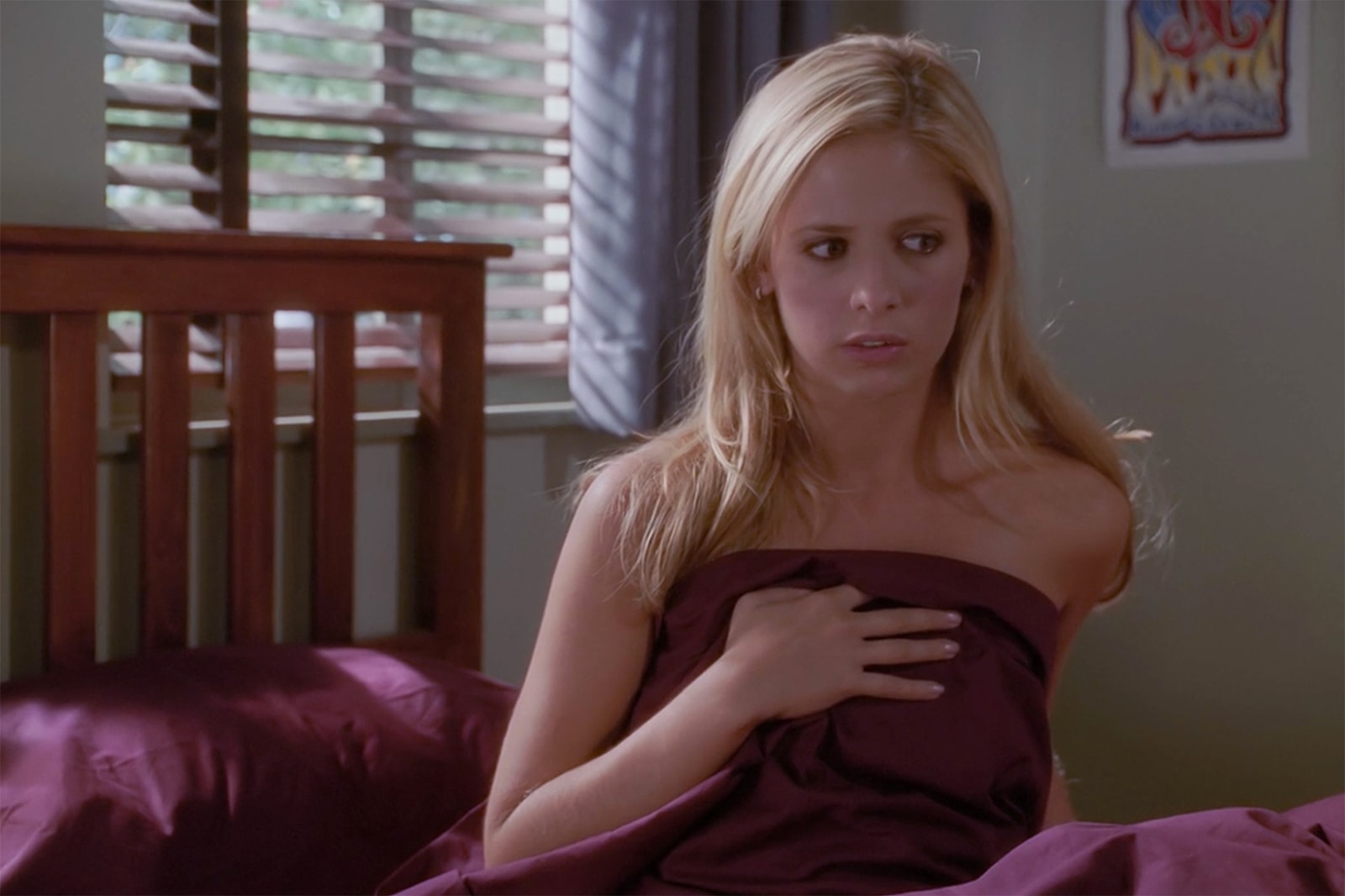 An episode of heartbreak for the shows female characters, "The Harsh Light of Day" is a surprisingly realistic episode that involved not only superhero Buffy, but ex-vengeance demon Anya and neighborhood vampiric teenybopper Harmony. Buffy's sexual encounter and the days following with Parker Abrams, the college heartthrob, leaves her confused about his true intentions; Anya and Xander can't come to a conclusion as to what their relationship is, or if they even have one; and Harmony's affection with Spike is unrequited when she discovers his true focus is for the Ring of Amara. The episode concludes with a relatable shot of all three women, scorned, scarred, and unfortunately alone – regardless of their strength both outer and inner.
"The Gift" (Season 5, Episode 22)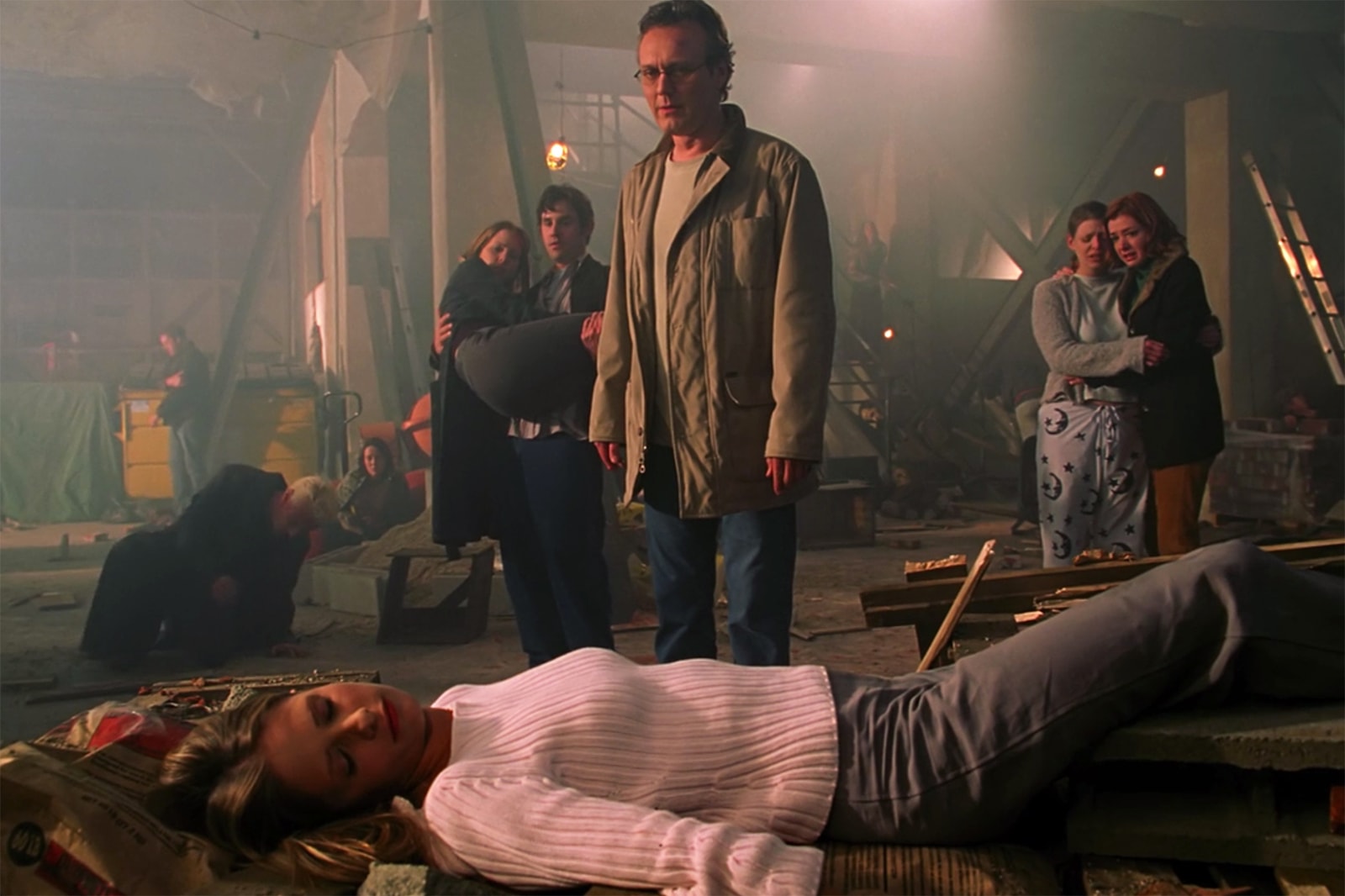 Once again the fate of the world rests on Buffy's hands, requiring the greatest sacrifice from the blonde heroine. As the demon world begins to slowly invade Earth, Buffy's newly appointed sister Dawn Summer's blood is what can stop the process. Buffy of course naturally involves her true heroism as slayer (and sister) and selflessly offers her "Summer's blood" equivalent to stop the invasion, therefore – for the third time in the series – giving up her life for the sake of humanity. Go, Buff, go.
"Grave" (Season 6, Episode 22)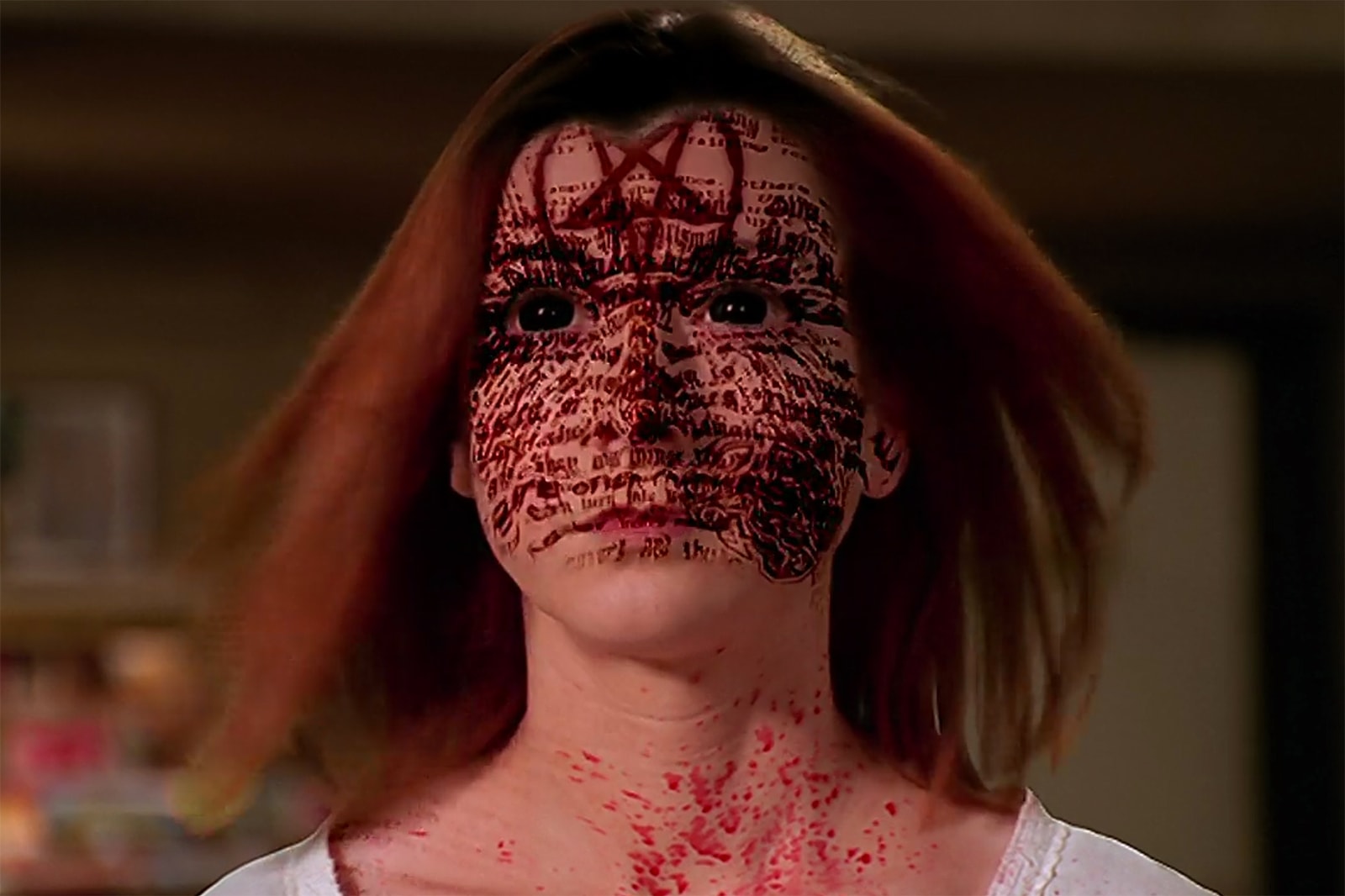 Not so much a Buffy empowerment episode, but it's actually her once-cuddly-now-evil-and-vengeful best friend Willow's time to shine. Having acquired the world's reserve of magics, "Dark Willow" is hellbent to rid the world of sorrow and pain after her girlfriend Tara is slain. Touted as the strongest physical enemy Buffy and Sunnydale has ever faced, Willow's turn as the "big bad" is perhaps one of the shows greatest challenges to convey and yet most satisfying moments, as this episode in essence was 127 episodes in the making.
"Touched" (Season 7, Episode 20)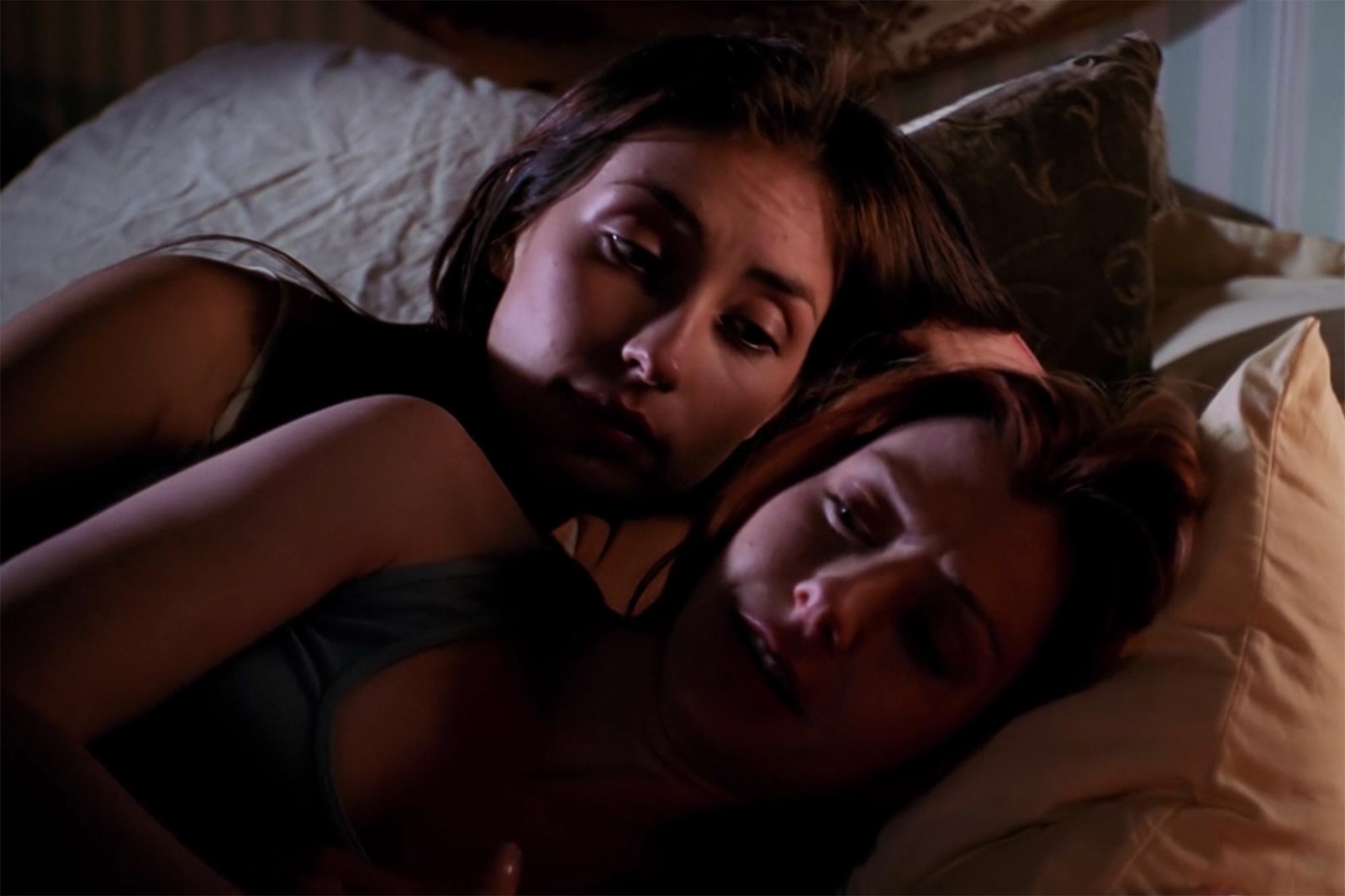 While this episode doesn't truly exemplify the femininity upon Buffy, a glorious milestone was achieved within the episode's 40 some-odd minutes, again with Alyson Hannigan's character Willow. While the potential slayers and friends are reaching maximum levels of stress, partners begin shacking up together. This includes Buffy's BFF and slayer-in-training Kennedy, marking their on-camera connection as "the first lesbian sex scene to ever air on primetime television." Ever. On a show that barely won a primetime Emmy, this achievement is quite unexpected but equally remarkable.
"Chosen" (Season 7, Episode 22)
Buffy, Willow, Anya, Harmony and even Cordelia – the show's head cheerleader and anti-hero – got their girl power badges throughout the series, but the final one goes to creator Joss Whedon for the series finale "Chosen." The slew of potential slayers and Buffy are faced with the final showdown against the Hellmouth and its inhabitants, but instead of bestowing all the power into one single slayer, Whedon shamelessly grants all the potential slayers across the globe with immediate courage, strength and self-empowerment. While critics found the decision as "cheesy," there truly is no other way to end a series where female empowerment, femininity and gender equality were prime focal points.
Photographer

Mutant Enemy Productions
Share this article