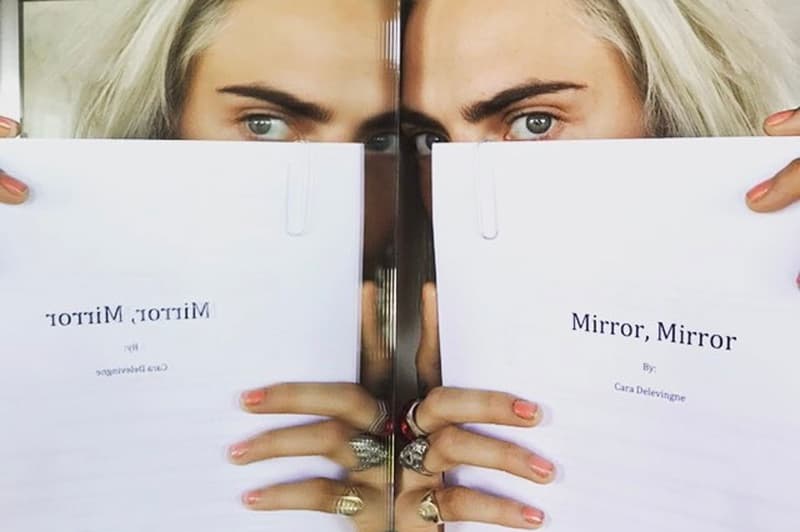 Cara Delevingne Pens Debut Novel, 'Mirror, Mirror'
Move over 'Twilight.'
Cara Delevingne has picked up a new craft and and it's an unexpected choice — writing. Delevingne surprised her 38 million Instagram followers with a picture of her holding the manuscript for her coming-of-age novel, Mirror, Mirror. The story chronicles the lives of three 16-year-old friends, Red, Leo and Naima, navigating American teenage life when some something unexpected changes everything for them. Delevingne wishes to engage with her large, young fan base and provide her own perspective on the obstacles of developing into a young adult:
"Let's start one big virtual book club!!! Cause I want us to talk about this time in life, self discovery, friendship, pain, triumph!! Being a teenager!! The experiences that shape YOU!"
Set for an October 5 release Mirror, Mirror is available for preorder here.
---
Share this article