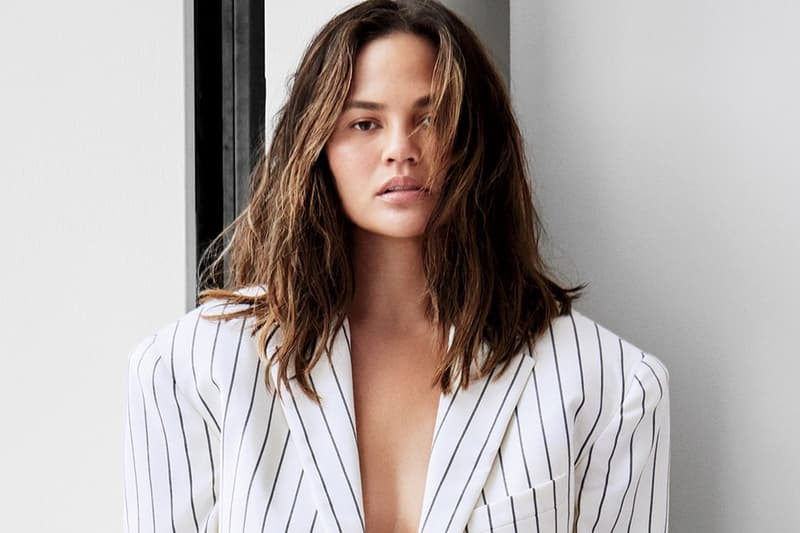 Culture
"I Just Didn't Think It Could Happen to Me": Read Chrissy Teigen's Honest Essay on Her Postpartum Depression
The model opens up about her post-pregnancy mental health.
"I Just Didn't Think It Could Happen to Me": Read Chrissy Teigen's Honest Essay on Her Postpartum Depression
The model opens up about her post-pregnancy mental health.
Chrissy Teigen has always been a hilariously lustrous shining star on social media — she maintains an unfiltered realness about her at all times. But despite how open the supermodel is, she's kept her postpartum depression a secret. Almost one year after giving birth to Luna with husband John Legend, she shares an essay on dealing with the mental illness to fight the taboo against speaking up about it. "I still don't really like to say, 'I have postpartum depression,'" Teigen admits, "Because the word depression scares a lot of people. I often just call it 'postpartum.' Maybe I should say it, though. Maybe it will lessen the stigma a bit."
Before being diagnosed and prescribed an antidepressant to treat her depression, Teigen noticed a change in her presence as someone who always had her "head high, shoulders back, big smile": "Suddenly I had become this person whose shoulders would cower underneath her chin. I would keep my hands on my belly and try to make myself as small as possible." Her physical symptoms eventually led her to getting checked out:
"I looked at my doctor, and my eyes welled up because I was so tired of being in pain. Of sleeping on the couch. Of waking up throughout the night. Of throwing up. Of taking things out on the wrong people. Of not enjoying life. Of not seeing my friends. Of not having the energy to take my baby for a stroll. My doctor pulled out a book and started listing symptoms. And I was like, 'Yep, yep, yep.' I got my diagnosis: postpartum depression and anxiety. (The anxiety explains some of my physical symptoms.)"
Teigen admits to feeling guilty about having postpartum despite her great life — "but postpartum does not discriminate," she writes. "I couldn't control it. And that's part of the reason it took me so long to speak up: I felt selfish, icky, and weird saying aloud that I'm struggling." Now she hopes that by speaking up, it will help others to not feel alone or embarrassed with their own struggles.
Read the rest of Teigen's essay at Glamour here, and read our own op-ed about the importance of publicly talking about mental health .
Photographer

Miguel Reveriego/Glamour
Share this article