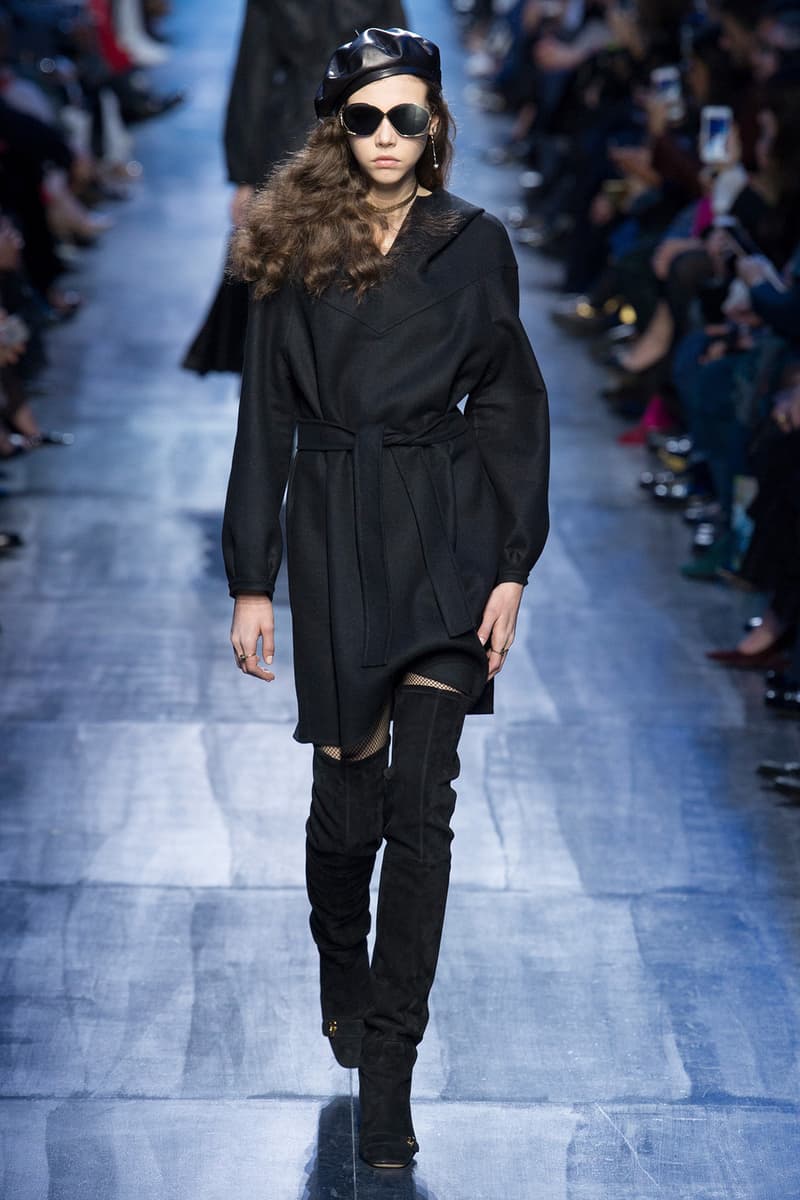 1 of 69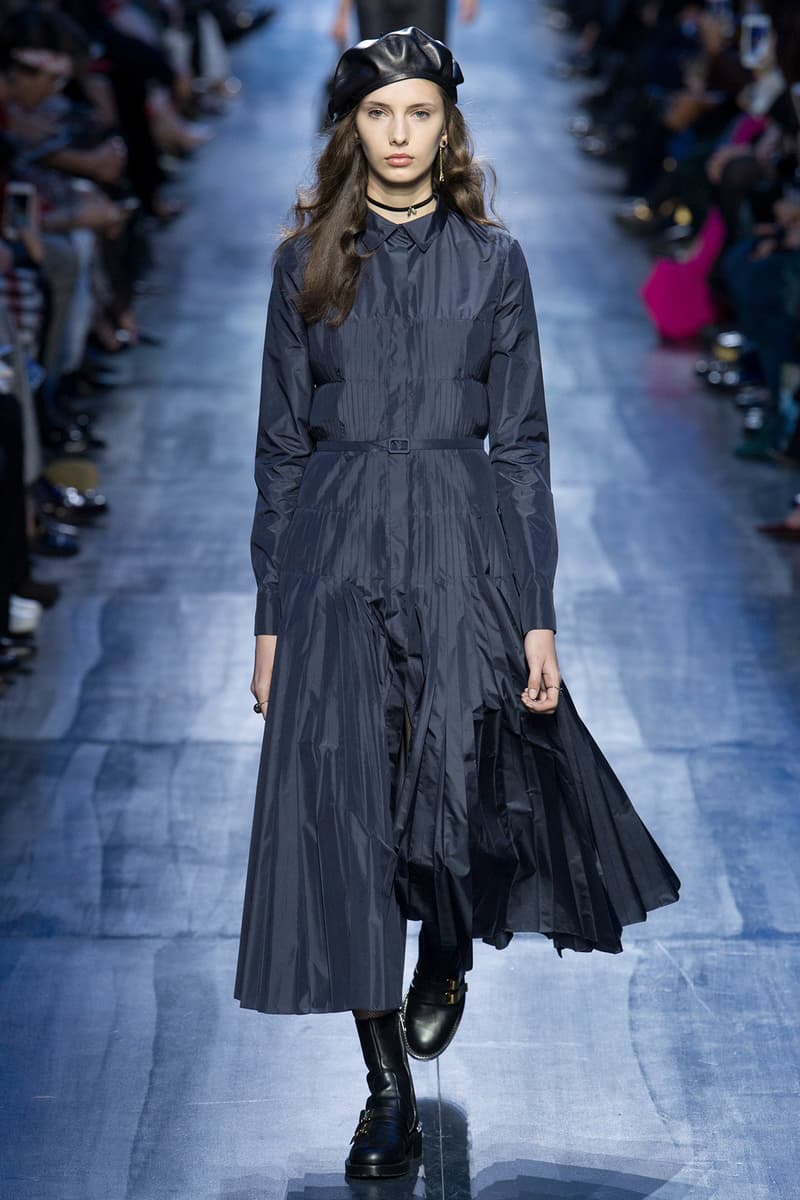 2 of 69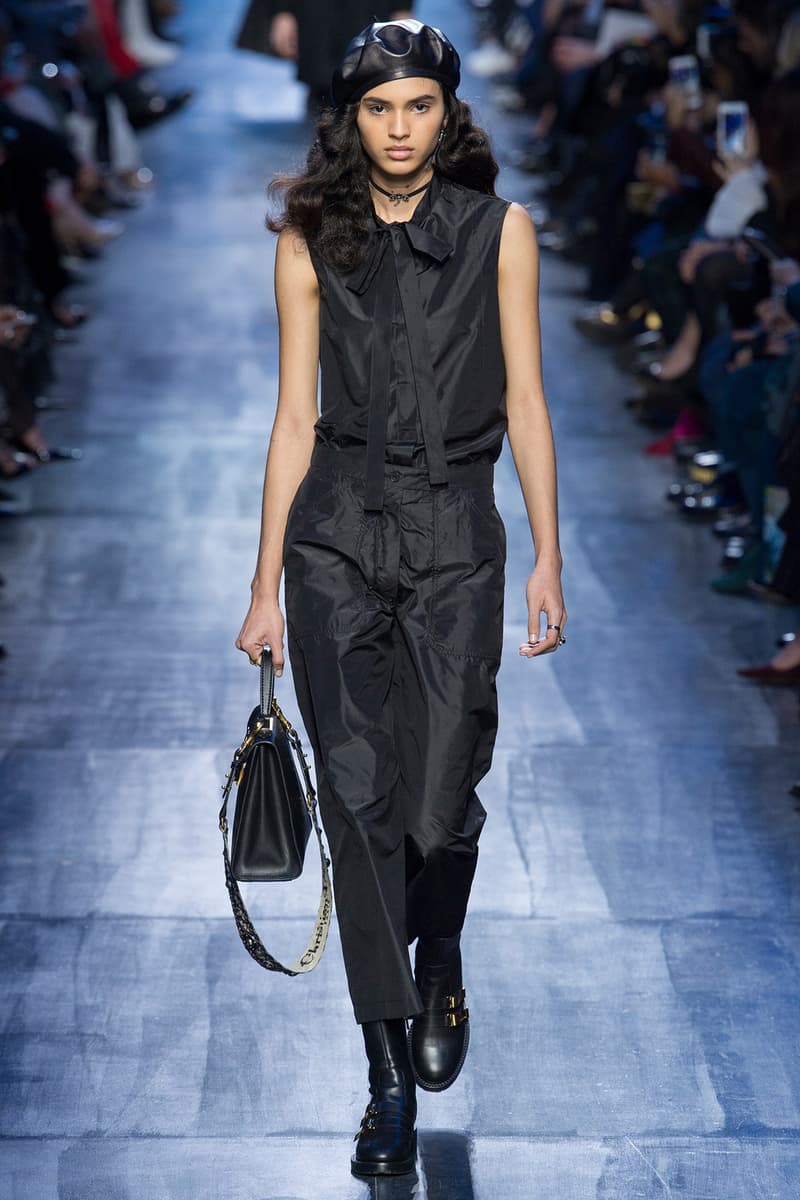 3 of 69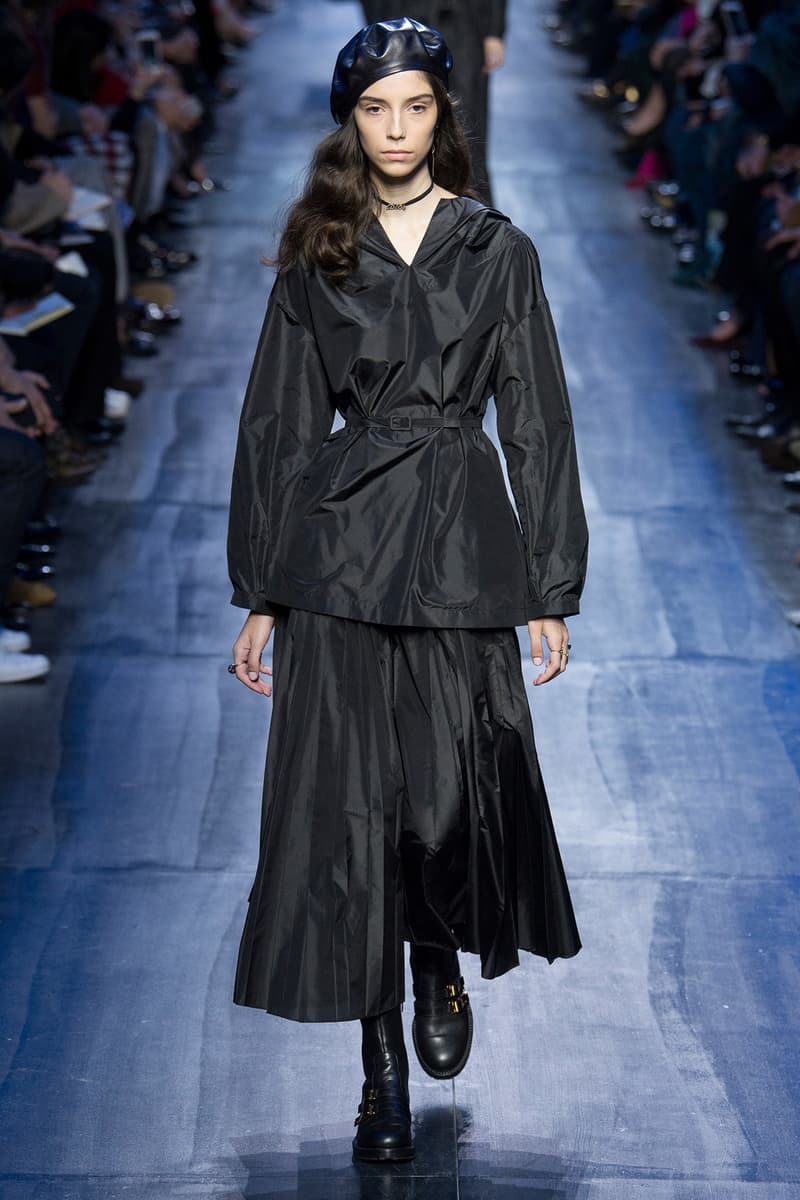 4 of 69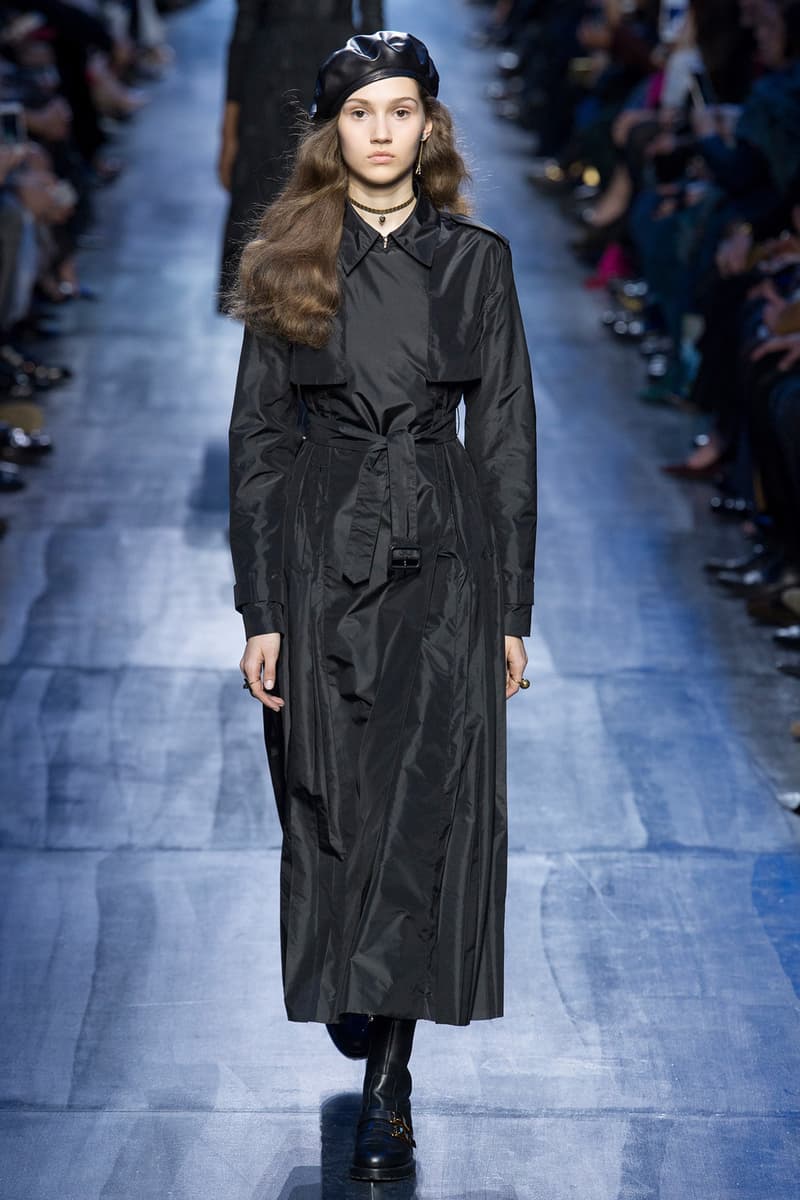 5 of 69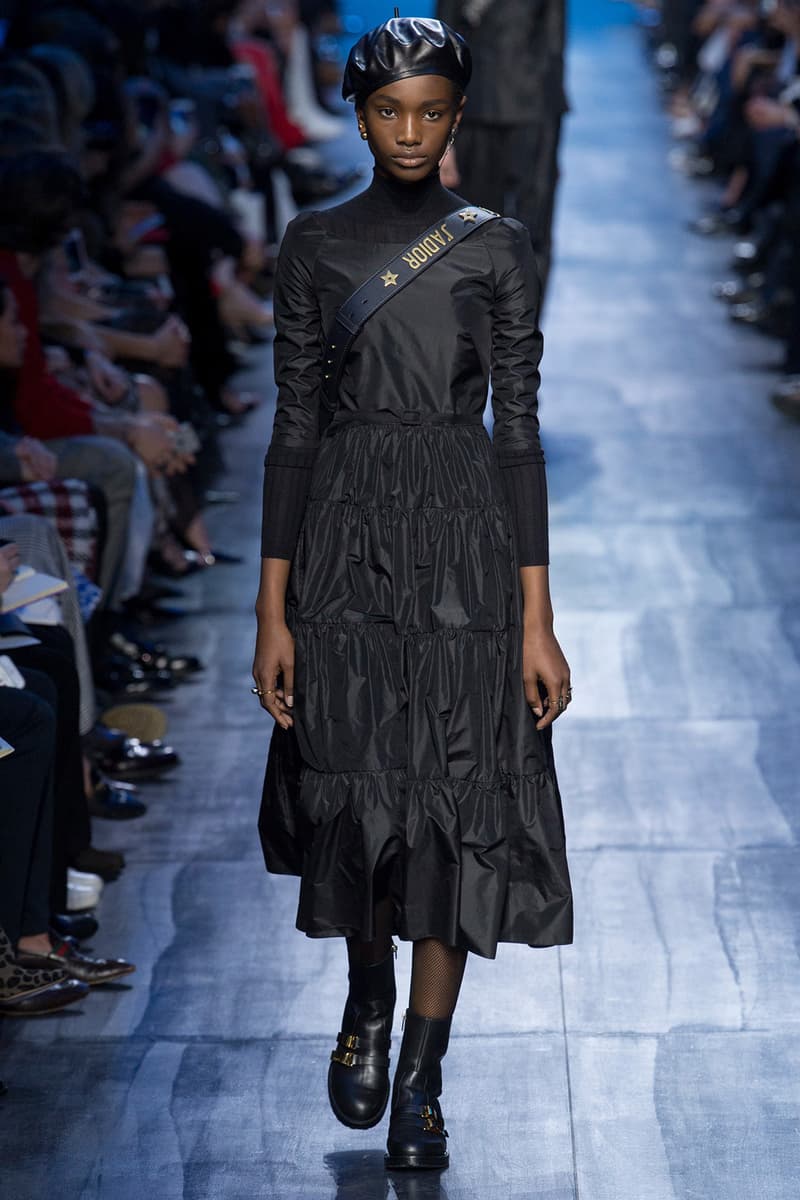 6 of 69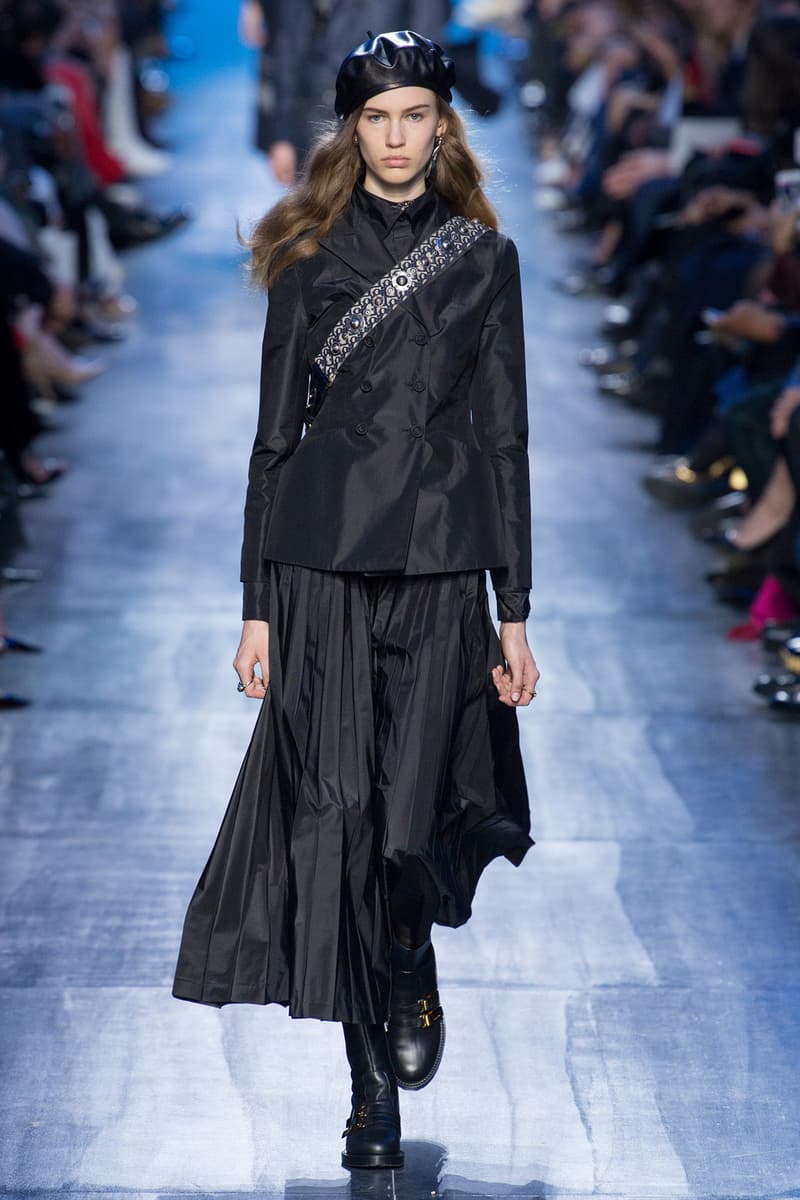 7 of 69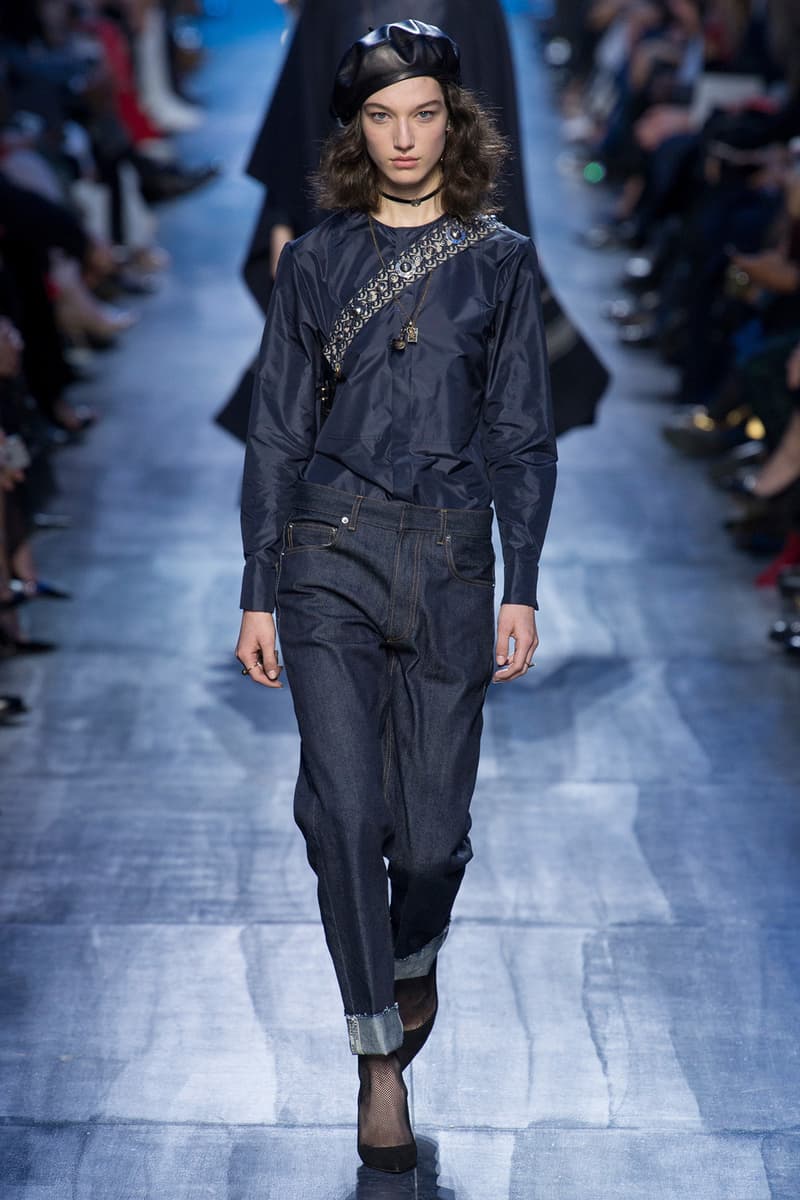 8 of 69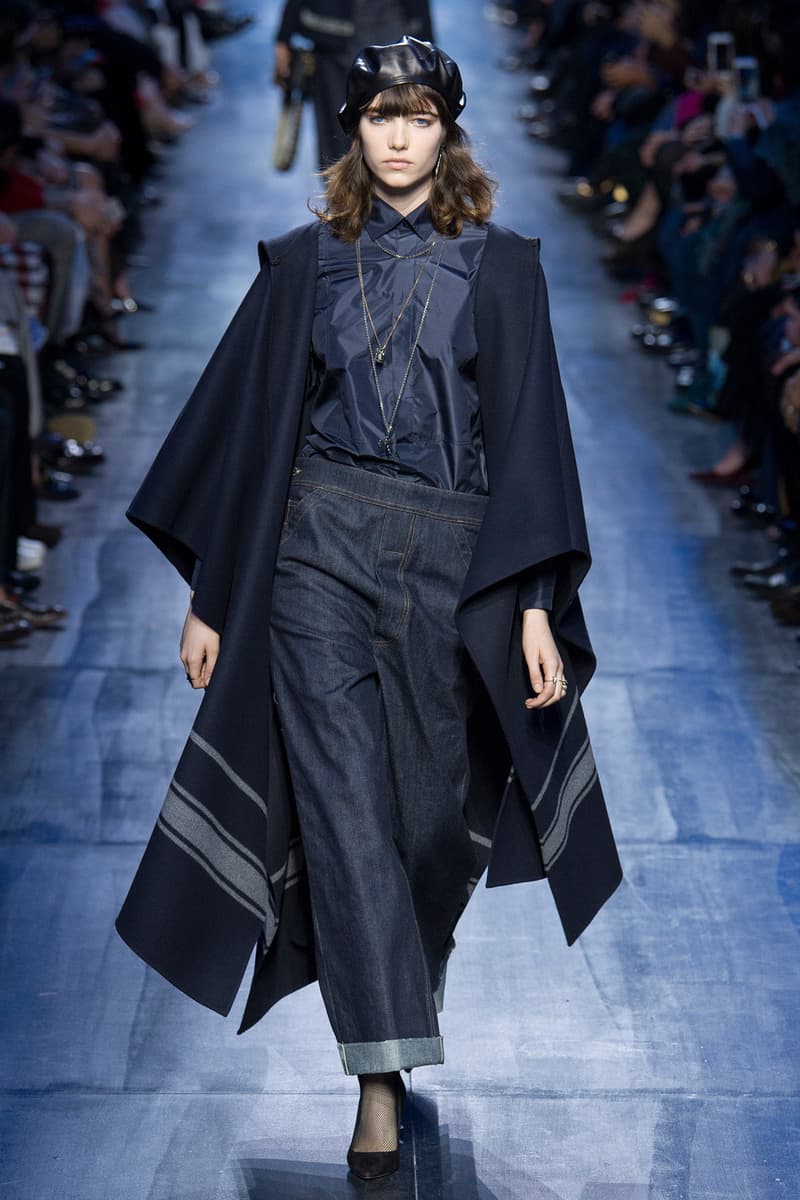 9 of 69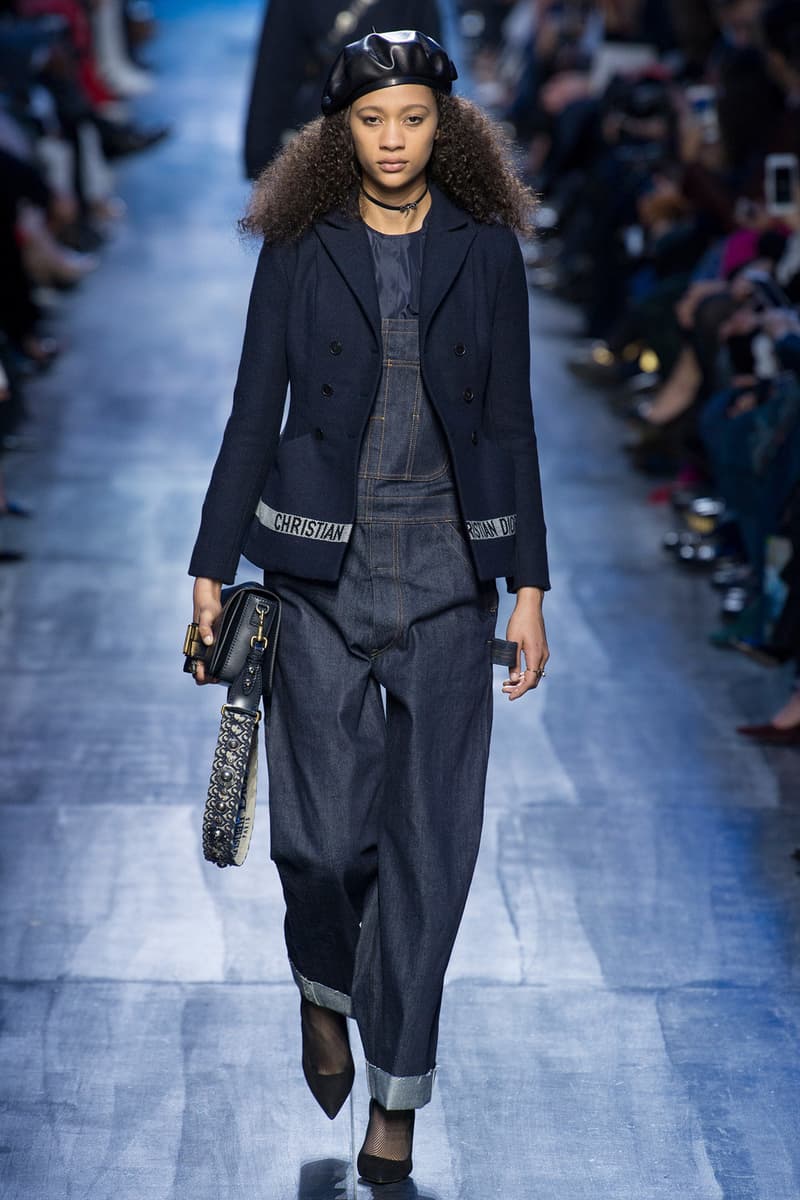 10 of 69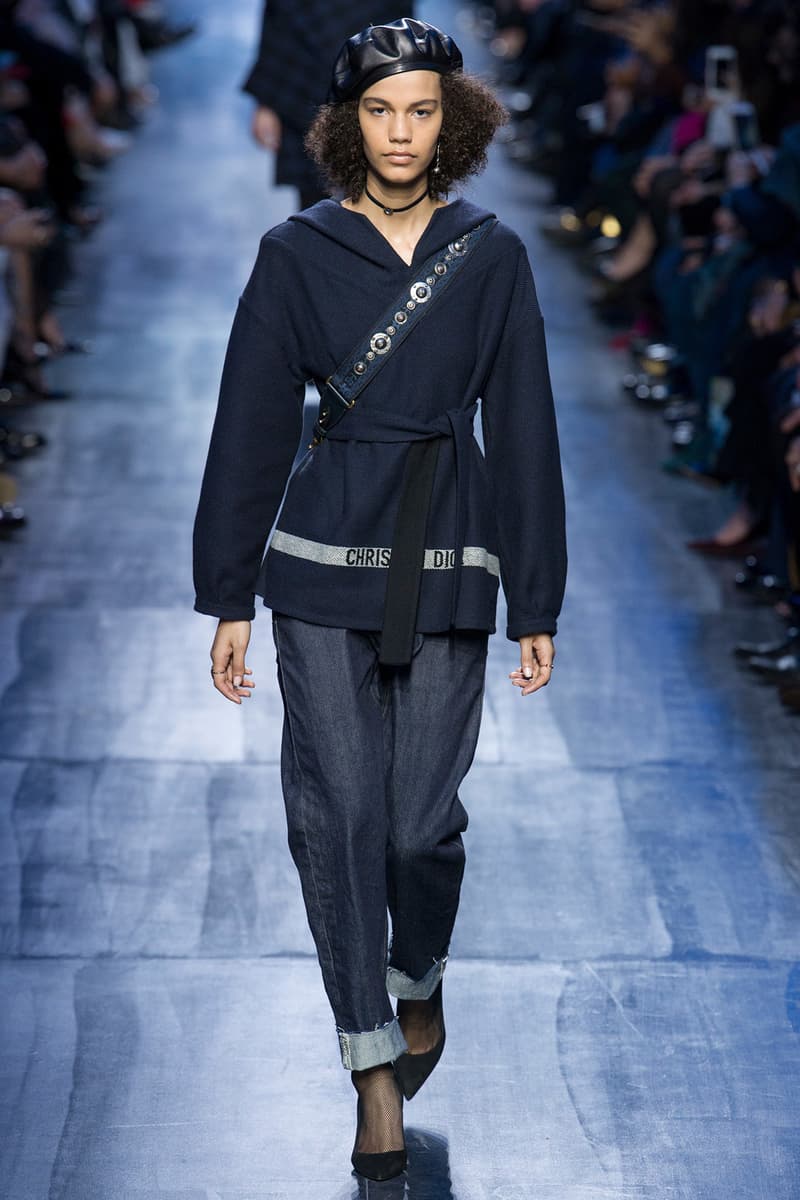 11 of 69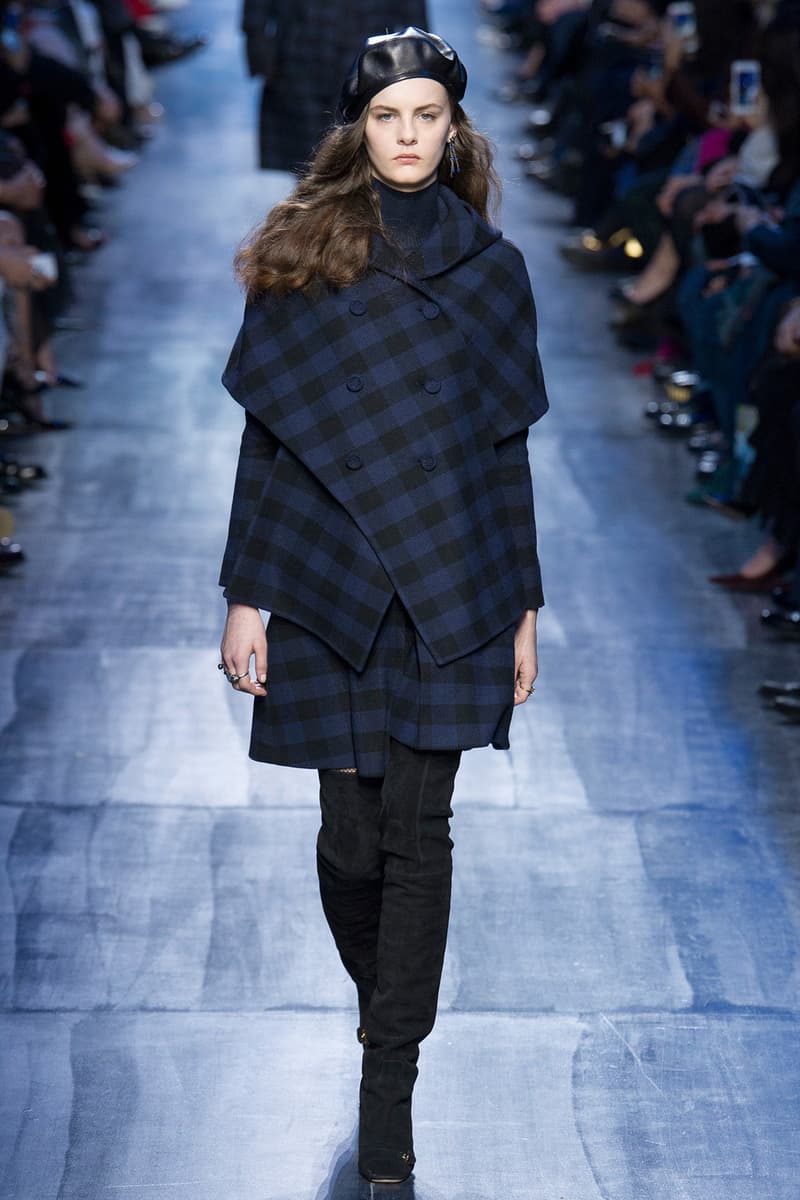 12 of 69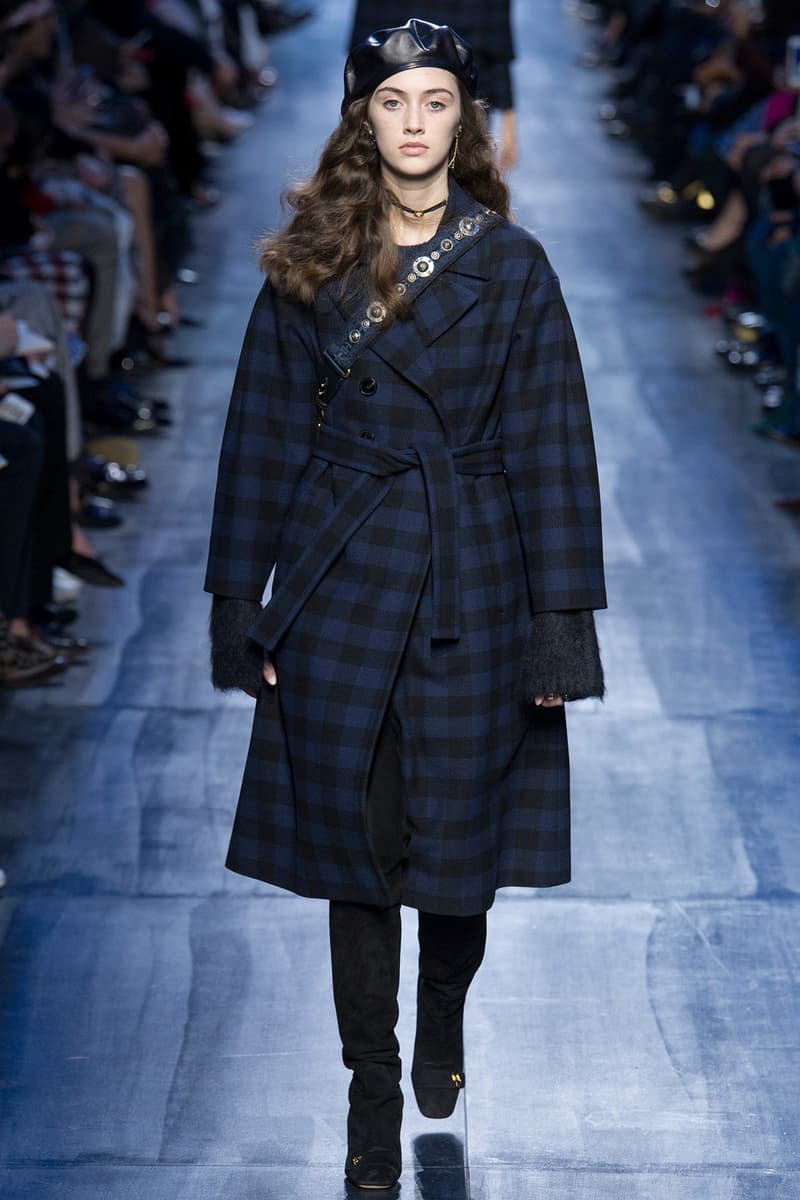 13 of 69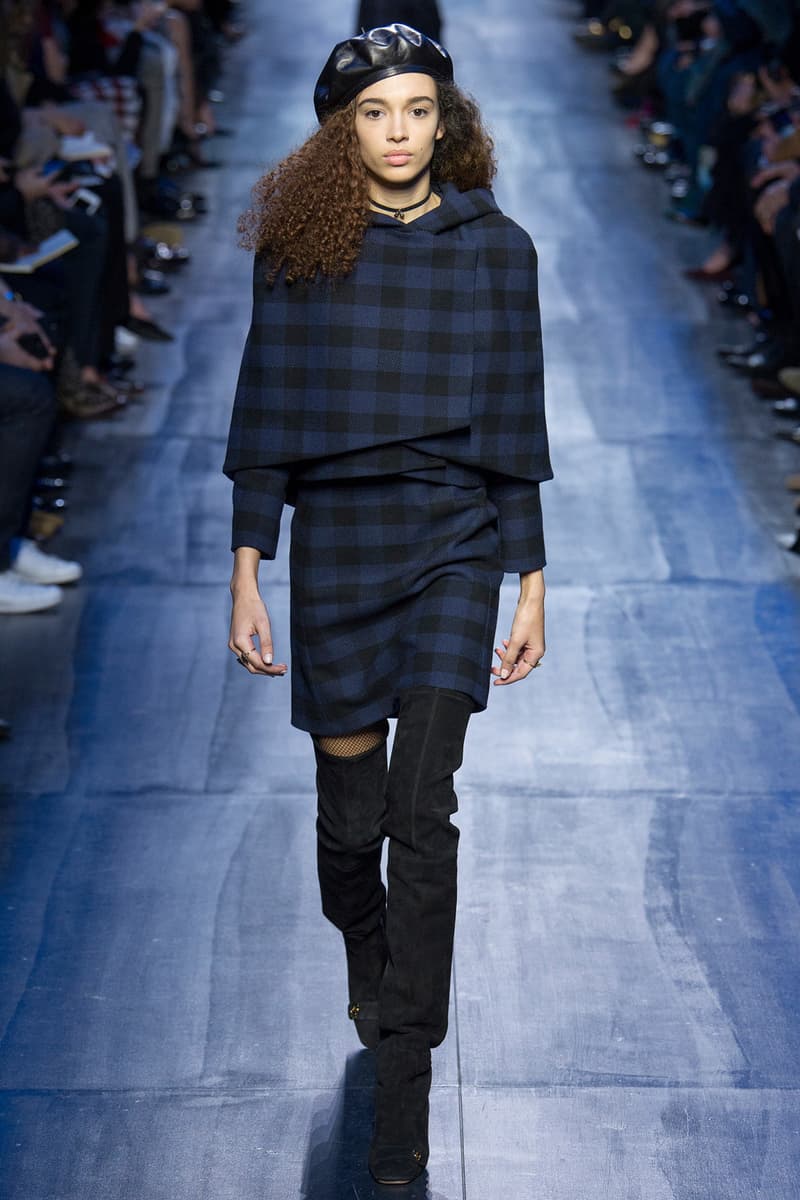 14 of 69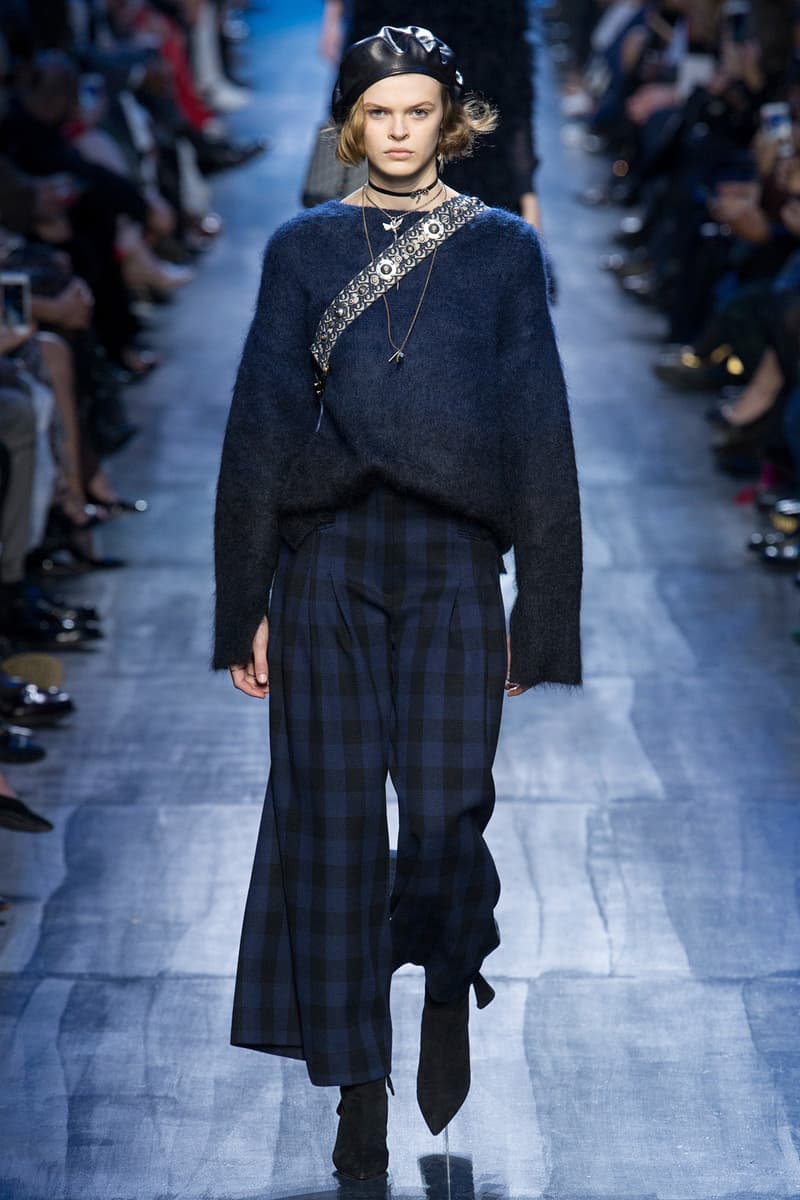 15 of 69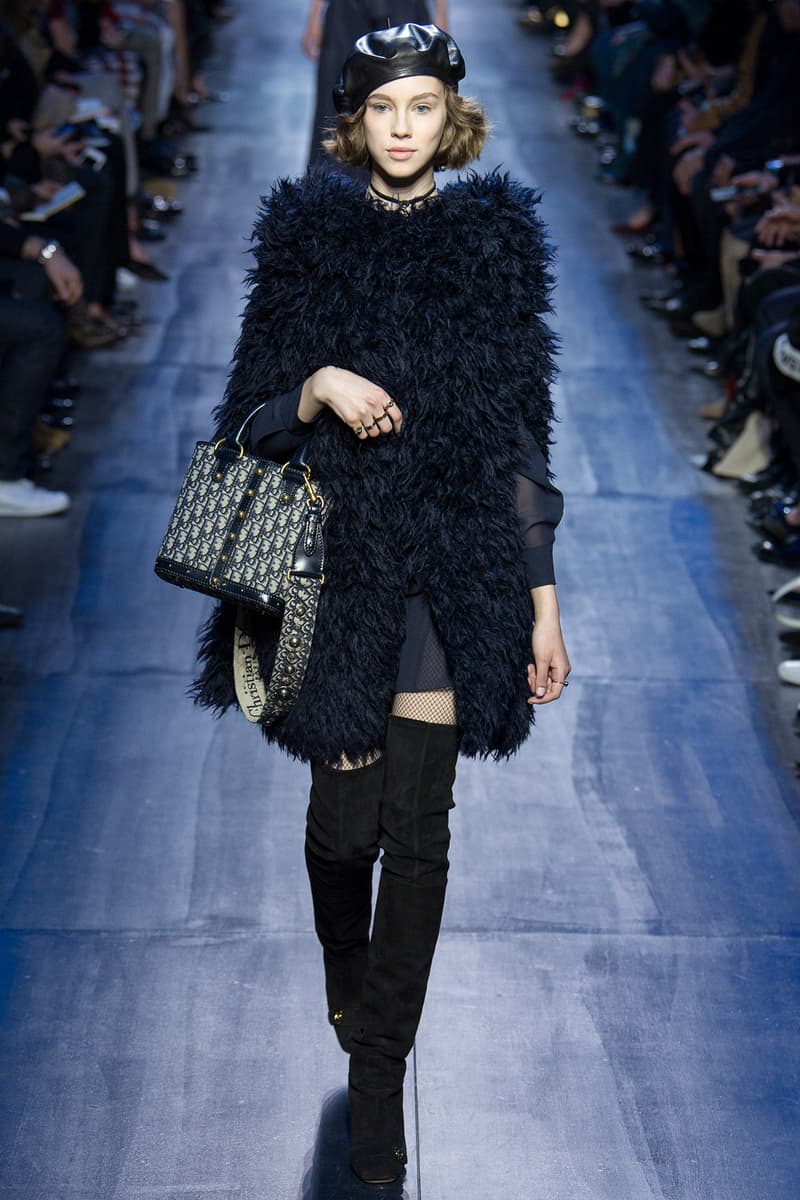 16 of 69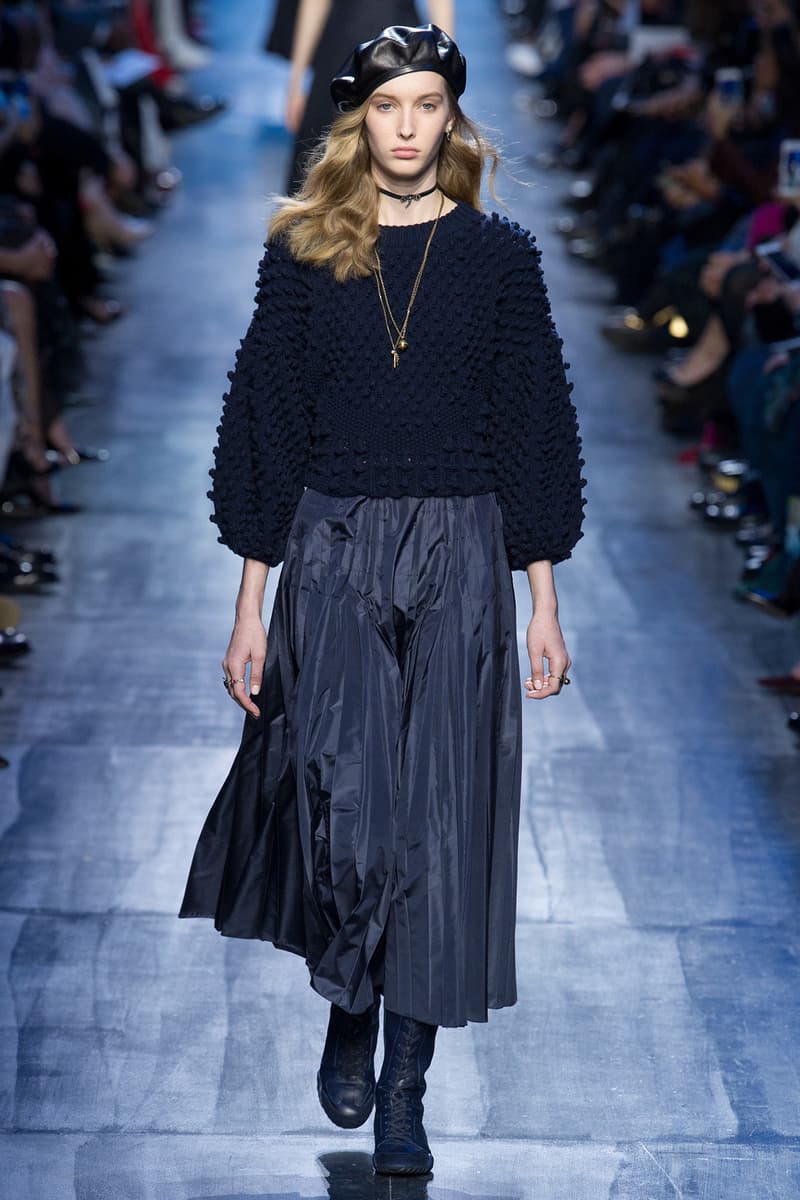 17 of 69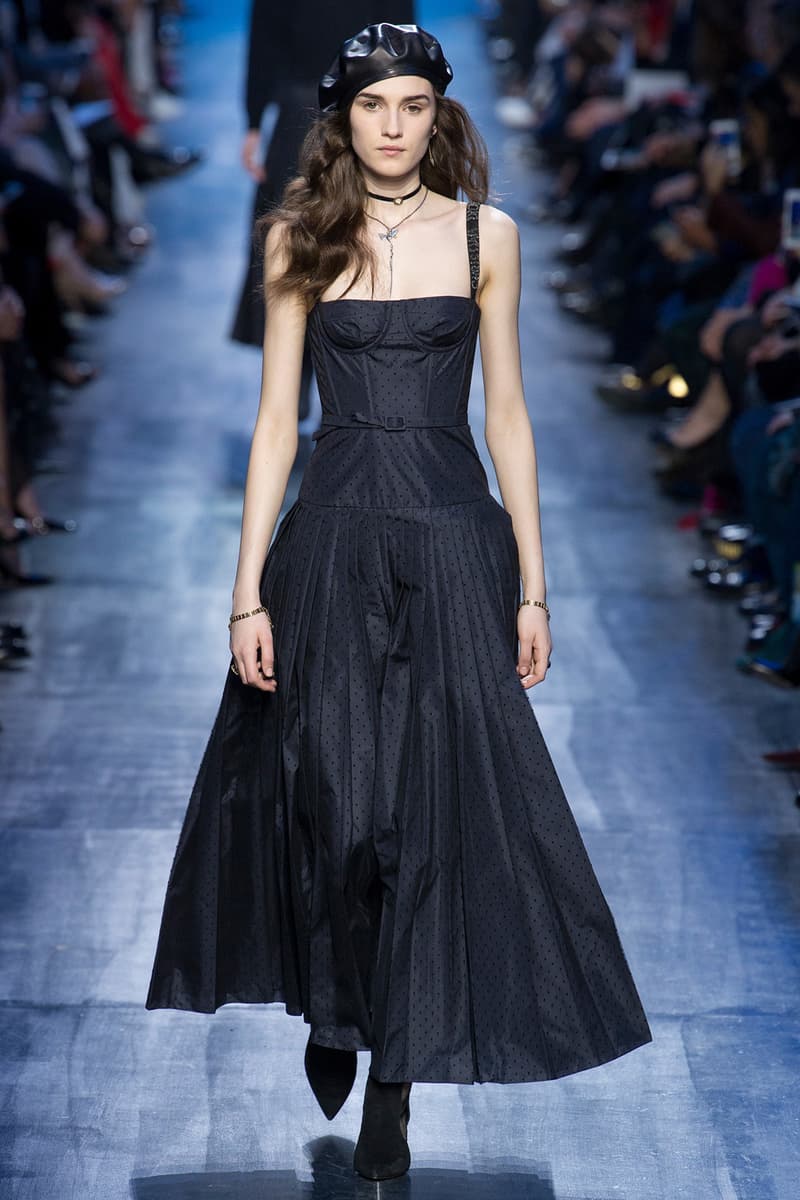 18 of 69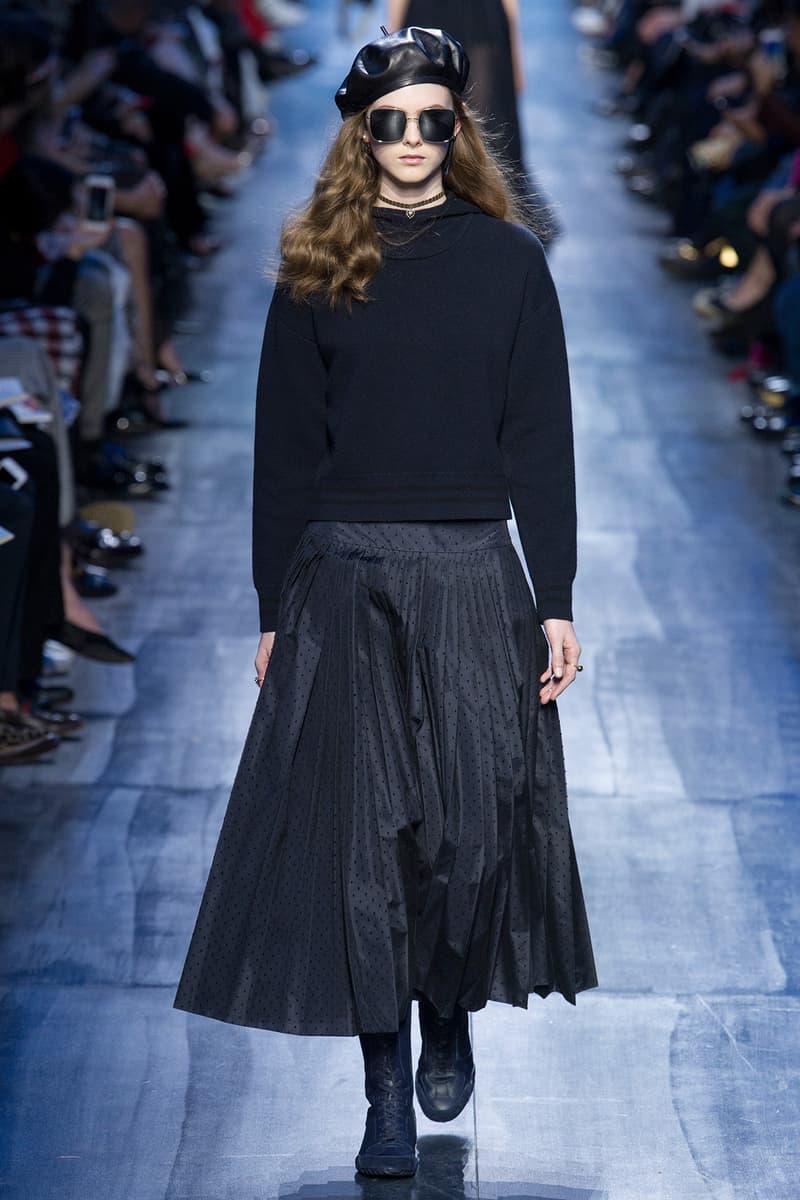 19 of 69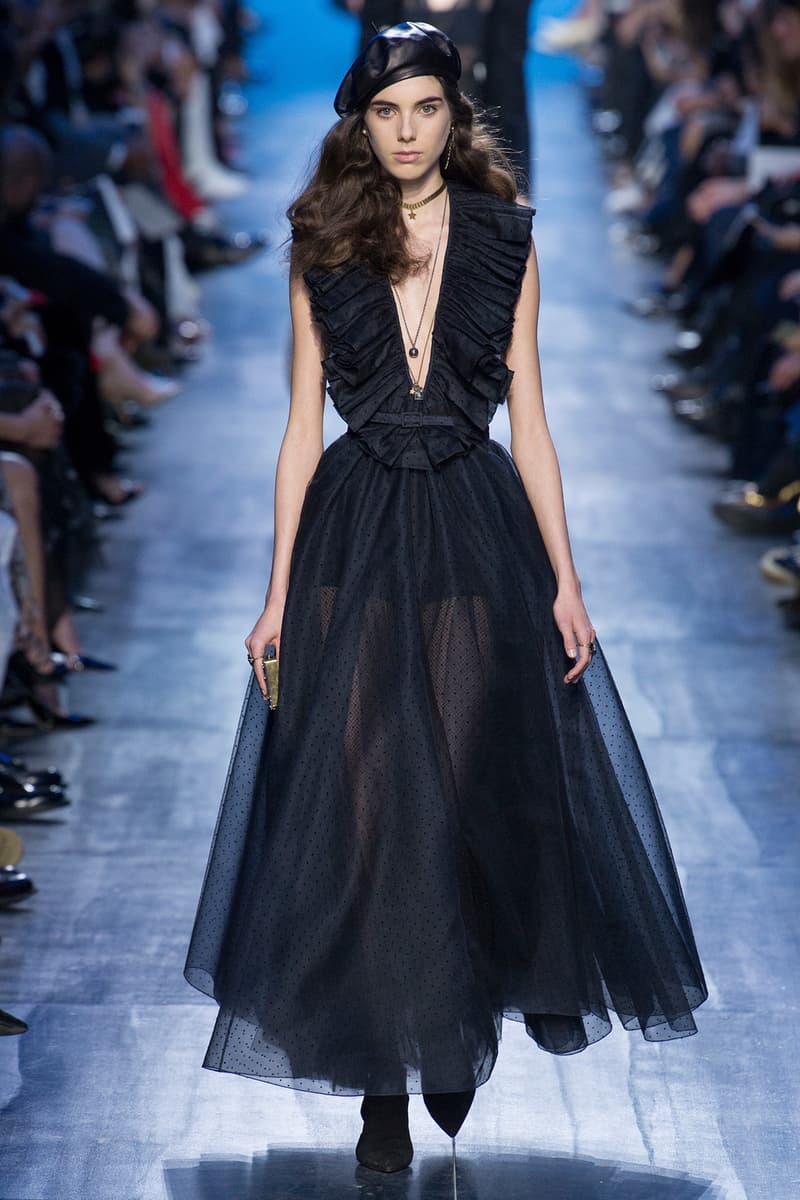 20 of 69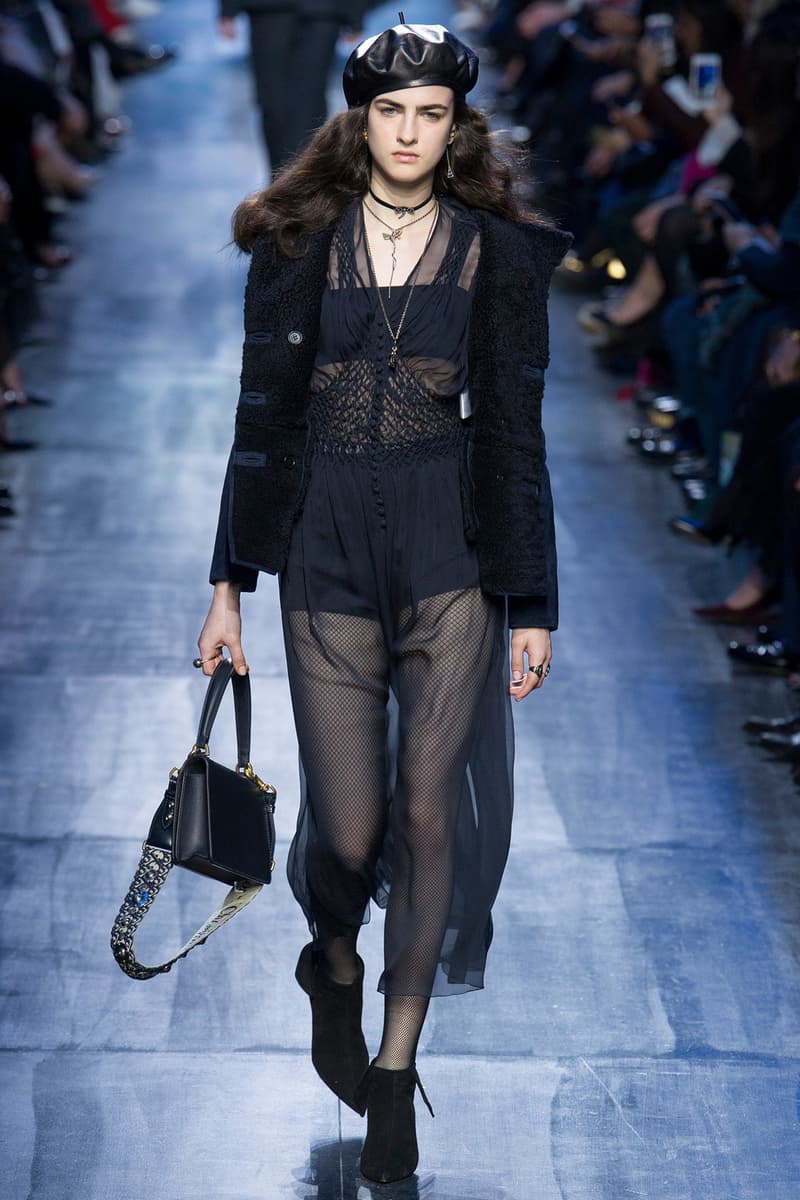 21 of 69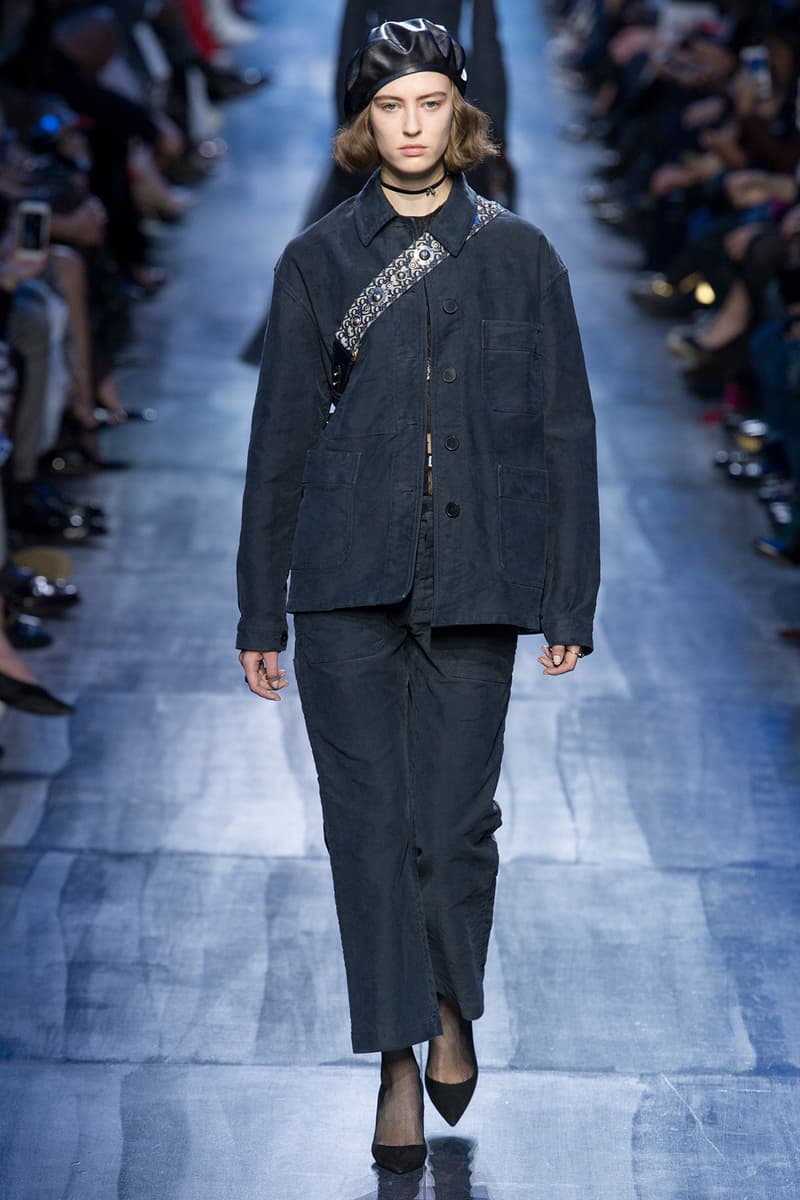 22 of 69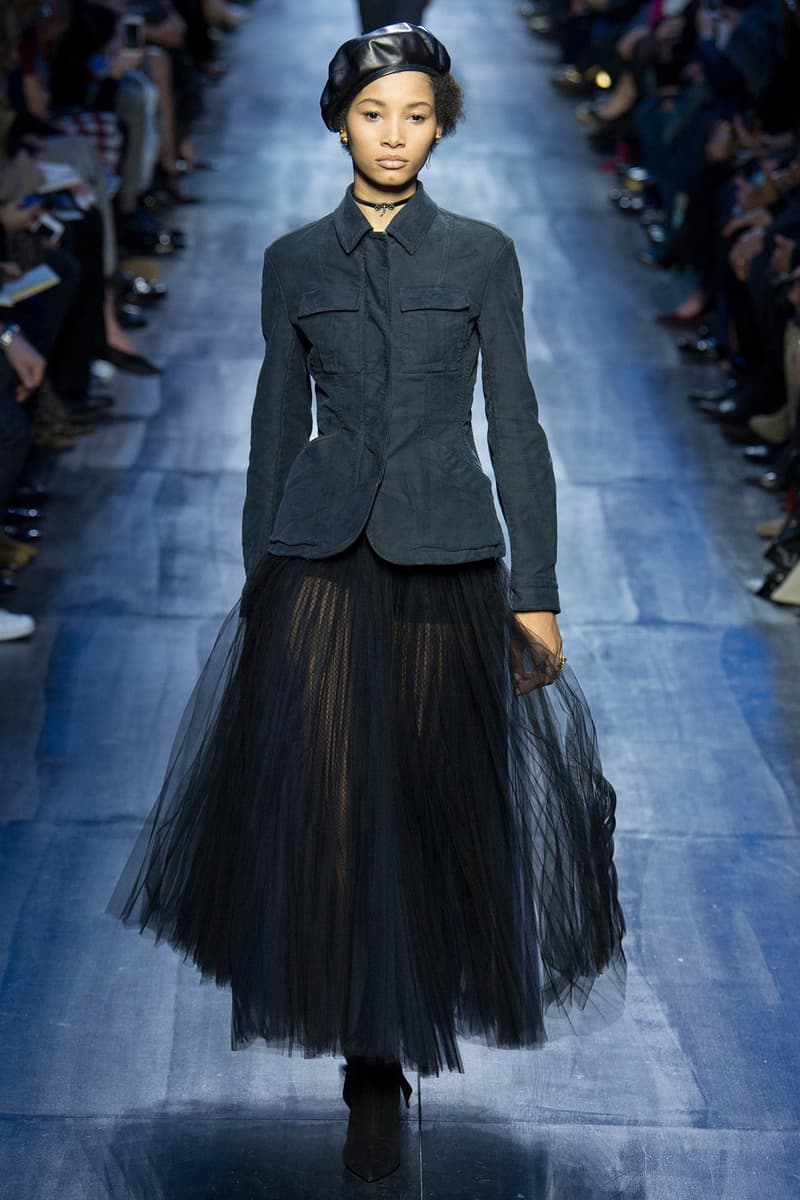 23 of 69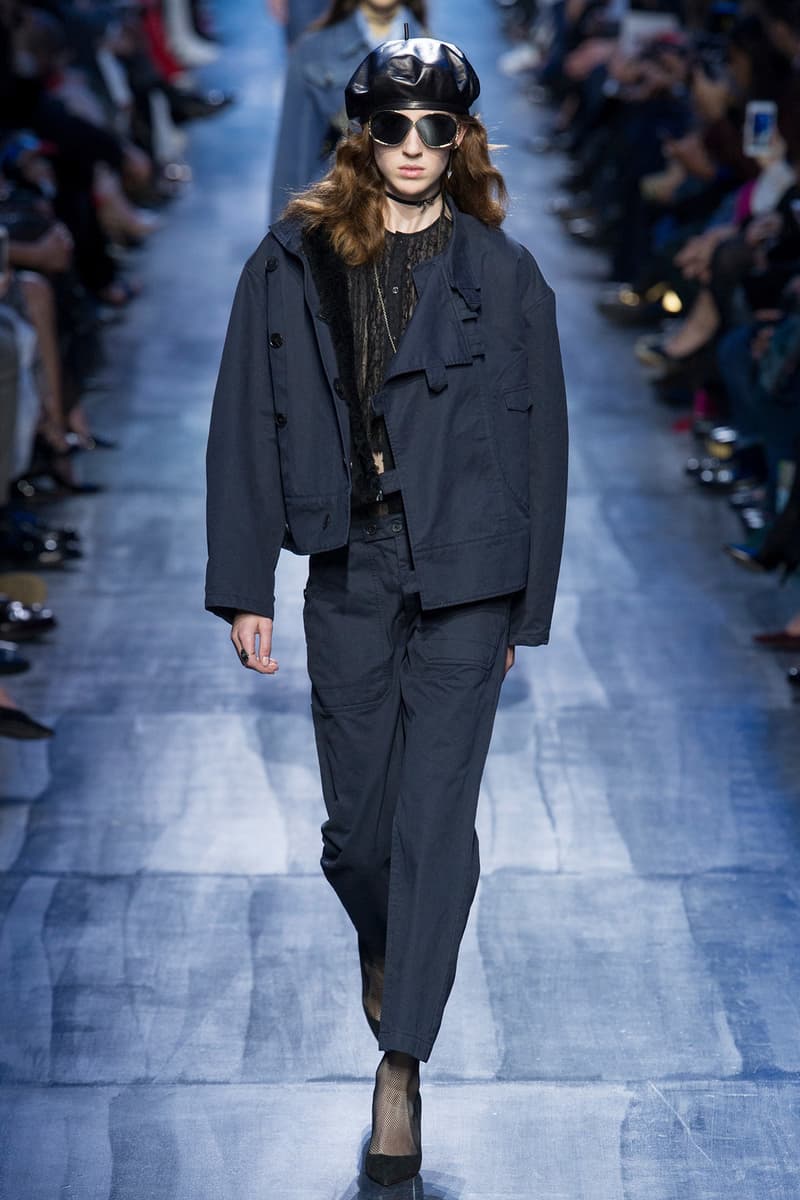 24 of 69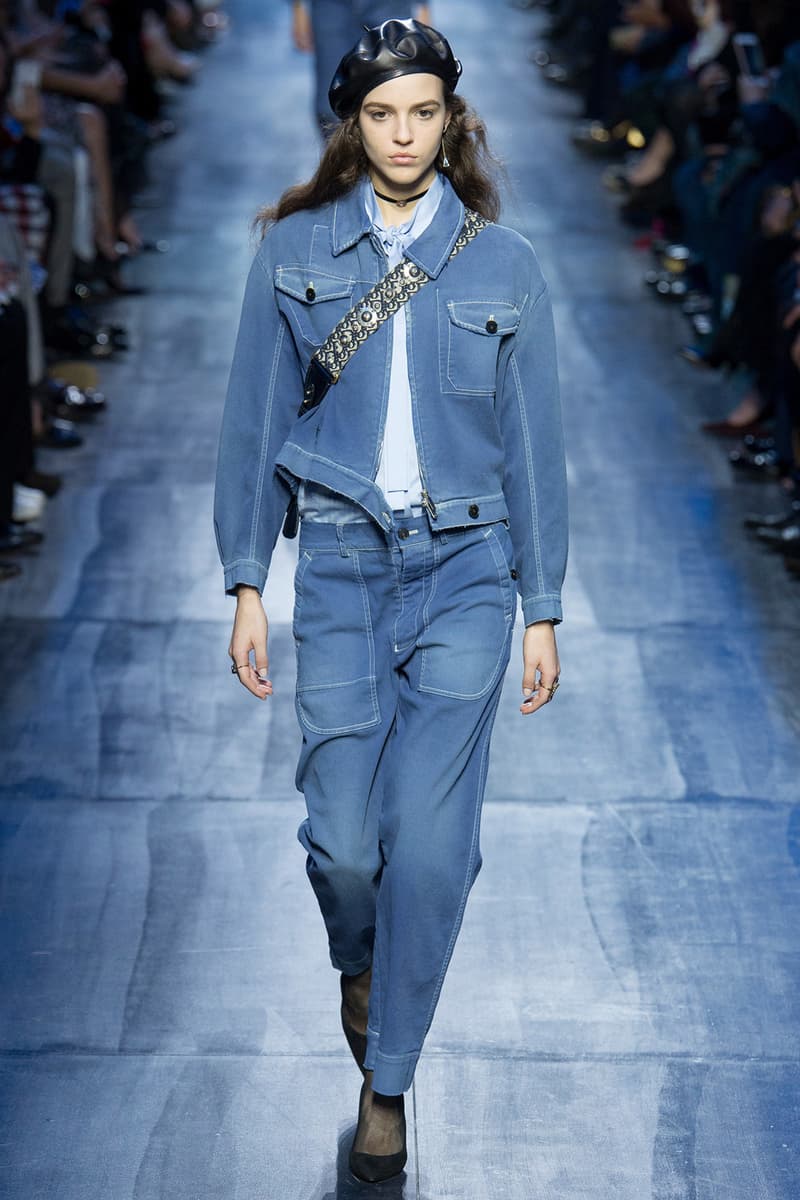 25 of 69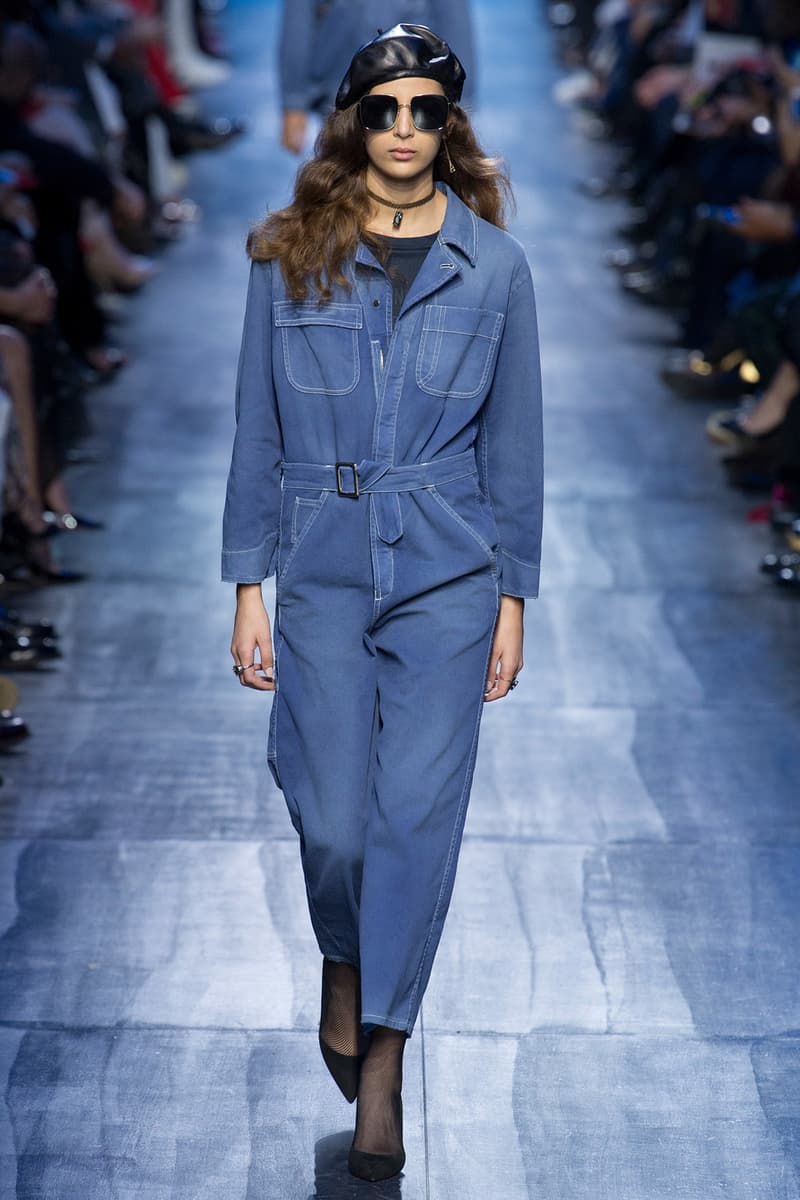 26 of 69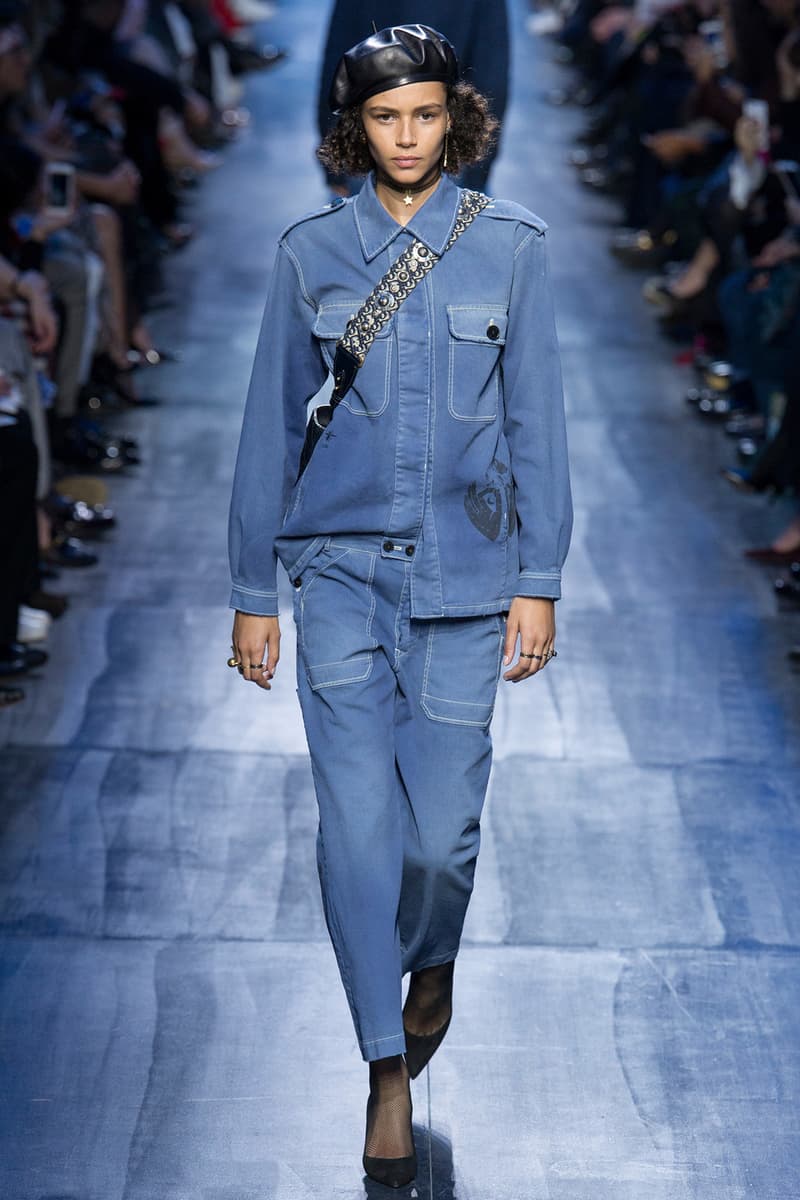 27 of 69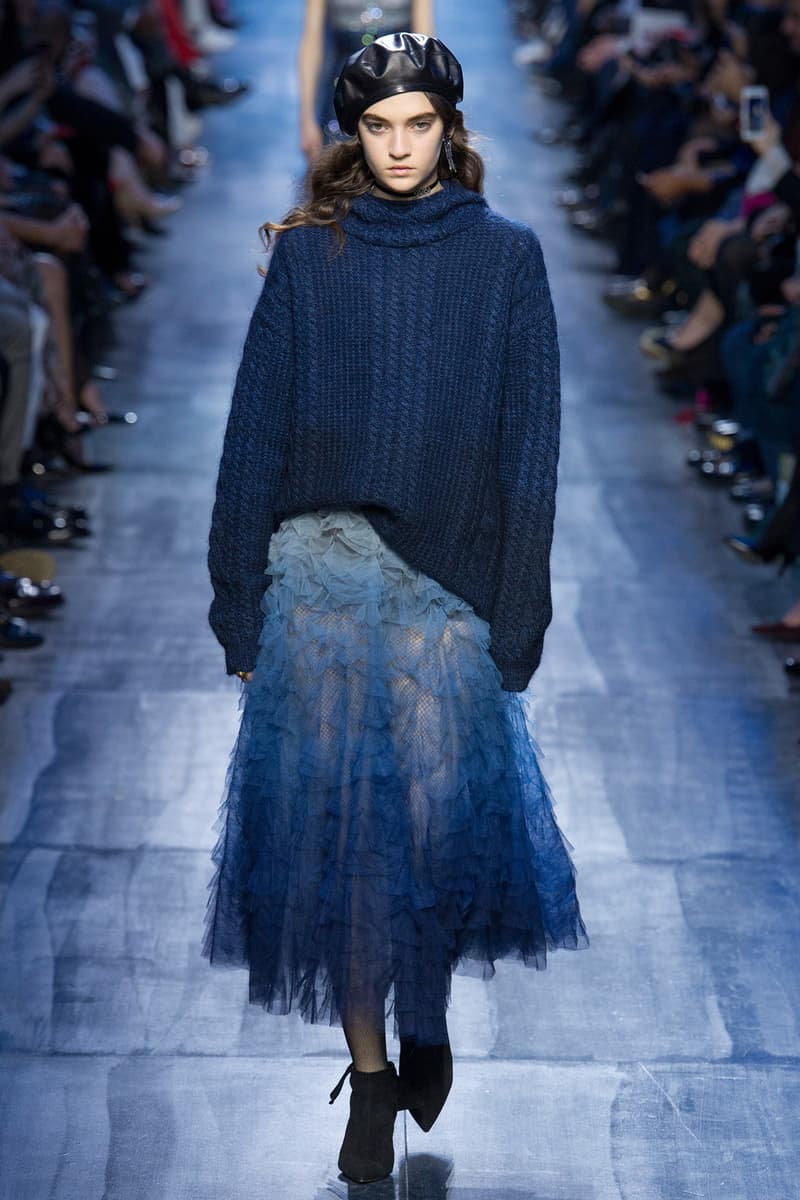 28 of 69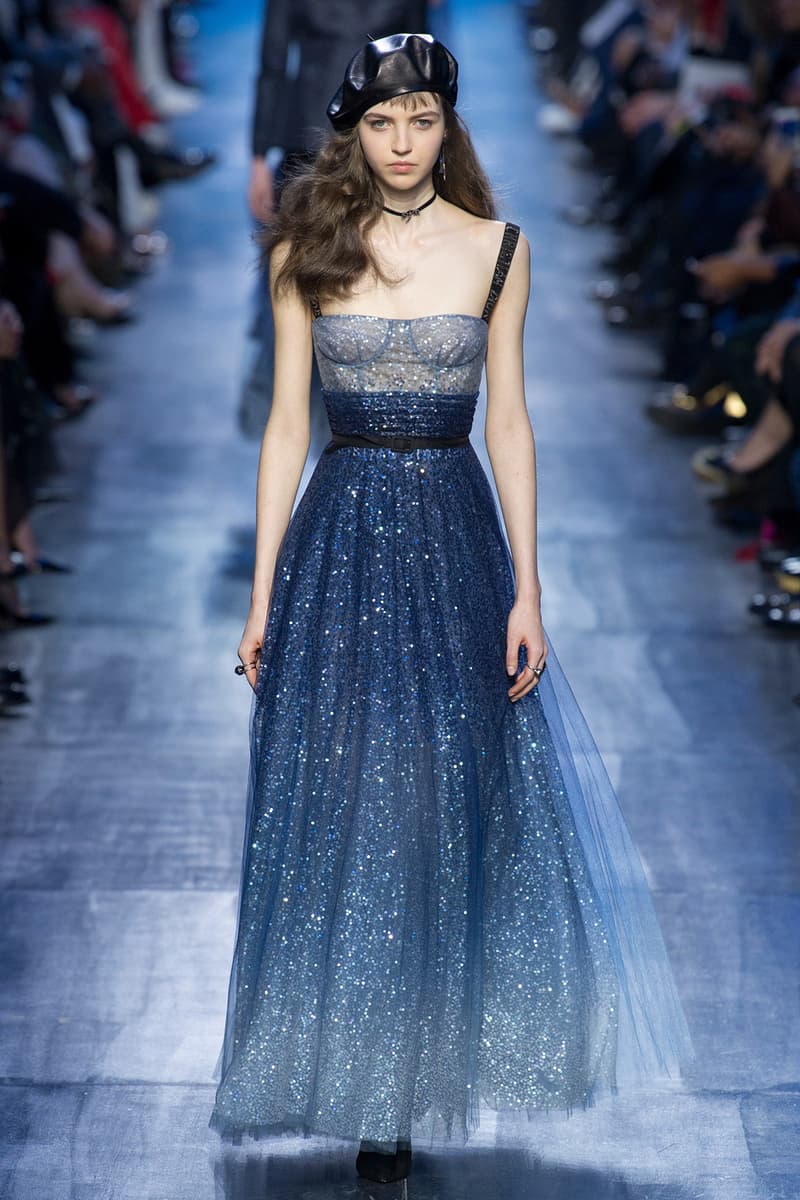 29 of 69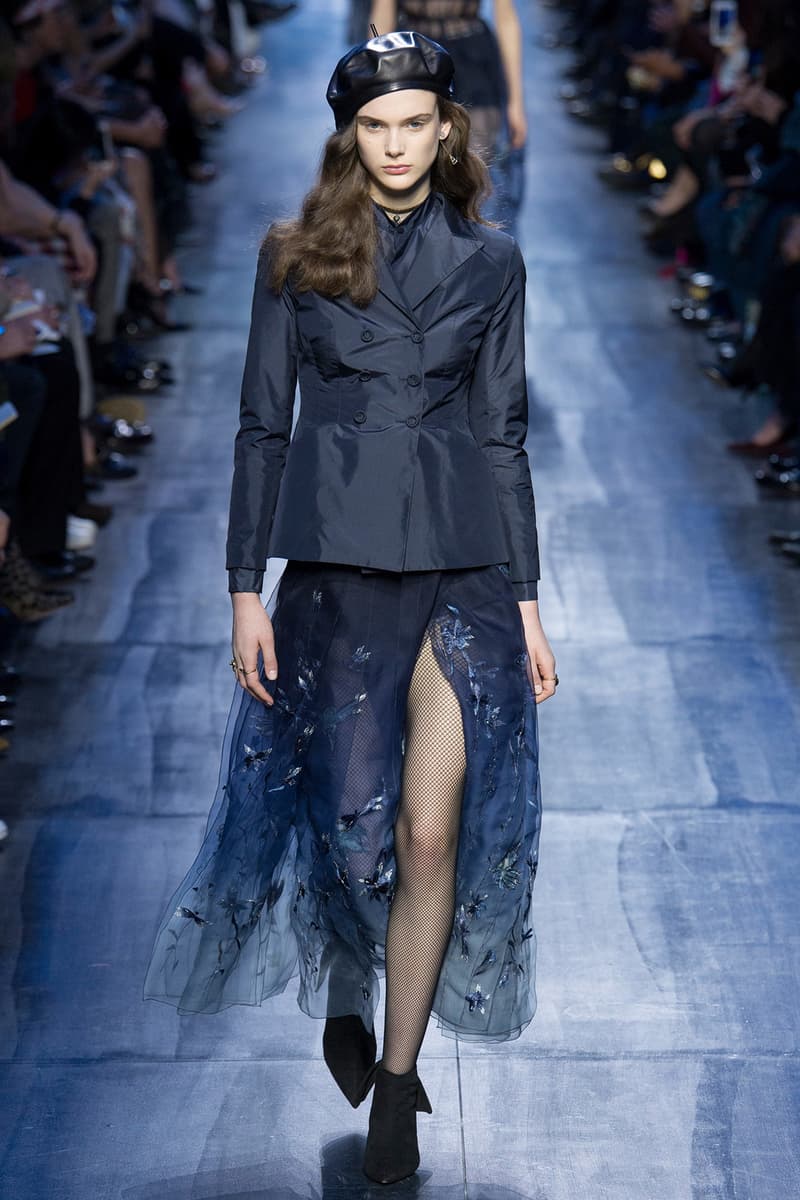 30 of 69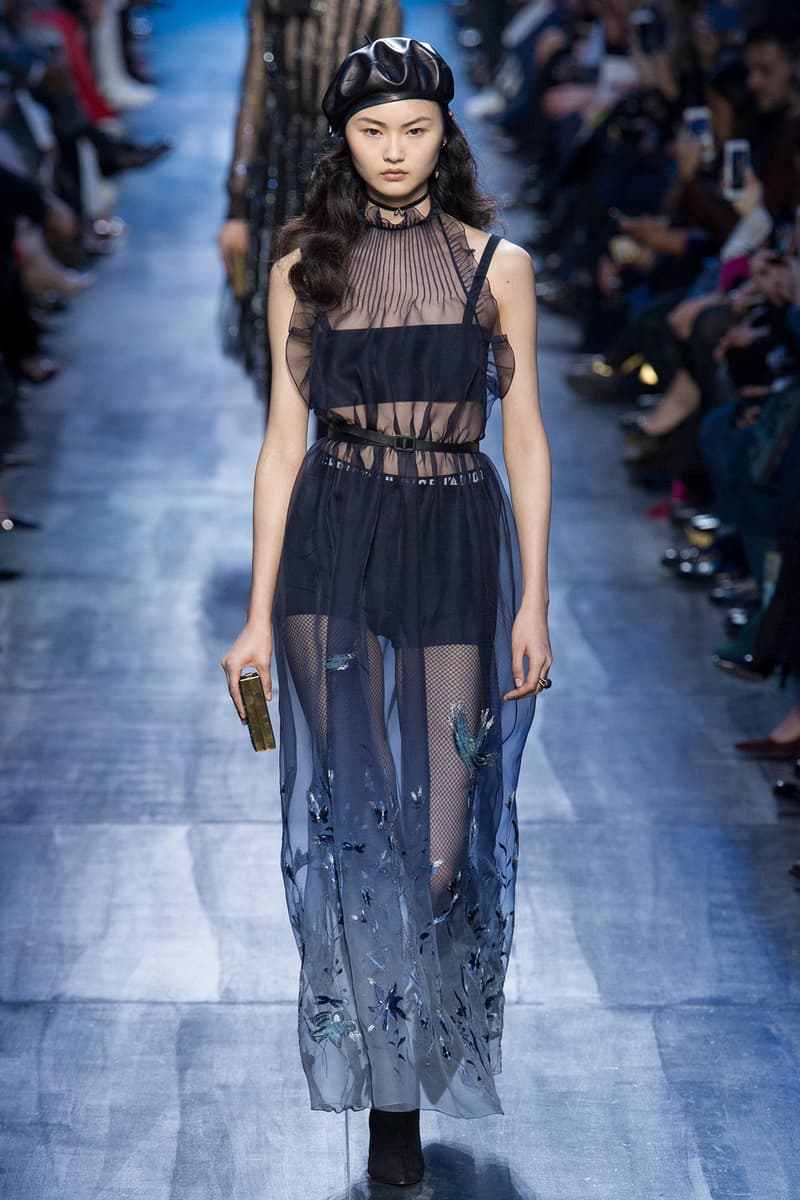 31 of 69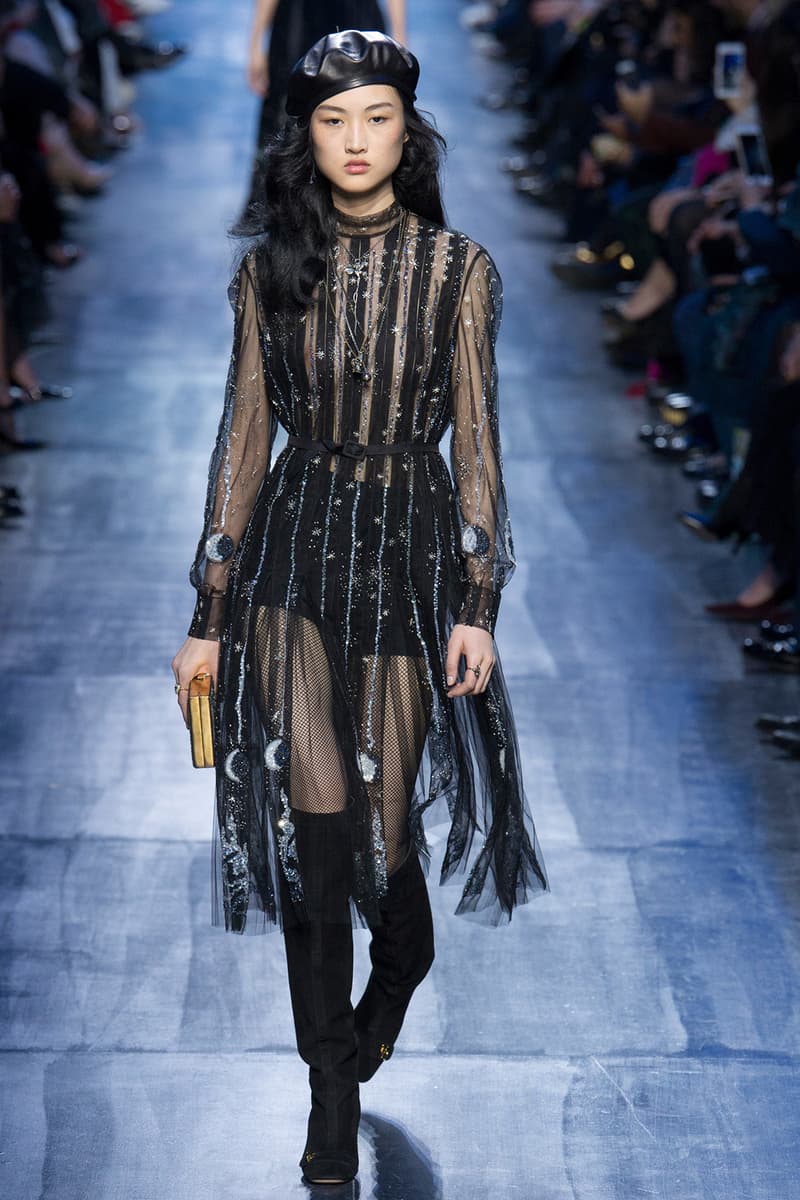 32 of 69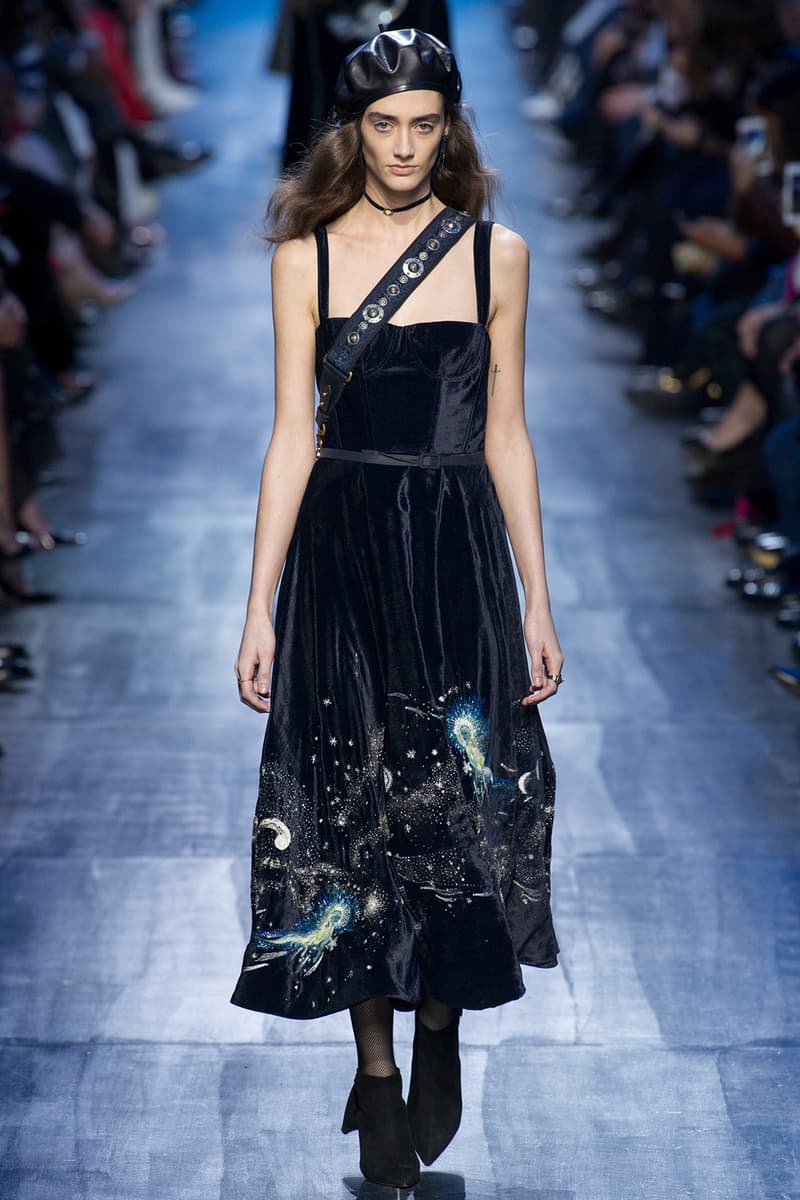 33 of 69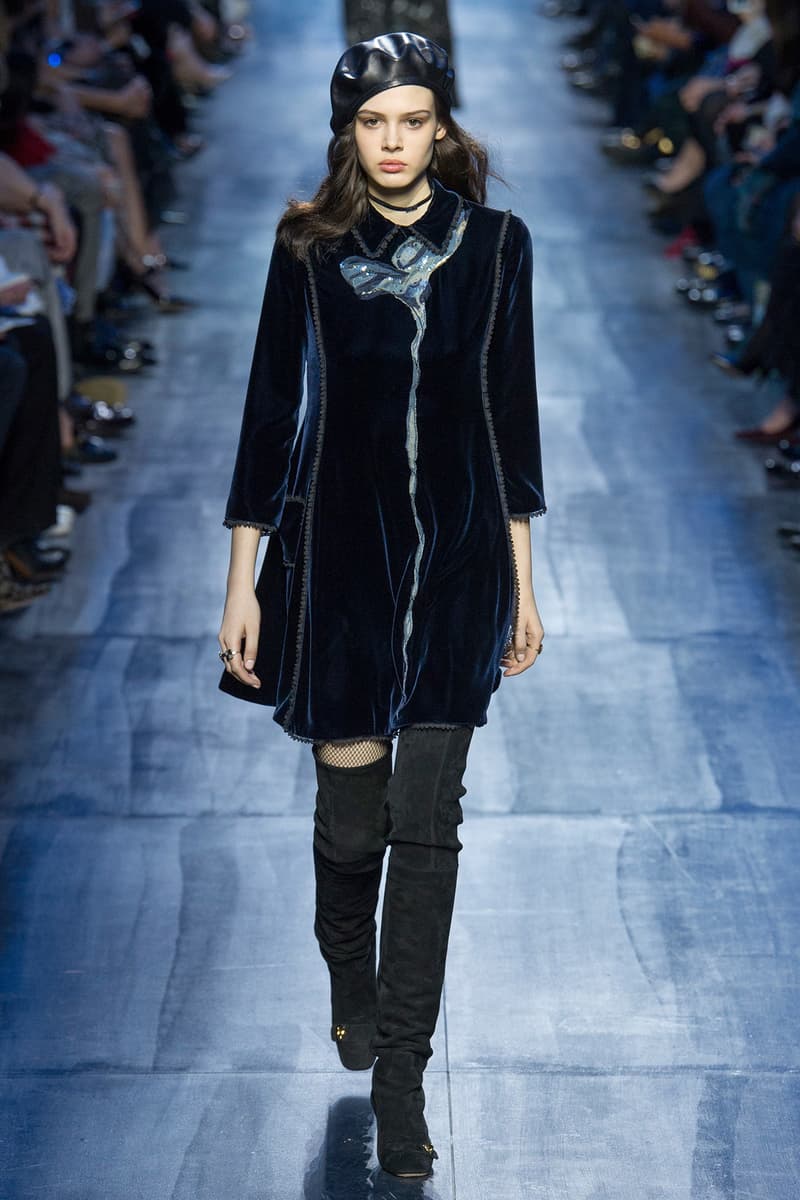 34 of 69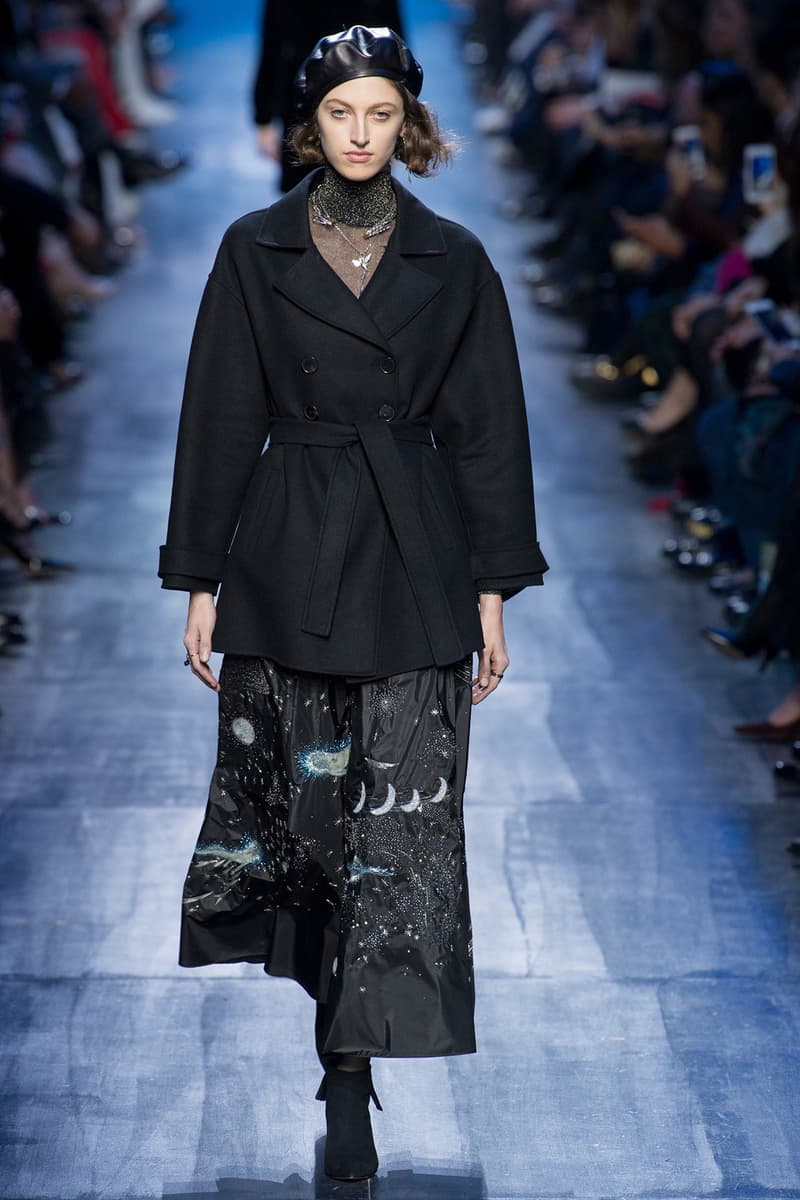 35 of 69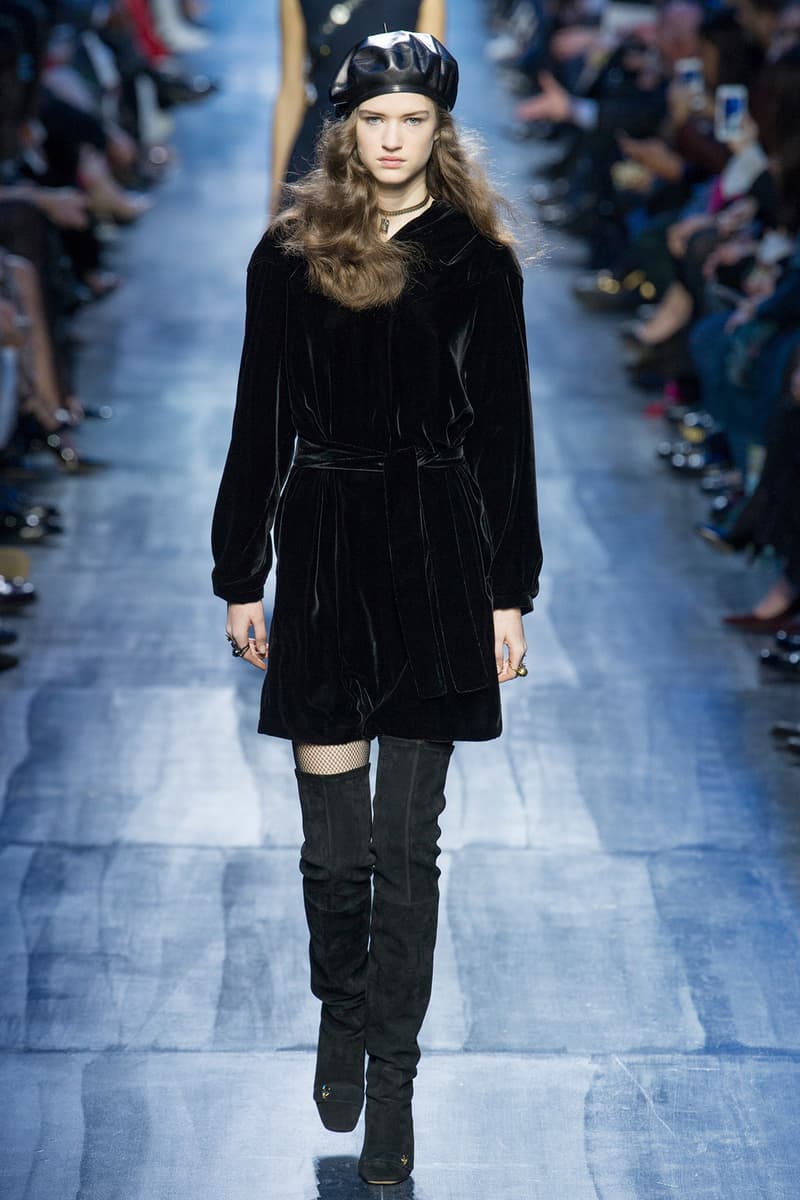 36 of 69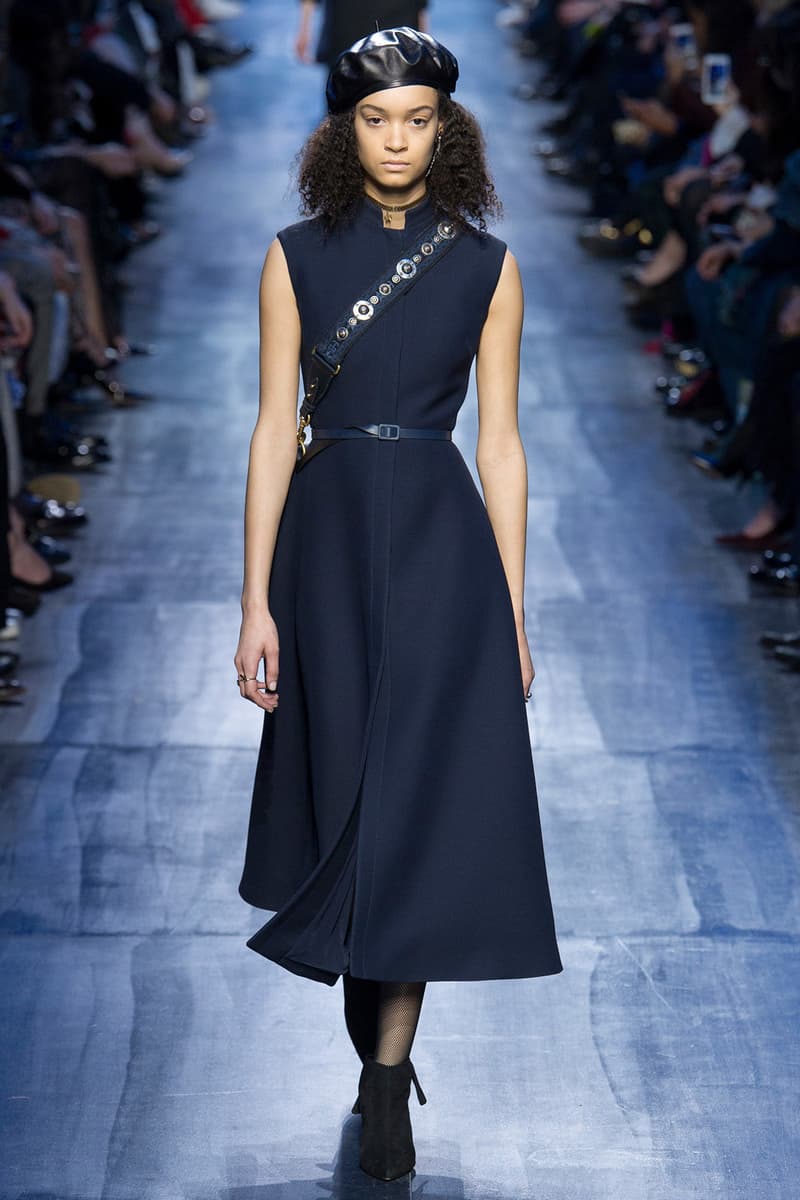 37 of 69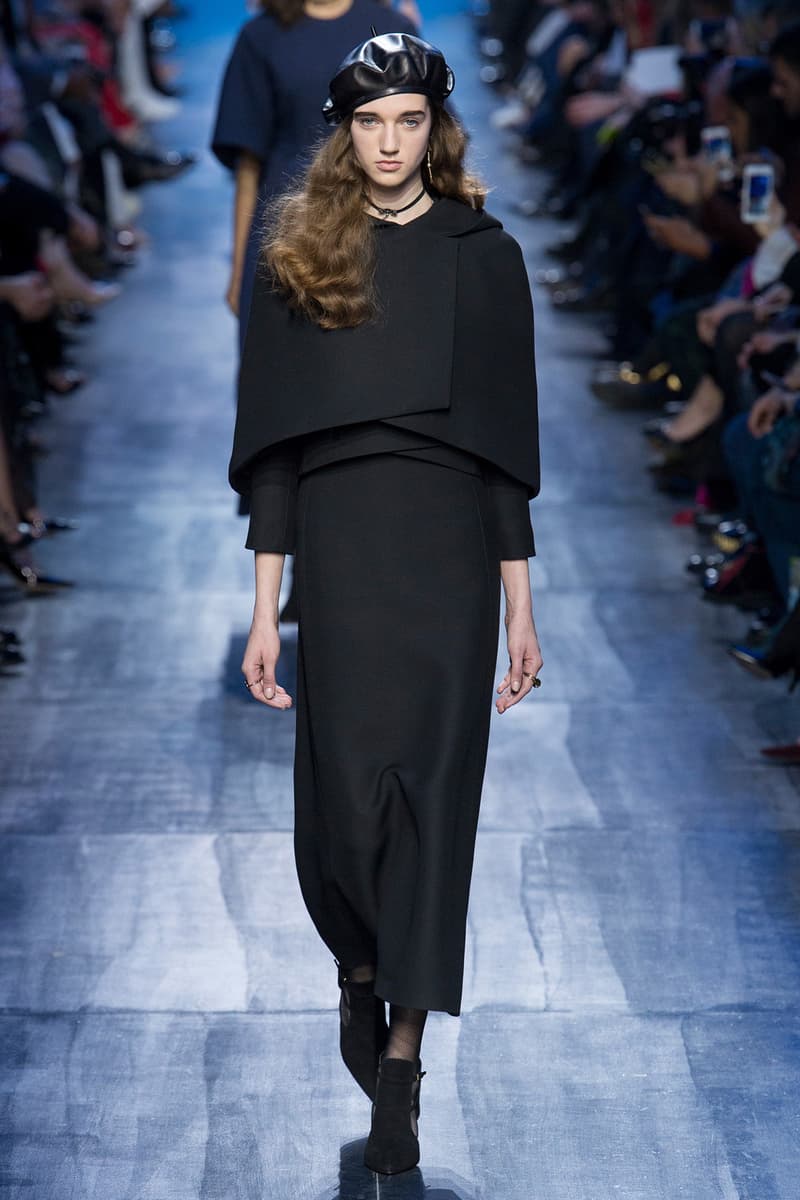 38 of 69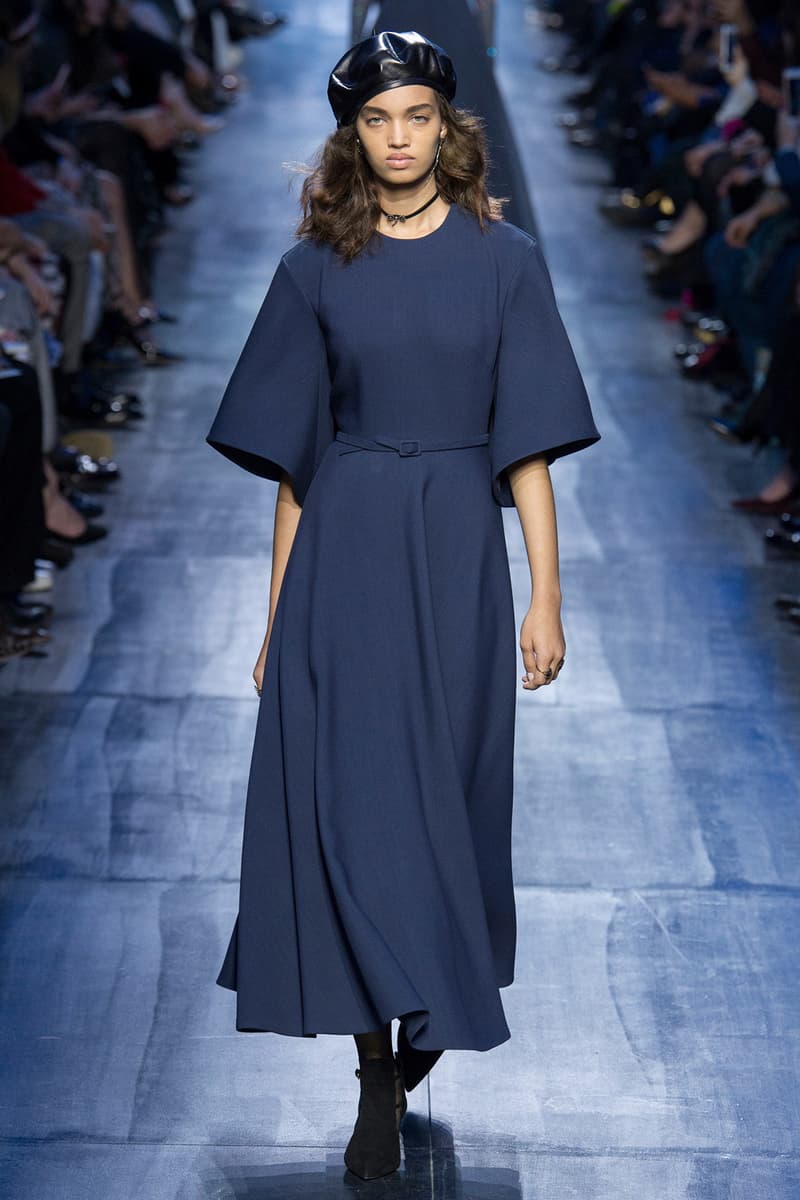 39 of 69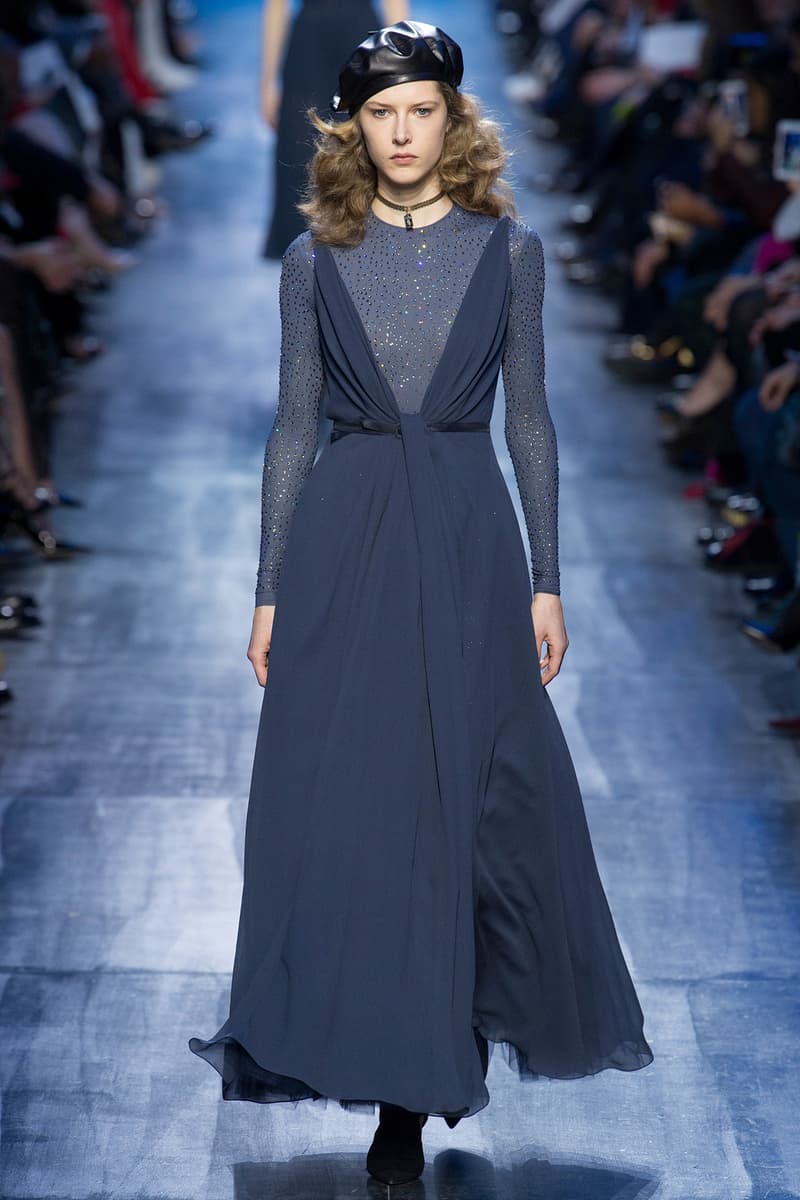 40 of 69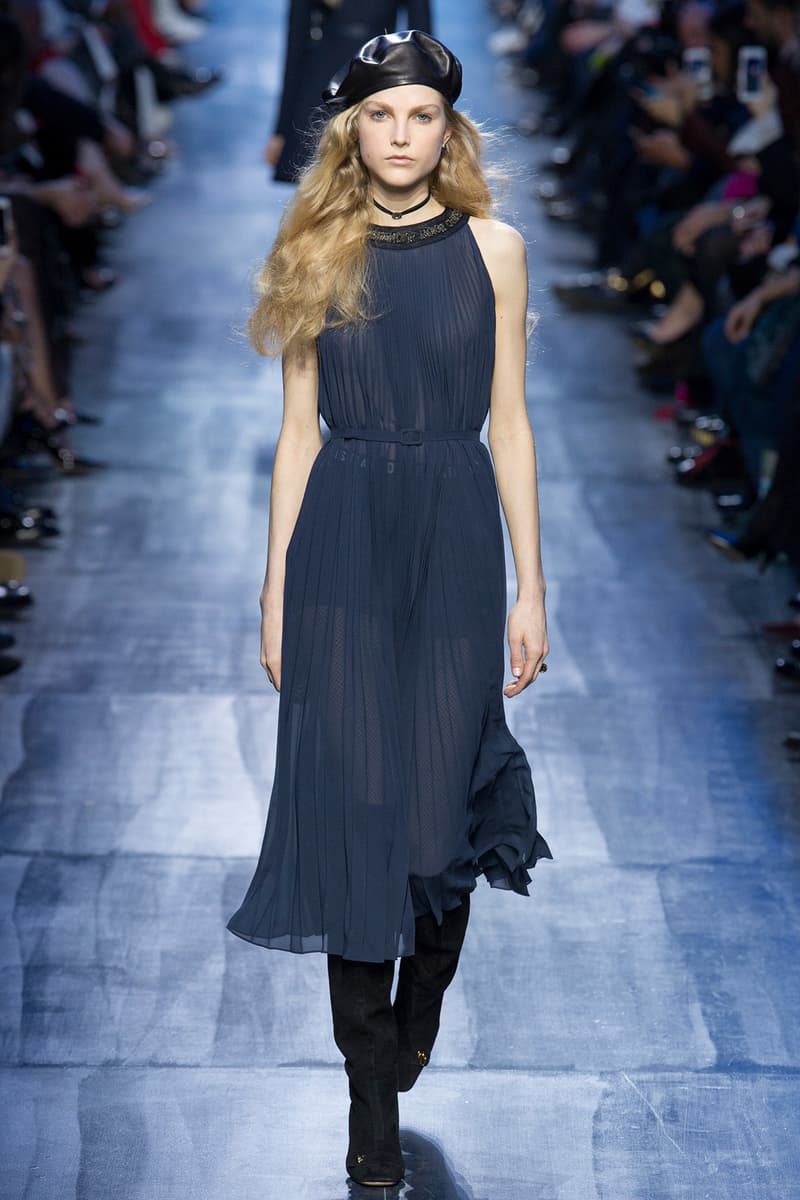 41 of 69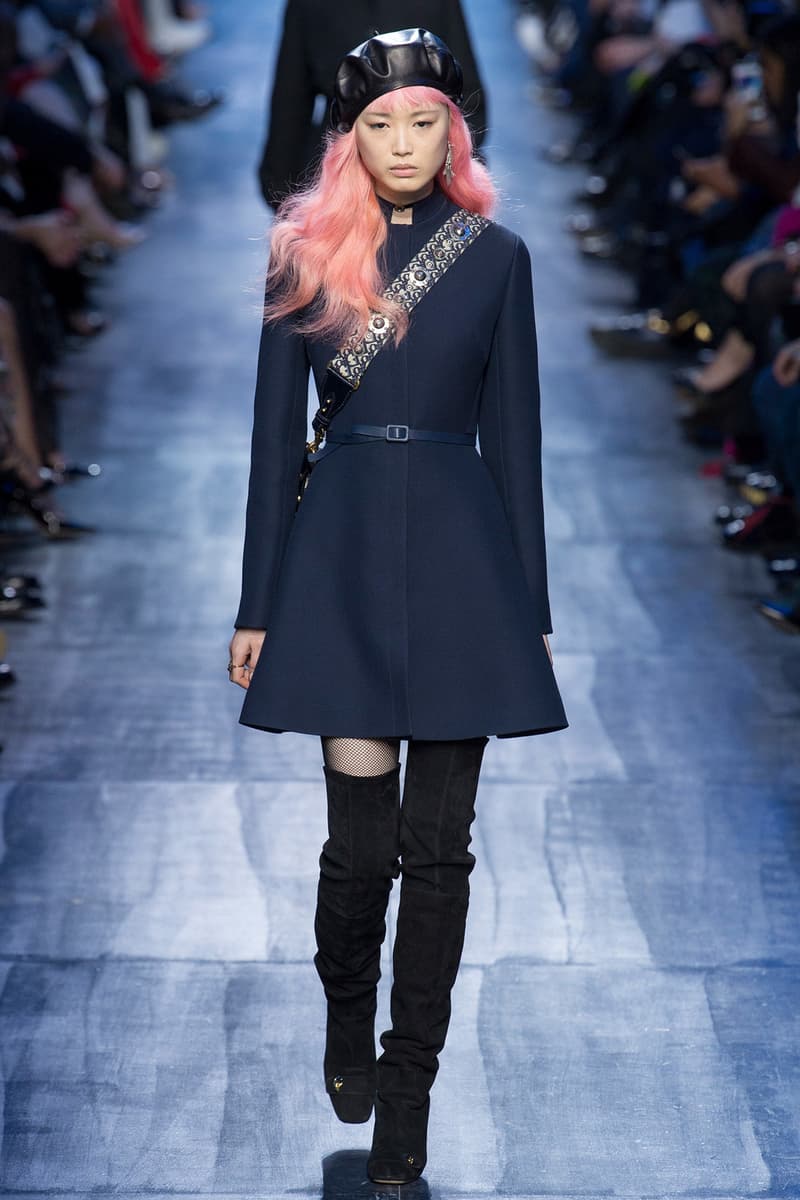 42 of 69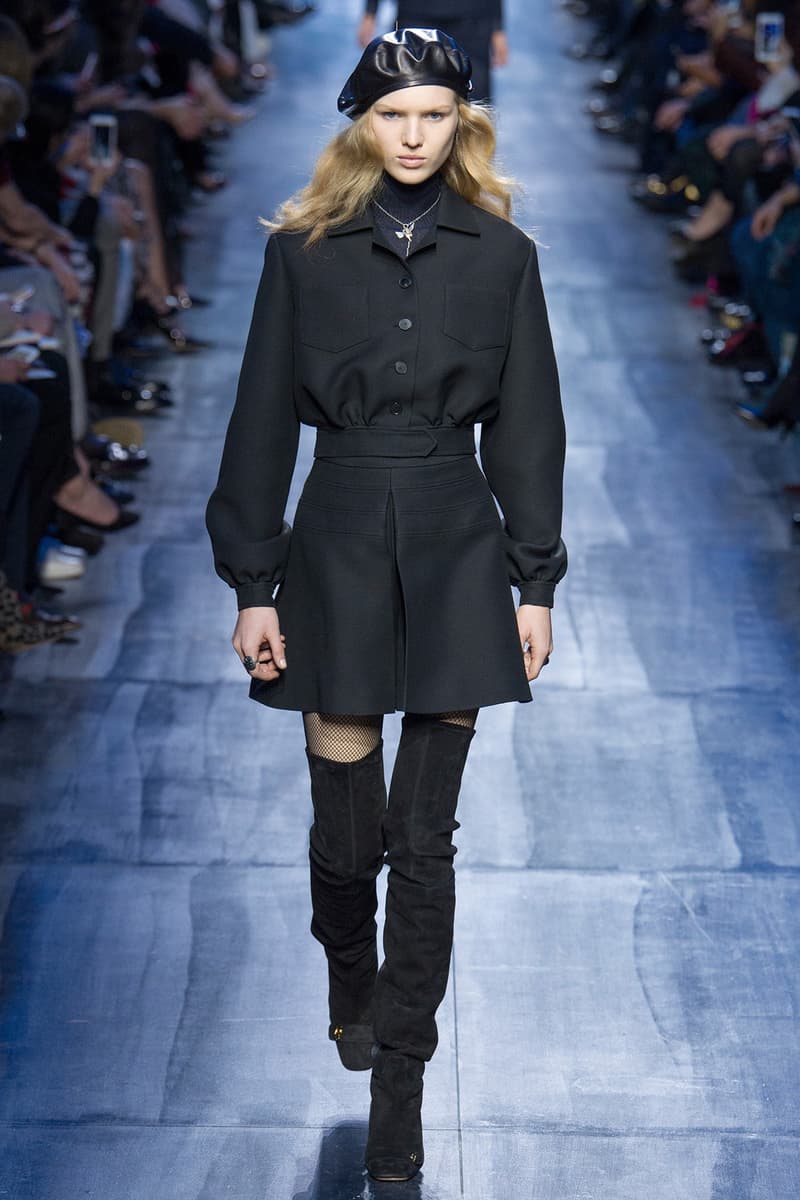 43 of 69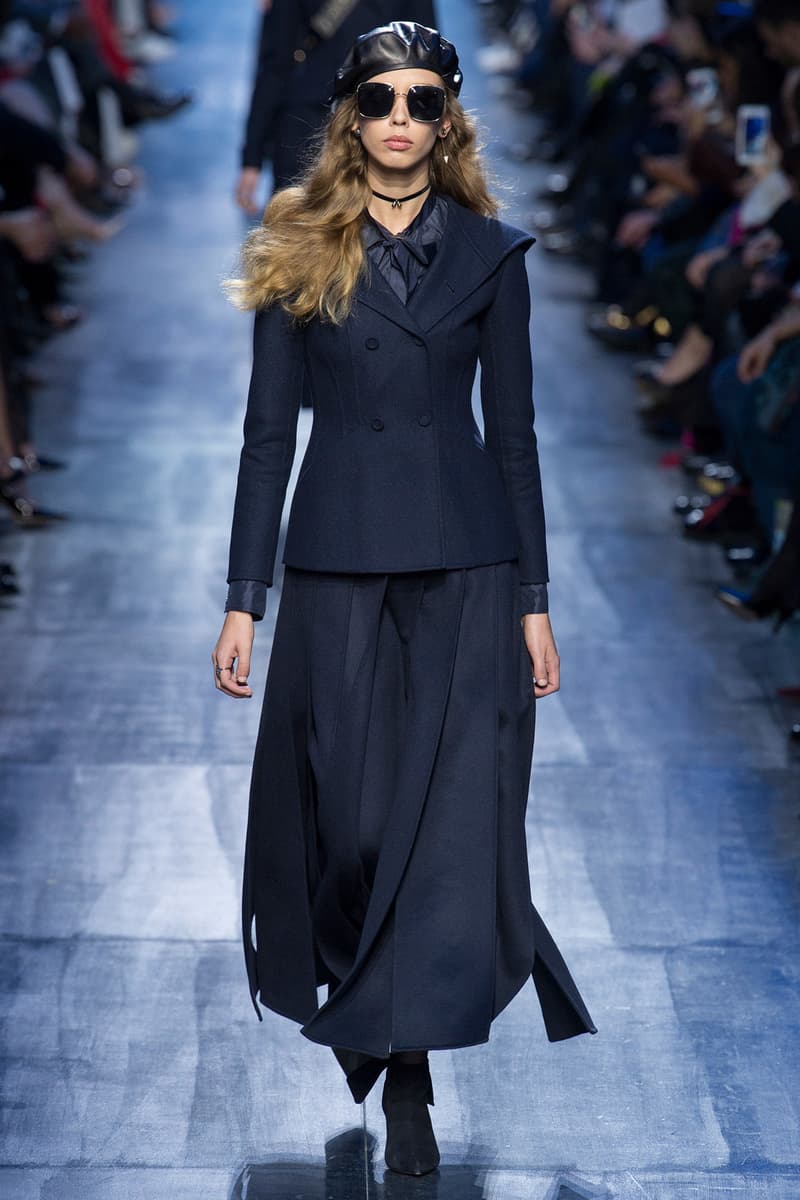 44 of 69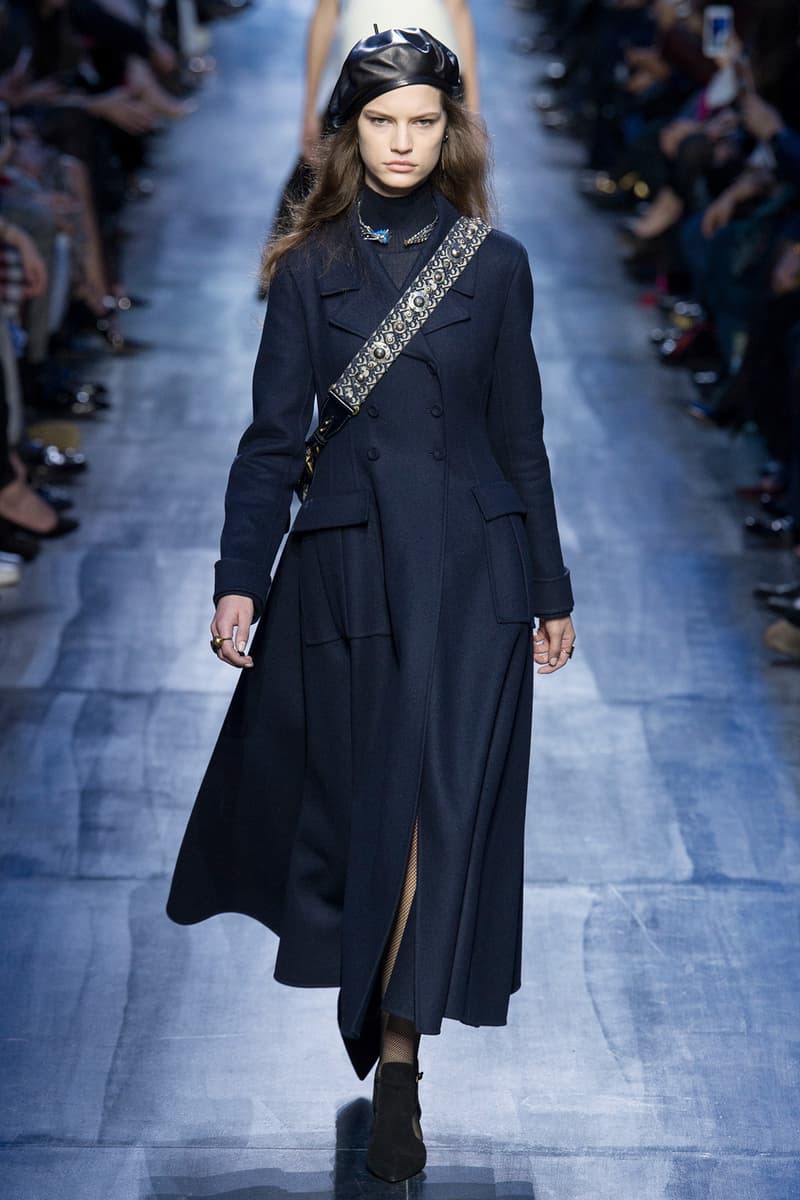 45 of 69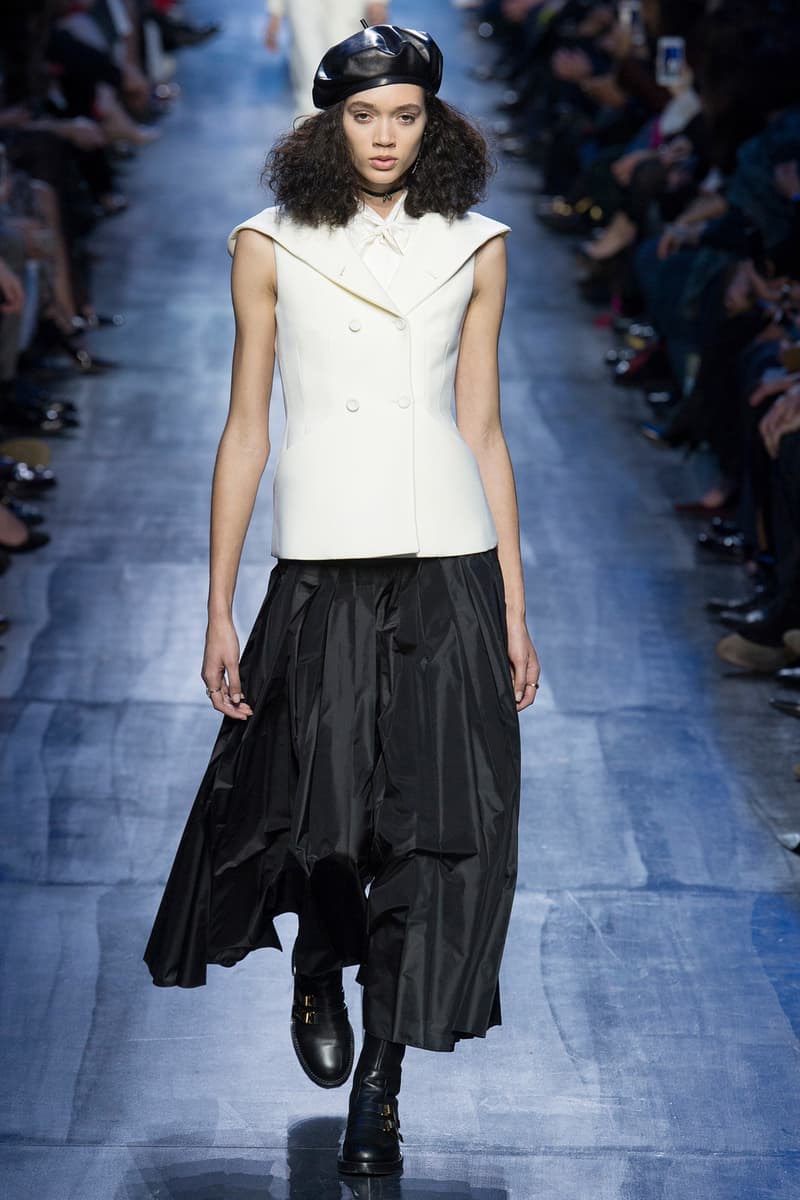 46 of 69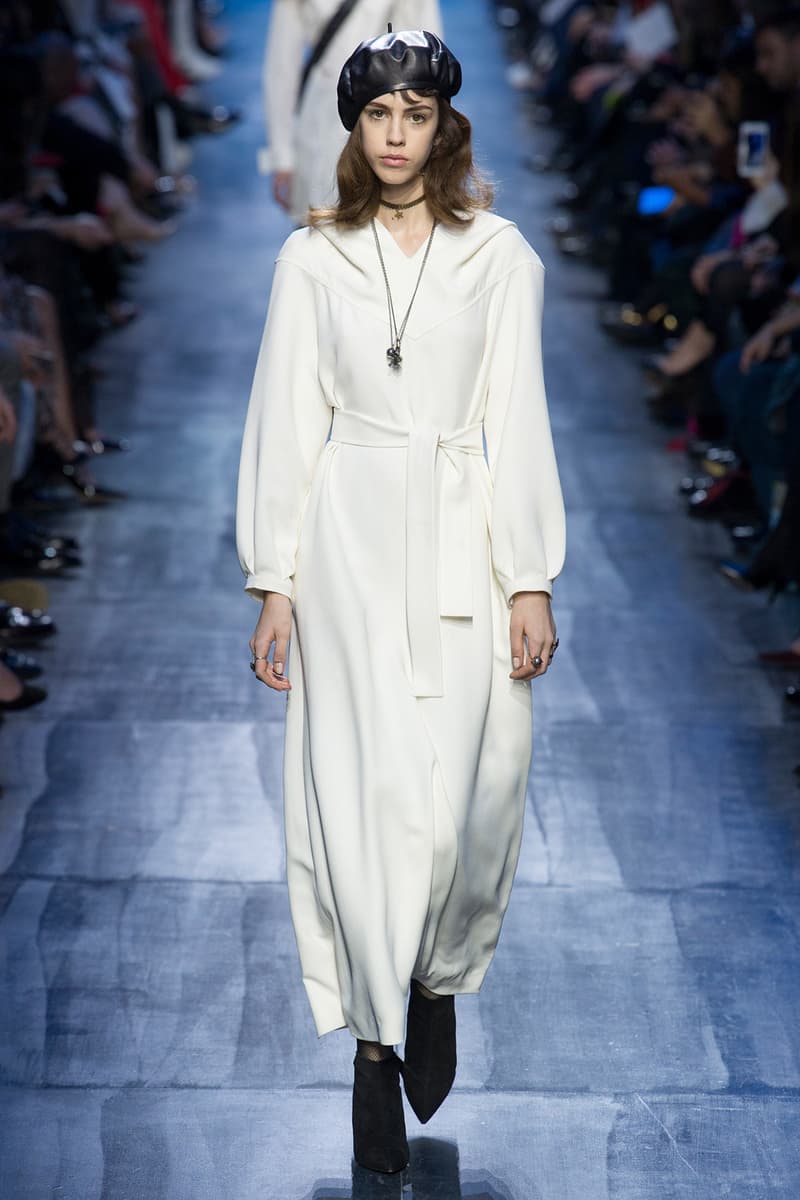 47 of 69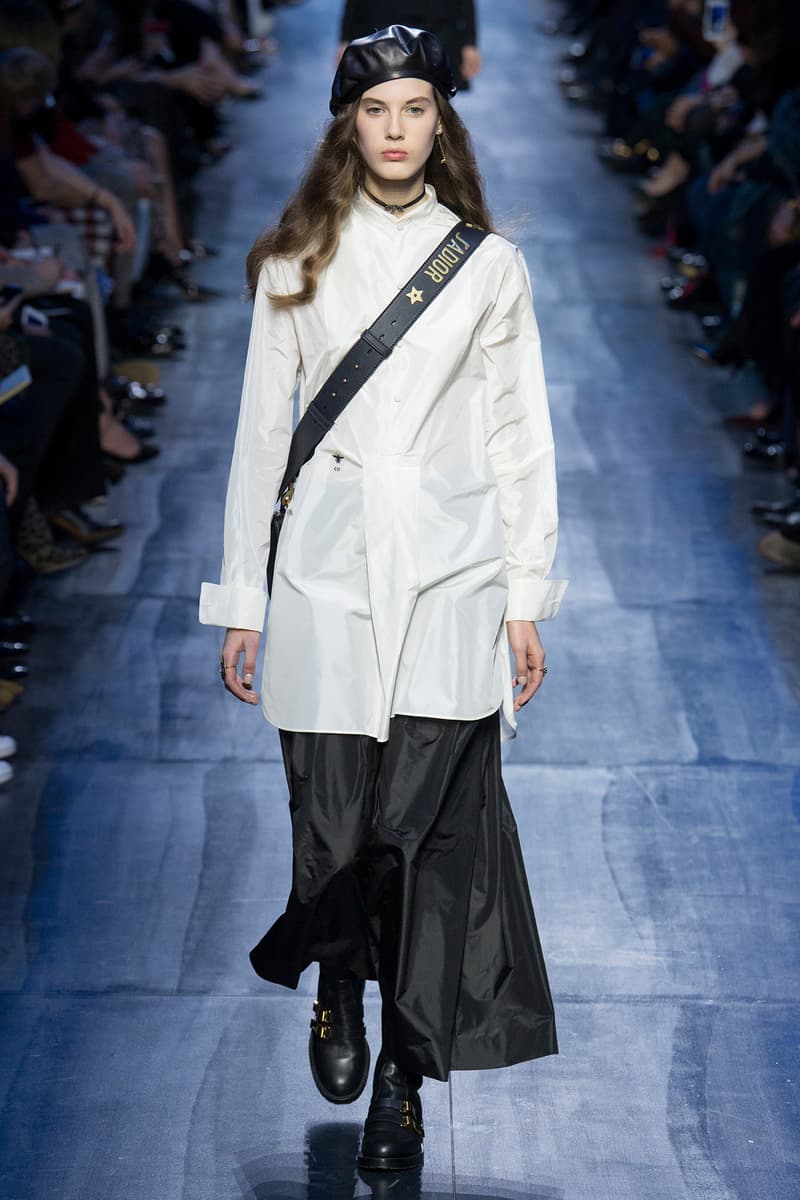 48 of 69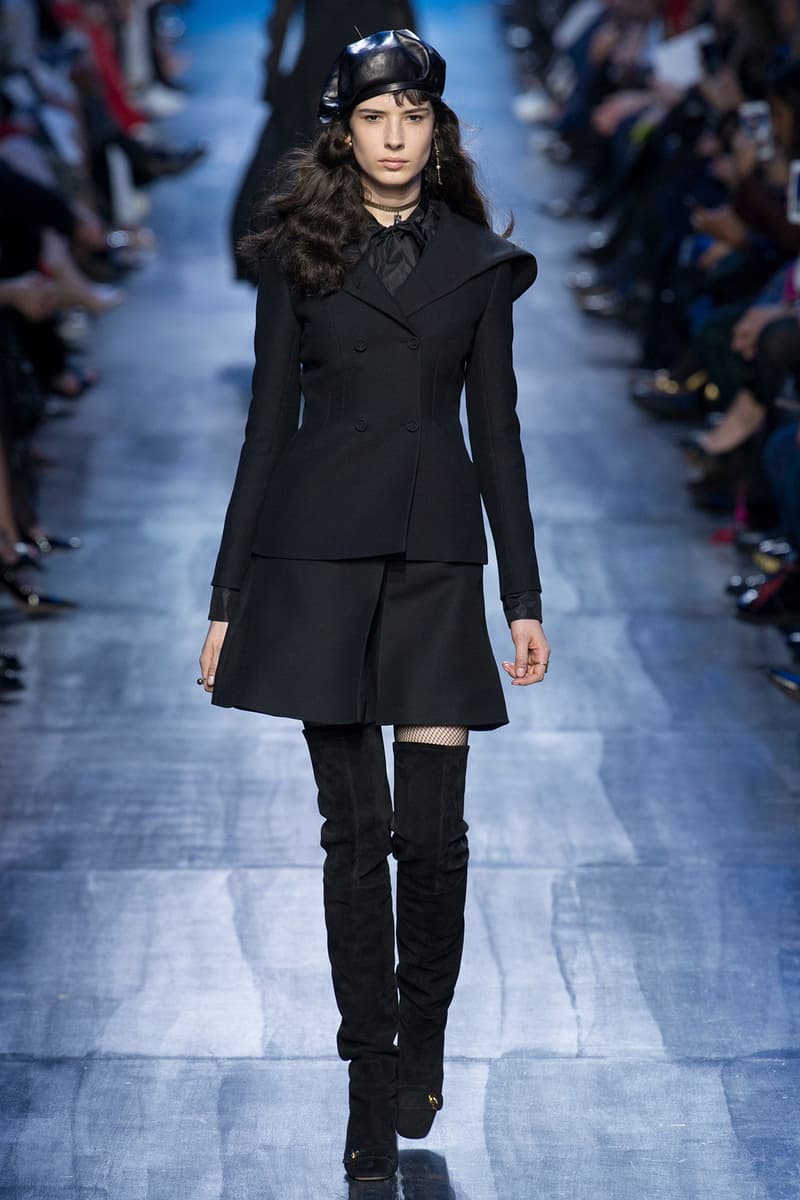 49 of 69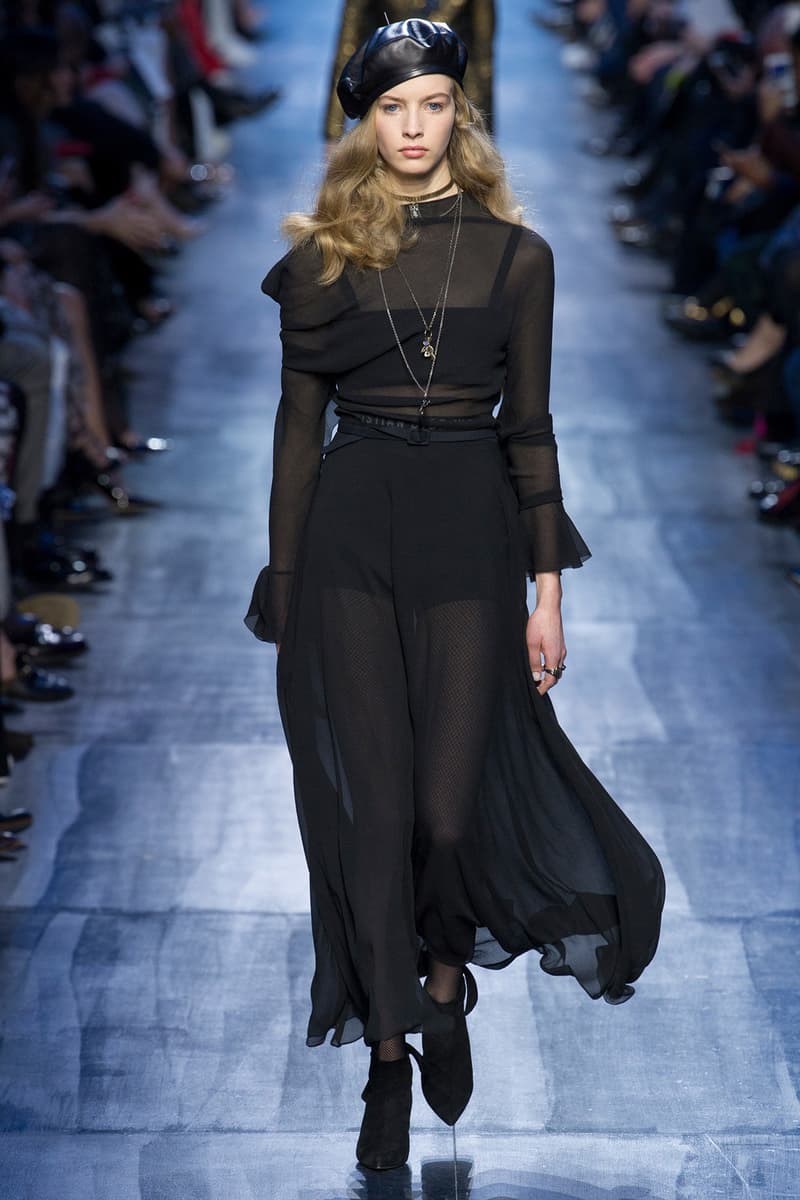 50 of 69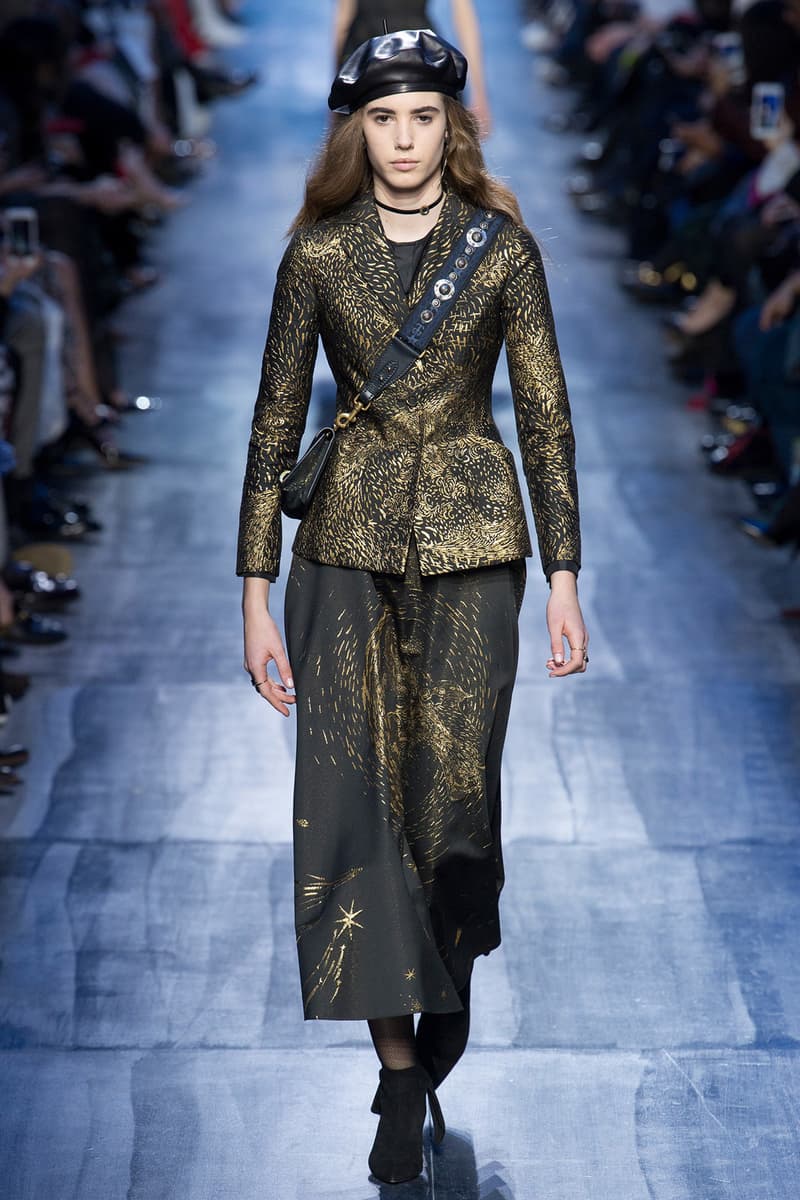 51 of 69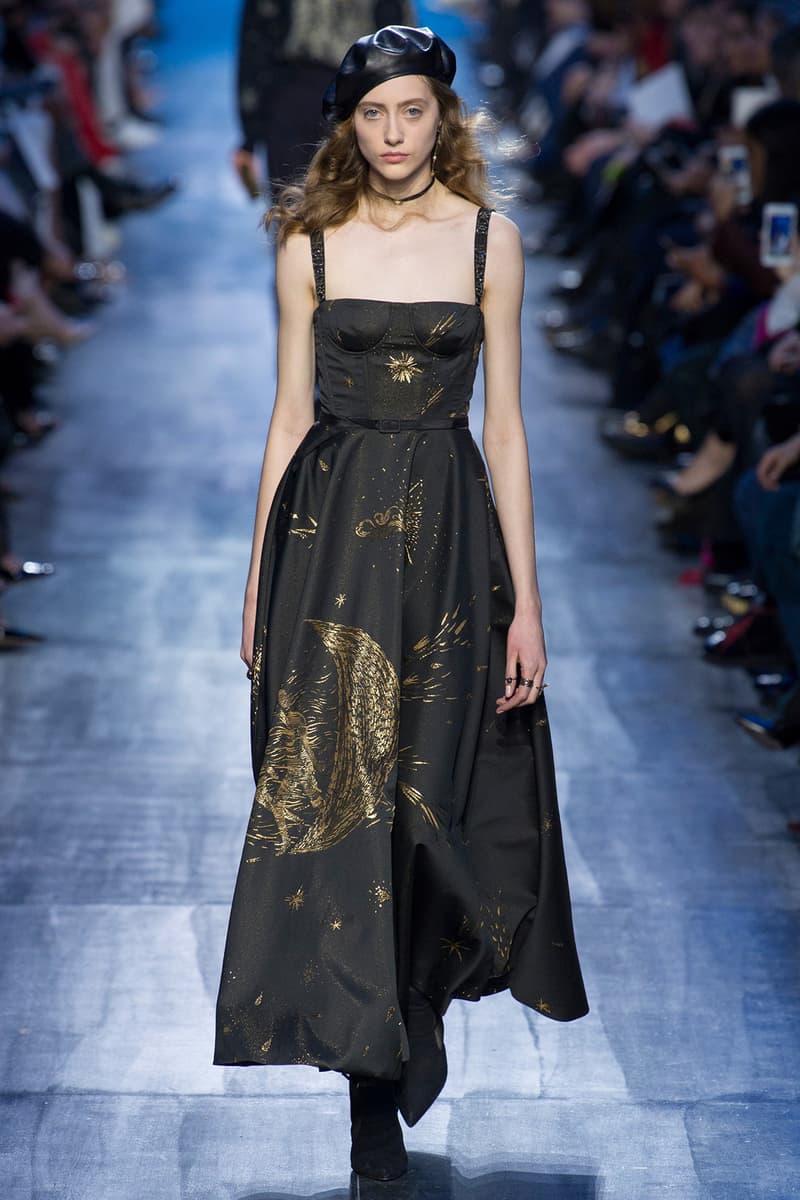 52 of 69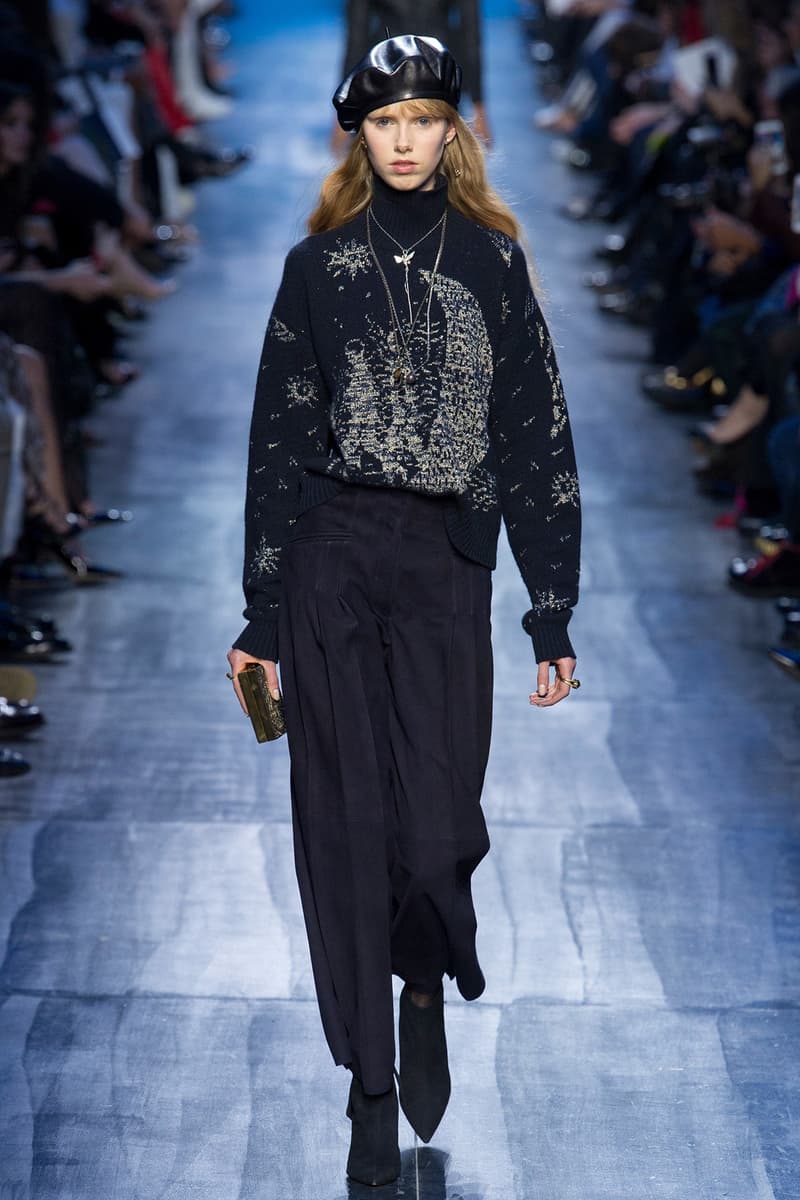 53 of 69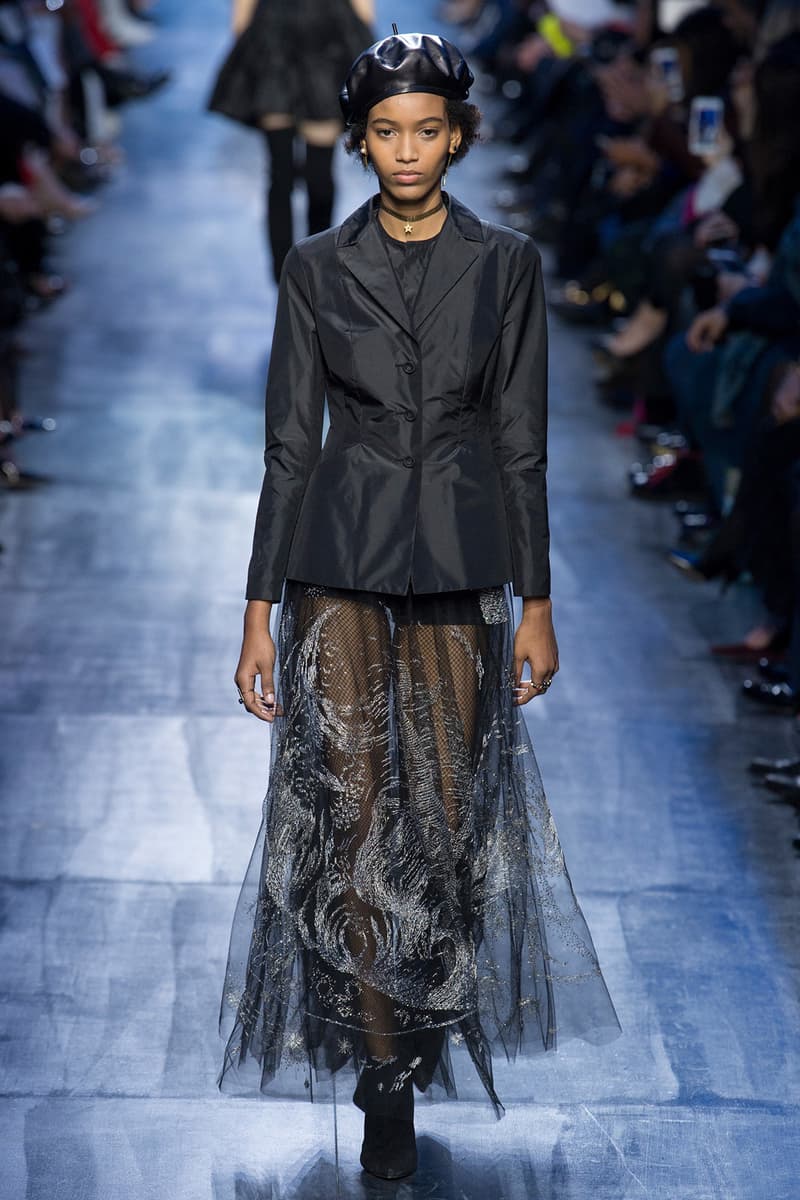 54 of 69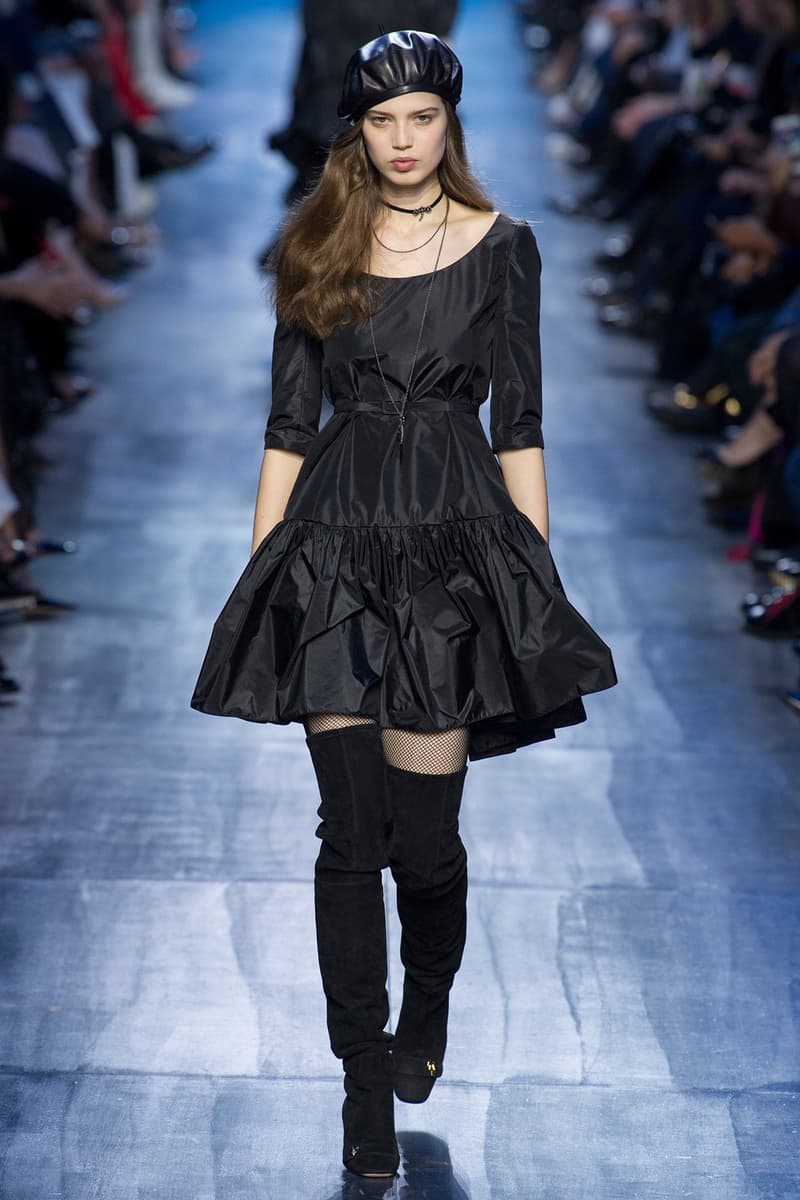 55 of 69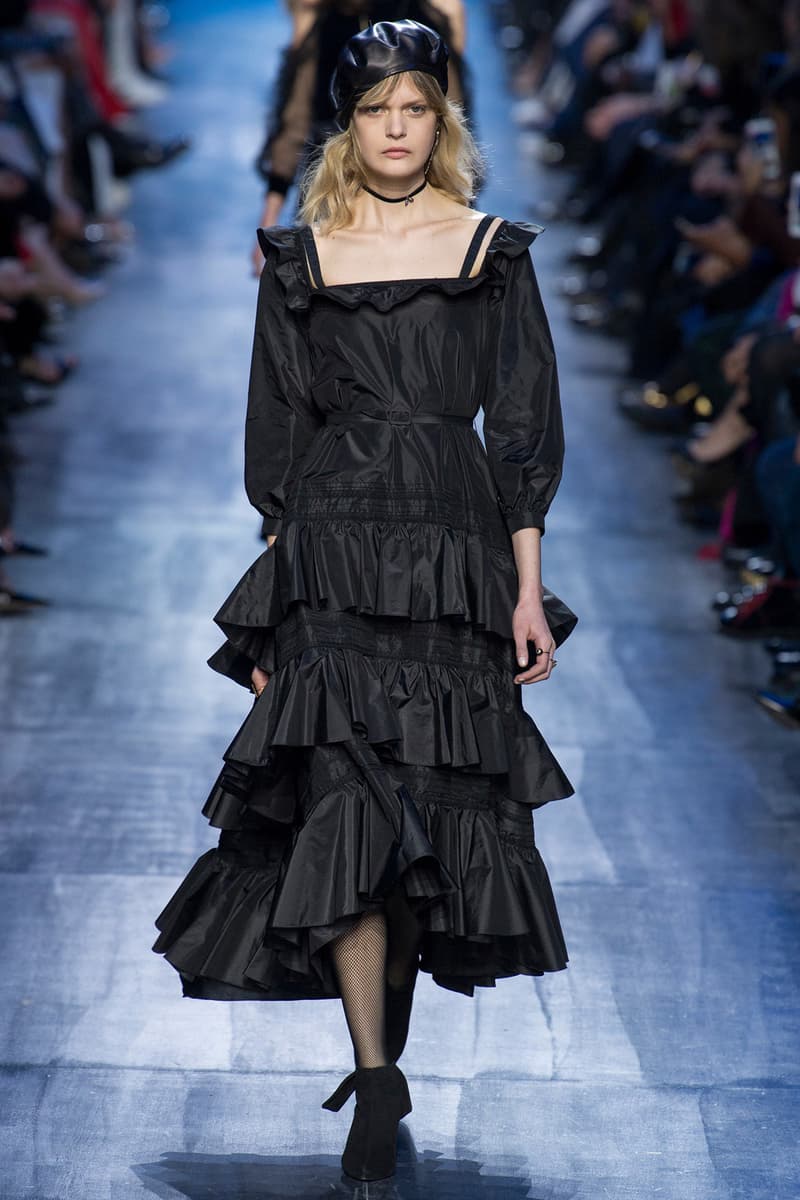 56 of 69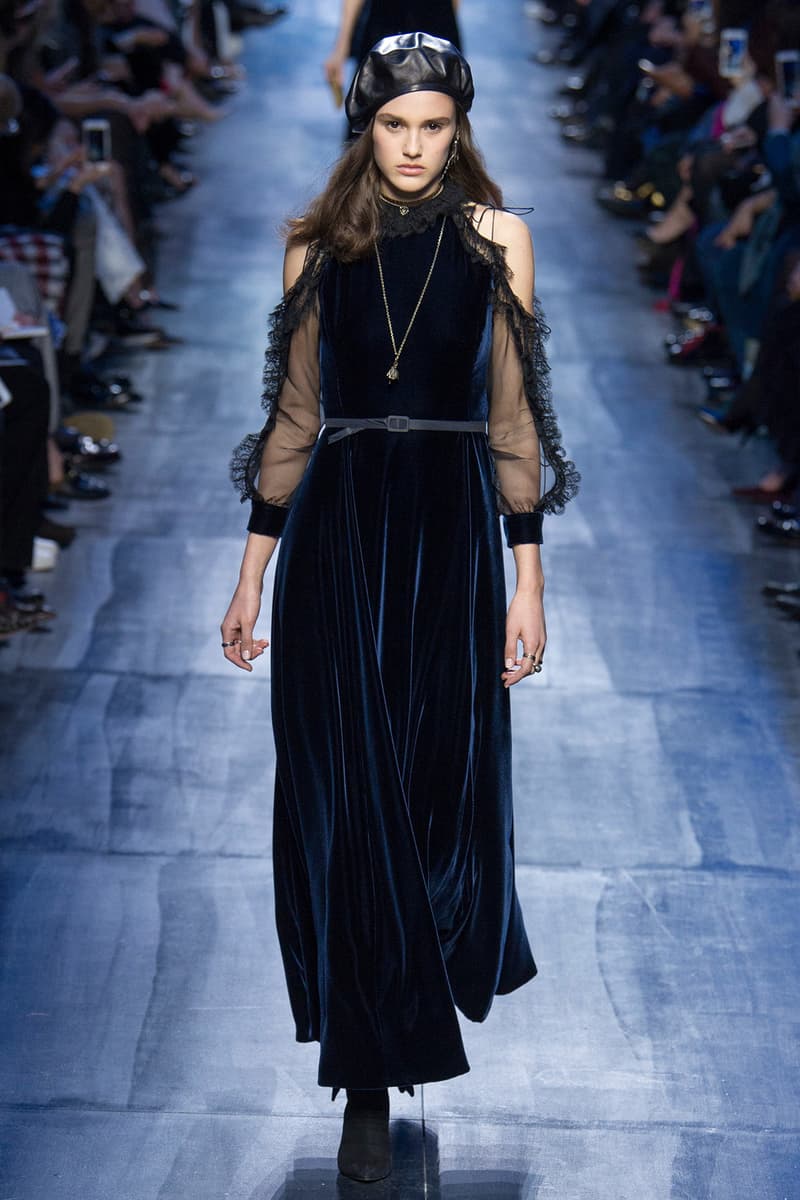 57 of 69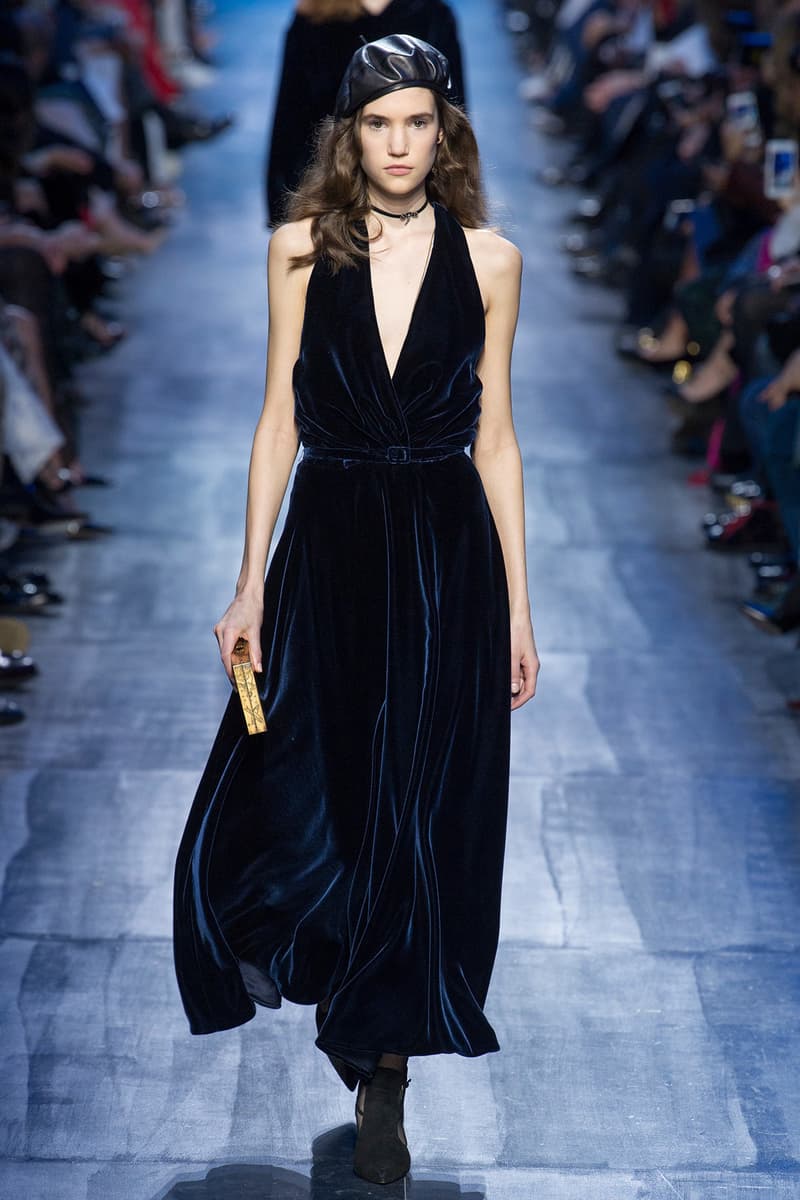 58 of 69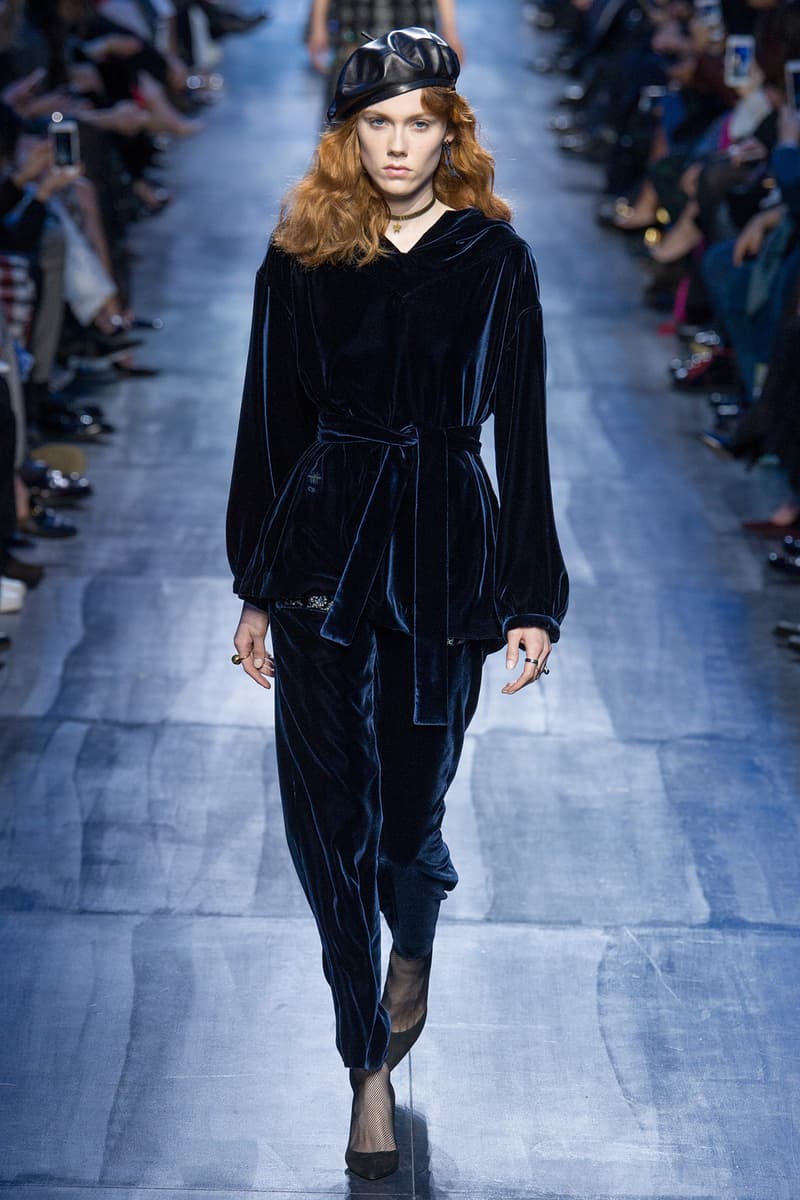 59 of 69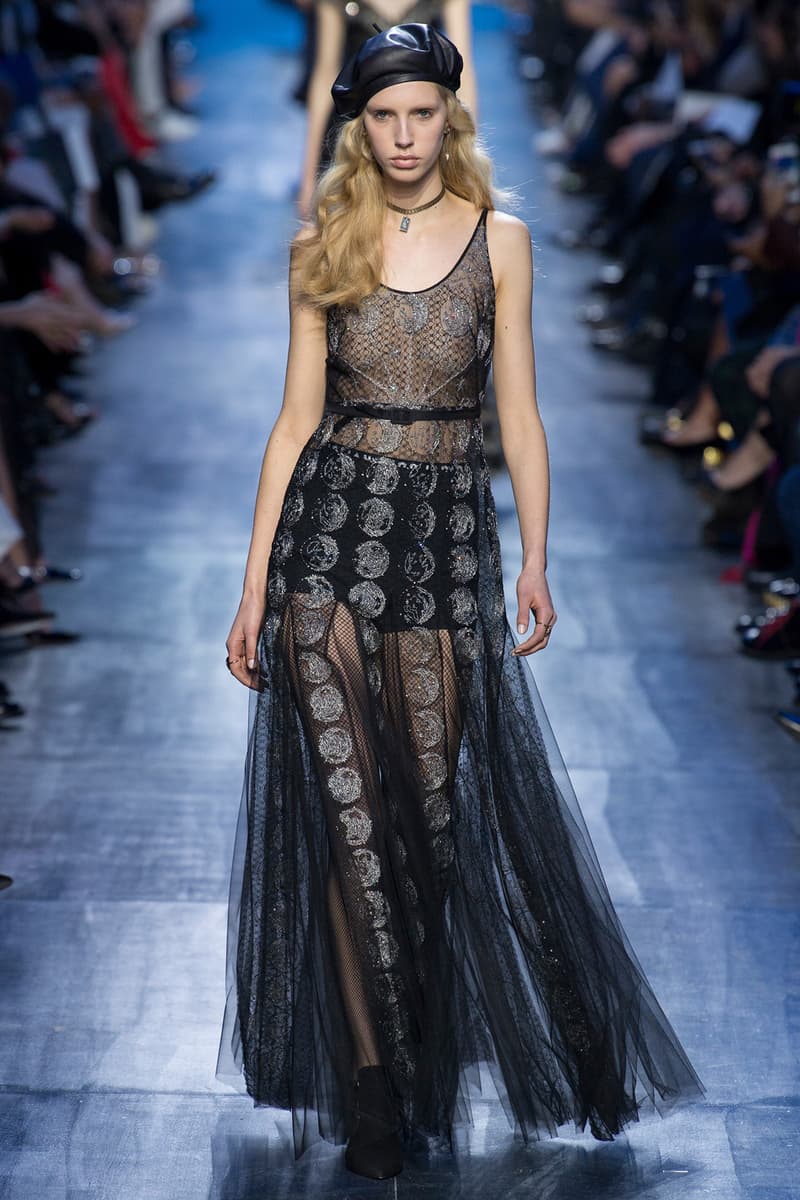 60 of 69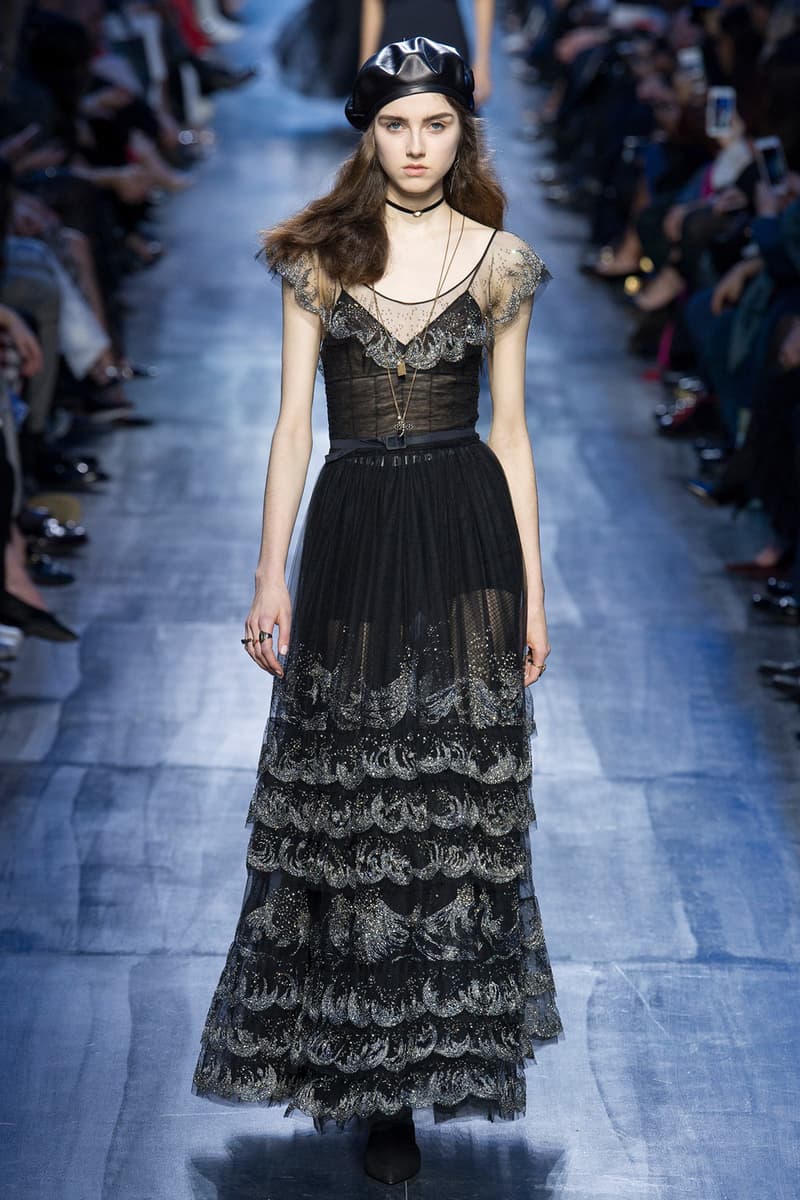 61 of 69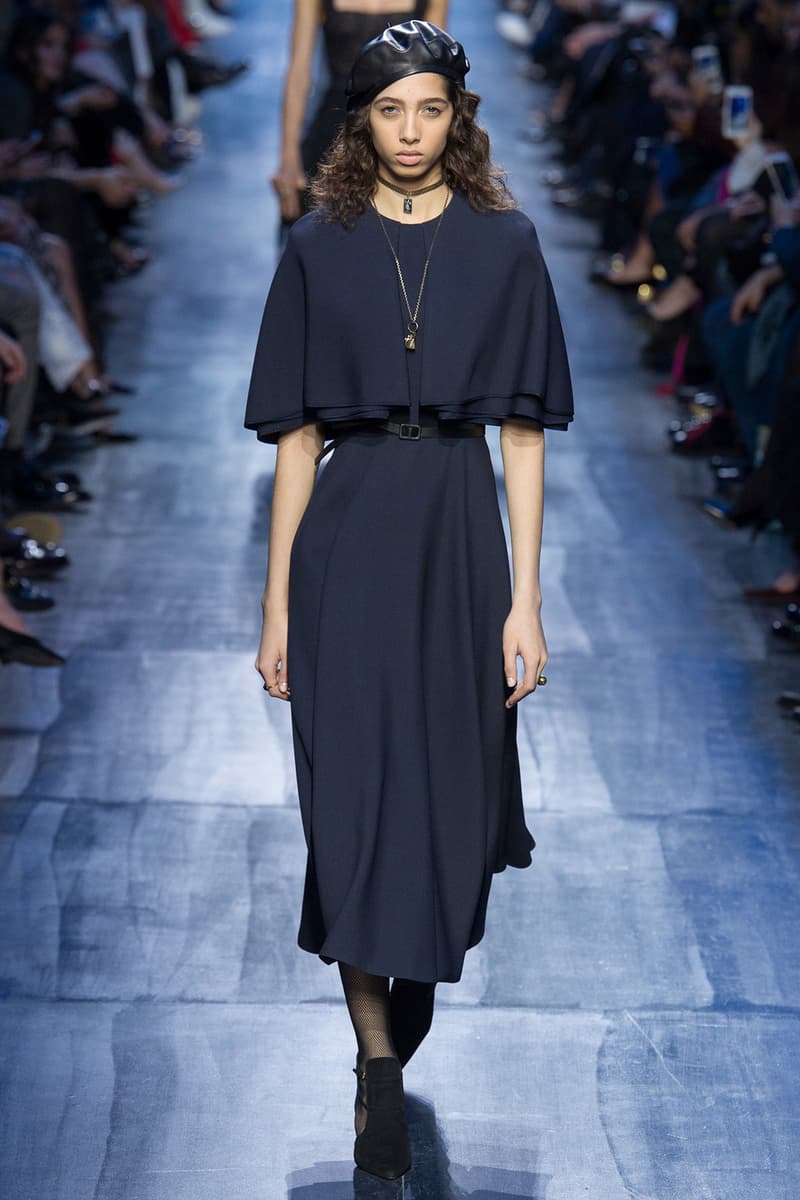 62 of 69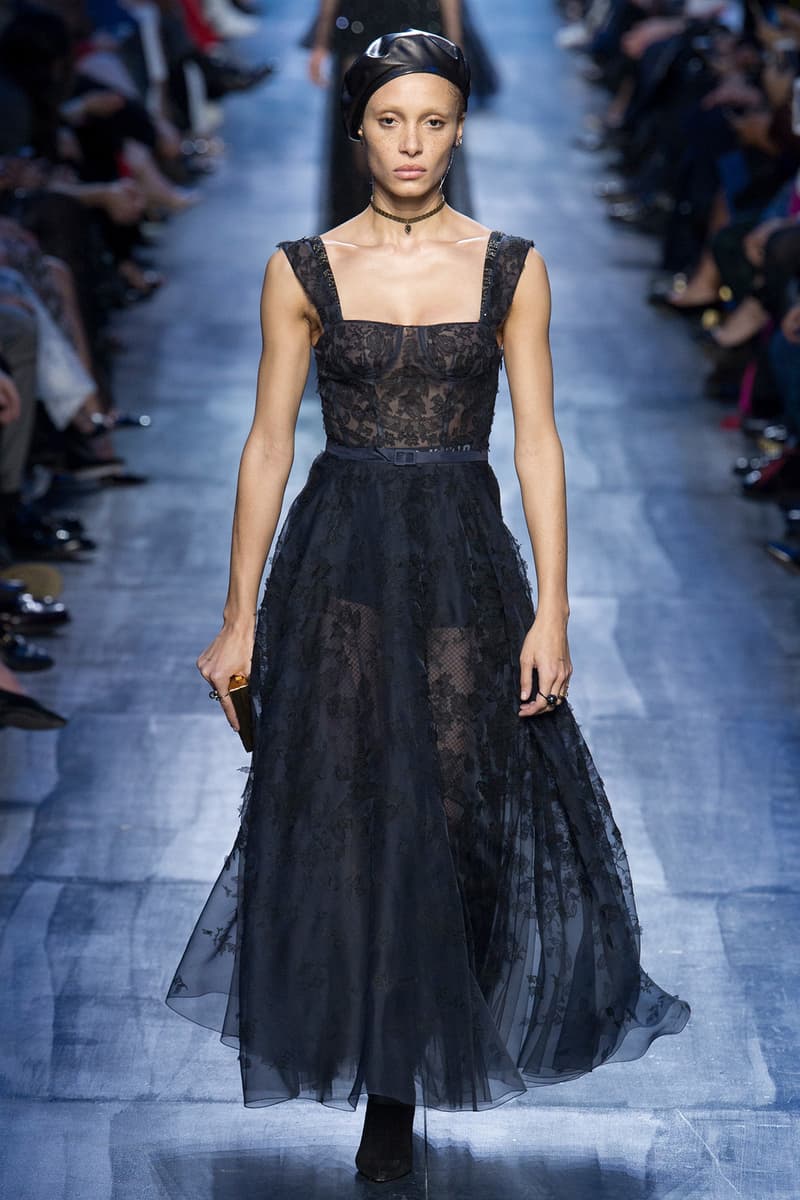 63 of 69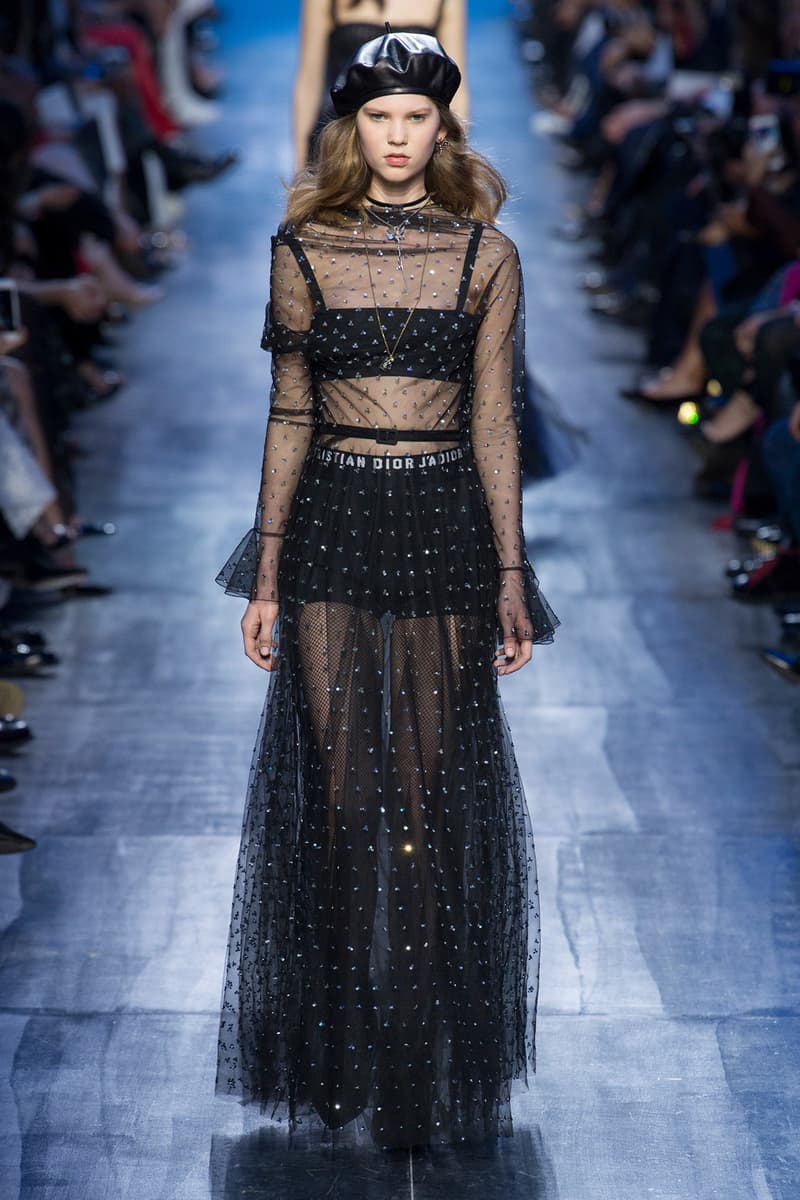 64 of 69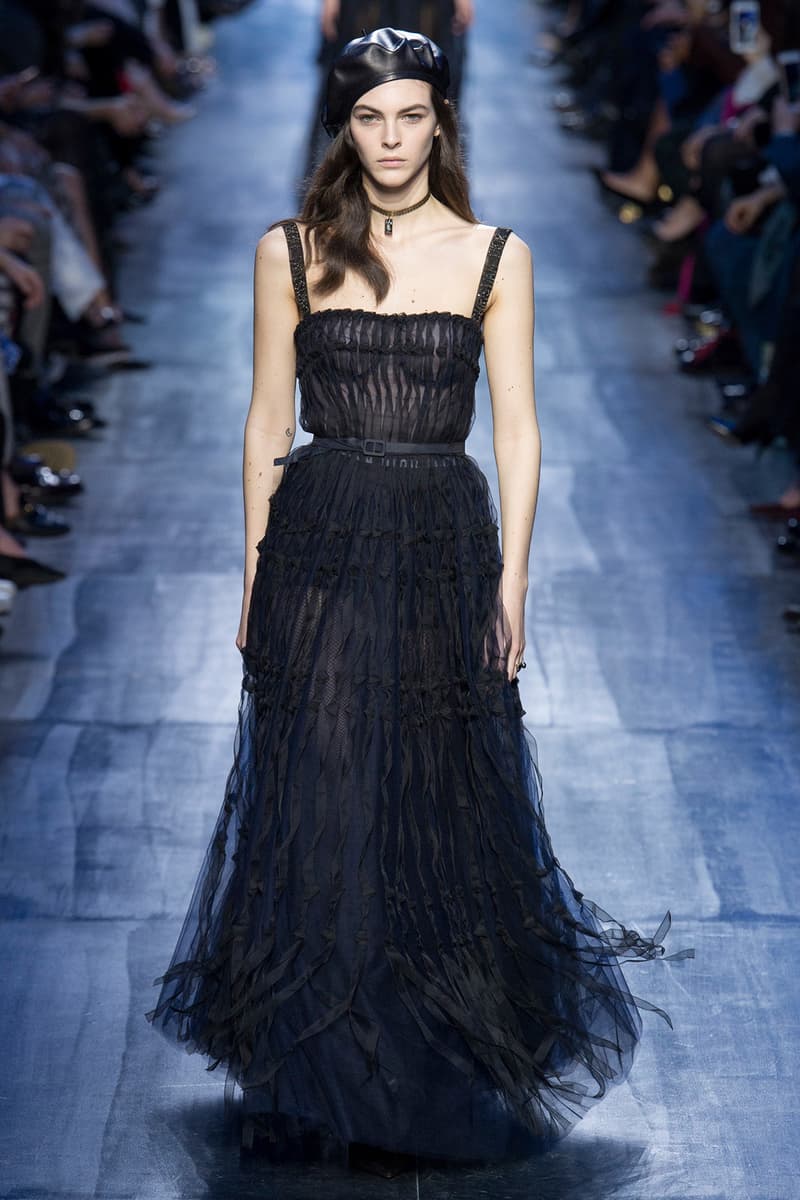 65 of 69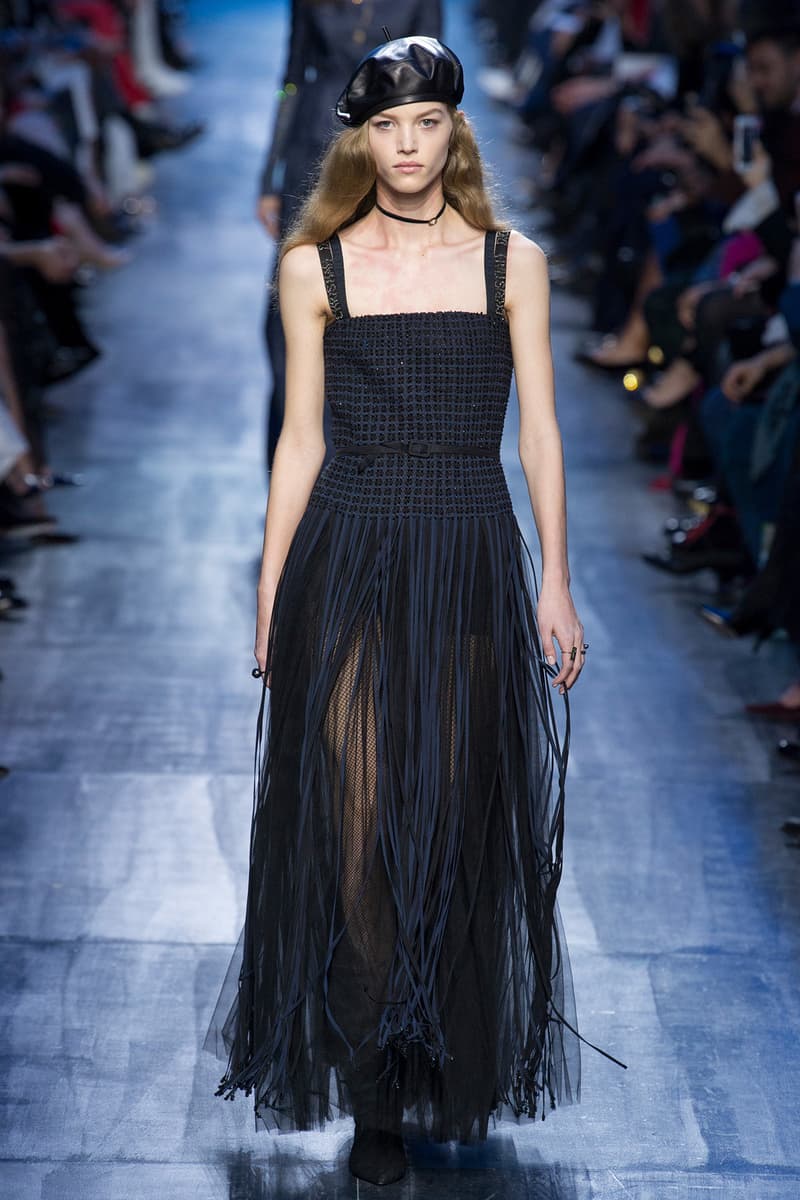 66 of 69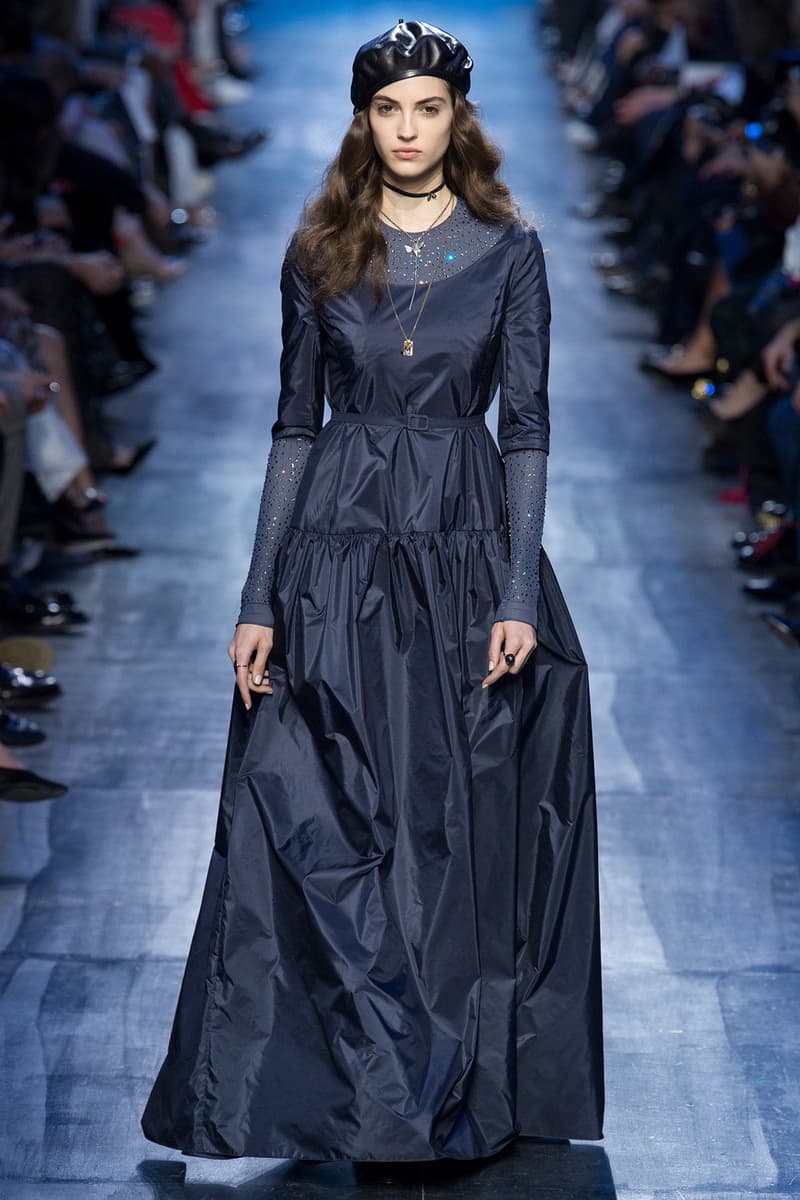 67 of 69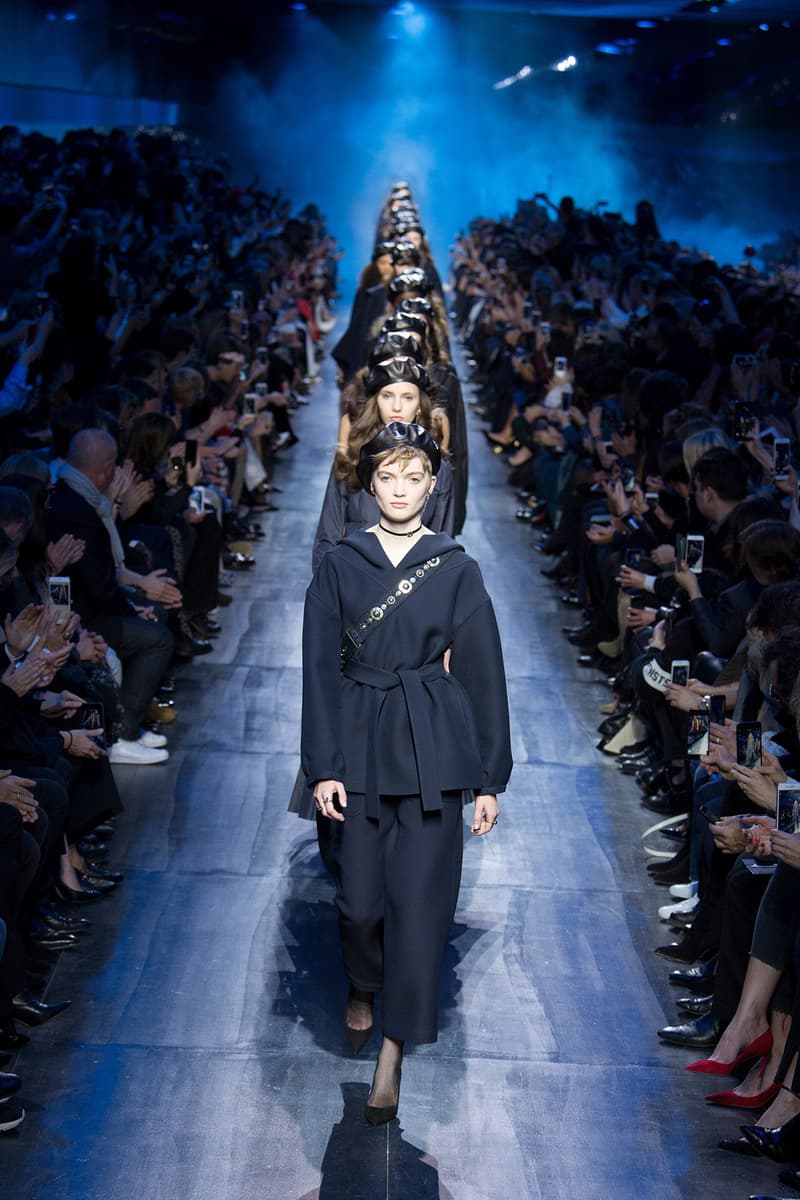 68 of 69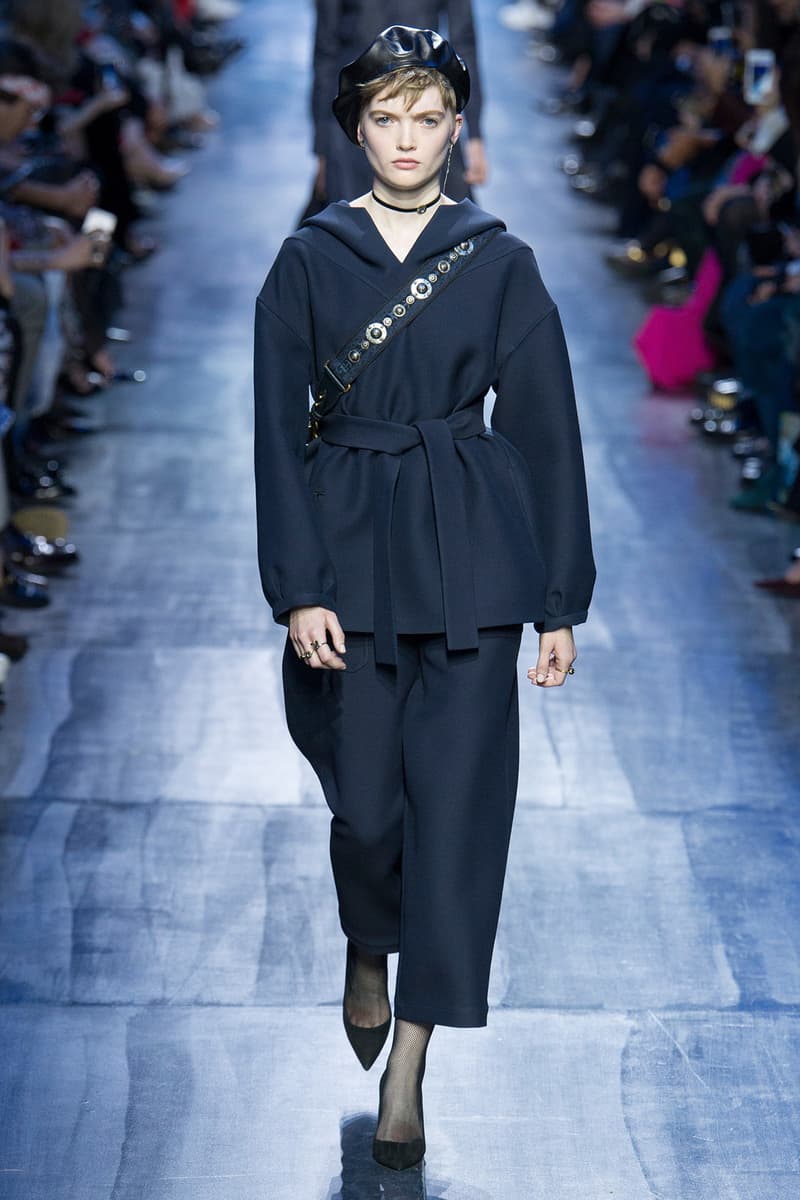 69 of 69
The Beret Is Back in the Christian Dior 2017 Fall/Winter Collection
Hues of blue dominate.
Christian Dior has a serious case of the blues in its 2017 fall/winter collection. Led by the Italian brand's first female artistic director, Maria Grazi Chiuri, this 69-look show was no timid introduction. Chiuri honed in on an item that has had an illustrious history from World War II military garb to 70's women empowerment —the beret.
Heavily referencing the Dior archives, Chiuri carefully selected pieces, such as the insect jewelry, to serve an updated interpretation of the item and pay homage to the past. Tailored blazers and outerwear all in some variation of blue graced the runway asserting a forthright feminine power. The starry patterns that laced the dresses, skirts and gowns provided a much needed whimsical moment amongst the solid navy that dominated the show.
Even the brand's darling, Rihanna, couldn't help from donning one of the collection's looks from head to toe in the front row. Check out the impressive presentation in the gallery above.
Source

Vogue
Photographer

Yannis Vlamos/Indigital.tv