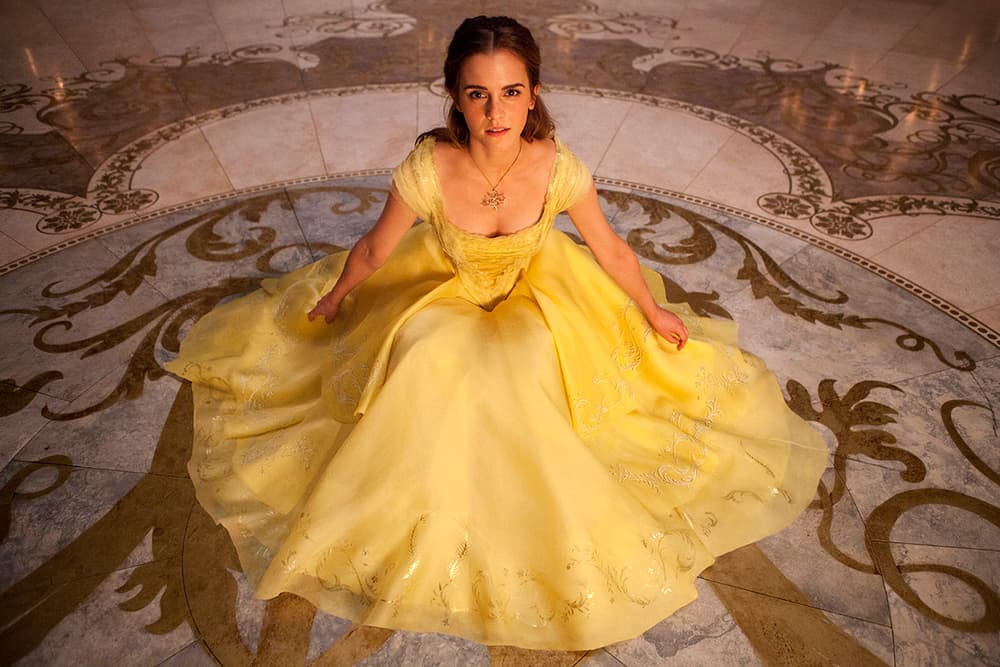 Culture
Here's Why Emma Watson Refuses to Wear a Corset In Disney's 'Beauty and the Beast'
The actress wants you to know that Belle is not a princess.
Here's Why Emma Watson Refuses to Wear a Corset In Disney's 'Beauty and the Beast'
The actress wants you to know that Belle is not a princess.
For the longest time, many of us have been considering Belle in Beauty and the Beast as a royal princess. However, Emma Watson is here to remind us that the character is not confined to a "corseted, impossible idea of female beauty."
Ahead of the premiere of the upcoming live-action adaptation, the Disney film's costume designer Jacqueline Durran discusses how the actress worked with her to create clothes for the modern Belle. In an interview with WWD, the Oscar-winning designer explains the concept behind the practical village outfit worn by Emma in the opening scenes:
She doesn't wear ballet pumps, she wears boots. She has her 18th-century pockets, but she has them on the outside of her costume so that you can see they're like a tool belt. They've got useful things in them that she'll need for doing the different things she does in the village. She tucks her skirt up into her waistband so you can see her bloomers, and she wears bloomers so that she can not be trapped by the skirt.
Durran adds that the character doesn't wear anything inhibiting. As the designer elaborates, Belle "can do whatever she would want to do in any of her costumes. She rides a horse." Instead of wearing a restricting corset, Emma's character gets dressed in a flexible bodice that ties at the side. Inspired by the actress' eco-fashion sensibilities, the designer has even employed organic and sustainable materials to craft a red cape for Belle.
Be sure to check out Belle's elevated wardrobe in Beauty and the Beast. The movie is set to hit theaters on March 17.
Photographer

Laurie Sparham
---
Share this article