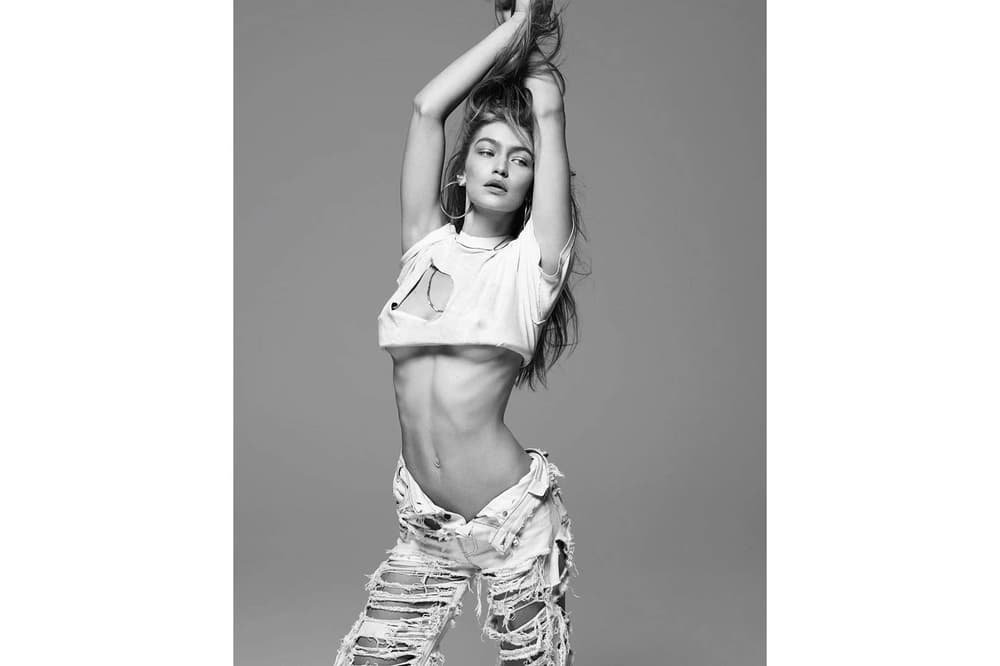 1 of 2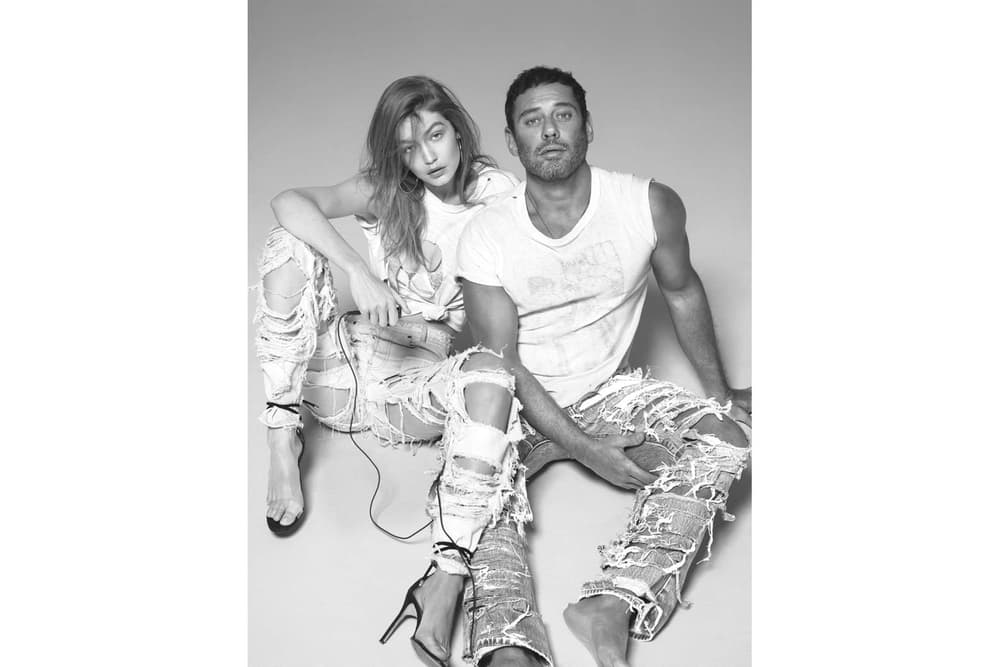 2 of 2
Fashion
Muse to Muse: Mert Alas Shoots Gigi Hadid in Black-and-White Risqué
The two last collaborated on a nude 'Vogue' Paris cover.
Muse to Muse: Mert Alas Shoots Gigi Hadid in Black-and-White Risqué
The two last collaborated on a nude 'Vogue' Paris cover.
Gigi Hadid and Mert Alas are notable in their own rights – one a legendary photographer and the other a millennial supermodel. The two once collaborated on a Vogue Paris 2016 March cover and have since become each other's muses.
In an interview and shoot with The Daily Front Row, Gigi and Mert had nothing but praise to shower one another. Gigi said about his work:
"I feel confident in every second of working with him. Mert knows, specifically, what makes his subjects feel sexy. He knows how to make someone feel comfortable and sexy at the same time. A lot of times, you have a very different vision of how you look beautiful to the photographer who is shooting you. With Mert, he always puts out the picture of my vision of how I look beautiful."
He replied back:
"It's interesting you say that, because for some photographers or directors, the actors' or the models' opinions don't really matter, because they are so wrapped up in their own style and vision. I get a kick out of the shoot if I get my models excited…. With their involvement, we can create something unique."
Check an excerpt below and head over to The Daily Front Row to read the whole interview.
What were your first impressions of each other?

Mert: I knew she was a hot and upcoming girl, and everyone was telling me I needed to work with her. Then I saw her, and I thought she looked like a supermodel with the personality to match. The good thing about you is you understand what you are wearing and what we're doing, so you get into it. That's very rare in our industry, which is why I don't work with many models.

Gigi: What did I not know about Mert and Marcus [Piggott]'s work before!? Every campaign, cover, anything you can think of—they've done it. My relationship with fashion growing up was never about the designers or the actual clothing—I got passionate about modeling because of the photographers. I was so inspired and touched by specific images and campaigns and how they made me feel. My biggest interest was paying attention to the way a model could enhance a photo, rather than just being a part of it. That's why I wanted to be a model. I grew up with Mert and Marcus's images. There's nothing they haven't done!

What was your concept for this shoot?

Mert: We just wanted to be ourselves. This is what we do when we go out—we look in the camera and make silly faces.

Gigi: We wore matched ripped jeans and shirts. Comfortable in our sexiness.

Mert: And barefoot! I was thinking about what we should wear, and we had a chat and thought of a
'90s Axl Rose thing. Gigi loved the idea.
Share this article